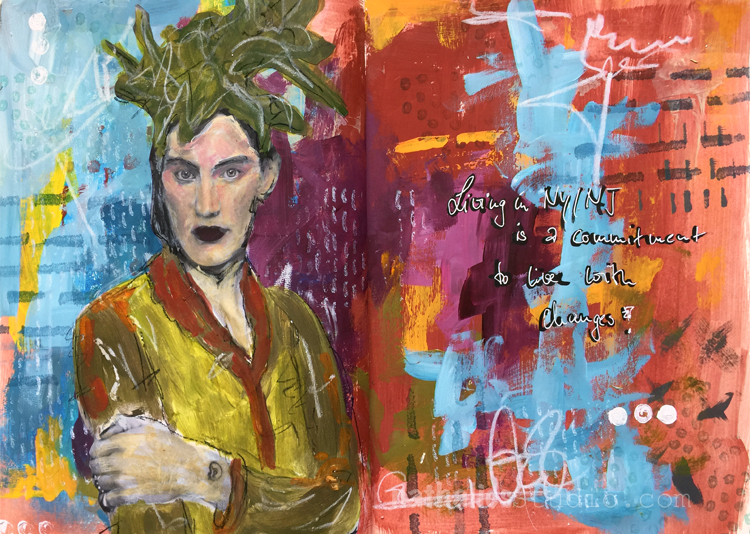 I truly believe that living in the NYC metropolitan area is a commitment to live with changes! It is energizing and inspiring and sometimes also tiring. But that is what you signed up for – nothing for granted :)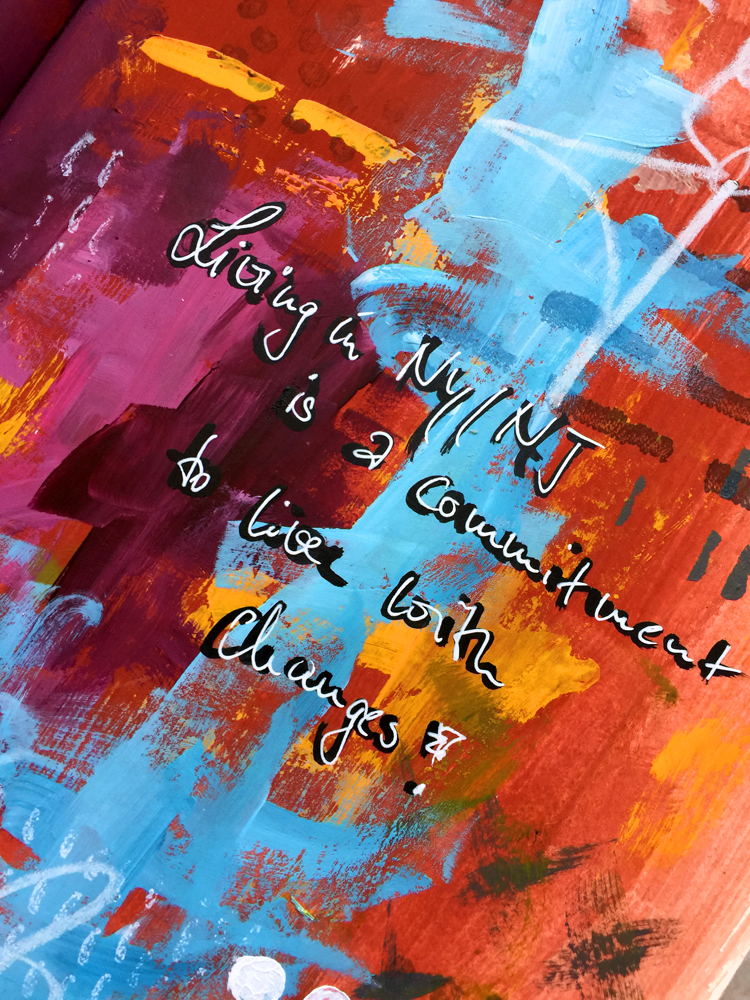 I used this spread to play with the new acrylic paints I made in the Kremer Pigments Hands-On Acrylic class I wrote about yesterday. I really love how they turned out and how vibrant they are. I added some stamping with my Embroidery Stamps and marks with China Markers.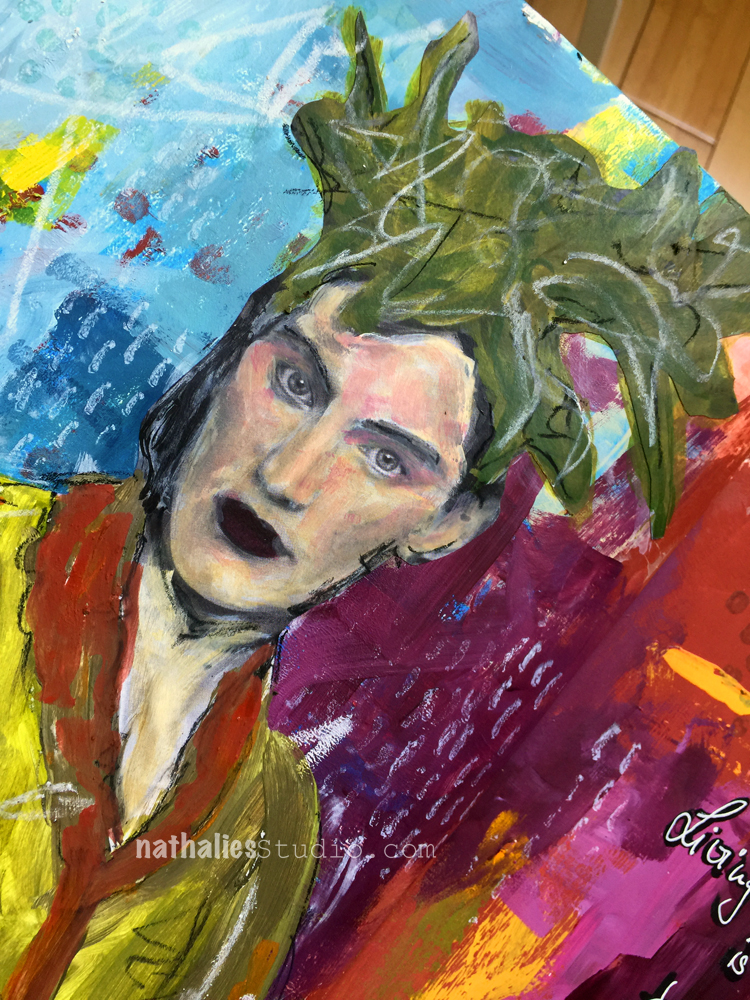 Here is a supply list –  – some links are affiliate links: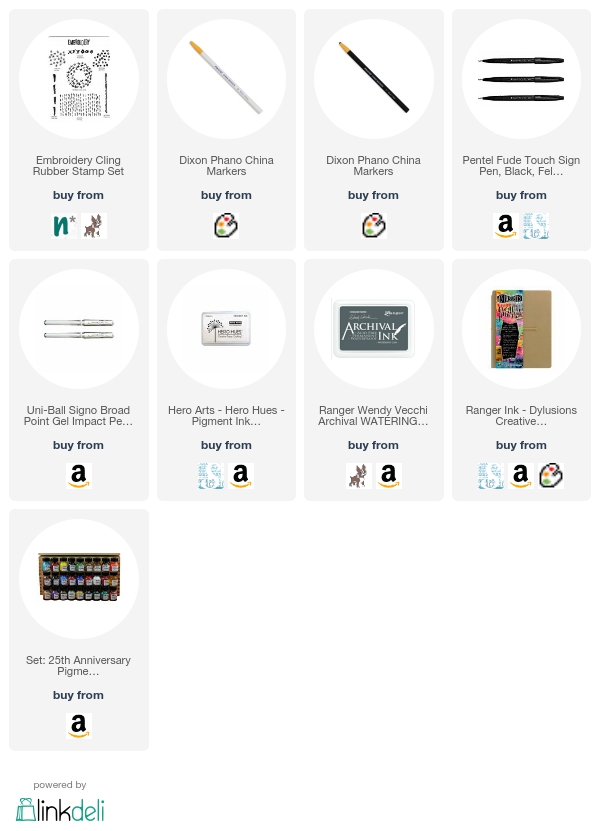 Wishing you a gorgeous day!