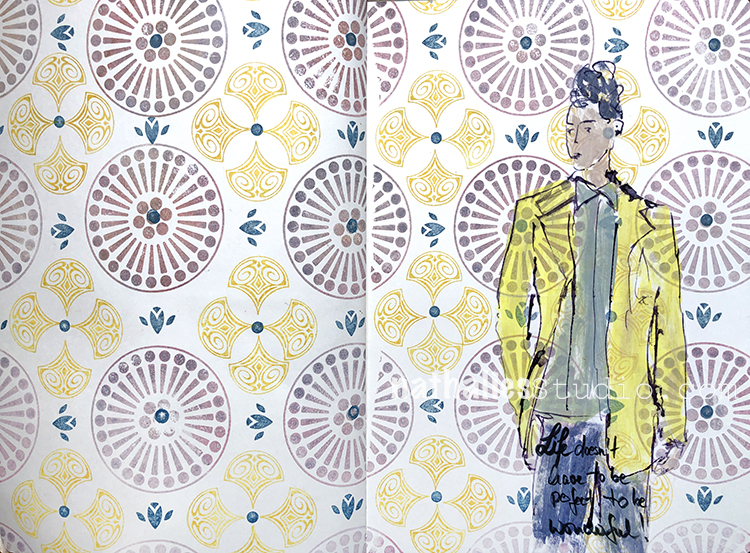 "Life doesn't have to be perfect to be wonderful!"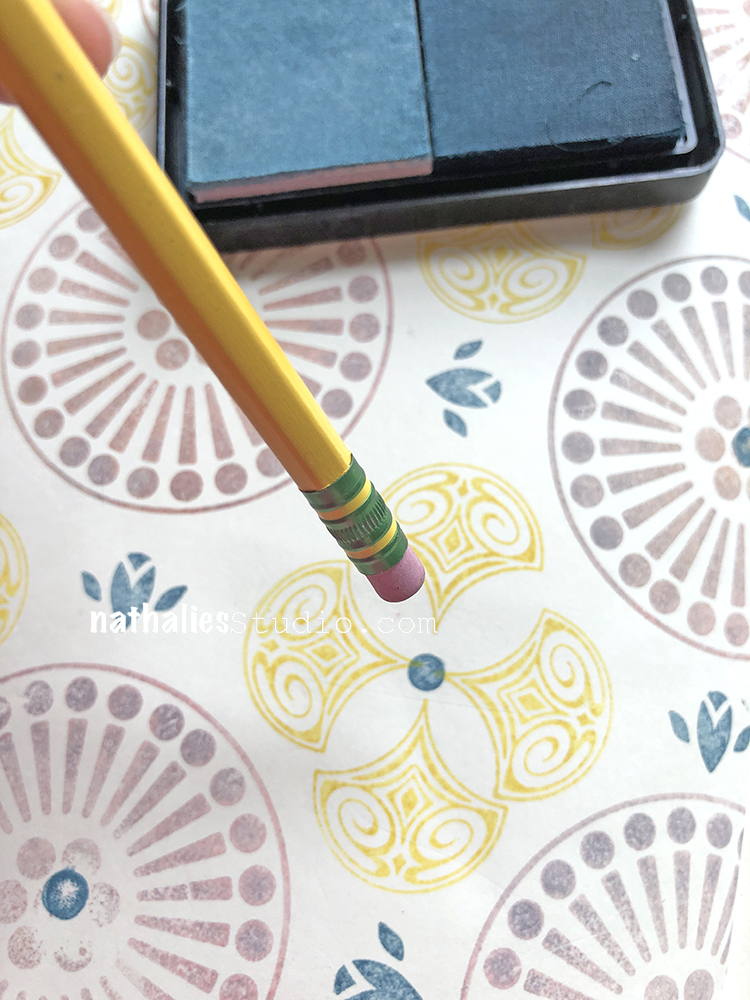 I used my pencil eraser for a dot stamp – a simple trick. My pattern includes the Grove Street stamp from my Large Circle Jumble set, the Fairview stamp from the Fantastic Small set, and my Fanfare stamp set.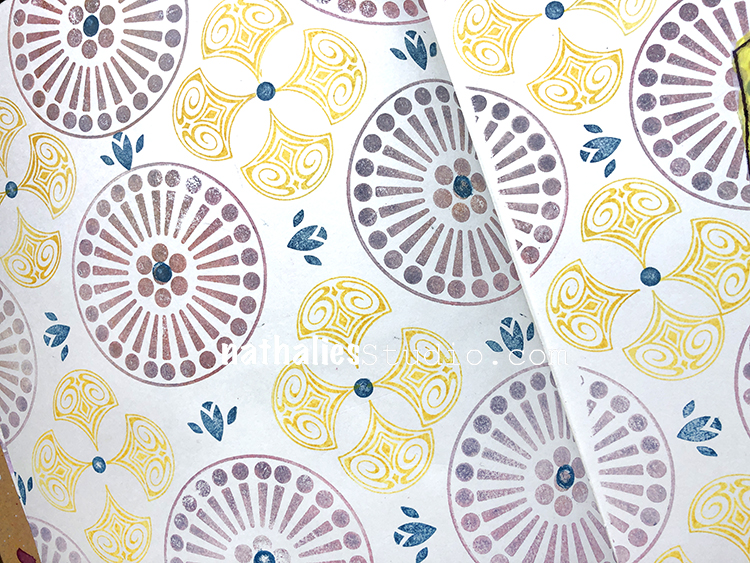 A look at my background.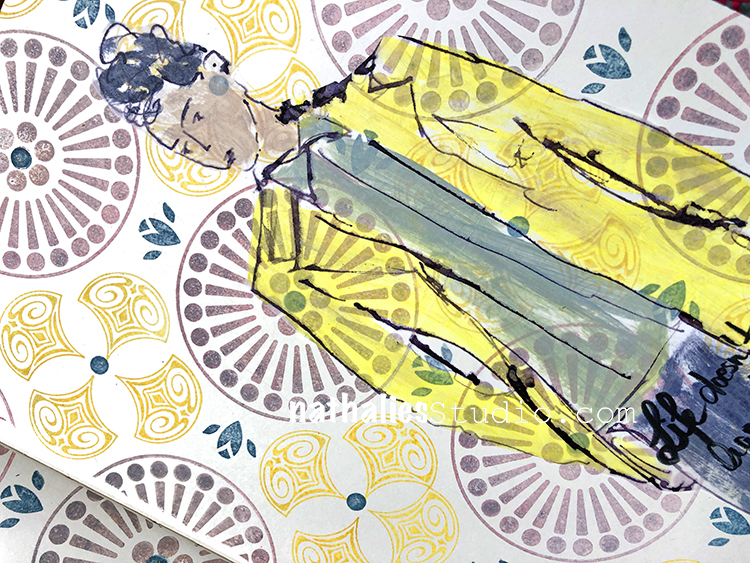 Then I added my figure sketched and painted with acrylic paint, ink, and a fude pen on deli paper.
Here are some of the supplies I used: