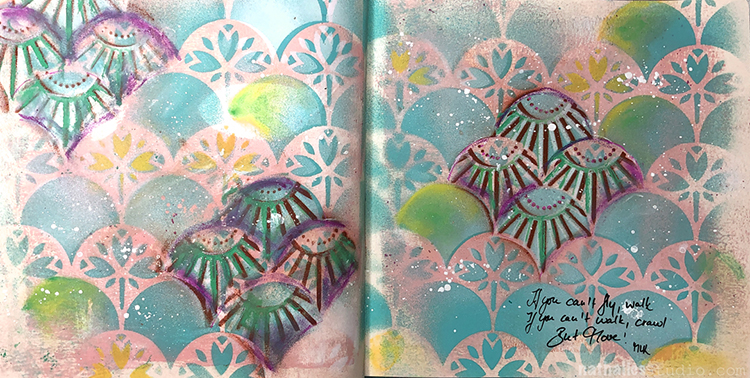 "If you can't fly, walk. If you can't walk, crawl. But move!" MLK
This was an art journal spread I did for StencilGirl here on their blog that I'd like to share with you today. It is with my Art Nouveau Wallpaper and Art Deco Summit stencils and spray paint, showing how to layer them up with cool dimensional effects.
Check out the video I made:
I designed these stencils with just this layering possibility in mind – they share the same fan design and scale and can be used together nicely. They also both include open areas for adding more of your own personal style through stamping, colors, or hand drawn elements.
Here is a close up of the page: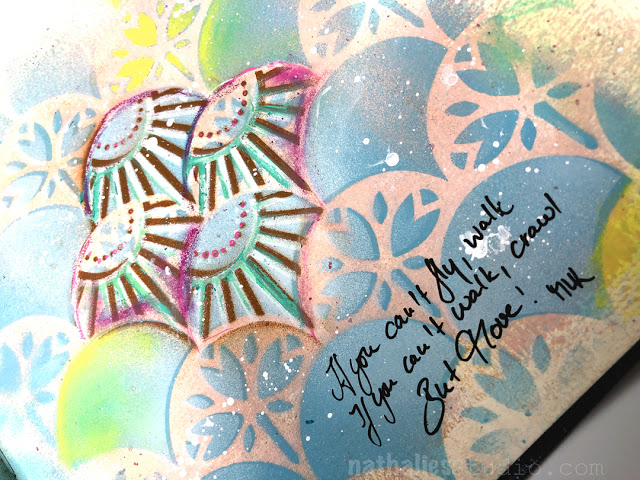 Here are some of the supplies I used: