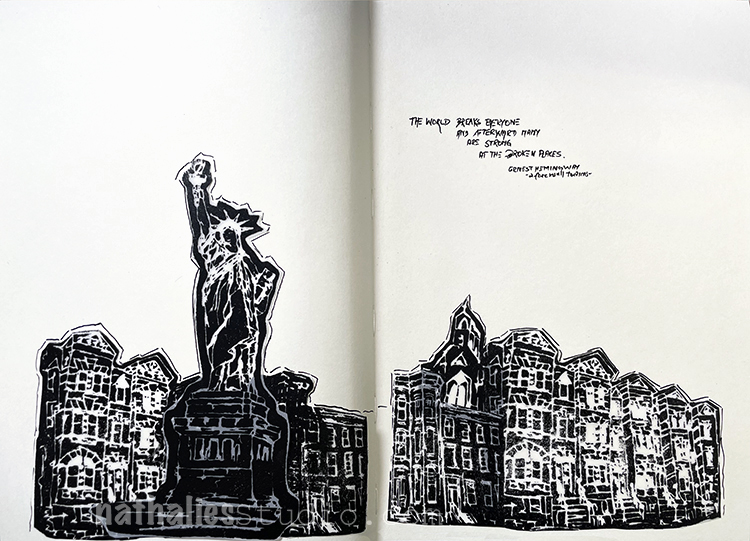 "The world breaks everyone and afterward many are strong at the broken places." – Ernest Hemingway, A Farewell to Arms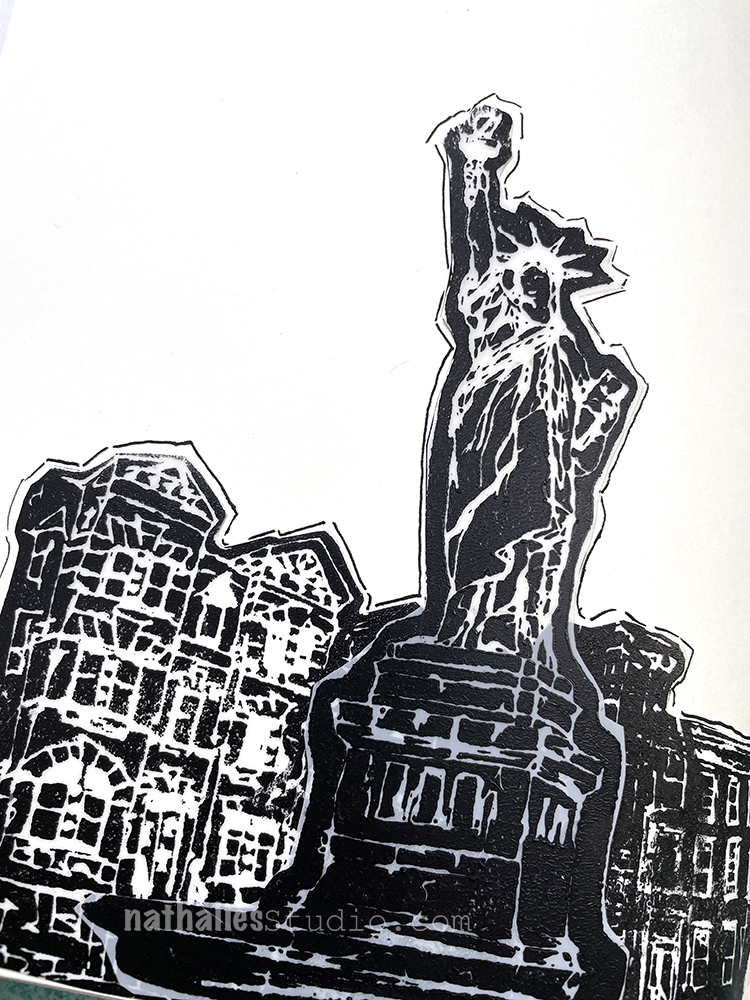 I used some of our foam stamped masks from our Votive Candle Playdate and attached them layered to the art journal page. Here are Row Houses, Brownstone, and Lady Liberty.
I liked the raised look of the Grafix Wet Medium sheet with the acrylic paint and didn't want to add anything to the background besides the journaling.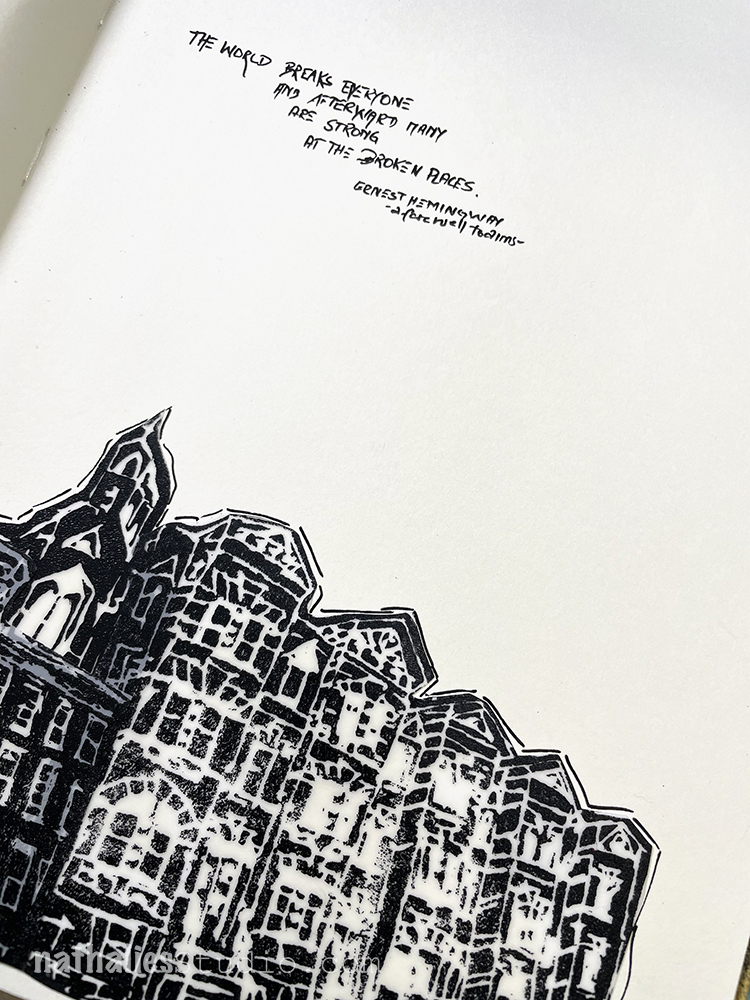 Here are some of the supplies I used: