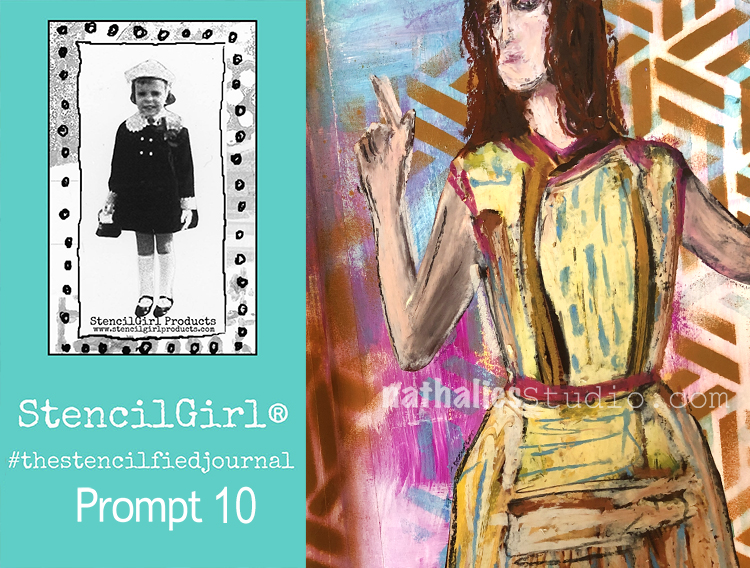 My wonderful friend Tina Walker is at it again – she invited several people to join her Stencilfied Prompts. The prompts are music related and each week she is posting a song. You can be inspired by the lyrics, the video, the album cover or anything related and the only restriction is that you have to use StencilGirl Product Stencils. Here is my take on Prompt 10: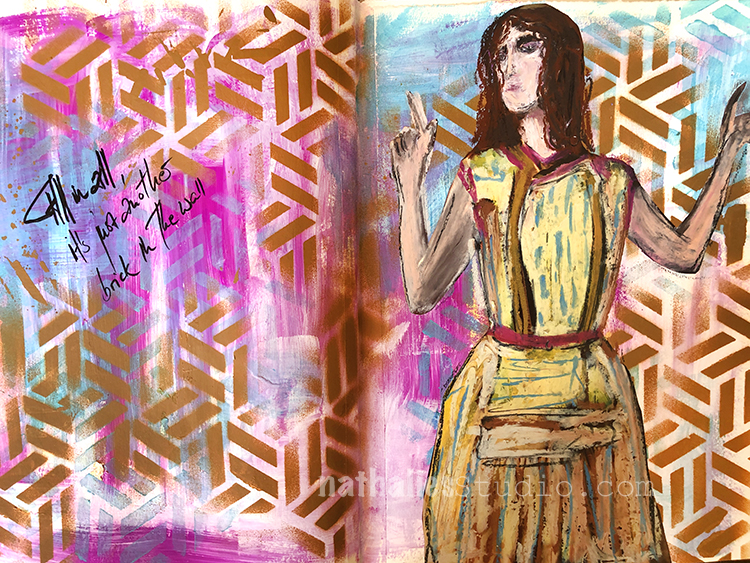 This week's prompt is Pink Floyd's "Another Brick in the Wall" . Loved playing with my Kassel Stencil since I felt that would fit the best with the lyric part I picked.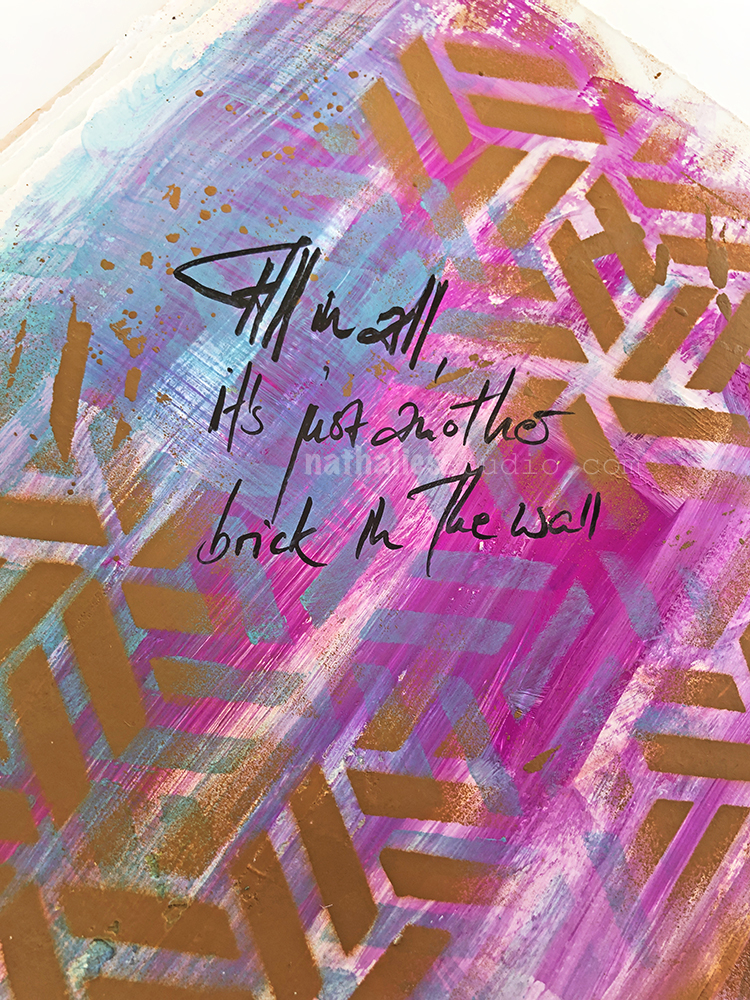 For the first pink layer I used acrylic paint over the stencil and then for the second layer I used spray paint.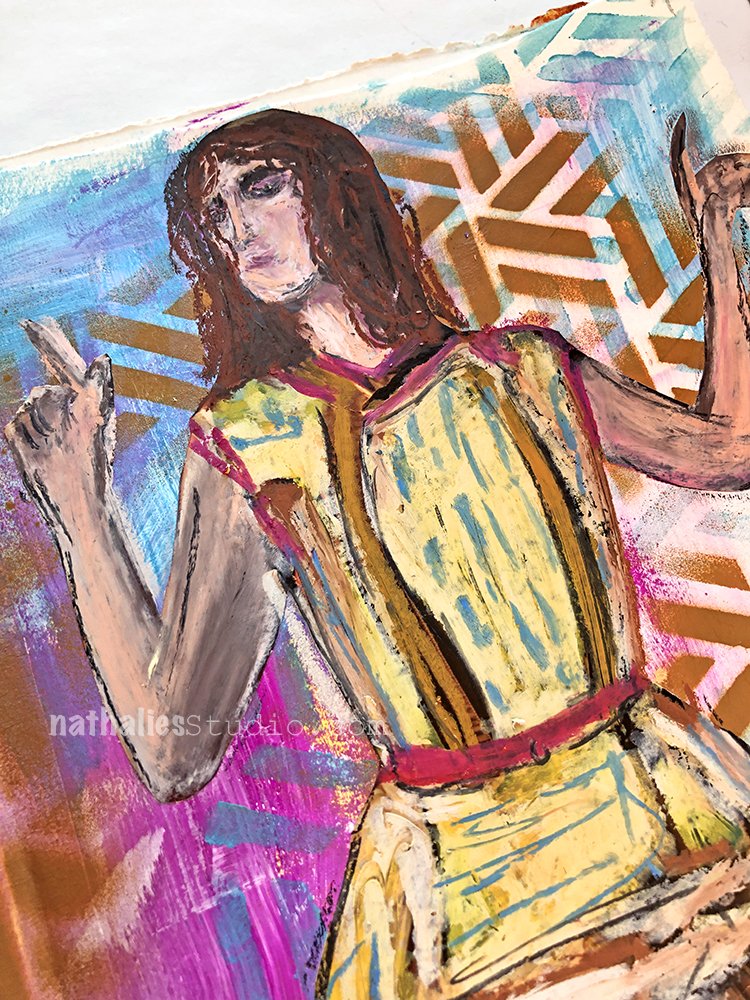 For the figure I used oil pastels – still love playing with them, it is so satisfying to play with this creamy intense colorful medium :)
Here are some of the supplies I used