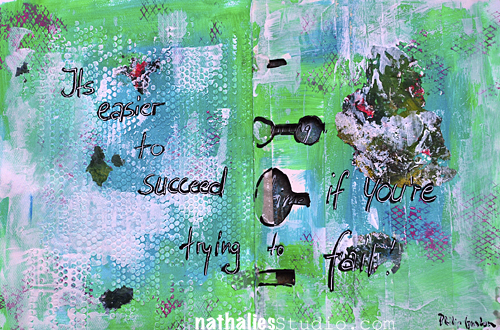 "It's easier to succeed if you're trying to fail" – Philip Guston
So very true  – and something I tell my students quite often  too – if you just enjoy the process and don't care about the outcome – the result usually rocks for you!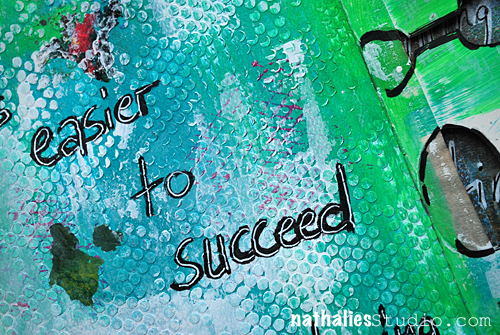 I love using some of my left over color chips on my palette – I peel it of and apply it with Gel Medium – gives texture and interesting little color fields in the art journal. Texture in the background was achieved with heavy gesso through punchinella and then I painted over and applied again a thinner layer of gesso here and there to lighten areas up.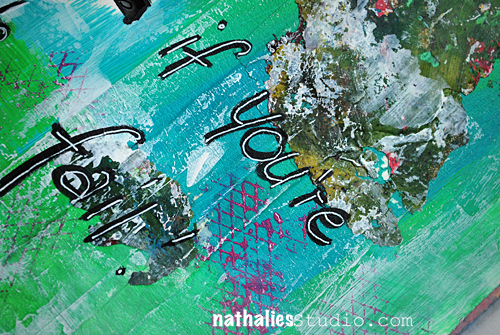 Here are the supplies I used for this page:

Have a wonderful day