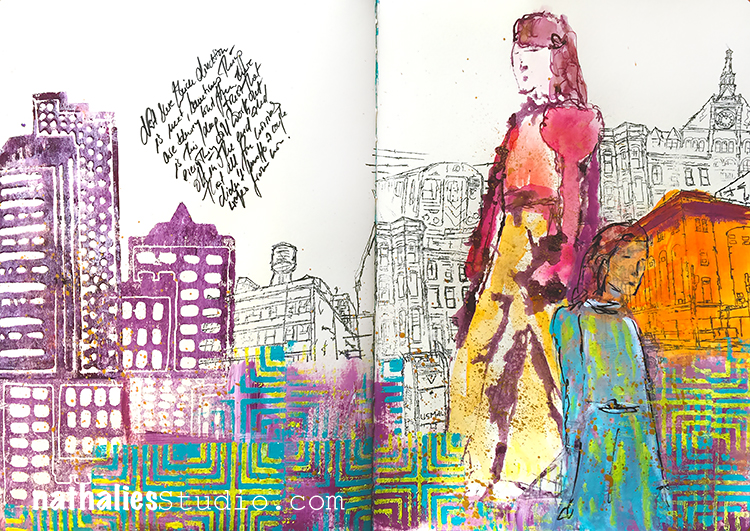 I was thinking about how so many times in our lives we have to rethink the direction we want to head – always so tough , so many questions, so many uncertainties.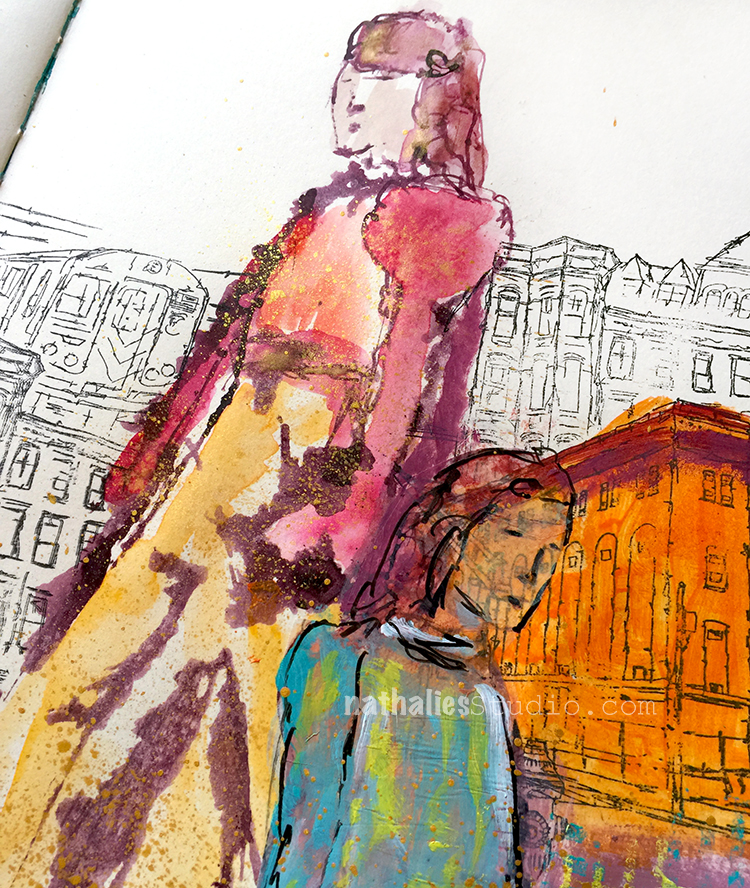 For this art journal spread I sketched the lady on the left with acrylic ink and a bamboo sketching pen, and colored her in with watercolor. The right lady is on a piece of painted deli paper which lets the background show through.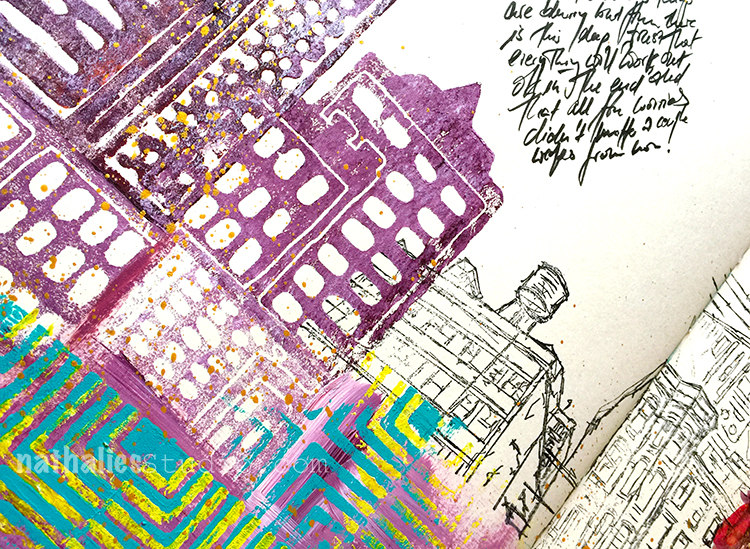 I added some stamping with my Stroll Through the Hood RubberMooon Stamps and stamped with acrylic paint and the MidTown ArtFoamies Stamp Set as well as the Mini Manhattan Positive and Negative Stamp set.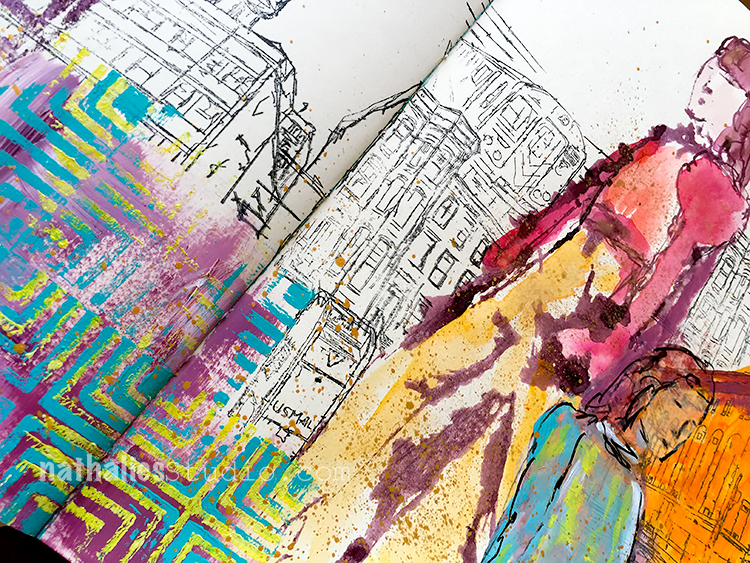 I sprinkled some golden ink over the spread and added the journaling. I do love how this turned out.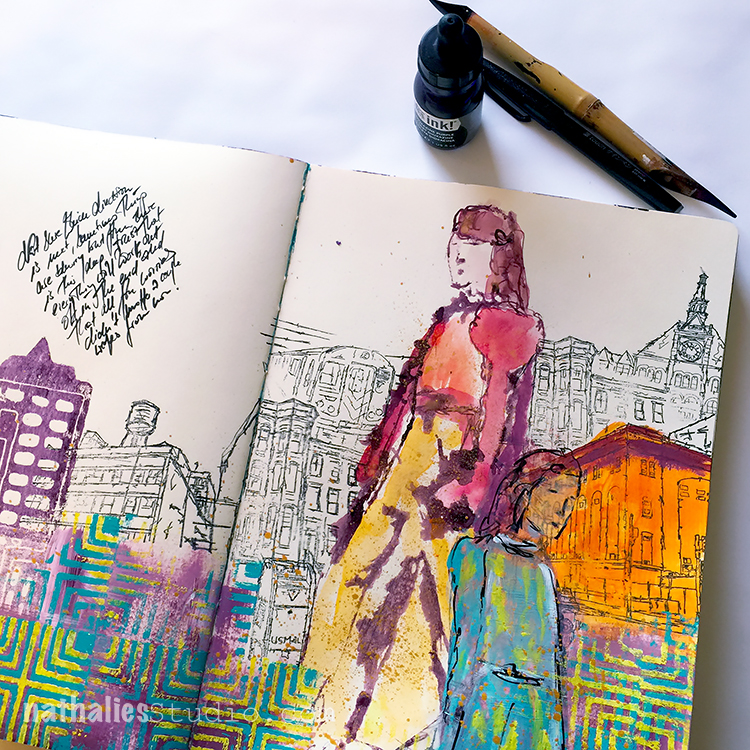 Different from my usually super filled pages- but still funky :)
Here are some of the supplies I used for this spread