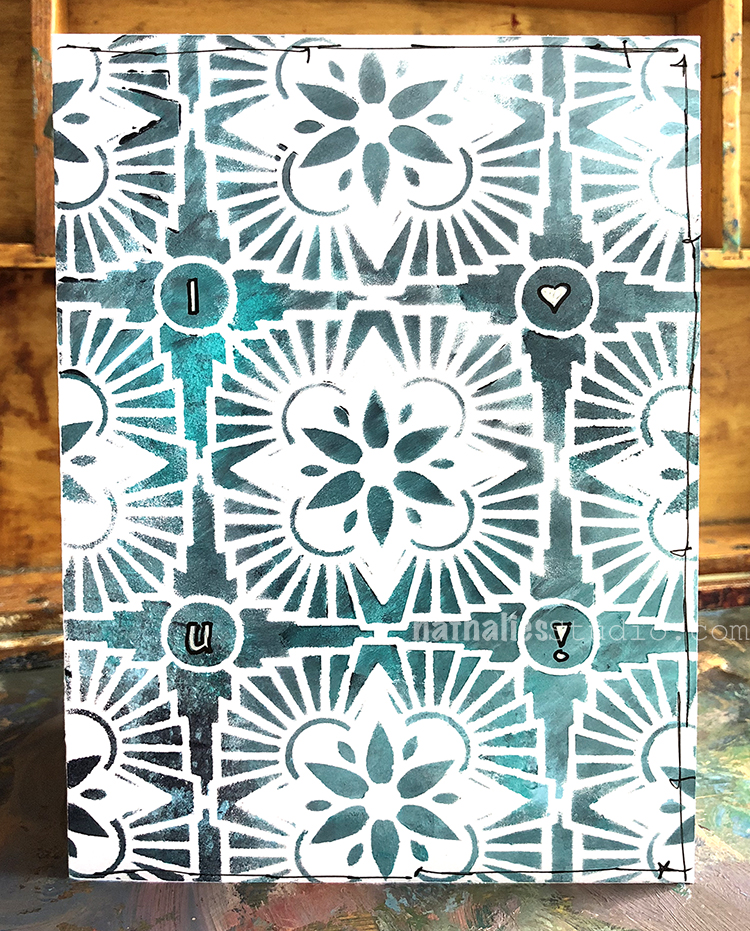 Have you told someone "I love you" today? Here is a quick card for this :)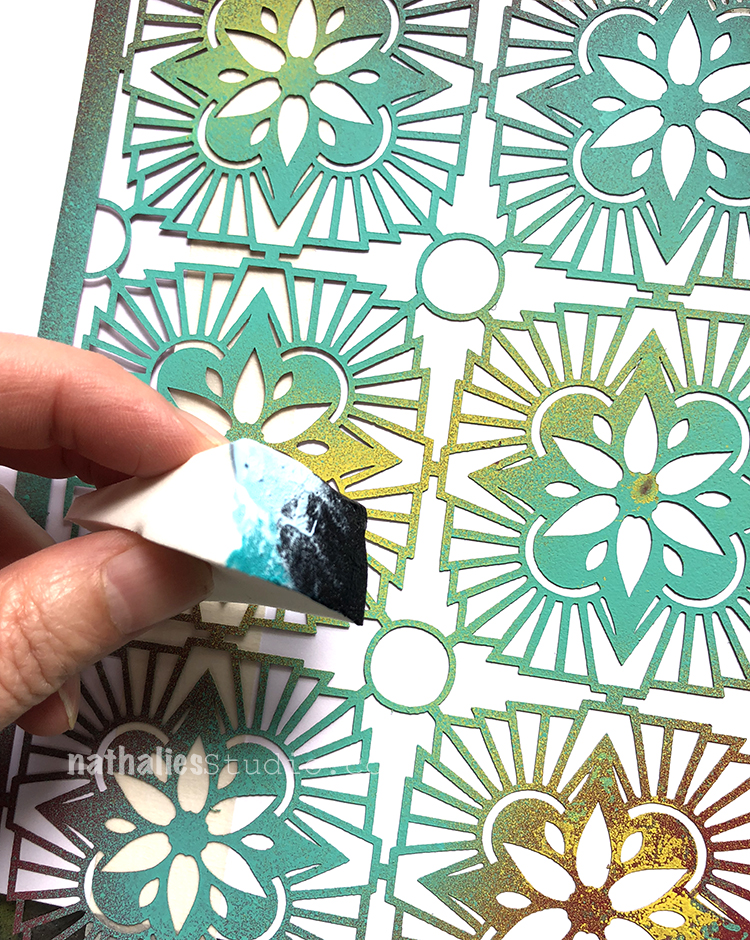 I used three different acrylic paint colors: teal, black and white, and squeezed out each color in a pea size next to each other. Than I dabbed my cosmetic sponge in it so that each color was on the sponge.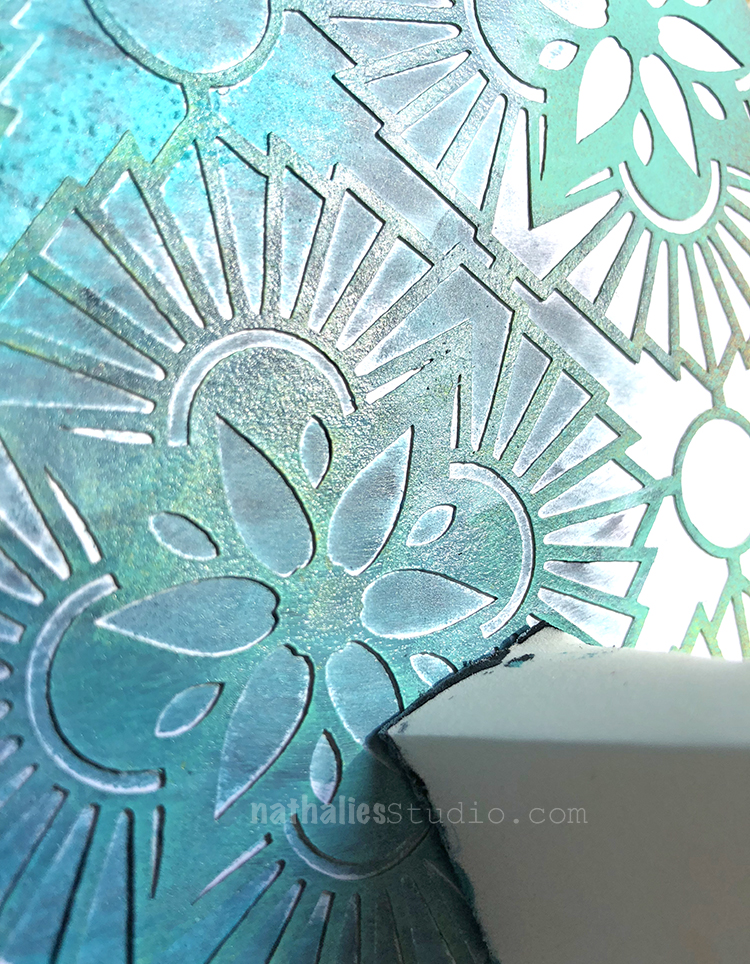 Mixing the colors slightly as I dabbed over my Hamilton Stencil I created some subtle color variations.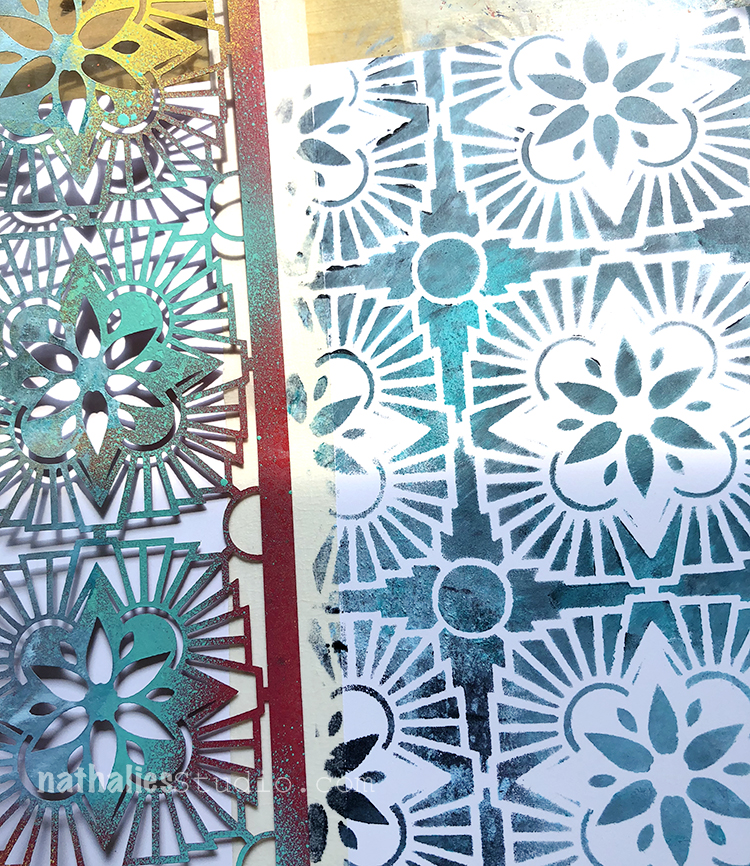 Love the pattern and colors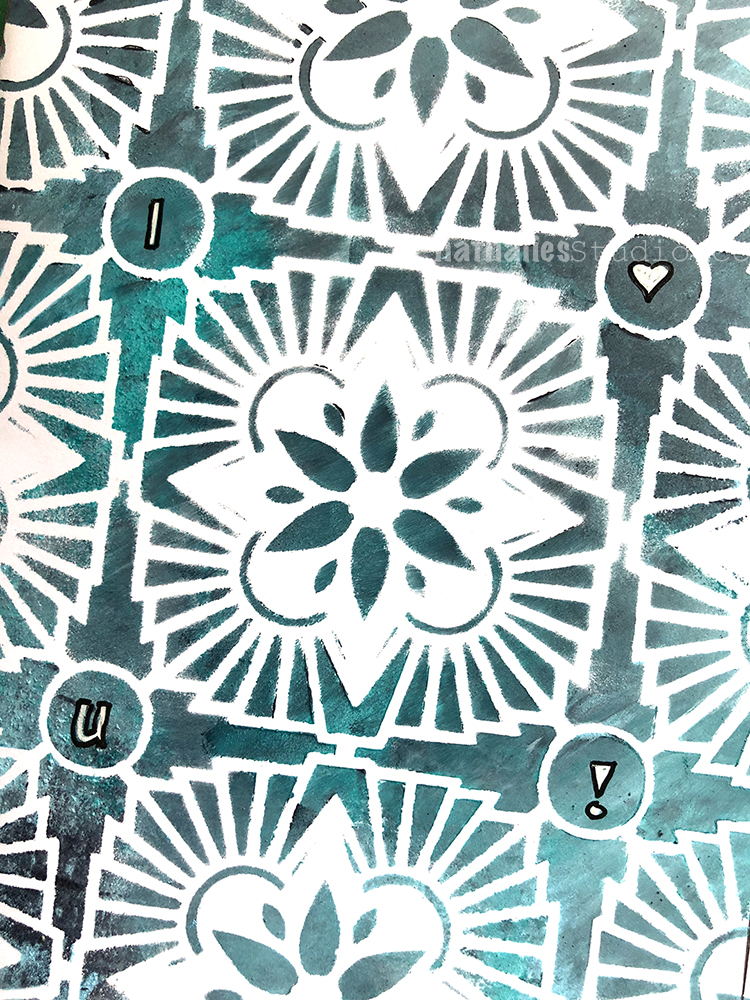 I added my message to my special someone in the circles and done :) Who are you telling today I love you?
Here are some of the the supplies I used