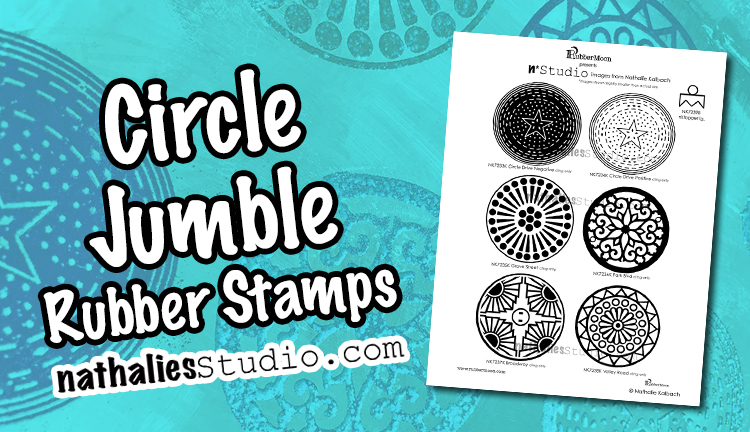 Put a Circle on It! I don't know why circles are such a pleasing design element but I definitely gravitate towards them. Maybe it's just something in our makeup as humans that we like these focused, round shapes that remind us of the Sun and our moon, many things in nature, and are without harsh pointy corners. Who knows. But what I do know is they make excellent focal points in an art journal or on a canvas and they have a ton of innate appeal. That's one reason I designed my Circle Jumble rubber stamp set – I wanted some nice circle options to go to again and again :)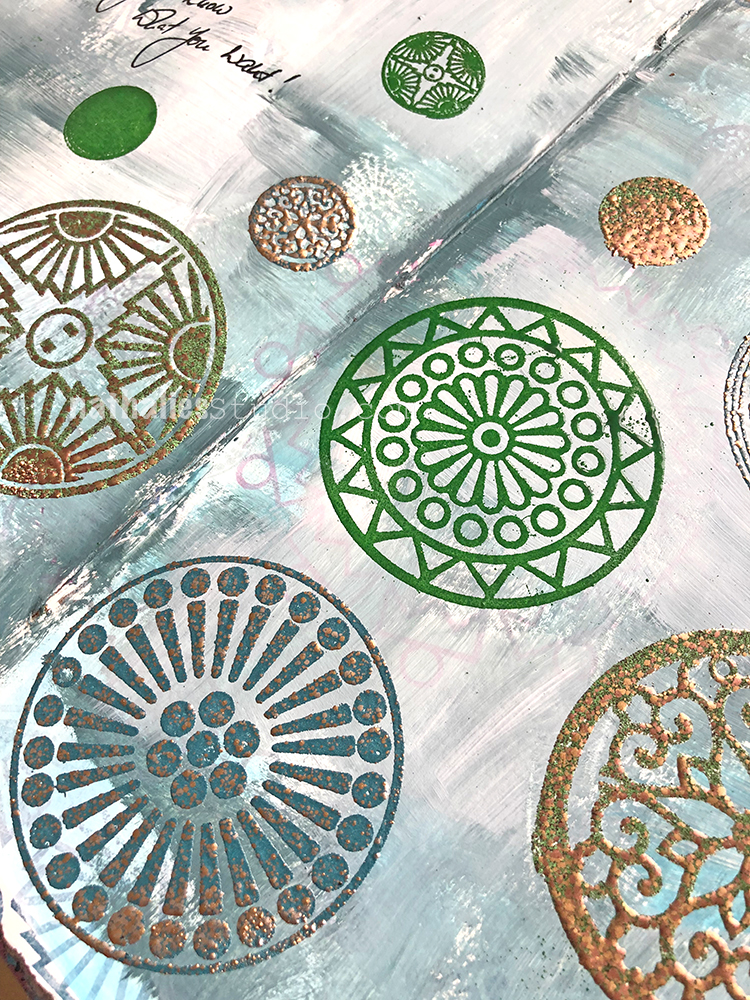 I used the stamps with chunky embossing powder in this spread. Don't you just want to touch them? It's like the embossing emphasizes the roundness and that is even better!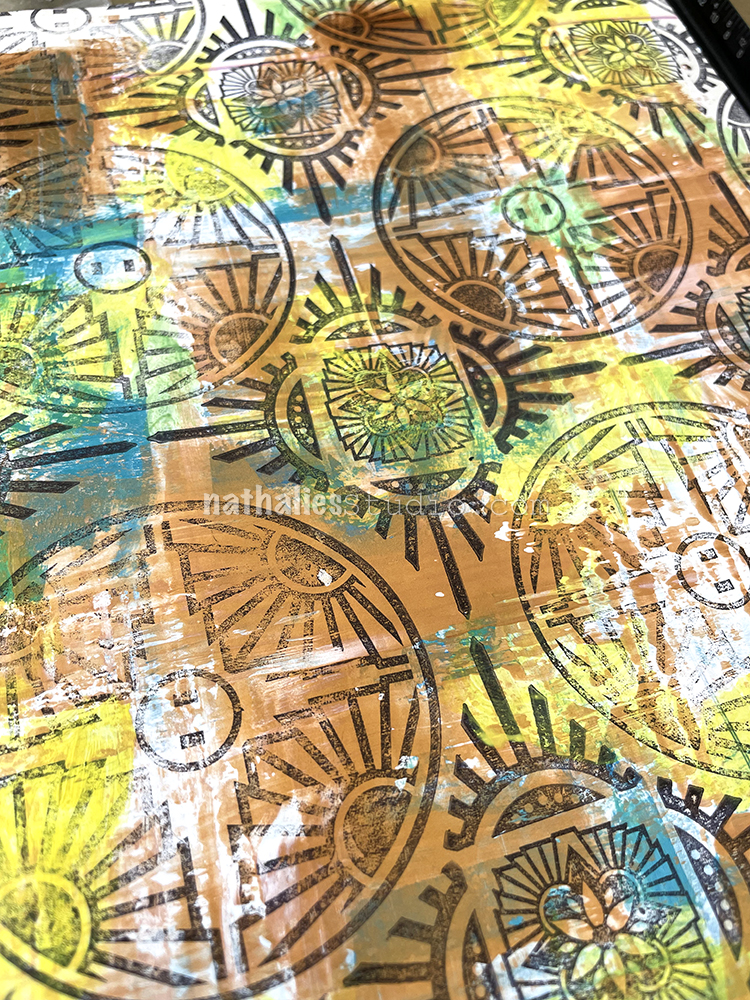 Circles are so harmonious… and they play so well with other shapes and are an excellent building block to patterns. In this art journal page I used those Large Circle Jumble stamps with triangles and squares and it all just fits and makes me happy.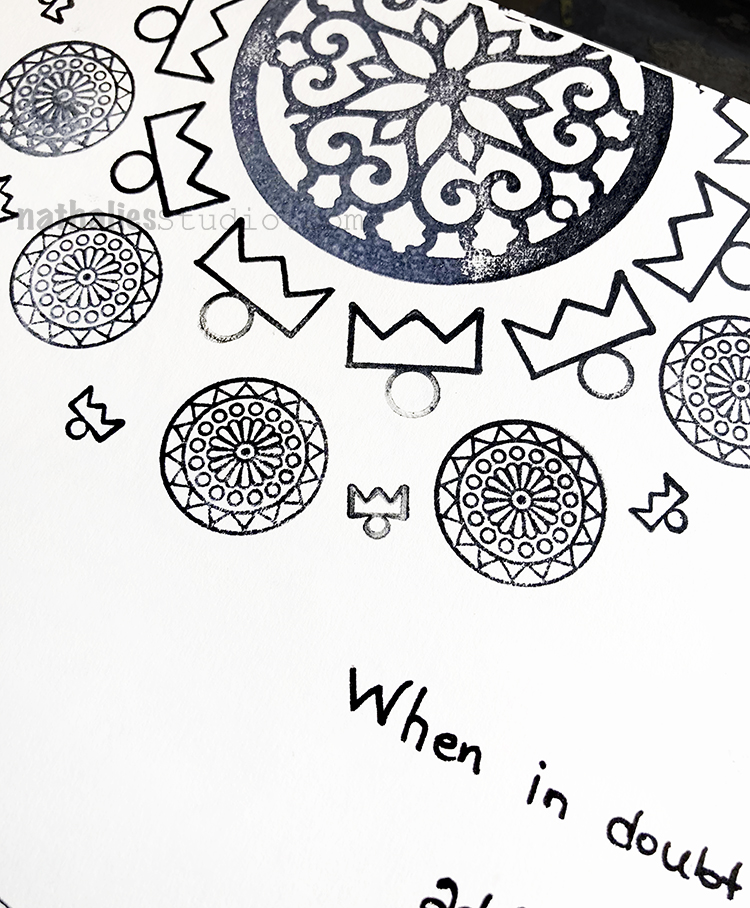 When in doubt… start with a circle! Here I used them as the center of a mandala. All the Circle Jumble stamps have a central focal point that everything can radiate out from.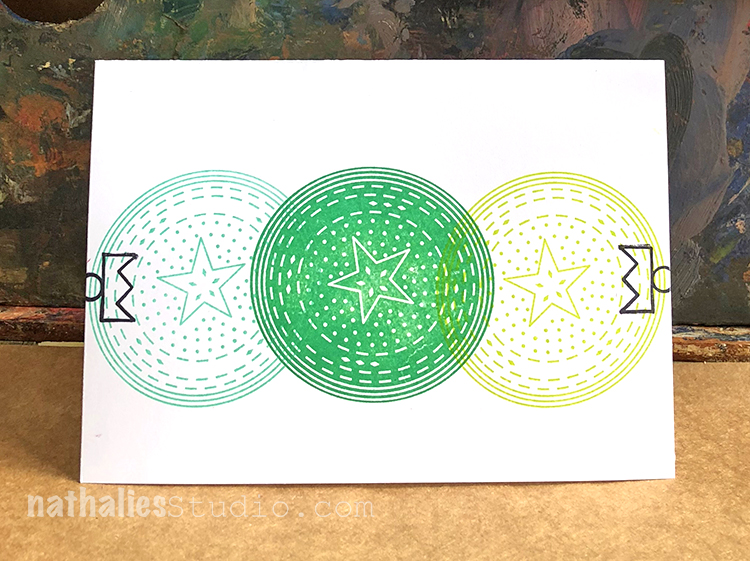 You can also keep it simple with circles. Just a few on a card and you have a pleasing design scheme. This stamp set has a positive/negative pair in it too – looks great playing off one another.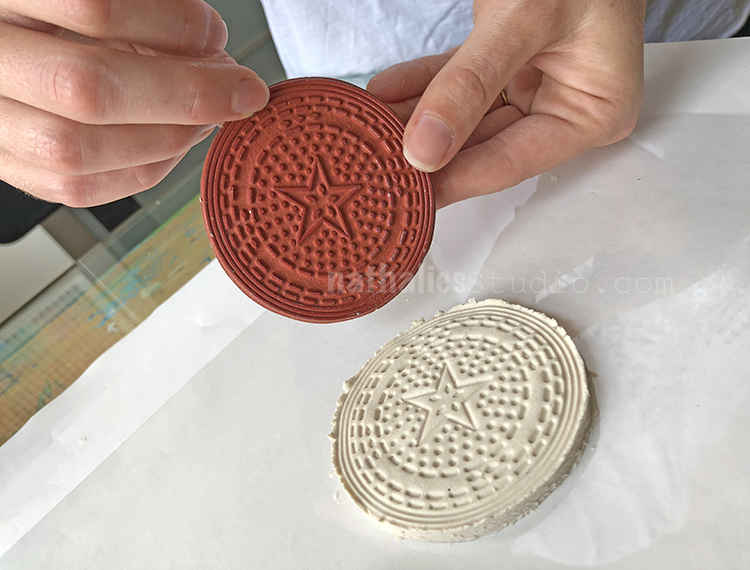 Put a Circle on It! Get your hands dirty (maybe with some paper clay even!) and bask in the harmony of the circle – the Circle Jumble ;)
Here are some of the supplies I used: