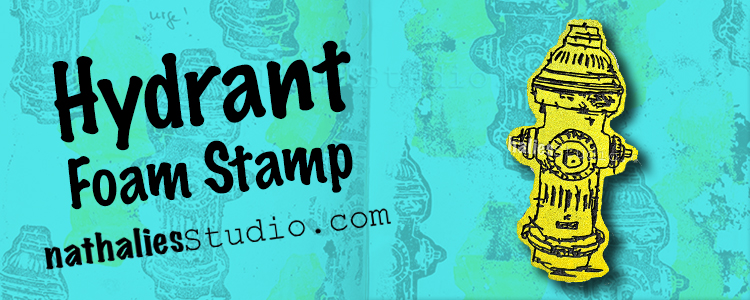 My Hydrant foam stamp just cracks me up sometimes. It's big and bold and well… kinda cute. Is that possible for a hydrant? I don't know but in this case I think so.
It's one of those iconic sights on the street in the US and wow is it popular with four legged friends if you know what I mean ;) But it's also a pretty interesting piece of equipment, always a bright color (usually red), and it makes me think of city neighborhoods, which I love.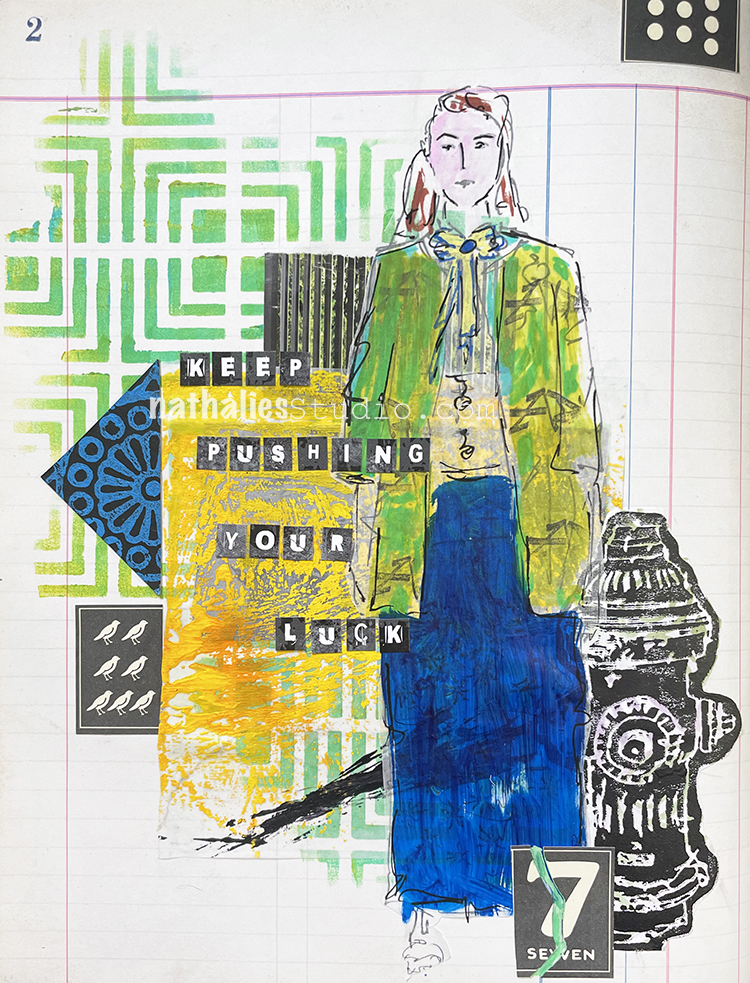 It's a little unexpected and fun to use it as a repeating pattern in my art journal…
…and in fact I also like the abstract shape that you can make by stamping the back!
Got some dog lovers you know? These cards by Creative Squad member Judi Kauffman are hilarious: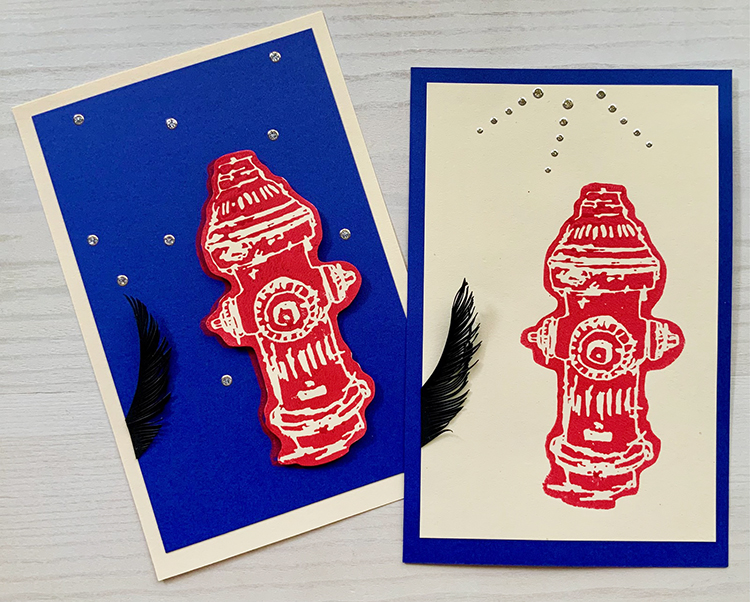 And then also this votive project was a pretty neat idea, especially when combined with a few of my other foam stamps. You can create a whole little illuminated streetscape: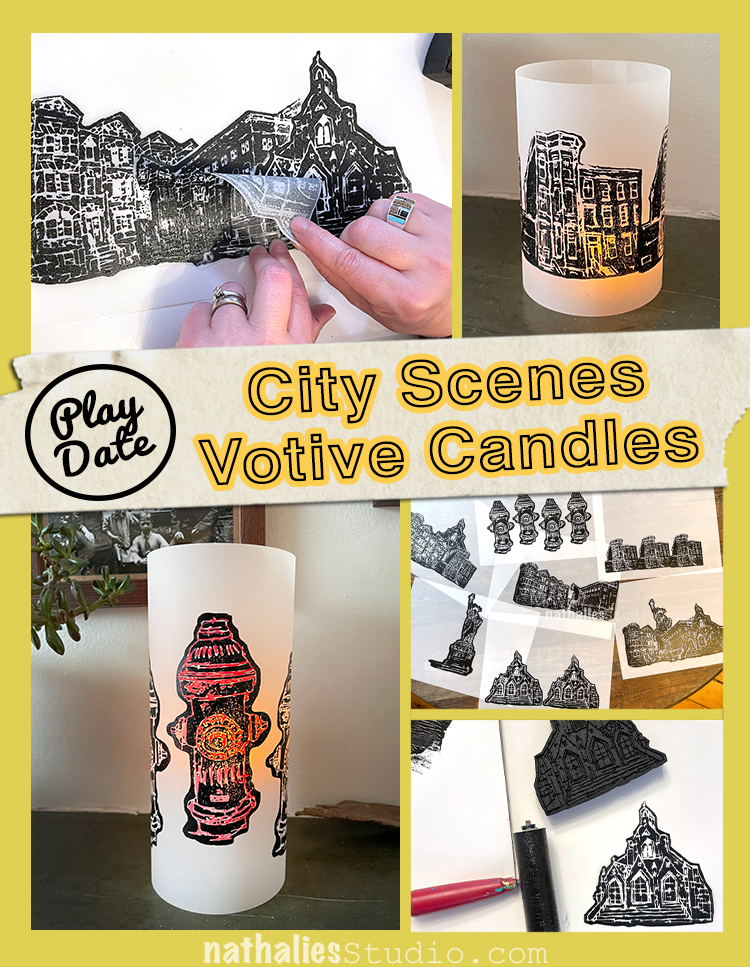 It's a unique foam stamp, but that's probably why the Hydrant catches your eye and makes you smile. It's a little different and that's one reason I love it.
You can find the Hydrant foam stamp and all my Foam Stamps in my Online Shop. Enjoy!