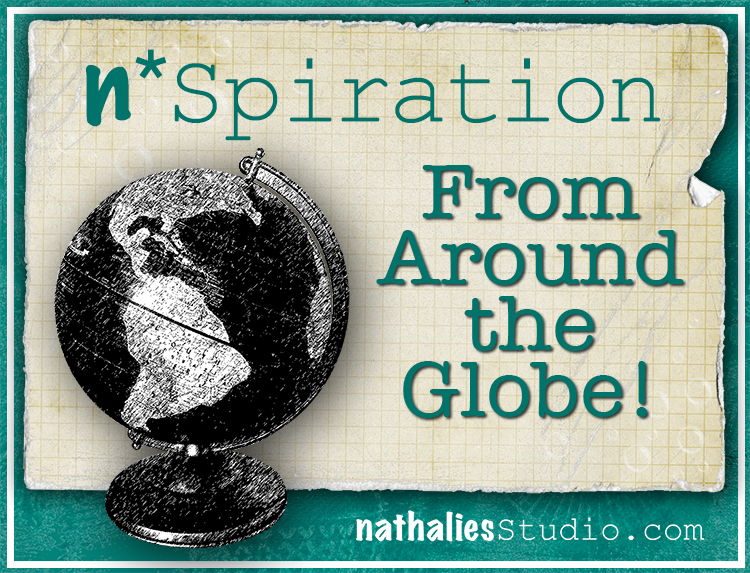 Ready for some inspiration? Today we have some projects from around the globe. It's always fun to see how you're using my stamps and stencils and I am so happy to share some examples today. So let me know if you're doing something cool with my products, and you might see yours on the next Inspiration from Around the Globe!
---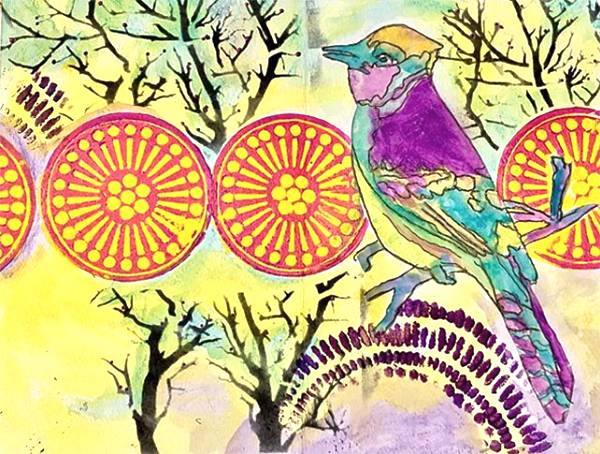 First up is a super lovely and colorful art journal spread from Barbaree King in Florida. Her Creative JumpStart inspired page uses my circular Grove Street ArtFoamies stamps for an unexpected background.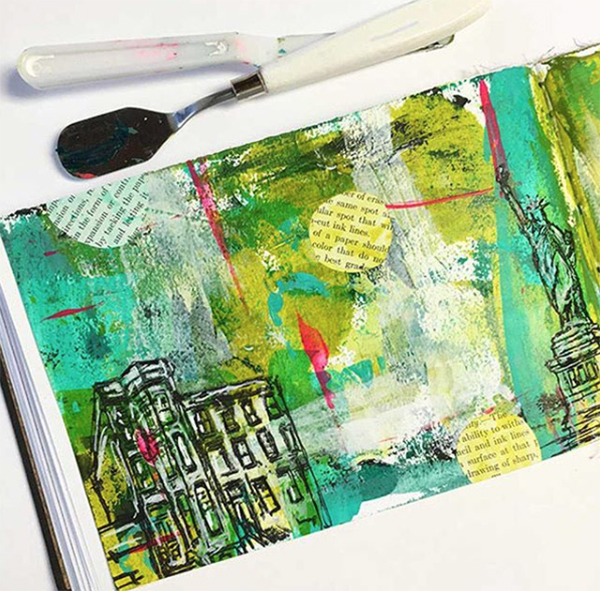 Next we have an art journal spread from Jeannine Stein at Cloth Paper Scissors Magazine in Massachusetts. She's created a lush background and stamped over it with my Brownstone and Lady Liberty stamps. Love it!!!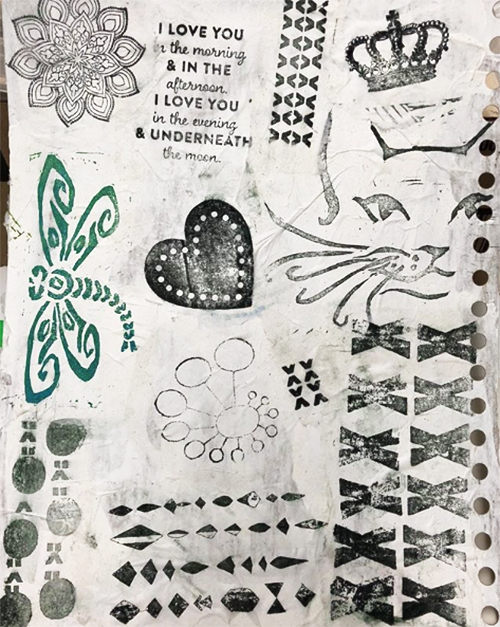 Here we have some awesome tissue paper stamping action by Sue Sharp from Canada! She drew inspiration from a lesson in Creative JumpStart and used the stamps from my Marks stamp set.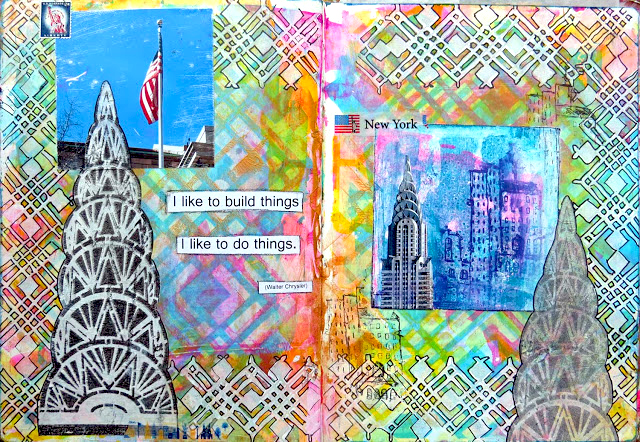 From the UK we have a gorgeous art journal spread from Frieda Oxenham with one of my favorite icons of the NYC skyline :) and 2 cool ways to use my Chicago stencil for the background and border.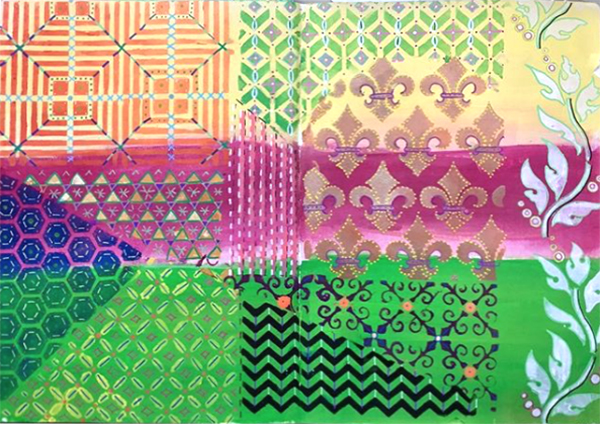 And finally, a celebration of pattern in her art journal by Valerie Teele in California. She was playing along with Creative JumpStart and used my Manhattan and New Orleans stencils :)
---
I hope you enjoyed these projects and feel inspired to do some creative play yourself! Here are the stamps and stencils that were used: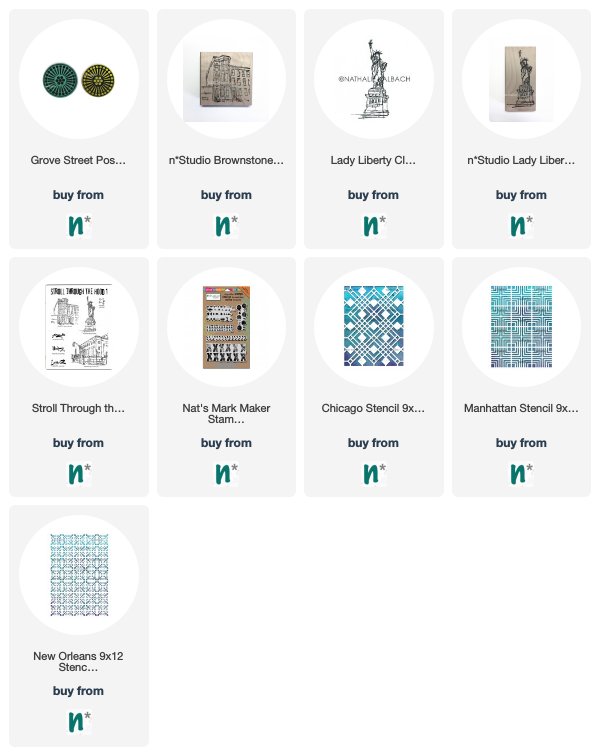 SaveSave
SaveSaveSaveSave