This painting is inspired by a beautiful wood church in my neighborhood.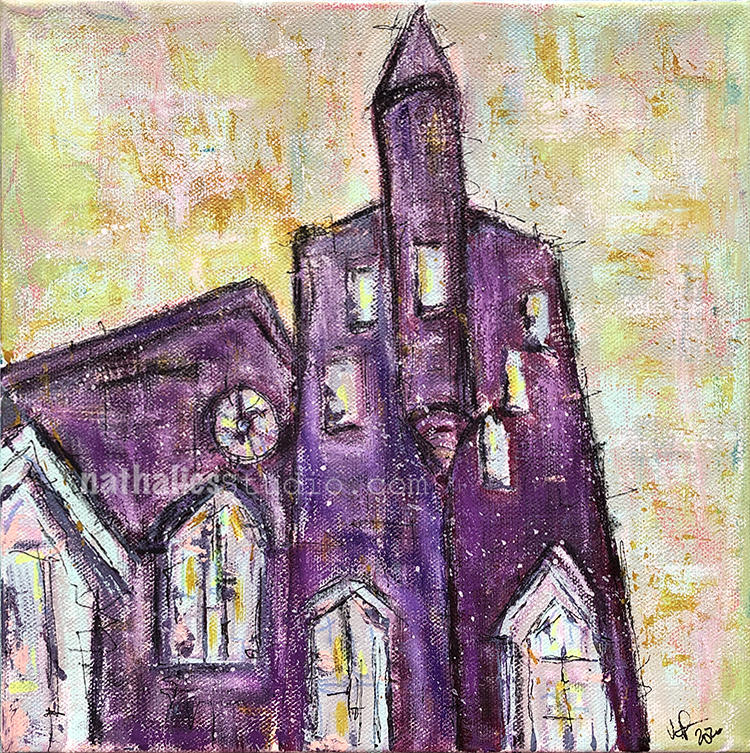 I just recently was inside the church as it also showed some artwork of local artists during the Jersey City Art and Studio tour.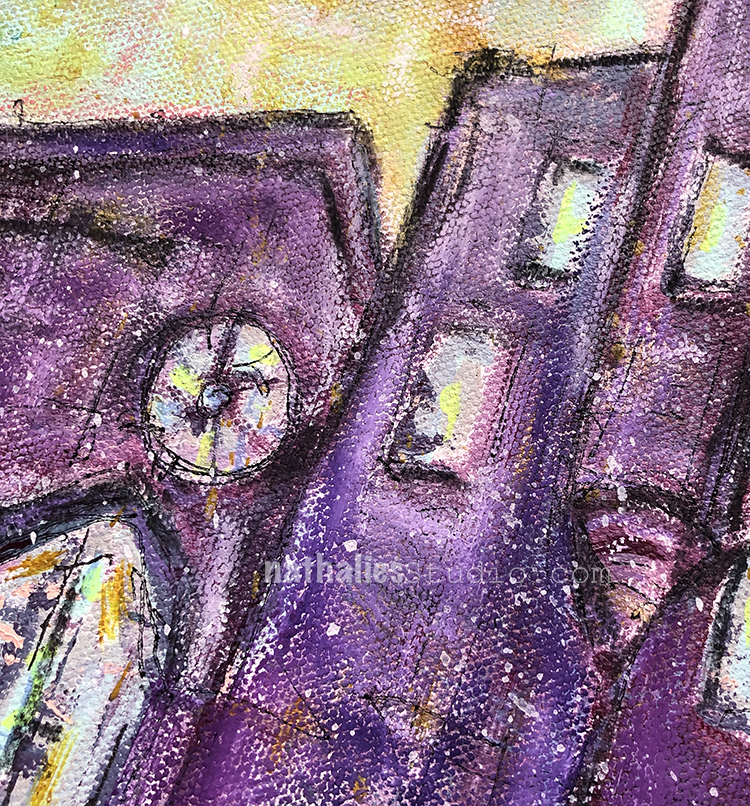 I am not easily taken by church buildings anymore …don't get me wrong, but as a European I have had my share of stunning and OLD churches- but this one is breathtaking and unique – I had to paint it.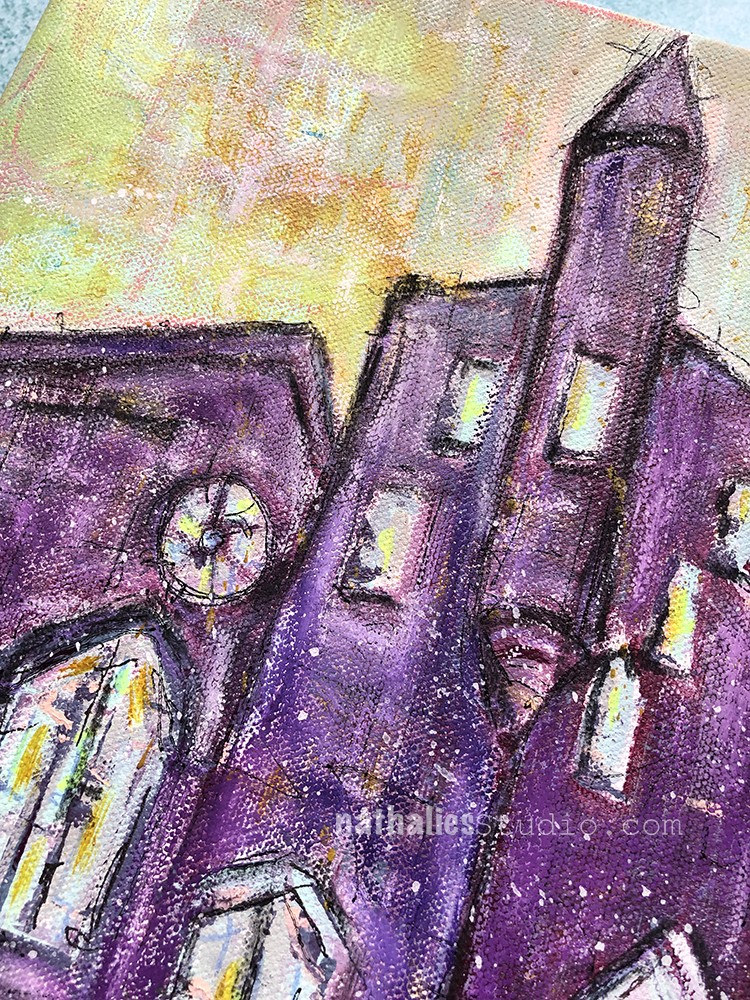 I used Acrylic paints, Markers, charcoal, oil pastels for this painting. I am right now painting a series of paintings inspired by my Strolls through the Hood – and I am having a lot of fun with it.