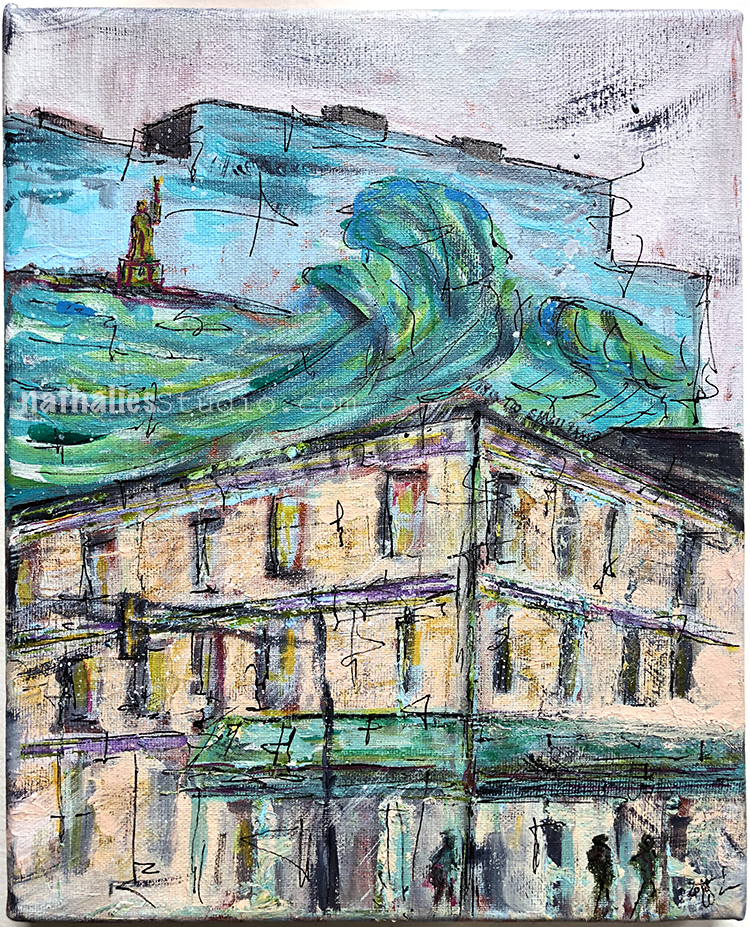 Just finished this painting last week. This scene is inspired by the scene upon exiting the Grove Street PATH train station in my Jersey City hood.
Tidy rows of shops and apartment buildings set the stage for a massive Shepard Fairey mural titled "The Jersey City Wave", striking a pose above the bustle of the town.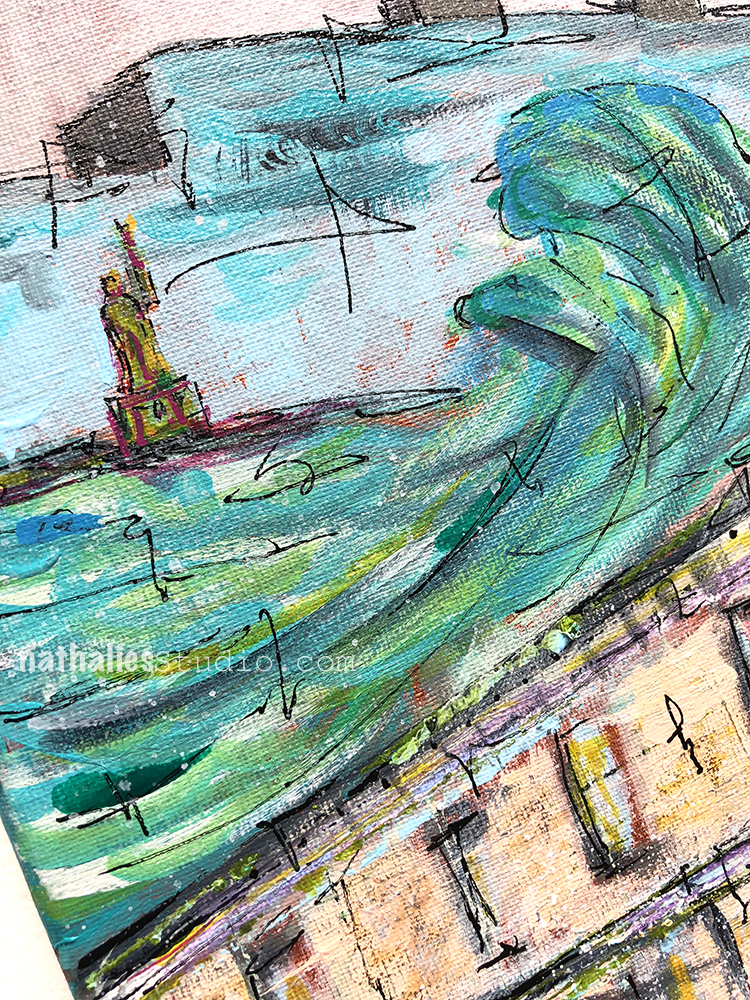 The meaning of the subject and title is up to the viewer to decide.
I used acrylic paint, ink, marker and graphite on this 10″x8″ canvas. "This too shall pass" is available  here and would love to find a loving home.