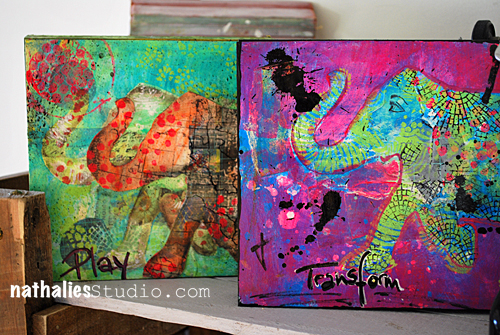 Last week I was playing with some collages for the upcoming workshop where I will co-teach with my sweet friend Julie Fei-Fan Balzer at The InkPad. The class is sold out – sorry – there is a waiting list.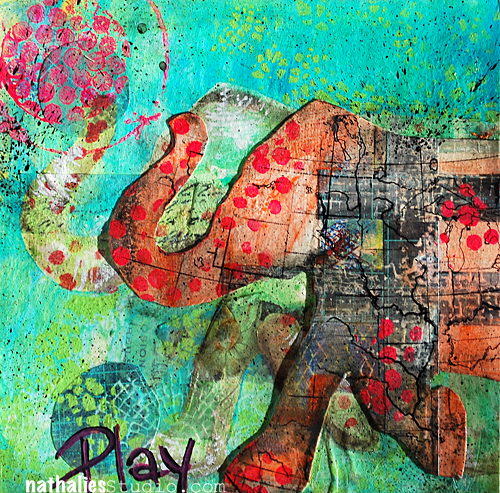 As you might know I love elephants- hence the Elephant stencil I created for Stencil Girl Products.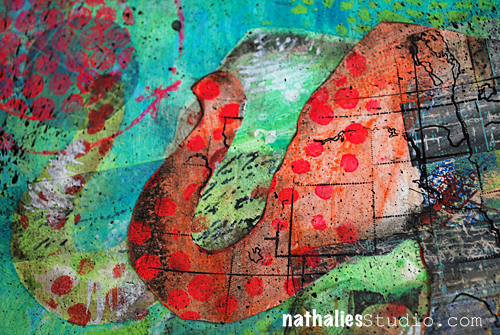 I played with lot's of paint and also the What's The Point Stencil here as well as with some of my new Stampendous  stamps.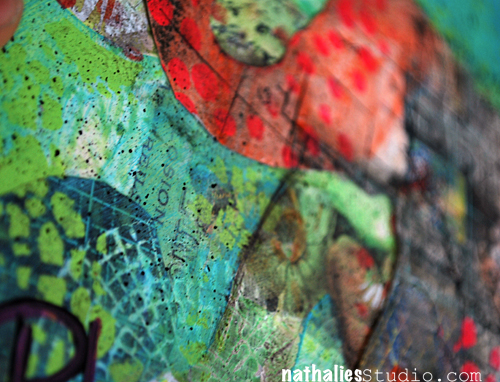 And with mostly the same materials I created this collage – which looks totally different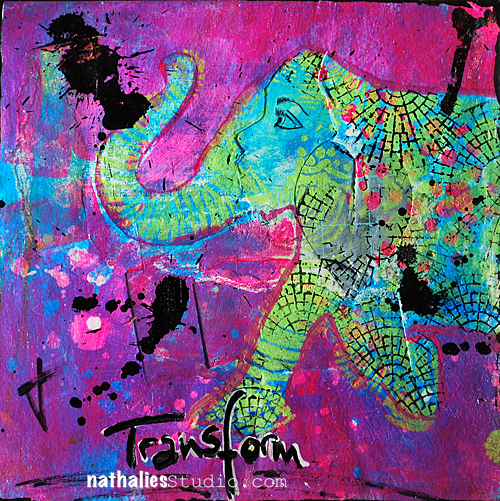 I used also Jamie Dougherty's beautiful Bloom Girl Stamp in the collage- can you see where? :)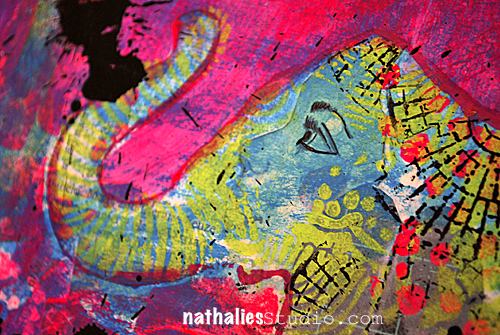 That was fun – I am going to do more of those. I mounted both on a wooden canvas – which was a tip by Julie.
Which one of the two do you like better?
Here is a list of some of the things I used
huge hugs