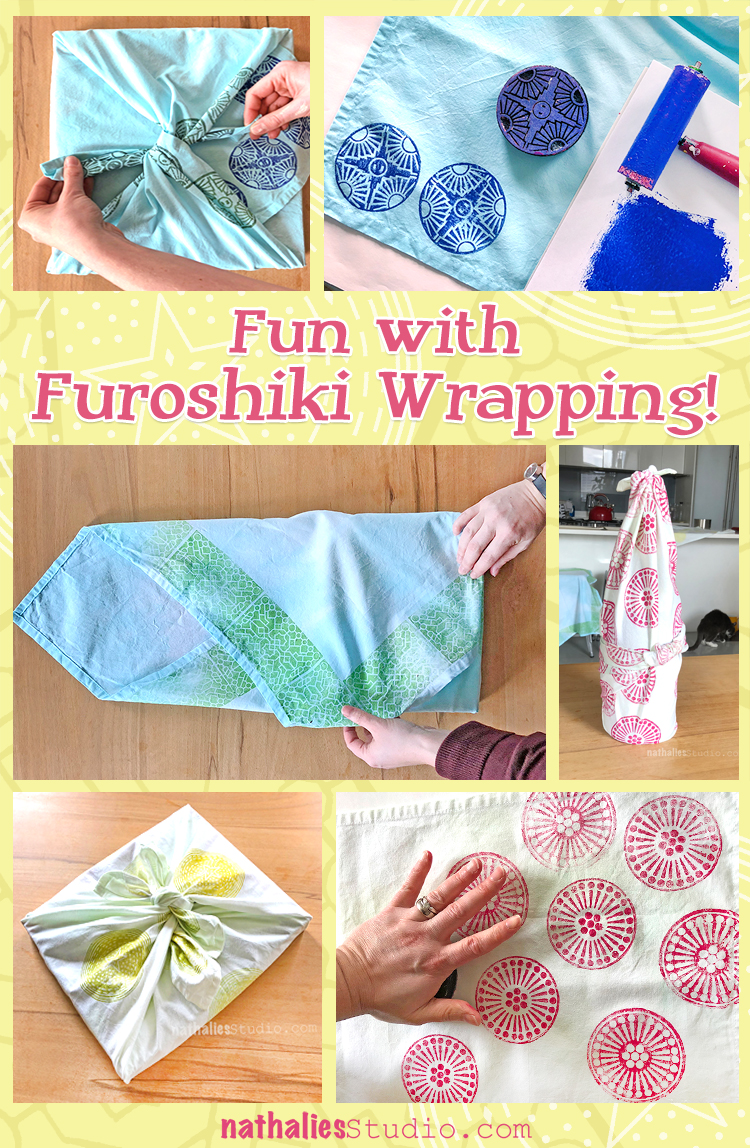 Furoshiki is the wonderful art and tradition of wrapping things in a nicely printed square cloth. When I was in Japan I saw specialized Furoshiki stores everywhere, selling not only the beautiful cloth but also showing how to wrap different gifts, books, and make bags etc. I totally fell in love with this and so Kim and I decided to have a little playdate to make our own wrapping cloth.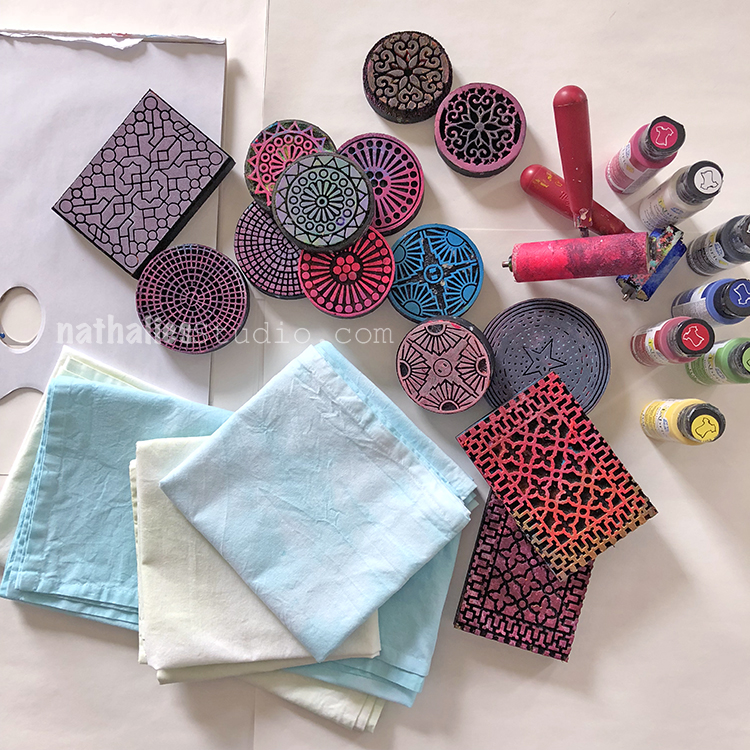 I dyed some white cloth beforehand so we would not just work with plain white and then gathered fabric paint, some foam stamps and brayers.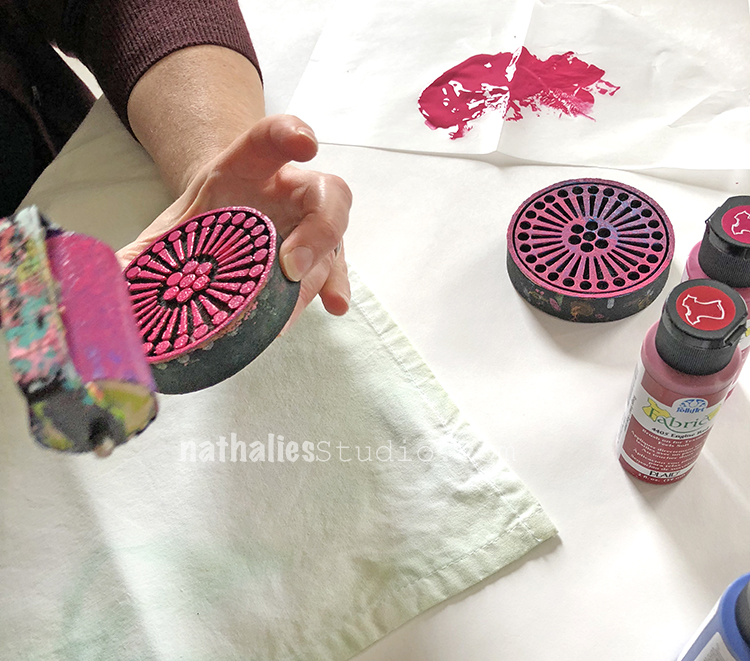 For one of of the pieces i used my Grove Foam Stamp Set and created a pattern leaving some white space as this seems to work the best for this purpose.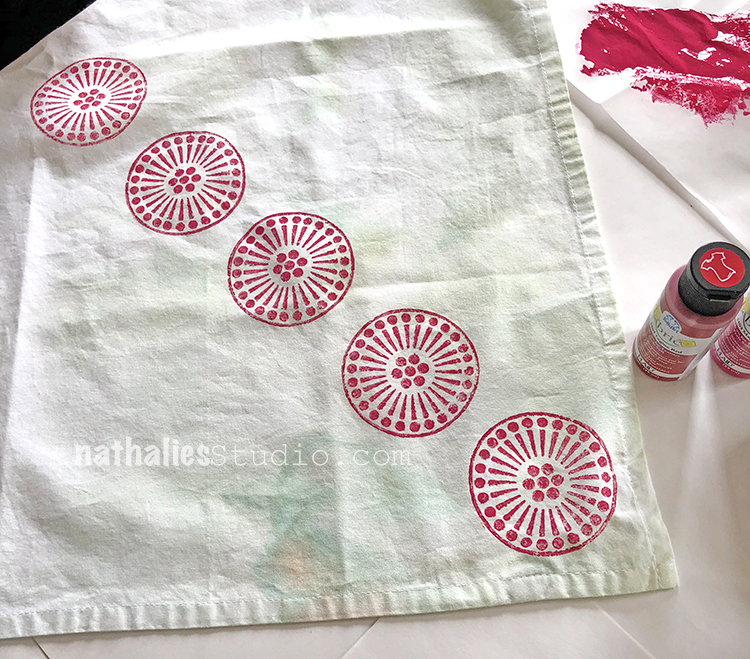 Kim created a pattern using the Broadway Foam Stamp Set.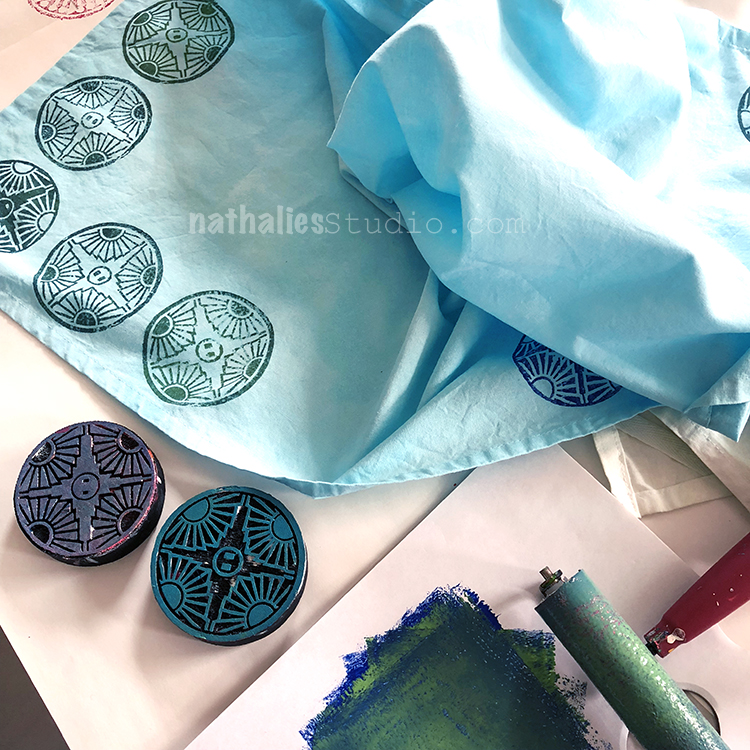 And create a border using my Exchange Place Foam Stamp.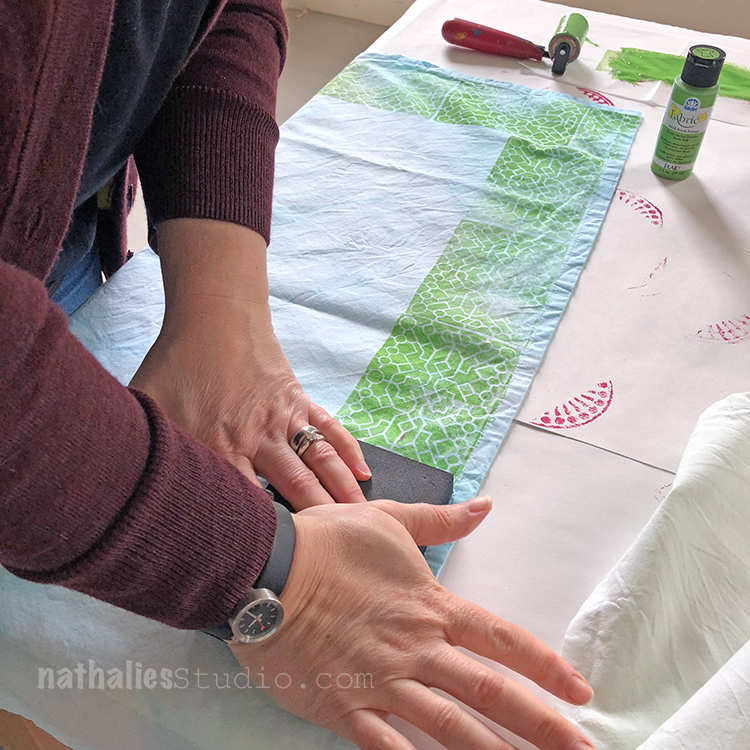 And Kim used for her second piece the Circle Drive Foam Stamp.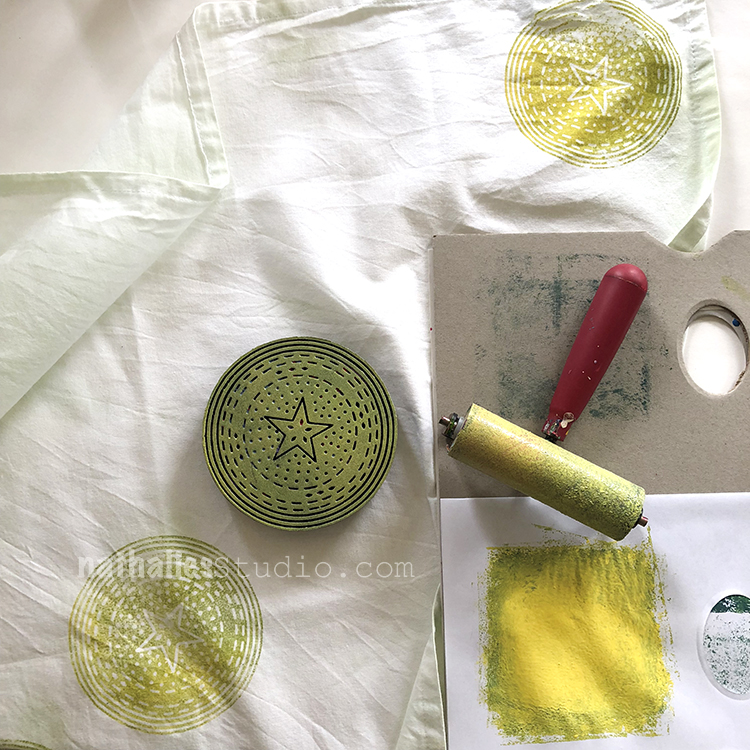 Then the wrapping part started. Our cloth was a tiny bit too stiff …it worked but when we do this again a thinner fabric would work even better.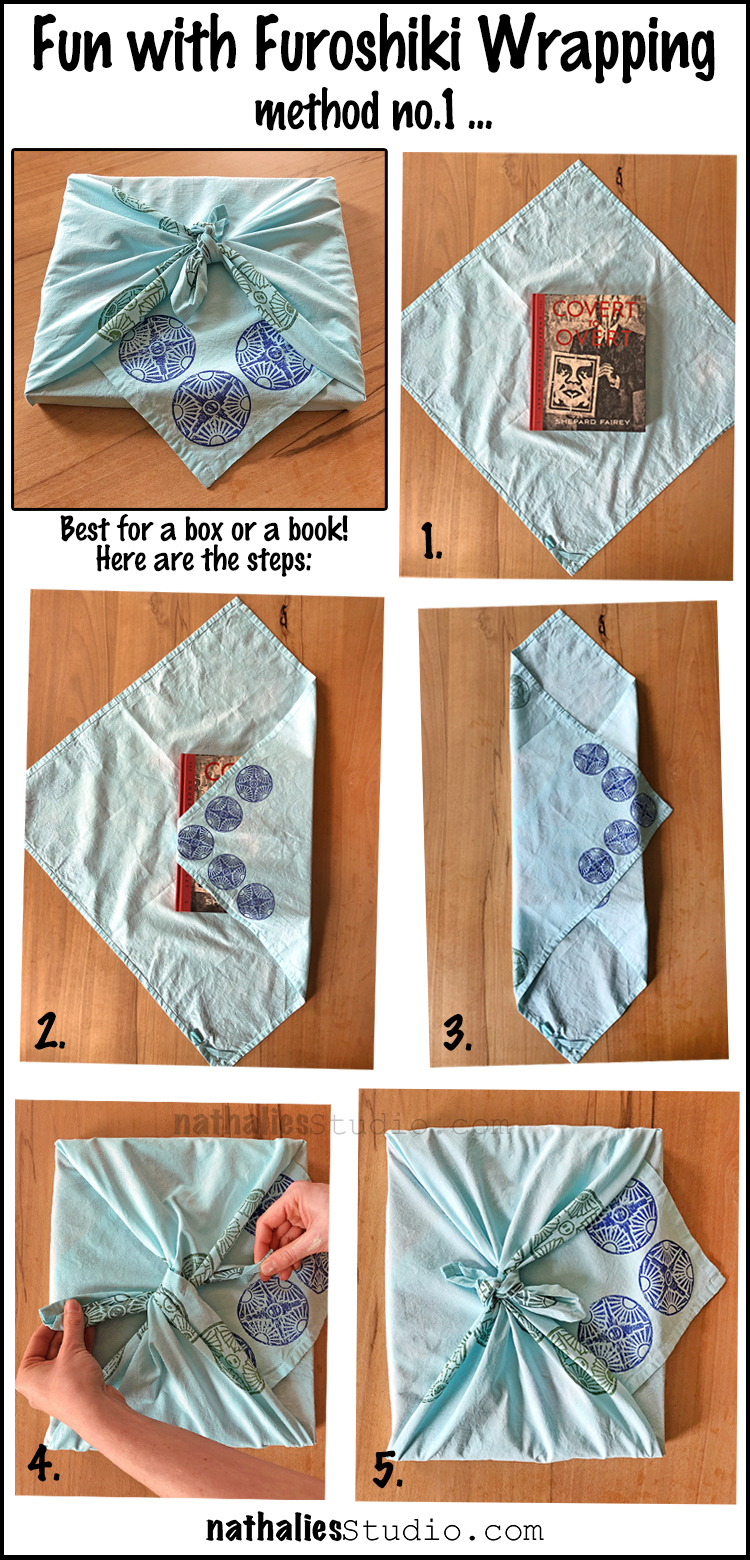 Here is the close up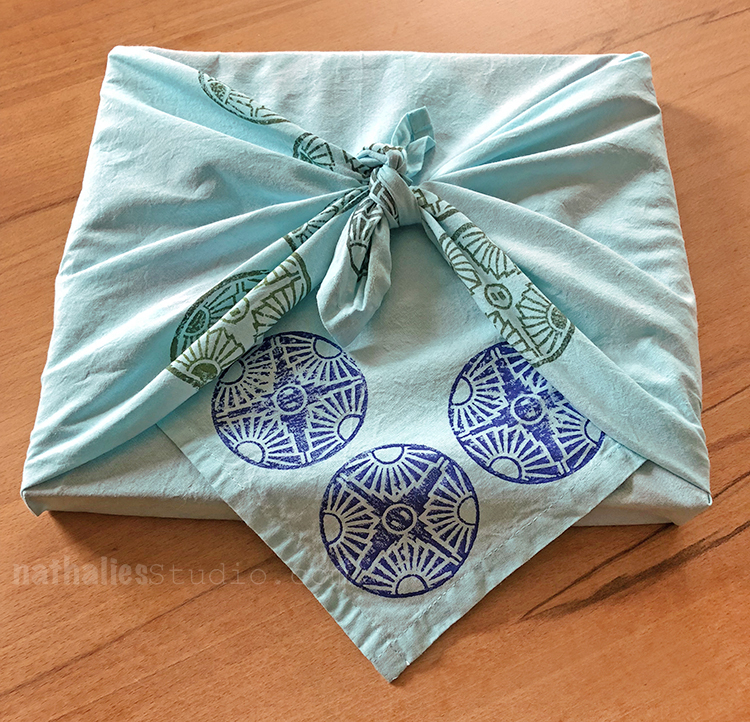 and wrapping a bottle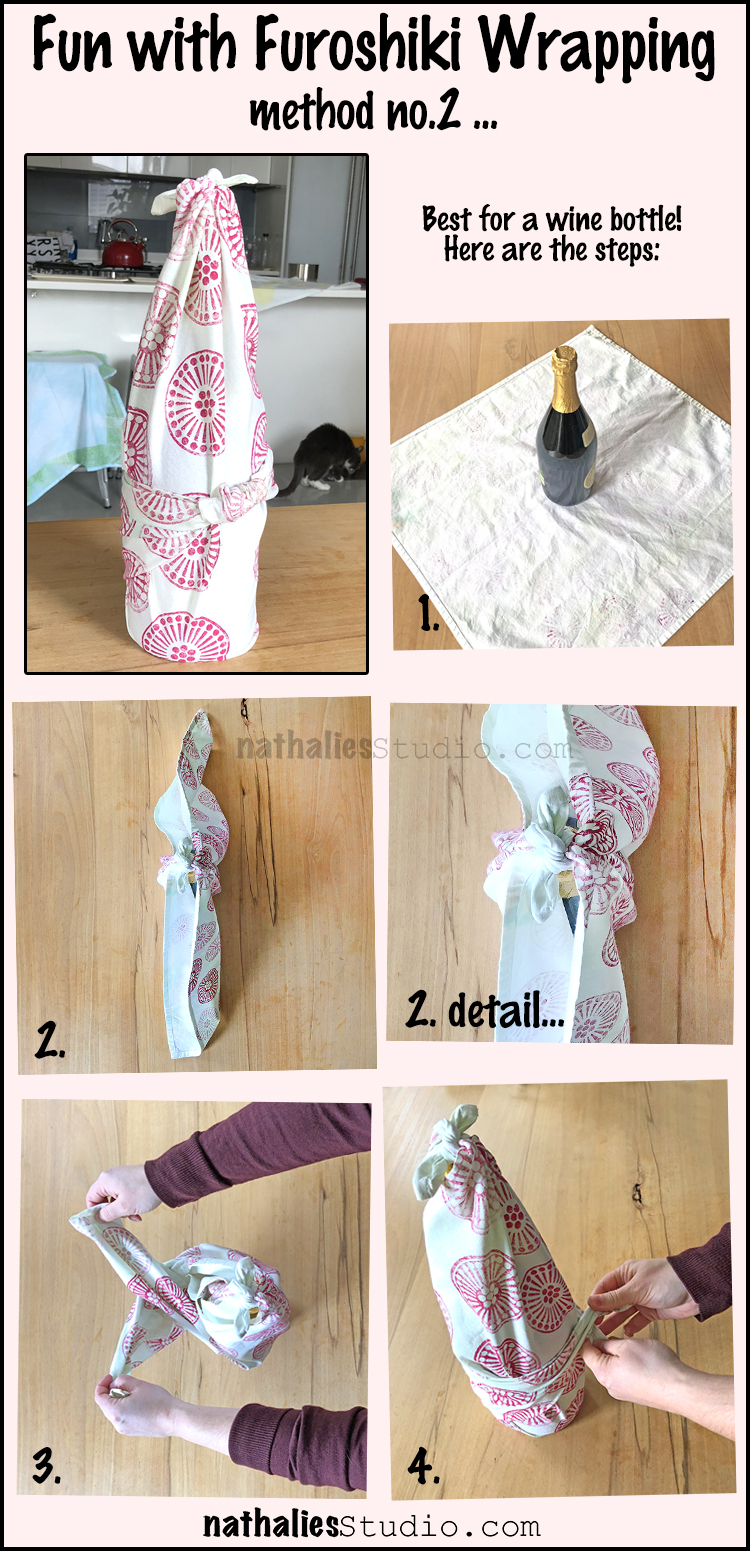 you can tell …the cat sneaked into the picture …but there you go- LOL ;)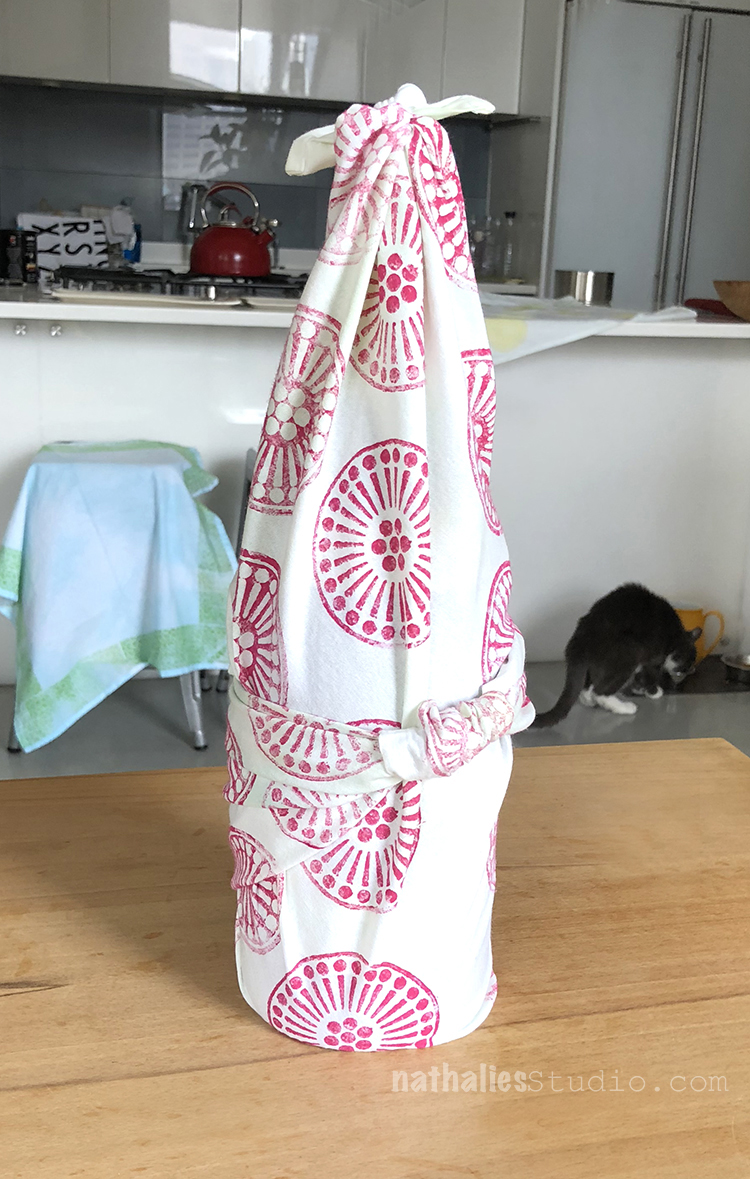 Another method for boxes or books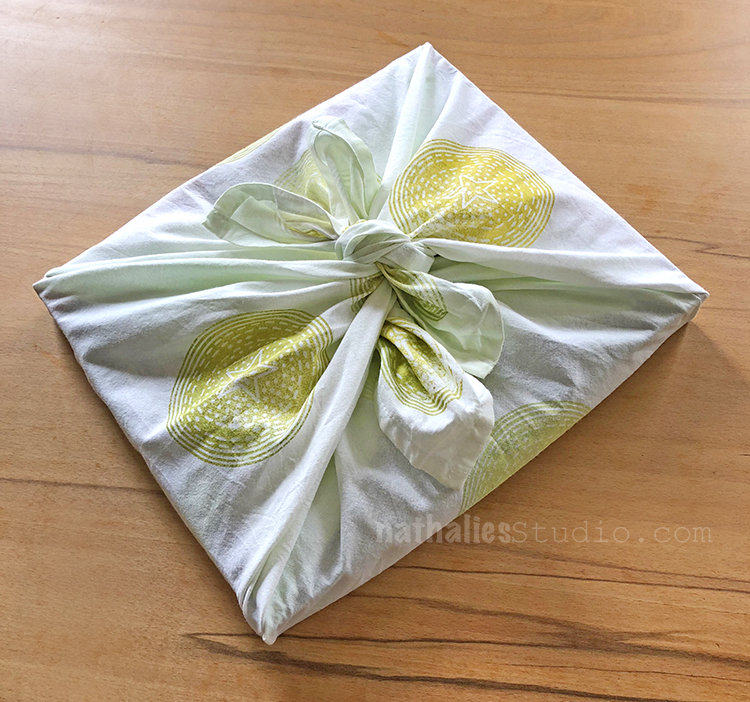 And a simple but fun one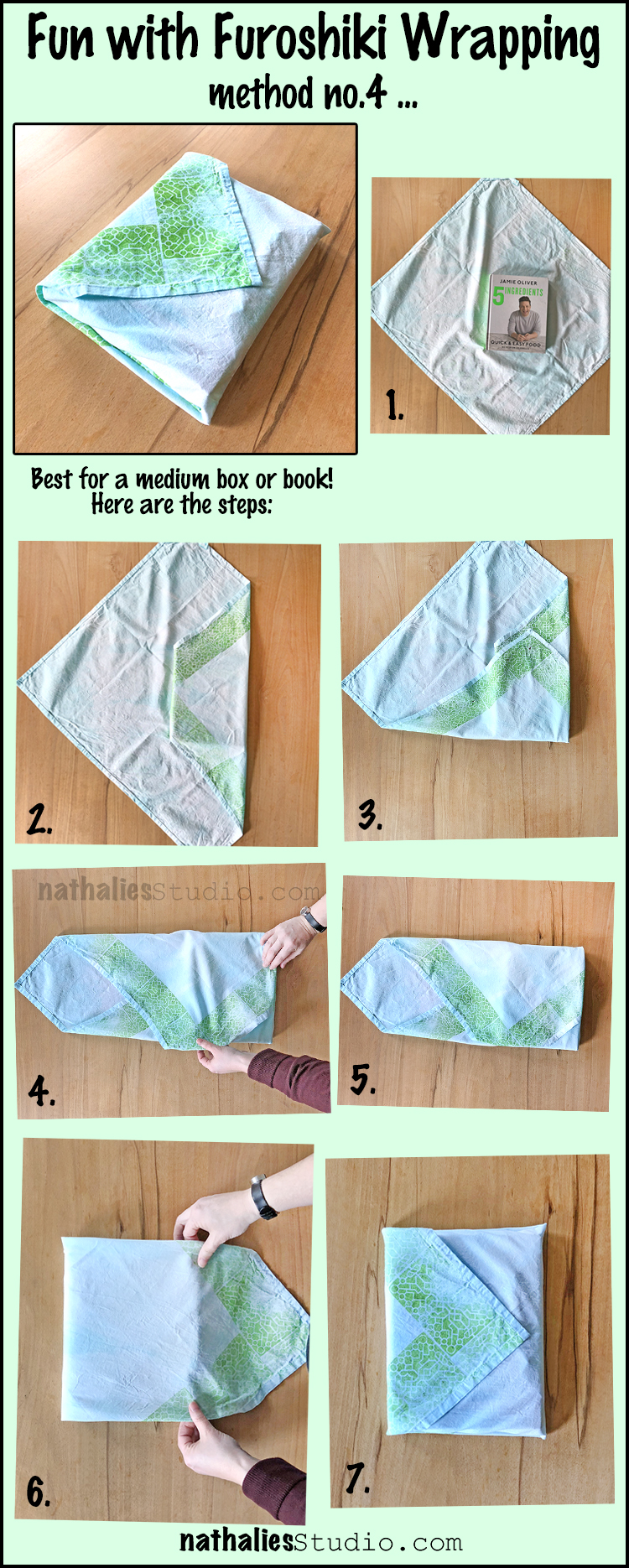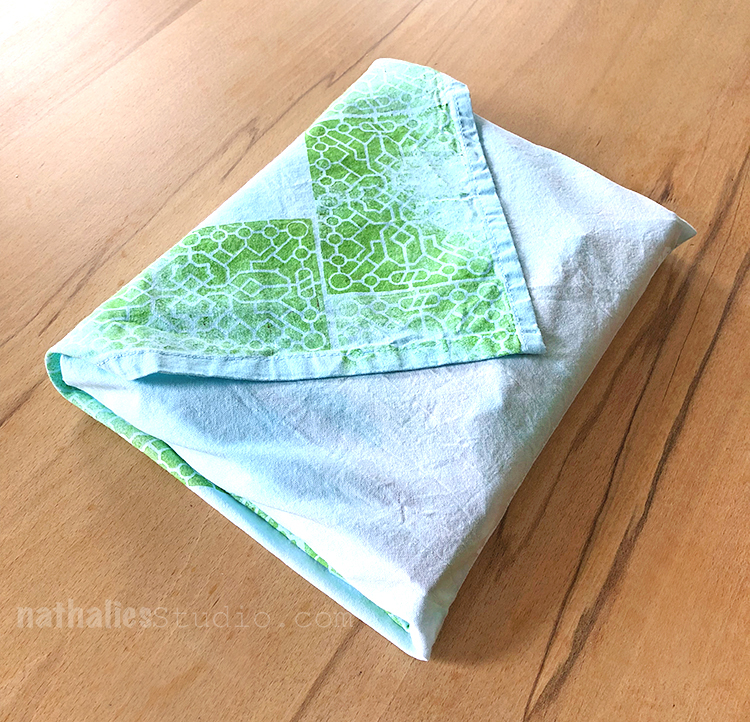 I love that these cloth can be used in so many ways by the recipients. Either reused for gifts yet again or as kitchen towels, or depending on the fabric as shawls etc. So many options and a great way to give a beautifully wrapped gift. I hope you liked our playdate and give Furoshiki a try.
Here are some of the supplies Kim and I used for this Furoshiki play date: