Let me introduce you to my newest little helper…my Heel Porsche :)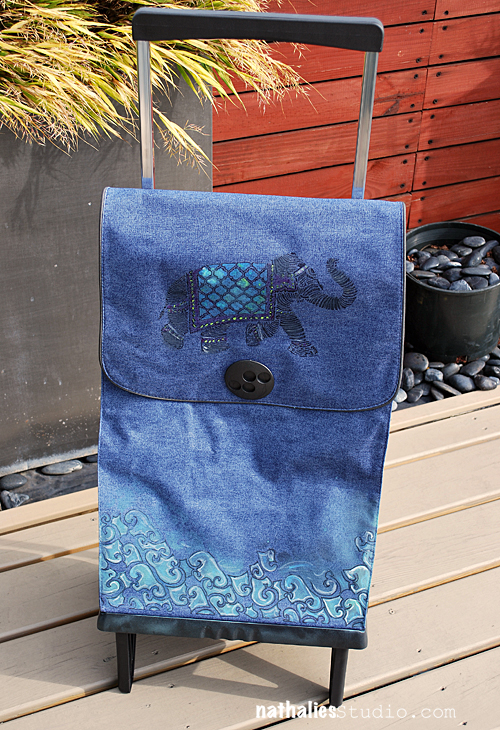 That is actually the nickname of those shopping bags literally translated from German. I love my new Heel Porsche. We don't own a car and the next bigger supermarket is a couple blocks away- close enough to walk but for bigger shopping trips long enough to make my arms feel miserable carrying stuff. I did a lot of research on these rolling shopping bags and finally I fell in love with this Rolser Bag because it folds easily and you can carry it on your shoulder and it also unfolds like a charm. It comes in all kinds of patterns and colors but I chose it so that I could add my own little twist to it.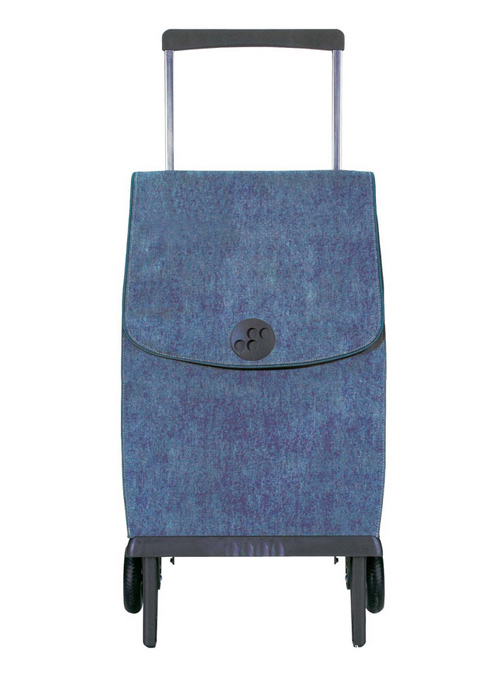 I used Liquitex Professional Markers and Liquitex Professional Spraypaints with my Arabesque and Elephant March Stencil on the flap and on the bottom. Here you see it folded together.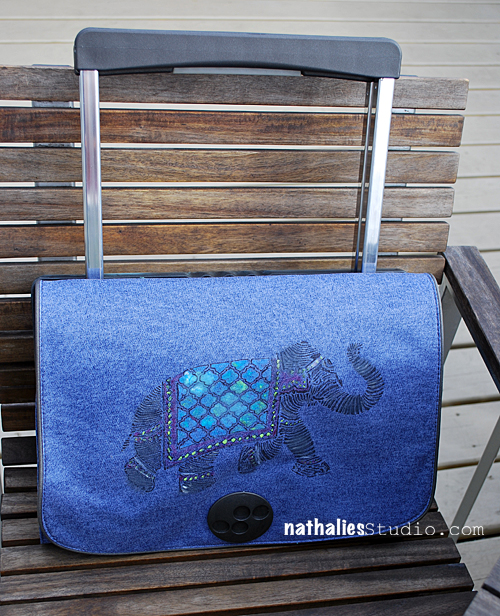 and from the other side- which is the bottom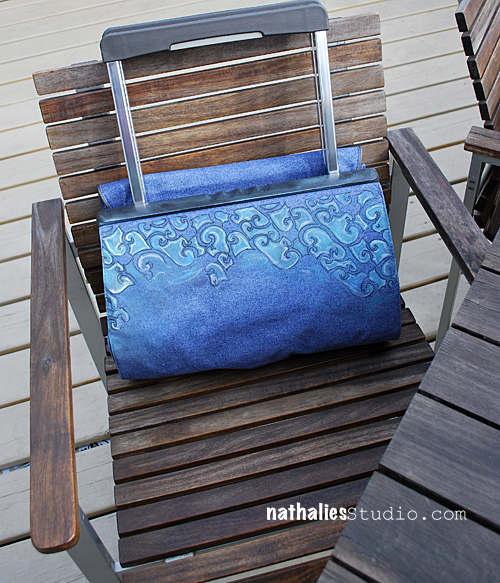 It was such a fun and quick project and it also works like perfect – 6 big bottles of Water, a Gallon of Milk, 2 Gallons of Orange juice, and a lot of other stuff…and I had no problem rolling this thing back home on uneven pavement.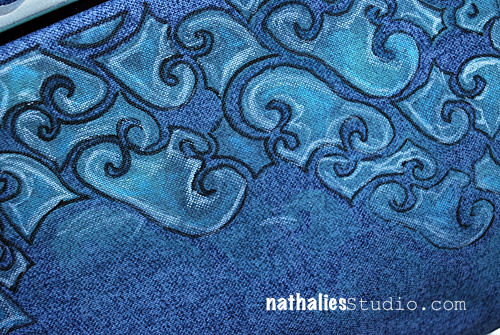 In Germany a Heel Porsche is really uncool- but hey…I think even in Germany that one would work – and actually …I guess with 40 I am kind of over that being uncool-problem anyway ;)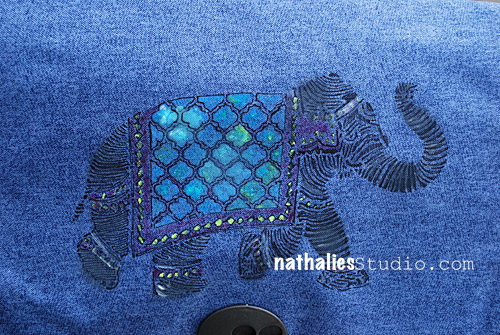 What image would you put on a Heel Porsche?
Have a wonderful day!
Huge hugs
nat