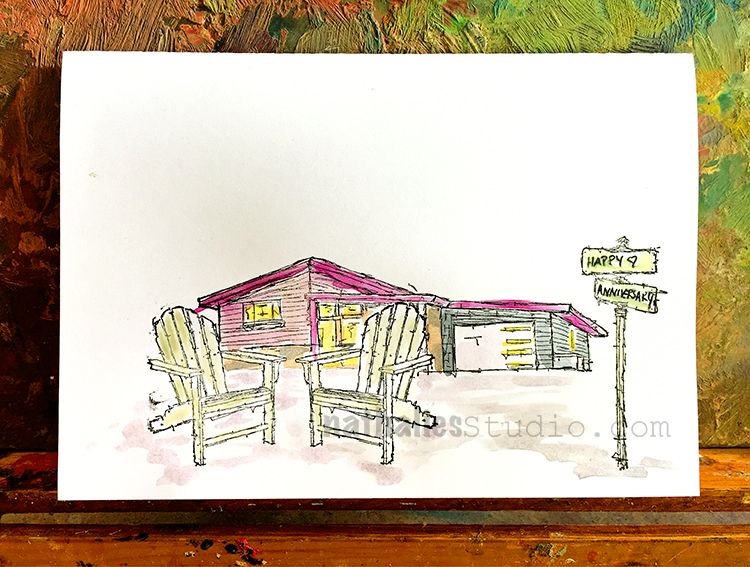 A wonderful friend of mine lives in a mid century house and she and her husband were celebrating their anniversary and I thought I would send them a handmade card using my new My Home is my Castle and  Stroll Around The Block Stamps.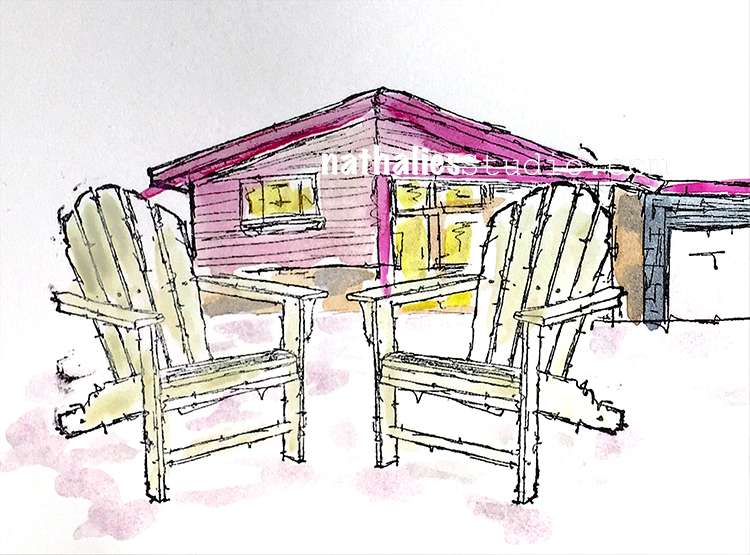 I stamped the Adirondack Chairs first, then masked them off and stamped with my Mid-Century Stamp on top of a blank card. I added the Street Sign and wrote "Happy Anniversary" into the two blank street plates.  I then colored everything with watercolors. I think my friend liked the card very much.
Here are the supplies I used to create the card: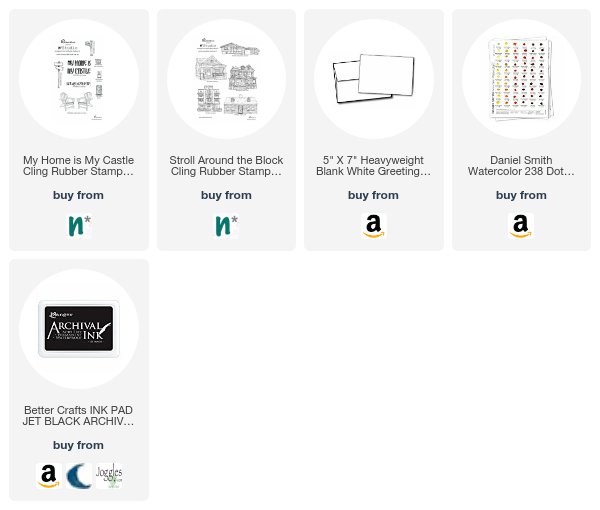 Wishing you a wonderful day!