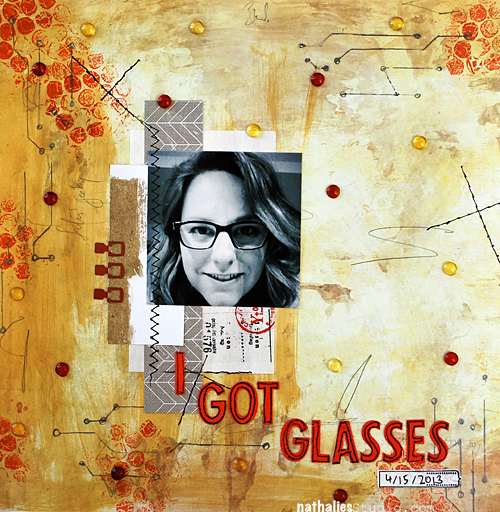 This layout was published last month in the Paperhaus Magazine and I had loads of fun doing it. The picture shows me with my new glasses…I guess my eyes are getting older- snigger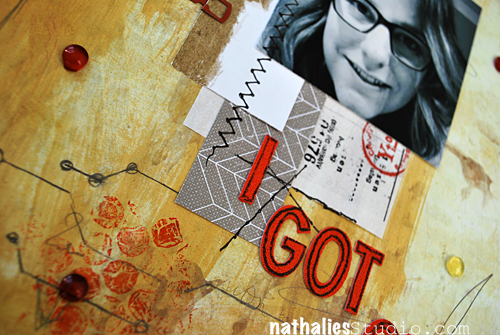 I painted the background with Luminarte Silks and also stamped with bubble wrap after applying some of the Luminarte Silk on top- love the effect.  I also used my Circuit Stencil and a pencil and just traced through the stencil -I love the effect.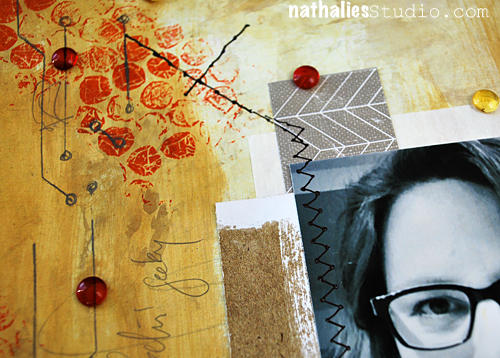 The faux sewing I did with the Sew Easy Tool- which I love a lot- but always forget that I have it. You basically trace the stitching down and then I use a black journaling pen and just trace along- looks pretty real and makes it easy for some small stitching areas ;)
Here is all that I used
Do you have glasses? I actually like mine- although it took me a long time getting used to them and I still get a bit dizzy when the light changes.