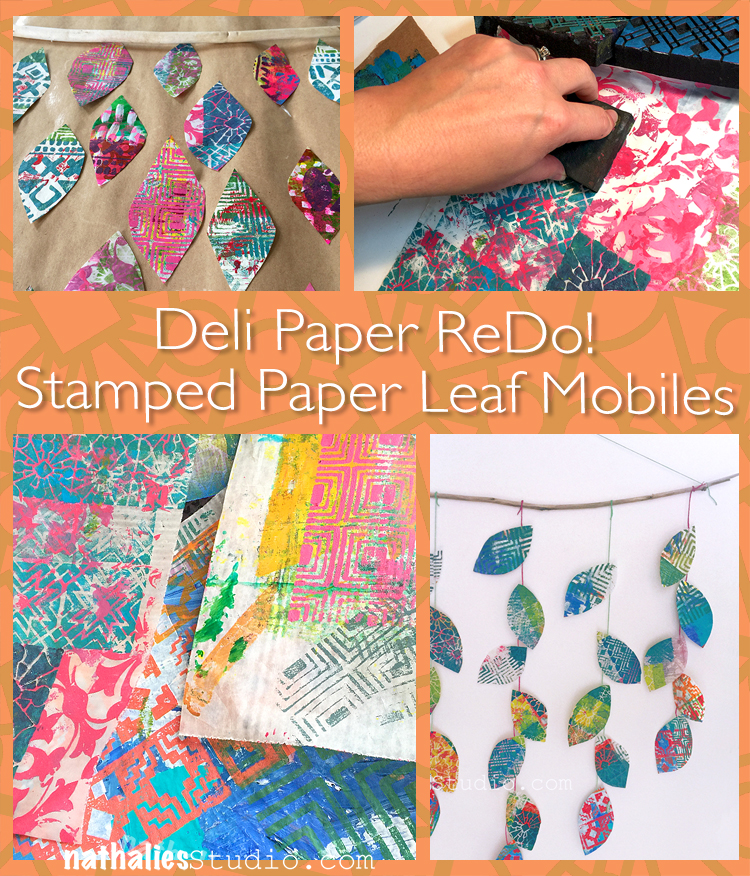 A couple weeks ago Kim and I had yet another play date and we decided to use up some of left over painted deli paper and make stamped paper leaf mobiles.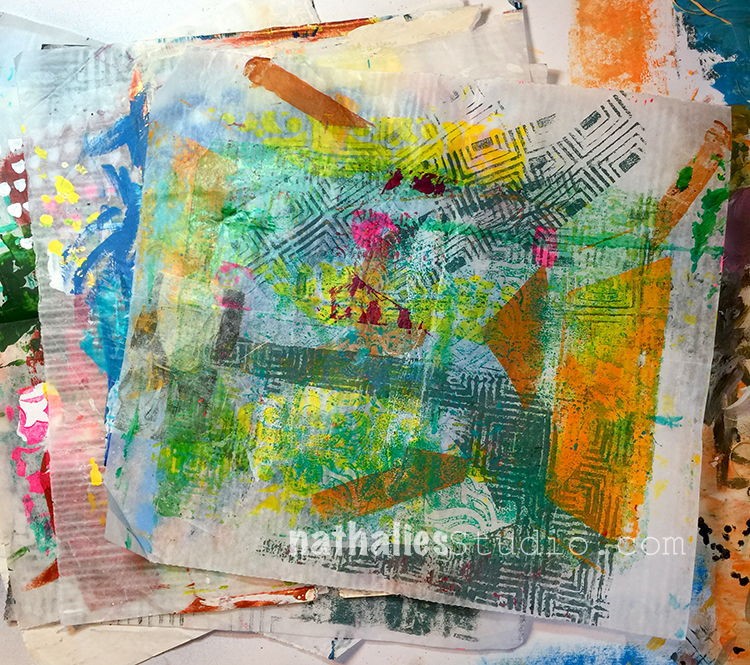 Often when creating I clean off left over paint or inked stamps on top of deli paper and those were the perfect pieces to enhance further by stamping with my foam stamps.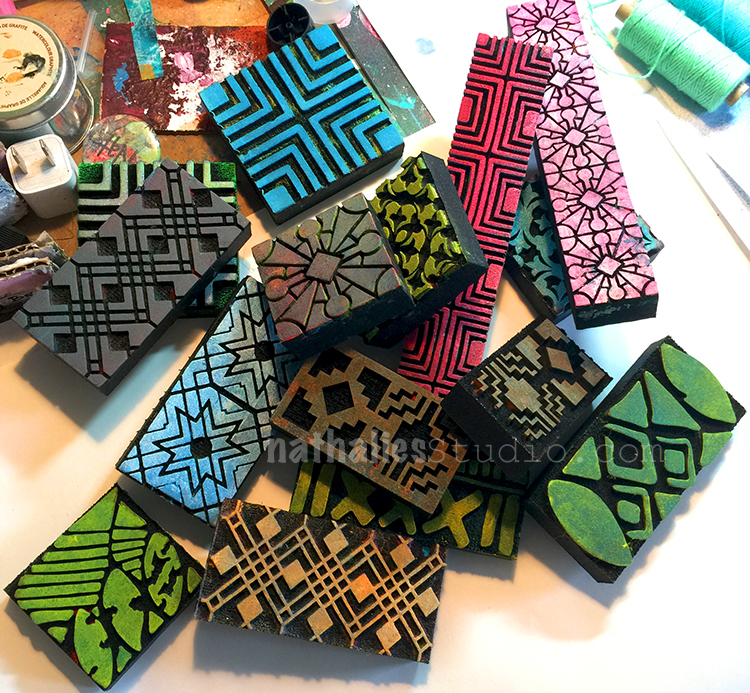 we grabbed all my Art Foamies Mini Foam Stamps and the border Foam Stamps.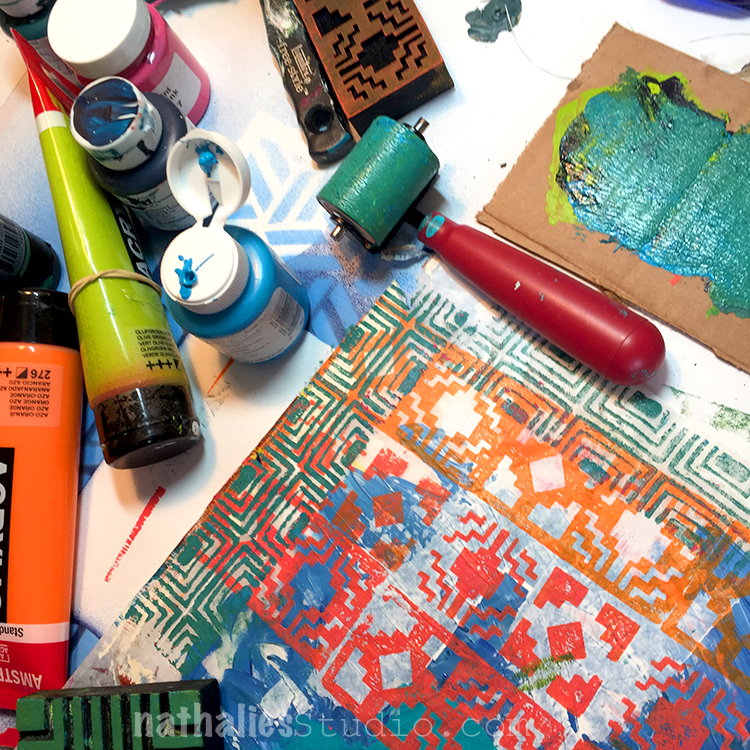 and stamped with them with acrylic paint on top of the deli paper.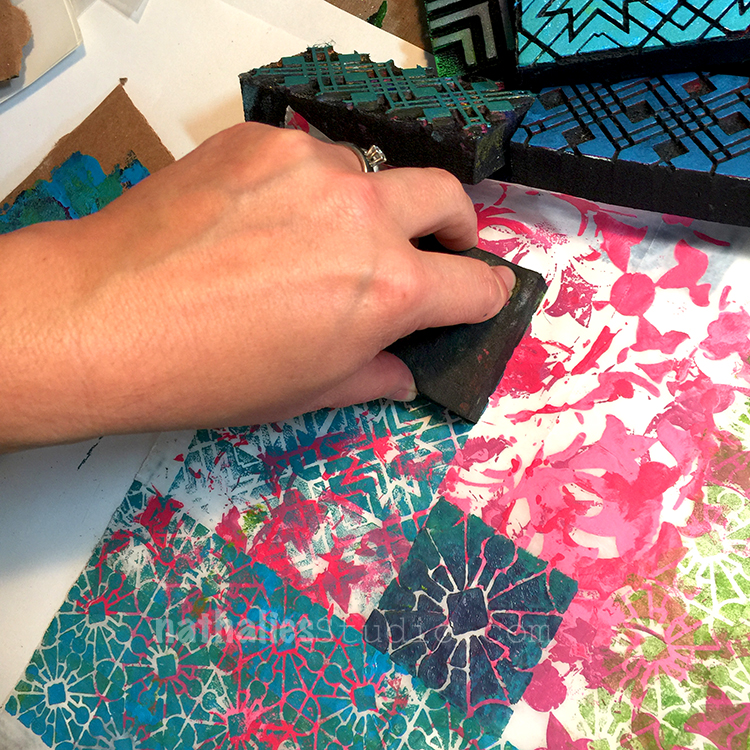 Kim had found some really beautiful drift wood branches at the beach and also gathered some thread, matte gel, scissors and tape.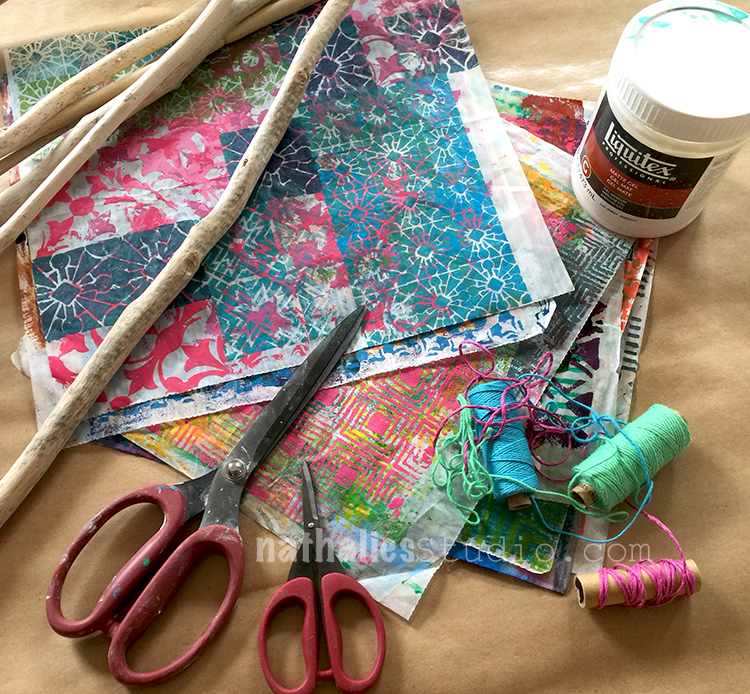 We freehand cut out leaves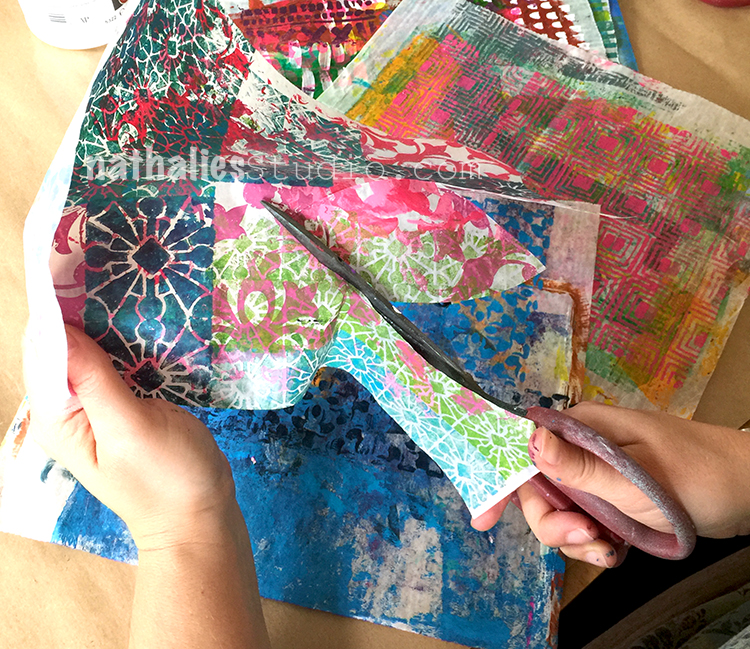 We sorted them a bit by color and pattern to see which ones would look best together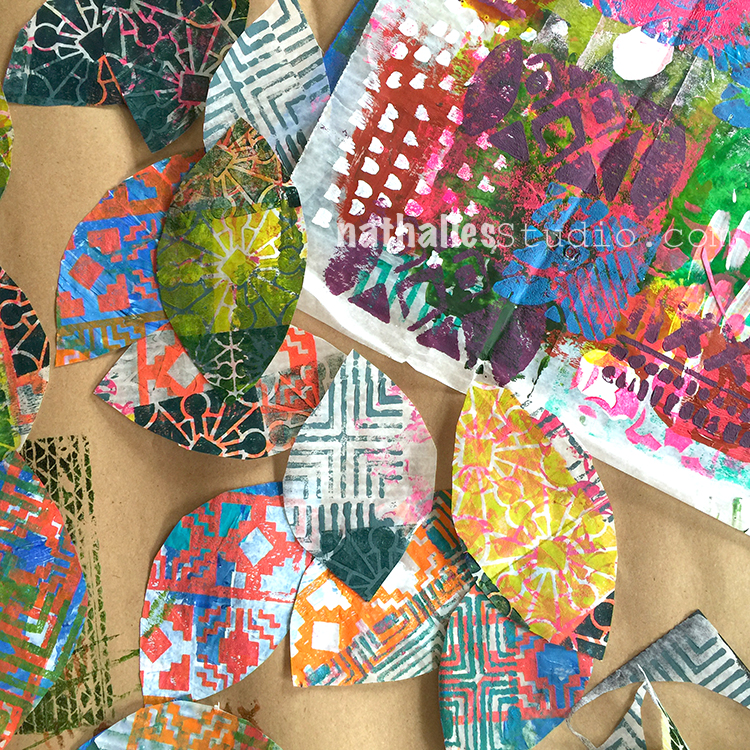 And then arranged them loosely to see how they would best look like when hanged.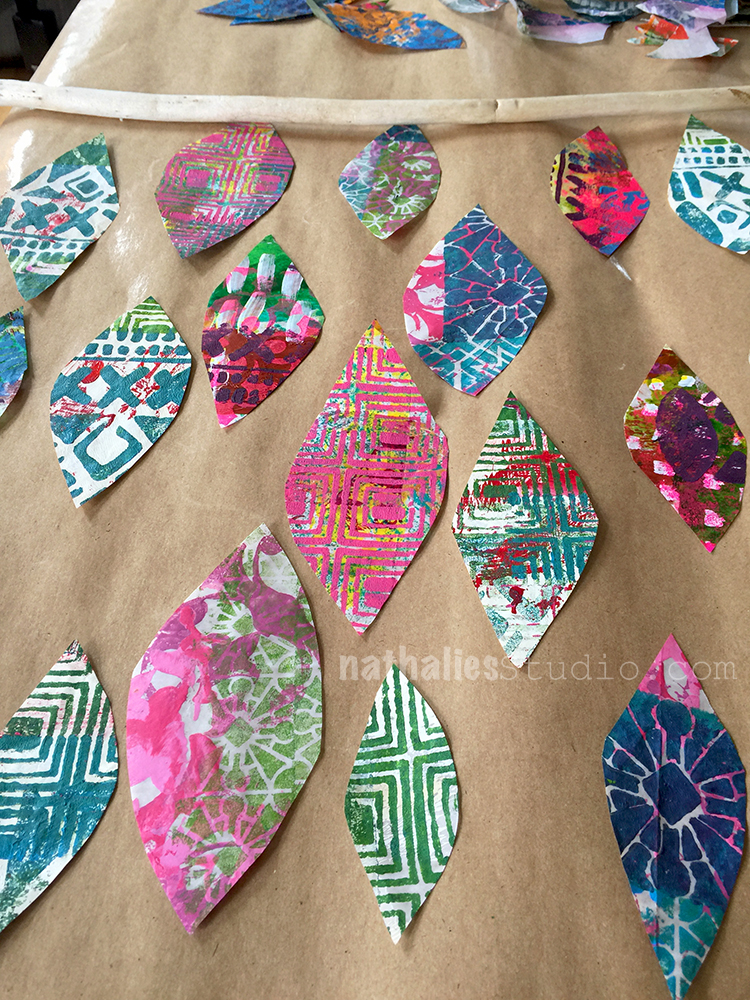 We added string to the branches making loose knots and then added the leaves with tape to the strings.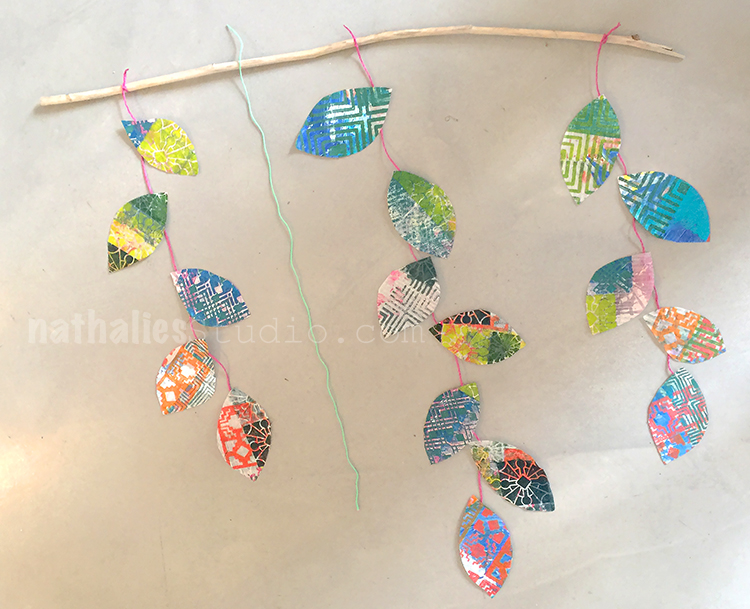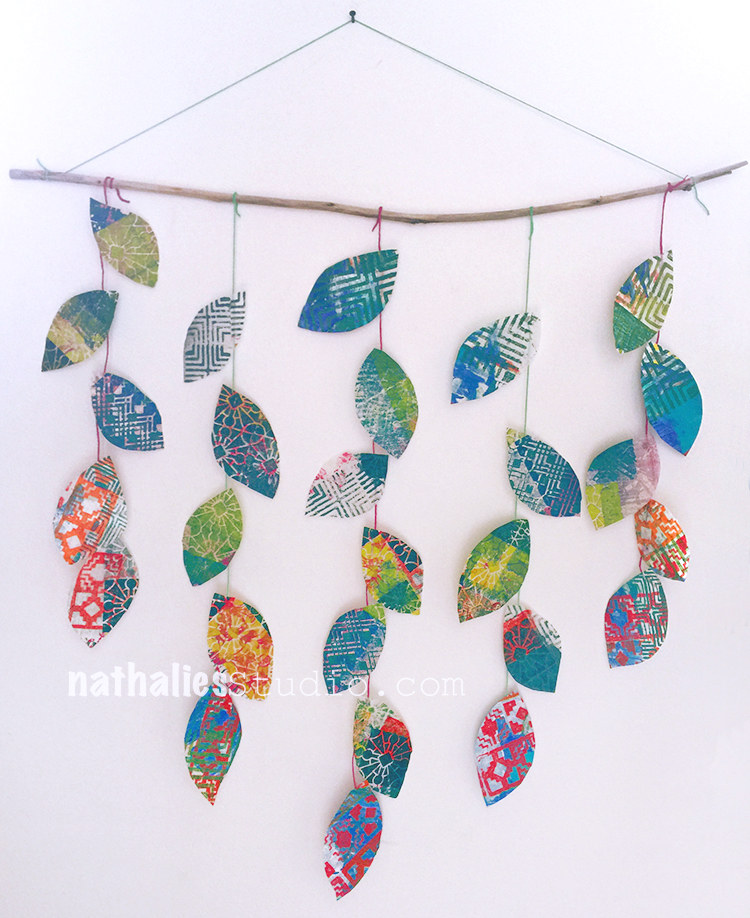 Once we were happy with the result we secured the strings with gel medium to be held in place and hung up the mobiles.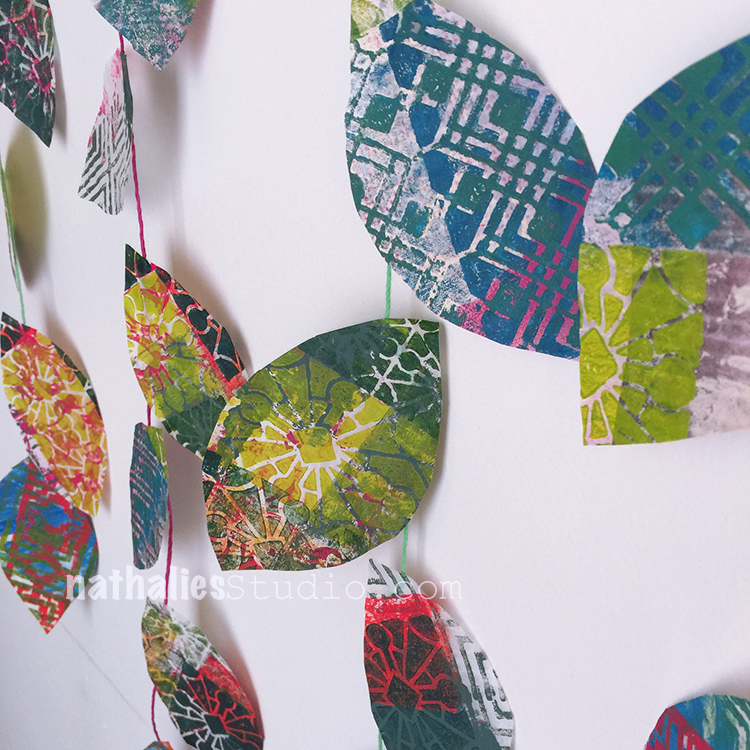 Love the little colorful home decor as a transition piece from summer to fall decor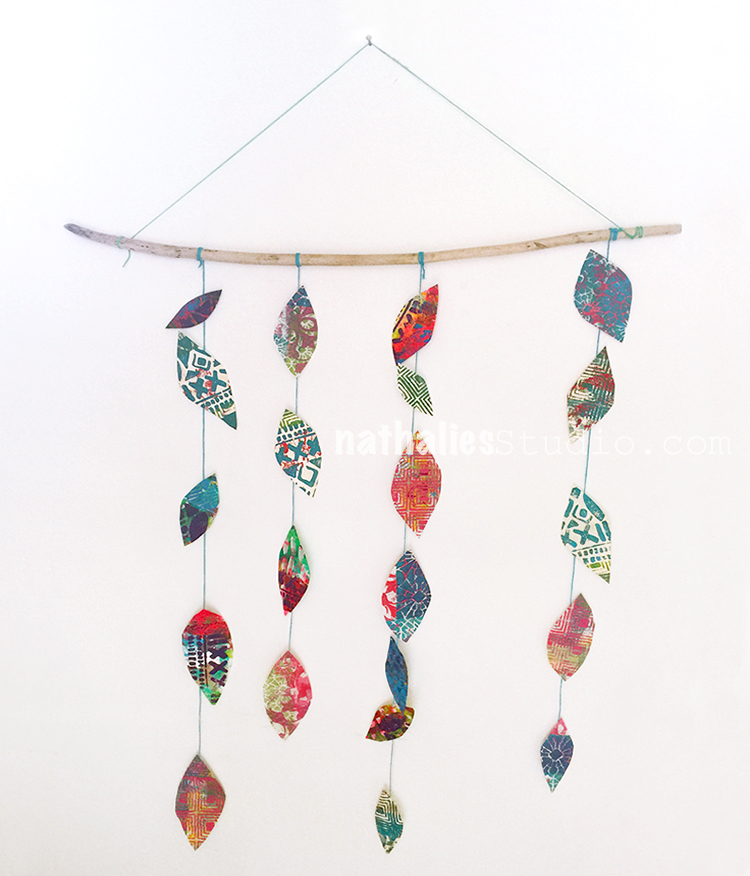 It was a fun and super easy project.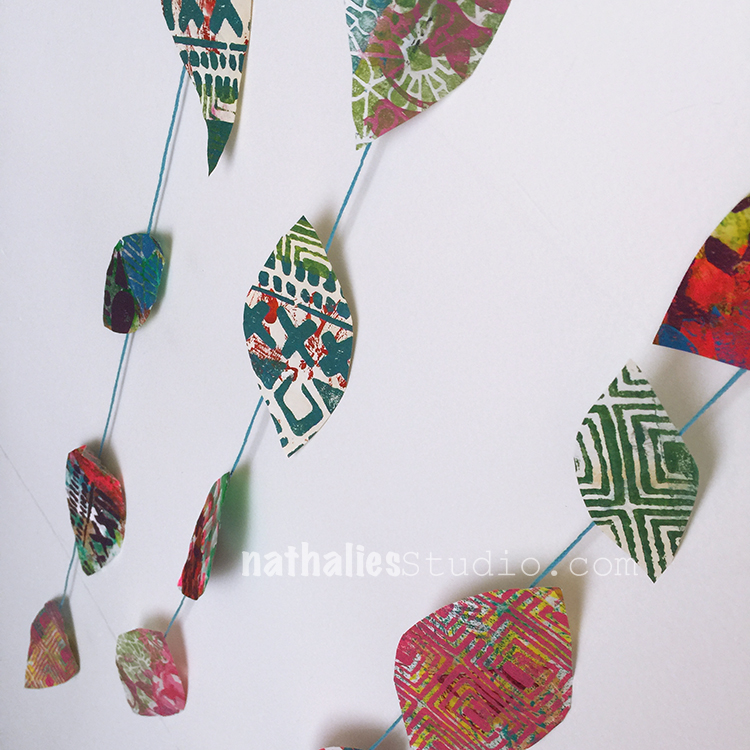 A great way to use some left over deli paper and also to do with kids.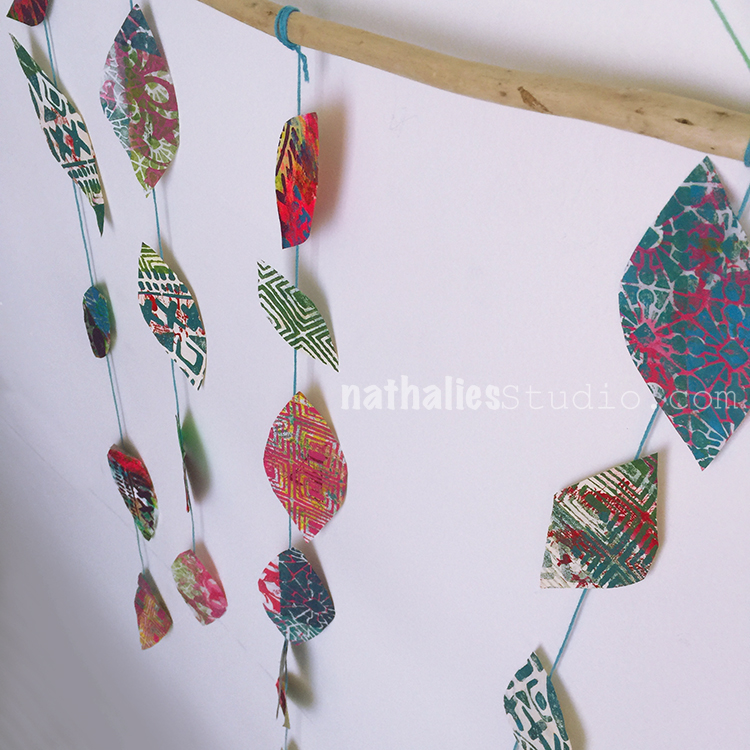 Hope you enjoyed our little play date as much as we did. Here are some of the supplies we used.