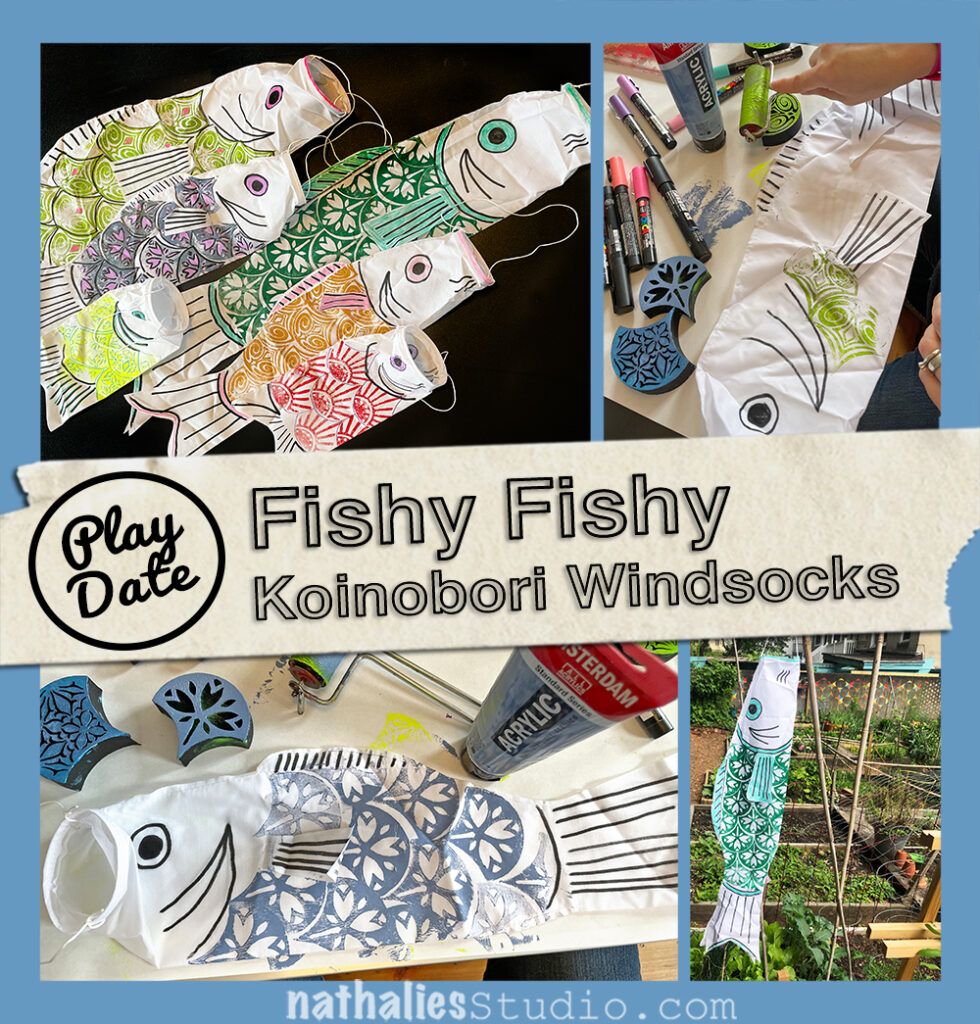 After many months of keeping these fish windsocks in my closet, Kim and I finally got together last week for a playdate. Koinobori are a Japanese tradition – windsocks that are usually flown around the celebration of Children's Day (read more about this tradition here). We love the shape of these and the possibilities for personalizing them and wanted to put our spin (and stamps LOL) on these festive fliers.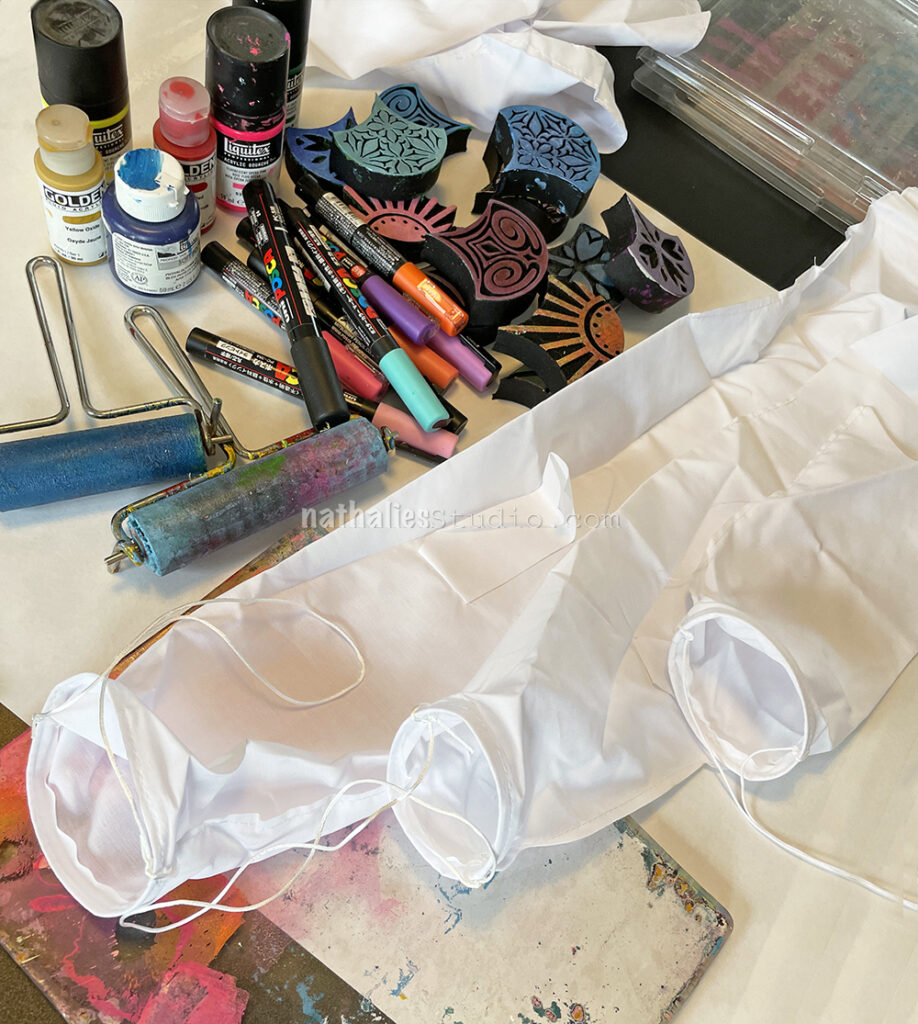 The supplies were easy to gather together: my fan shaped foam stamps (perfect for fish scales!!!), the Koinobori windsocks (link below for those), acrylic paint / acrylic gouache, Posca markers, a brayer, and gelli plate. There are traditional Koinobori colors to symbolize different members of your family, but we decided to go with some of our favorite colors.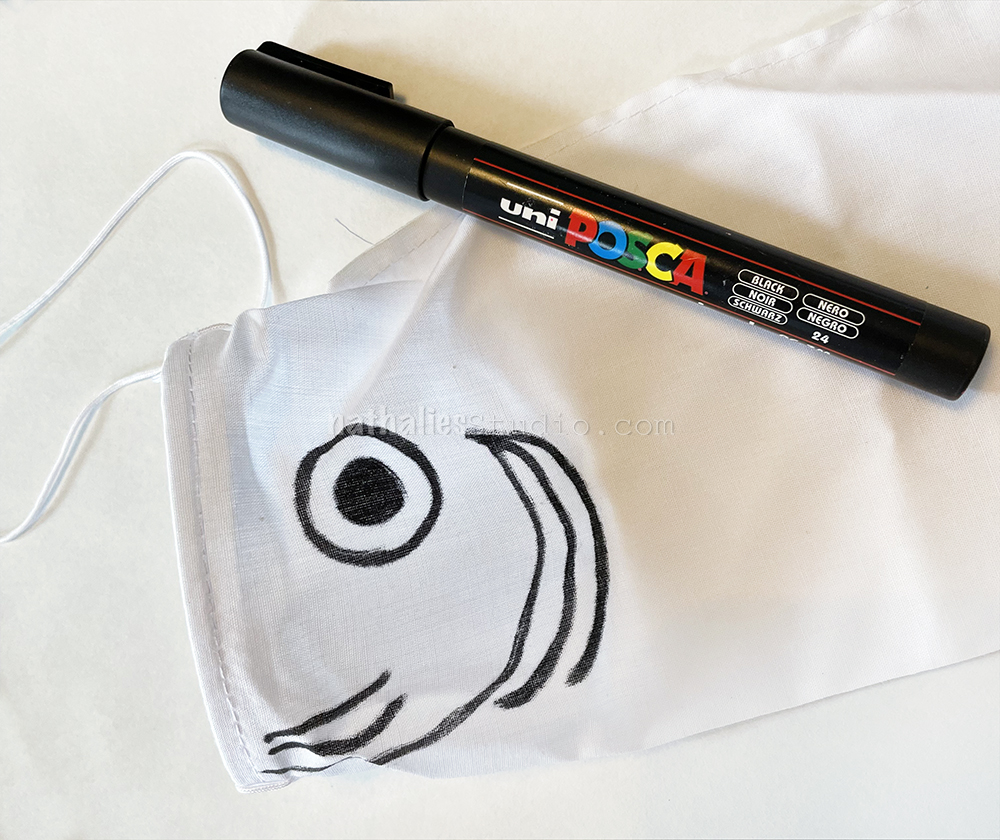 We looked at lots of examples online and started with some of the details, using a black posca marker. Eyes, gills, whiskers (these are actually carp, so they have some whiskers)…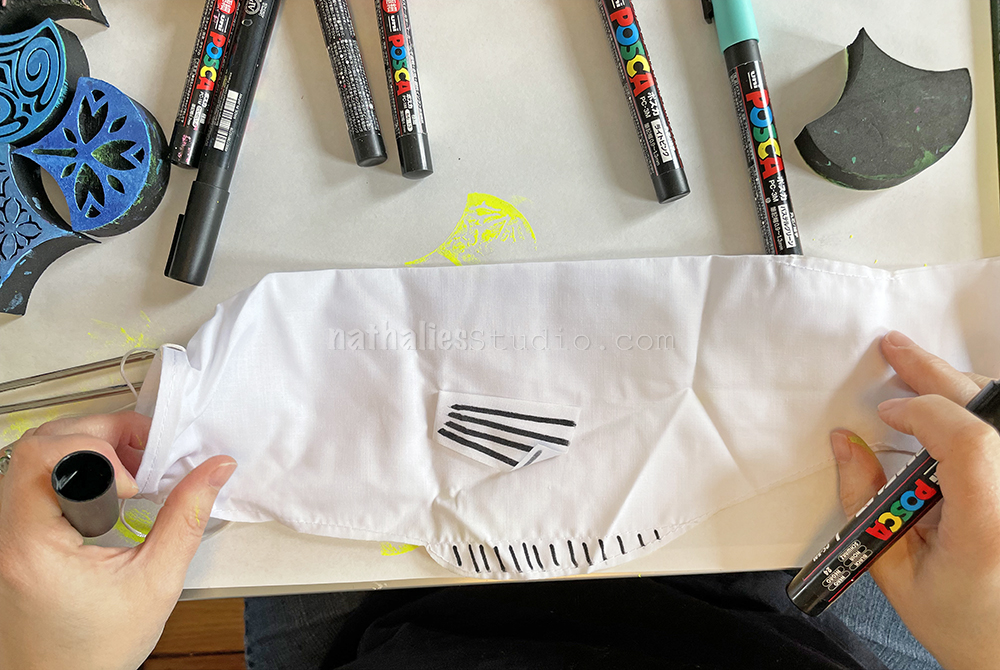 …and also the fins. Each set of windsocks came with 3 different sized fish and the larger two have more detail, shape, and fins. We found that the larger bullet nib Poscas worked best on the fabric.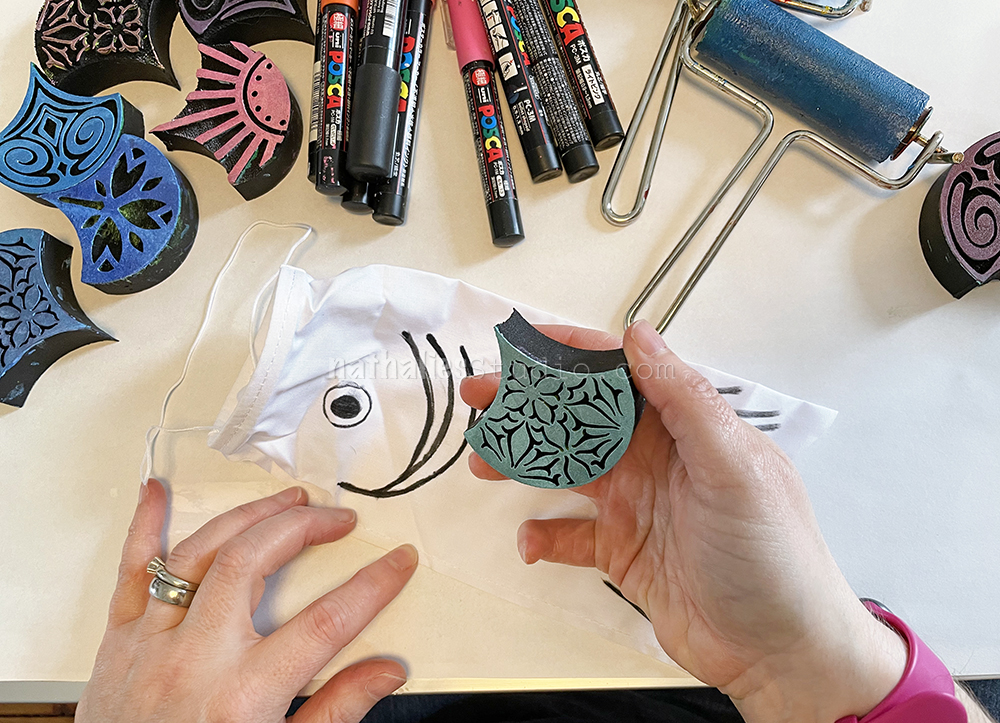 For the smallest fish, my Mini Fan foam stamp set was the way to go – a perfect size and shape to create "scales".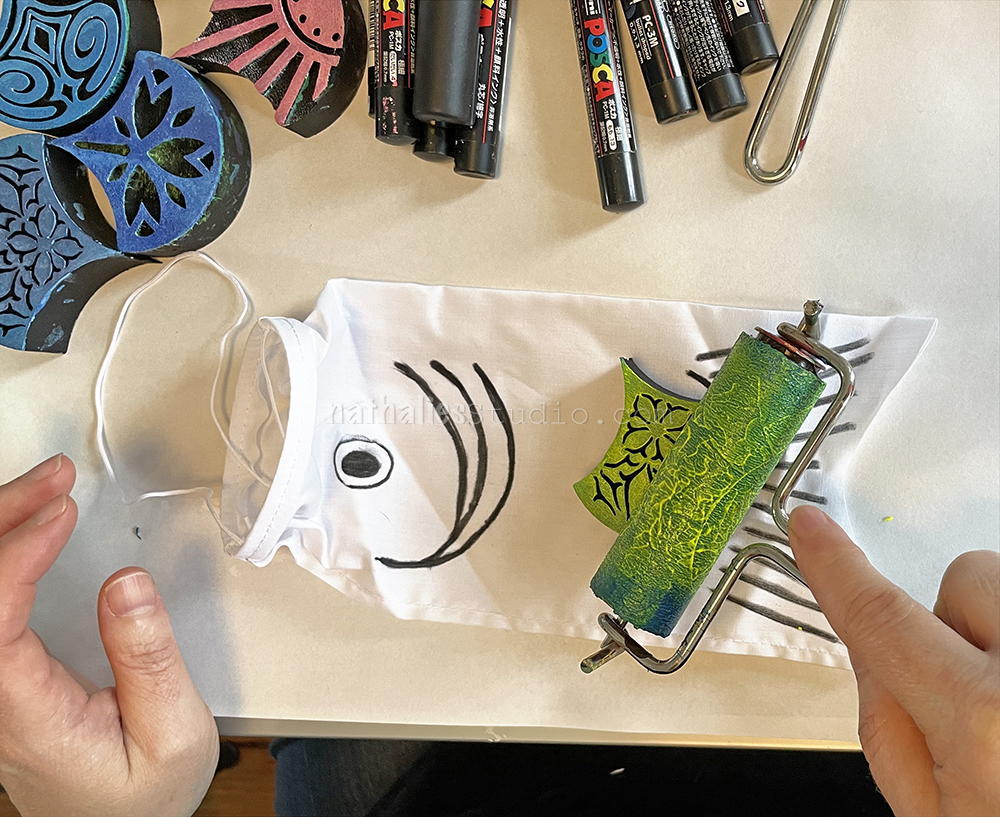 We rolled paint out on a Gelli plate and then either brayered it on the stamps or used the Gelli plate like a stamp pad.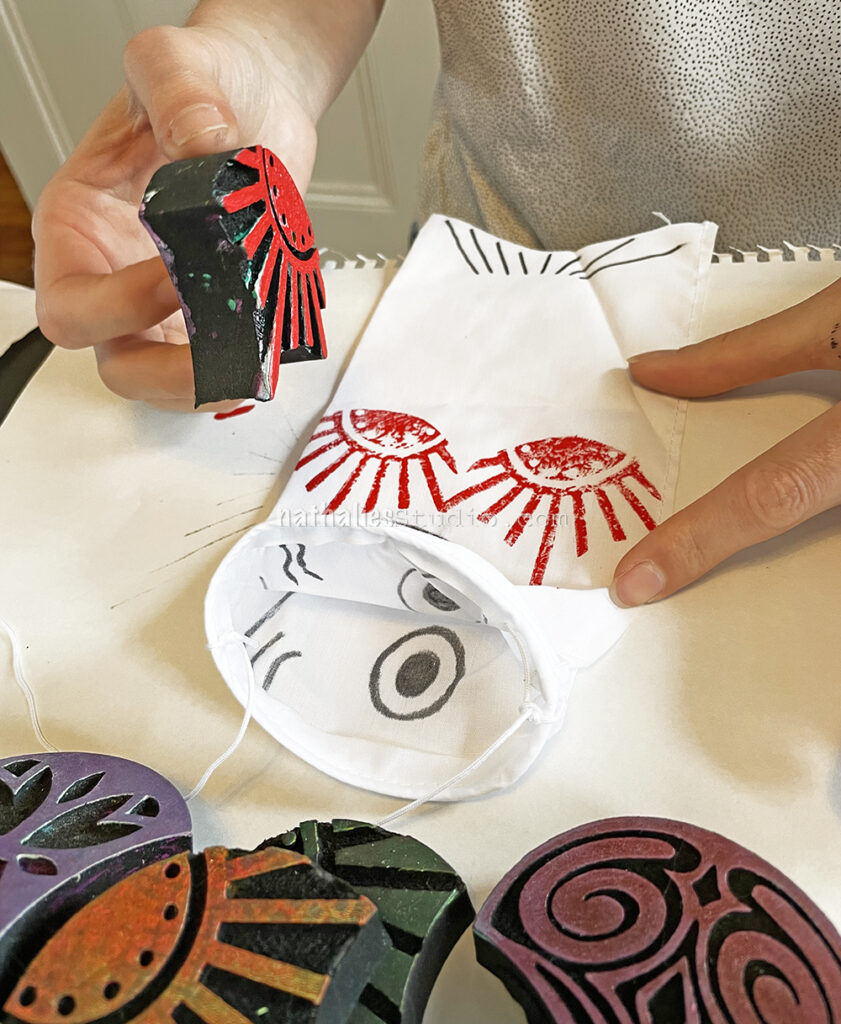 Then just stamp on the fish. We found that the fabric was sturdy enough that it didn't bleed through.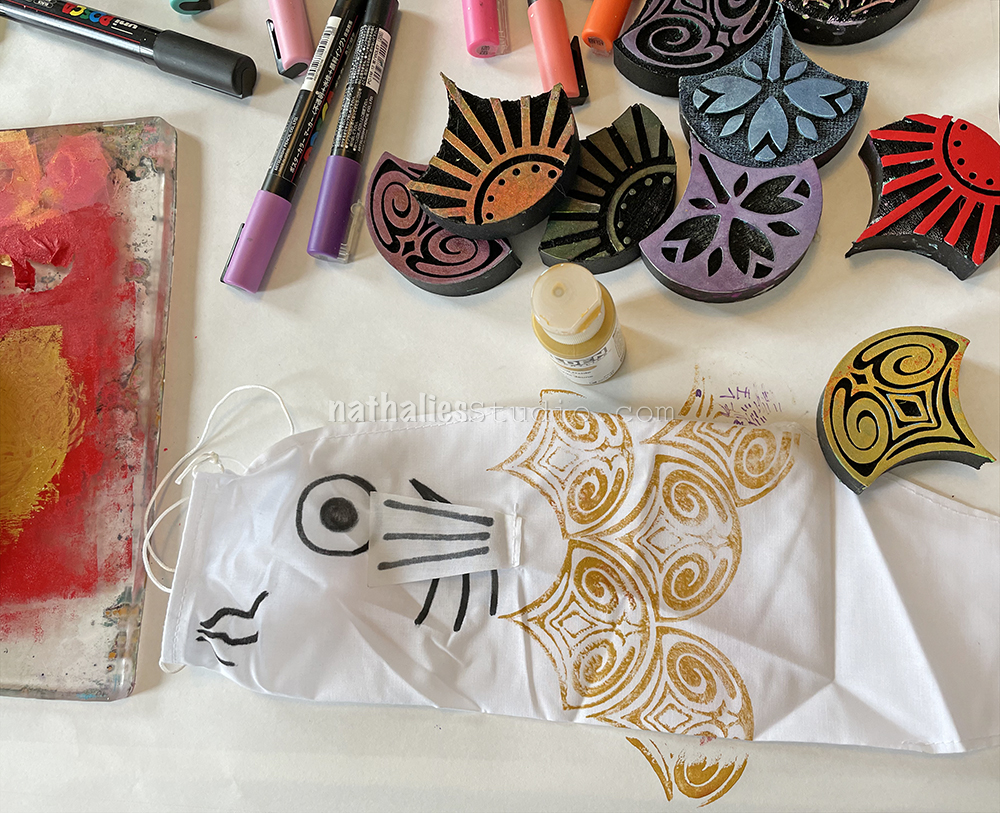 Just keep going with the pattern. This is the medium sized fish, so my larger fan stamps like the Fairview Fan set made quick work of the pattern.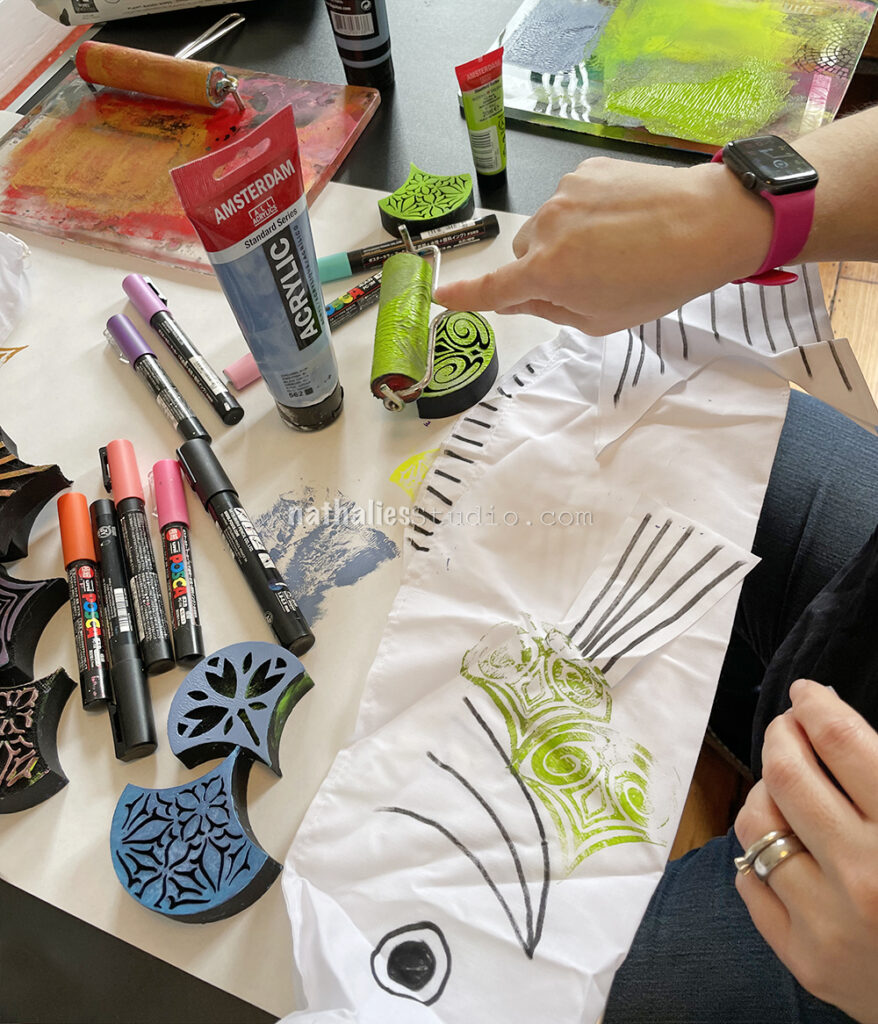 On the larger fish you have to work around the fins but you can decide how fussy you'd like to be.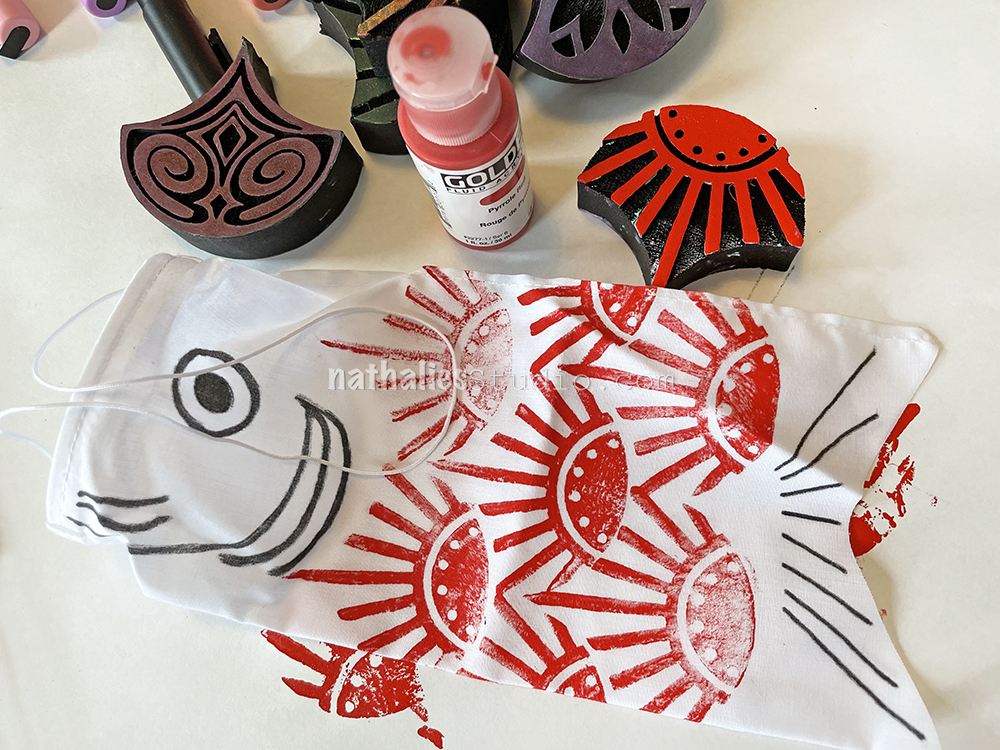 Here's a little guy all stamped with one of the Mini Fans.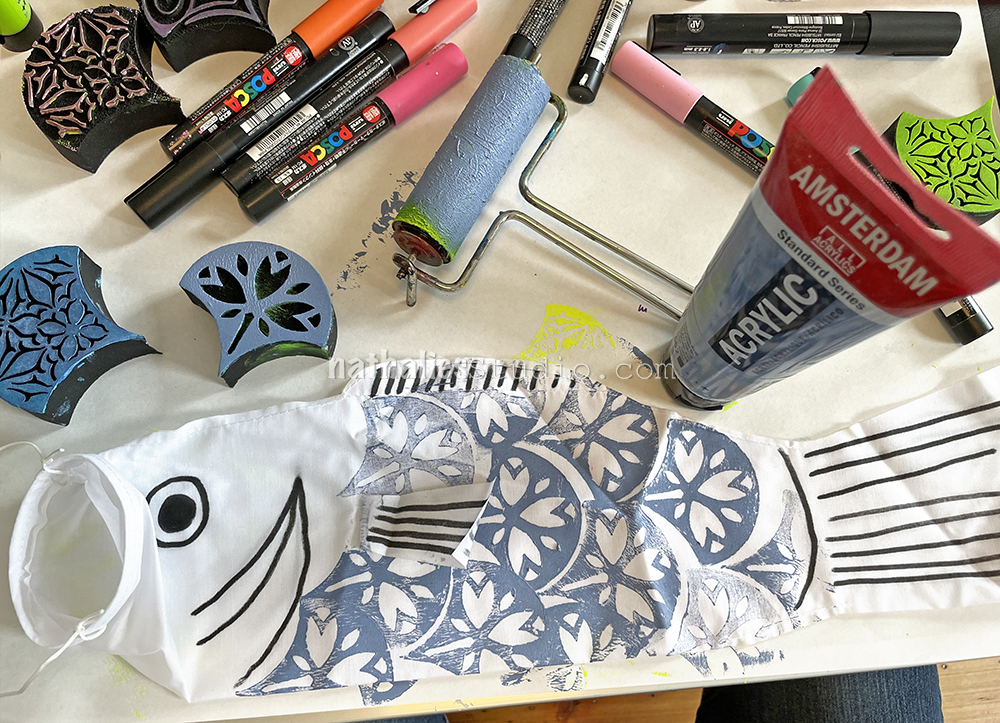 And here's the medium fish – it comes together pretty fast with the foam stamps!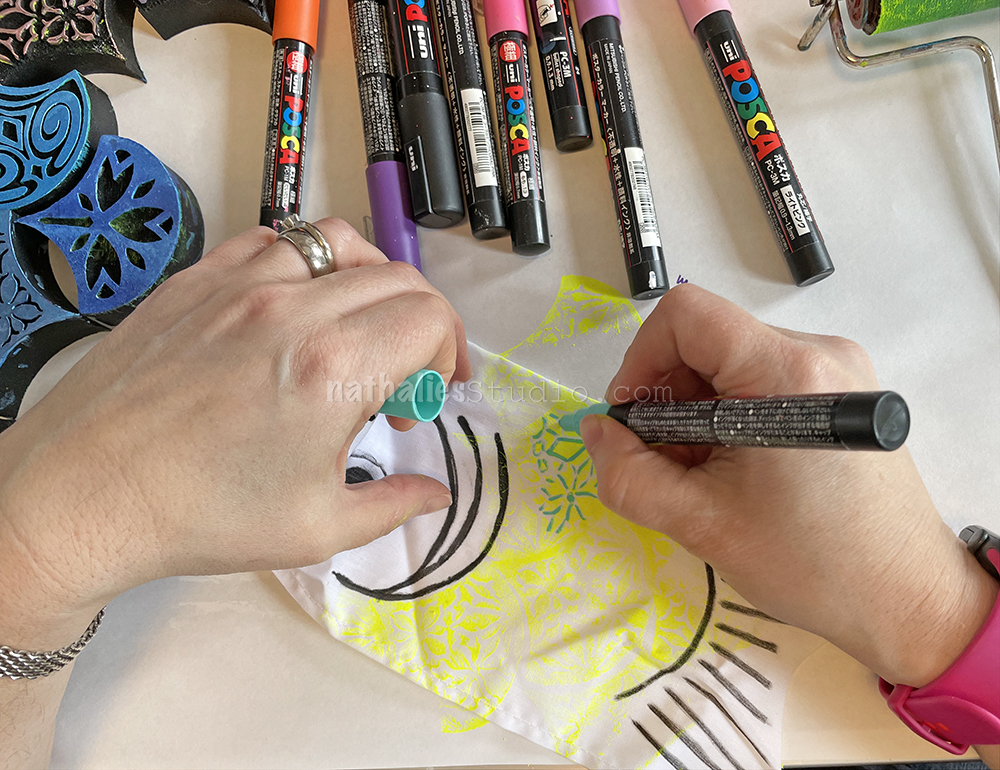 You can add other colors with Posca markers – trace the stamp shapes to highlight the pattern or to add more detail to the fish.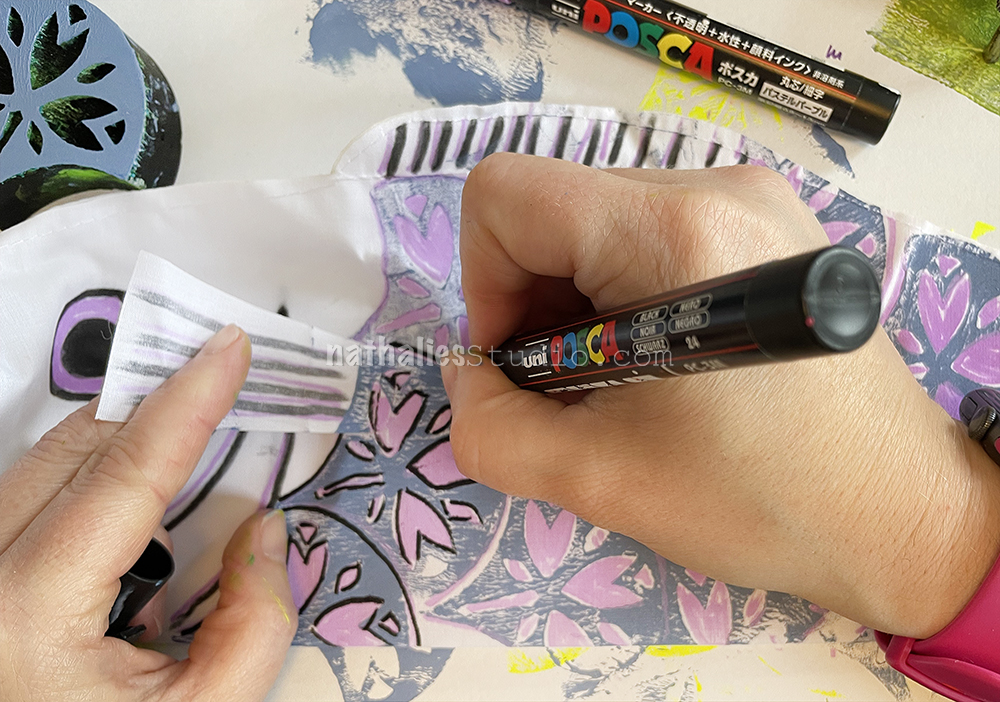 You can also trace the fan shapes to emphasize those scales.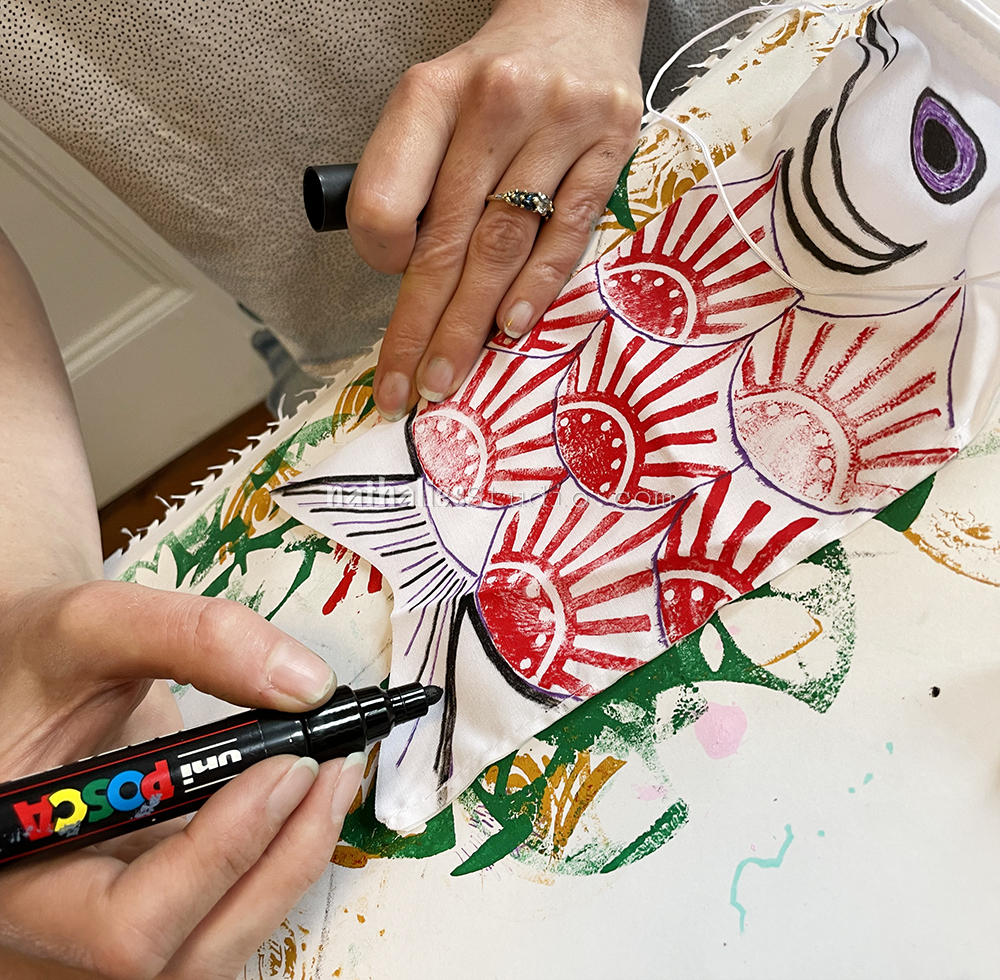 The smallest fish has such little detail that you kinda have to fake it with fins and such. We also definitely used the small ones to test out what we liked best in terms of design.
And in the end, we created a beautiful school of fish!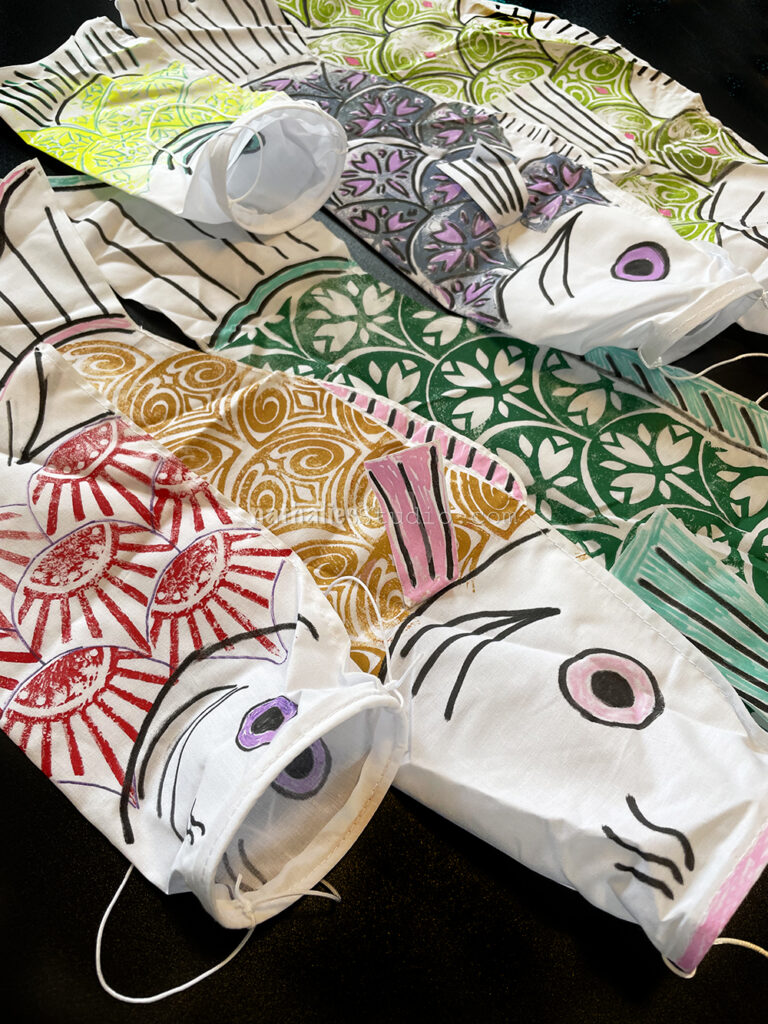 Each one an individual and full of personality :)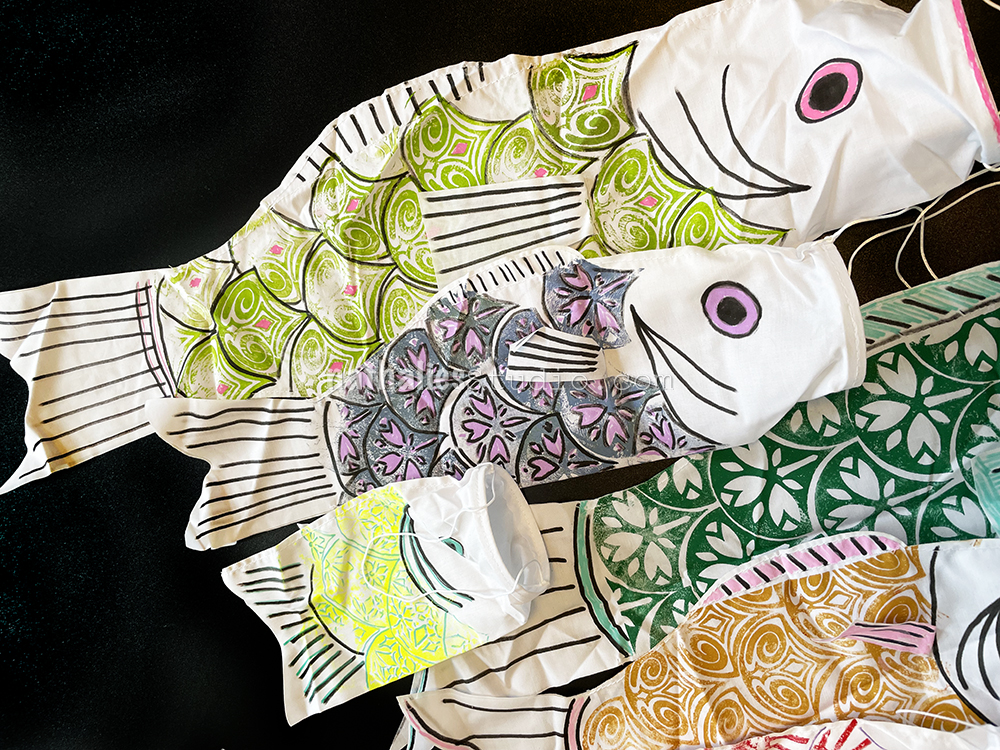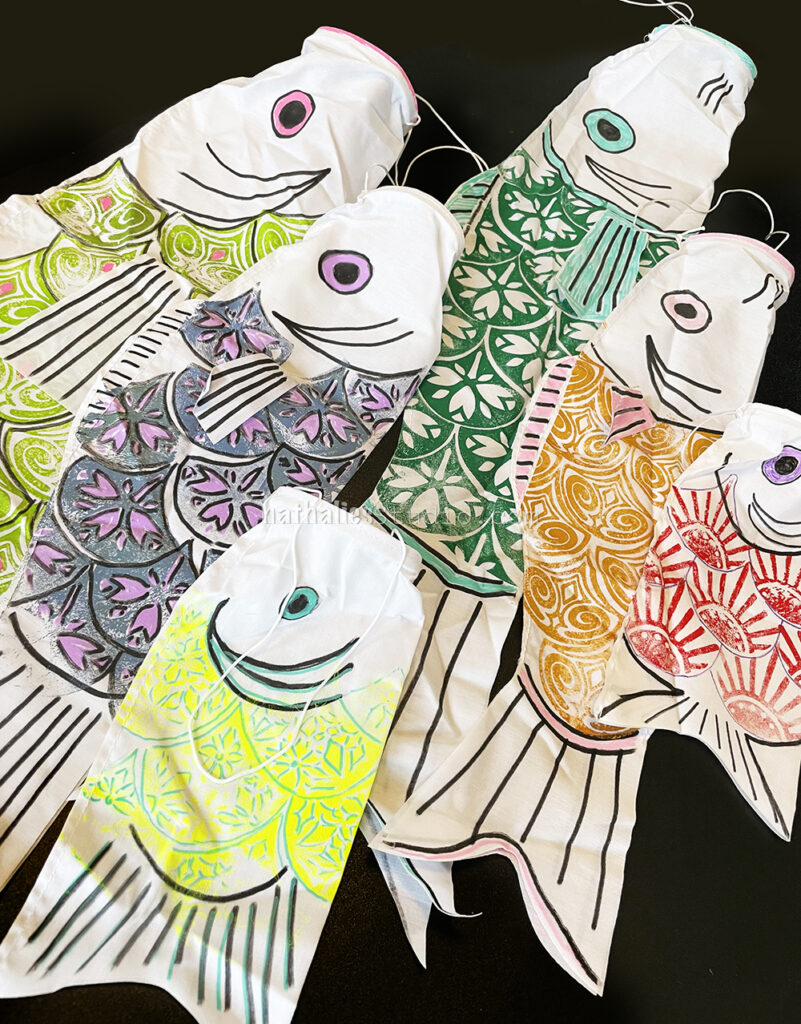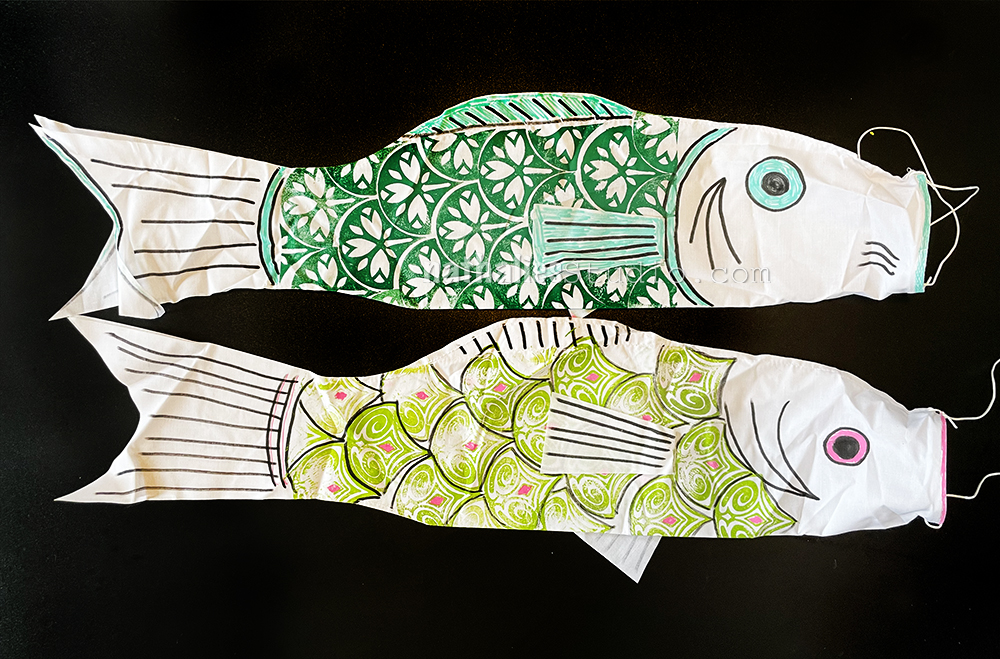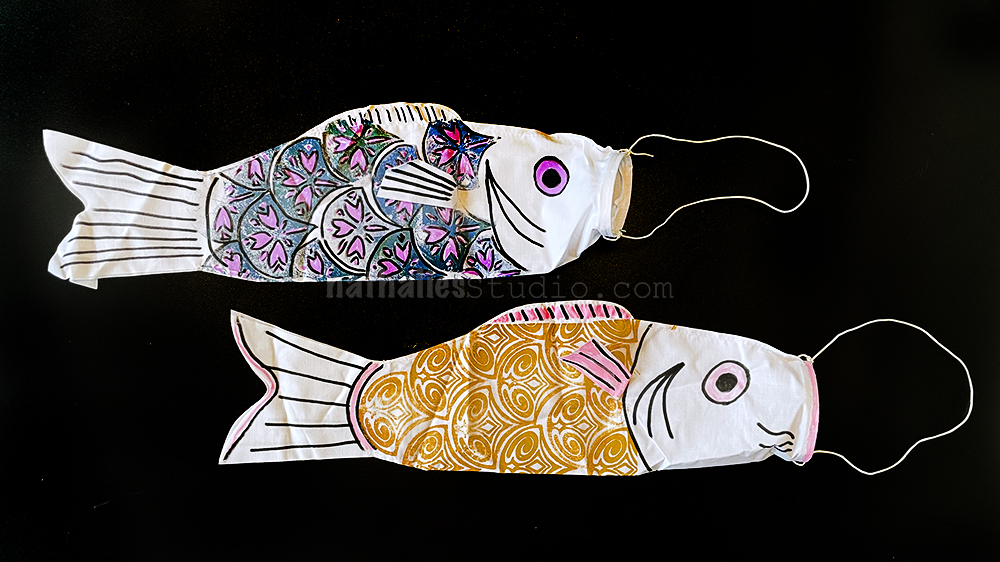 When they're all ready, it's time to let these windsocks fly!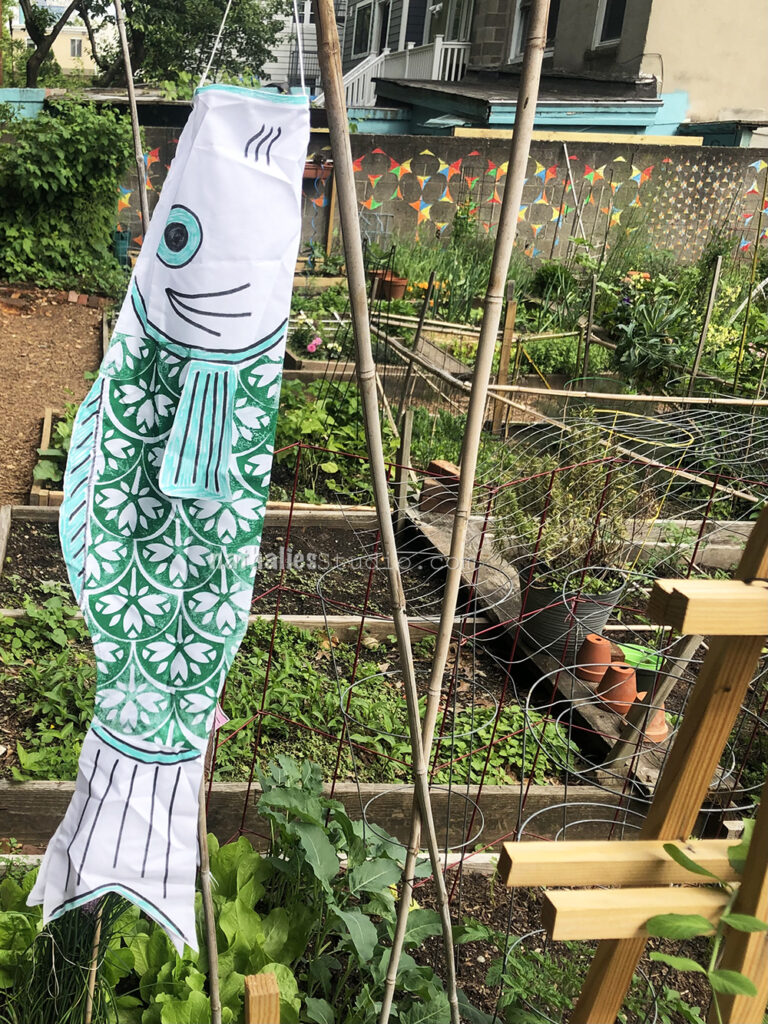 On a windy day this guy will be "swimming" through a local community garden :)
Hope you give this project a try. Here are some of the supplies we used: