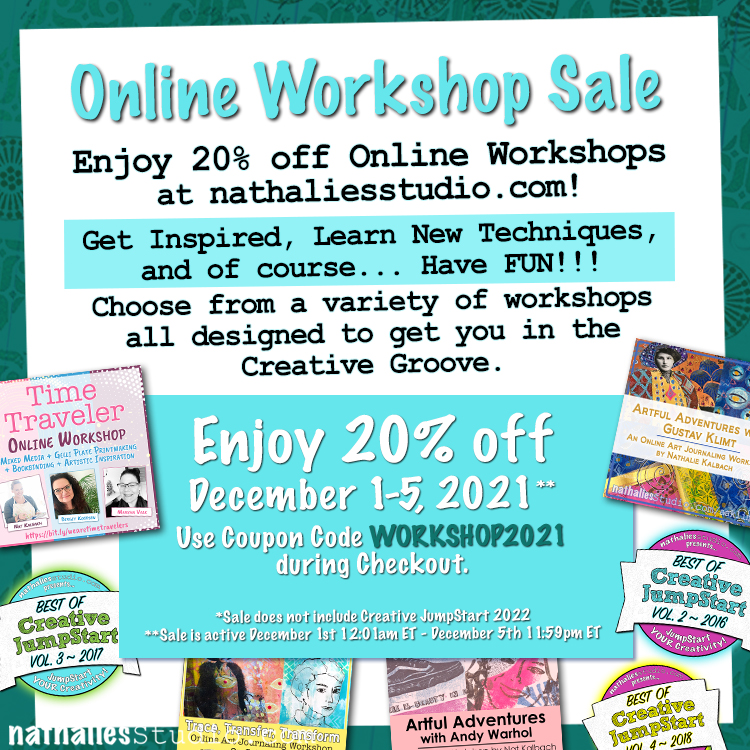 It's the most wonderful time of the year, so I'm running a Workshop Sale from December 1st through 5th at 11:59pm ET you can save 20% off my online workshops. This sale excludes Creative JumpStart 2022 but wait, that is still on sale so you don't have to miss out on that either ;)
How can you take advantage of the Workshop Sale? Just use the code WORKSHOP2021 when you check out and save 20% off online workshops. Take a look at the variety of workshops I offer here on my website.
There are many to choose from like…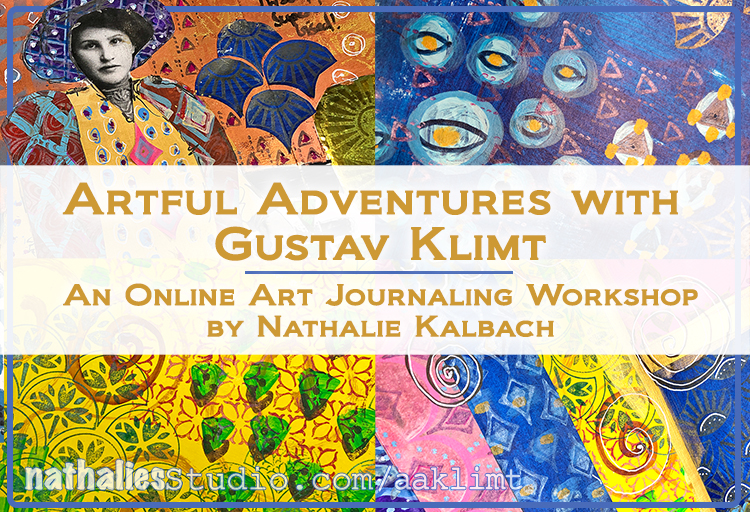 Artful Adventures with Gustav Klimt will help you achieve Klimt-style glamour and beauty in your art journal and beyond. Learn the art of creating patterns and metallic elements, and discover ways to pull everything together in a successful artwork. Check out the workshop HERE.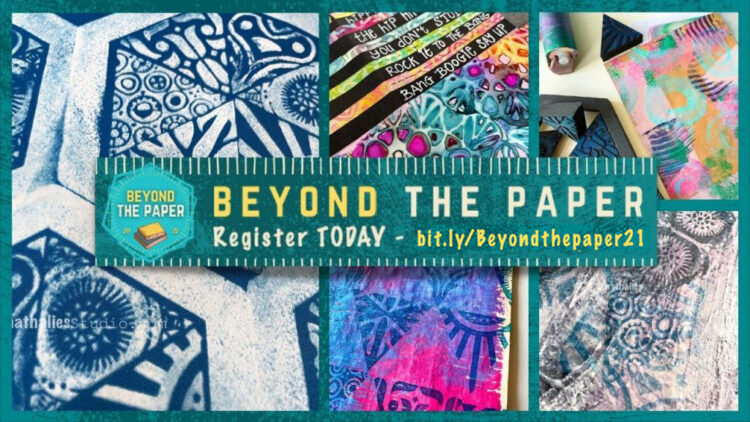 Beyond the Paper is a workshop that I co-teach with Birgit Koopsen and Marsha Valk that will take your mixed media creations to new and unexpected surfaces! You'll enjoy a mix of our unique teaching and artistic styles and will come away with skills and ideas to help you push your craft and understanding of materials too. Sign up HERE.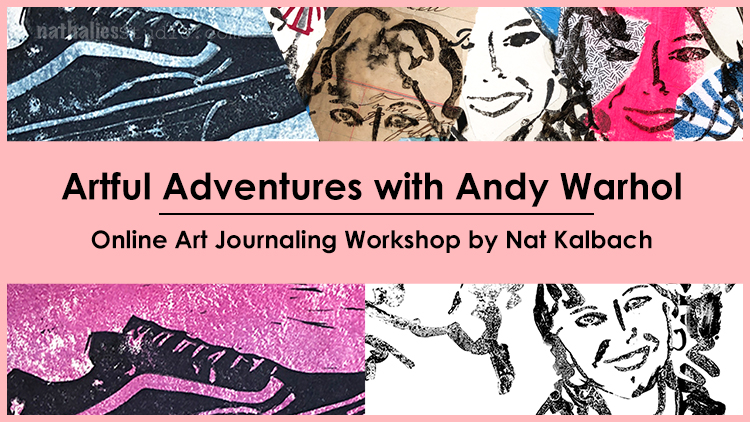 Artful Adventures with Andy Warhol will introduce you to the artistic tricks of Pop Artist Warhol. Visual repetition, finding beauty in the everyday, and working with pops of color are all covered in this adventure. Find the workshop HERE.
The Best of CJS workshops offer small 10-12 lesson snippets of Creative JumpStarts from the past. We were able to bring some of our favorite videos back from the archives for these little bundles. They are download only workshops but a great taste of previous CJS's that you may have missed in years past. You can find those HERE.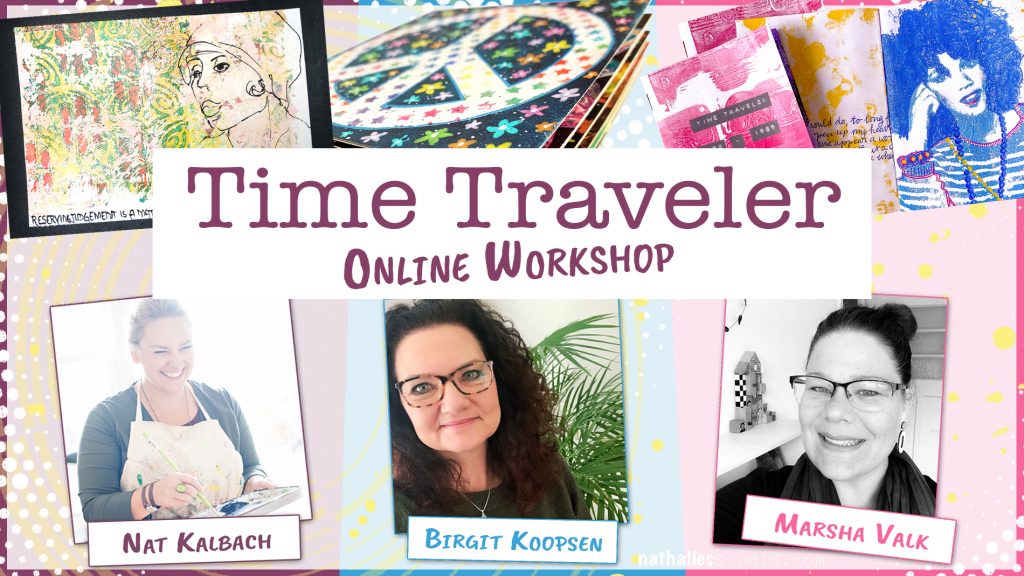 Time Traveler, another that I co-teach with Birgit Koopsen and Marsha Valk will show you how to draw inspiration from different style eras in history. Learn how to translate the design motifs into your own artwork with a focus on Gelli printing and mini book making. Sign up HERE.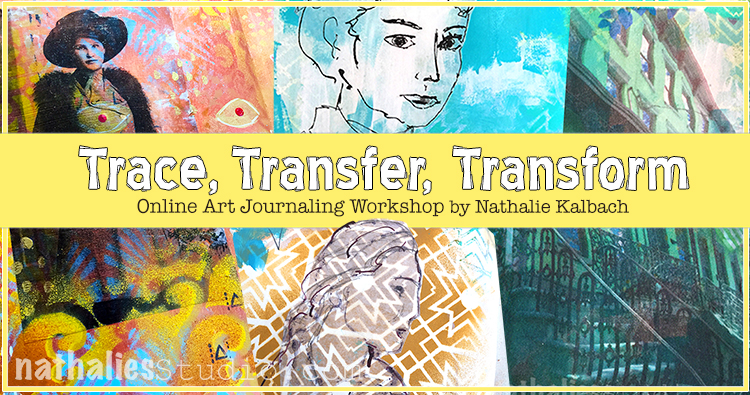 Trace, Transfer, Transform explores several different methods of bringing visual material into your artwork. Work with photos, print outs, and other sources to transform your art journal and artwork into something with strong focal elements and intriguing backgrounds. Learn more HERE.
There are so many options for learning and inspiration so I hope you join us in the classrooms :)