It was so much fun to come back for the third time to Bizzy B's in Toronto and teach some workshops. Barb and Tony, as well as the amazing students make me always fell super welcome – love coming back- it is a special treat to be reinvited :)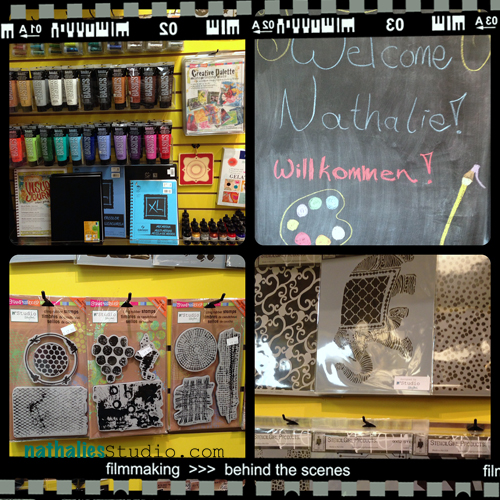 I was pretty stoked to see my Signature Stamps with Stampendous! and Stencils with StencilGirl Products on the "Nat"Wall. It was fun incorporating them in my workshops and seeing the students playing with them was the coolest ever!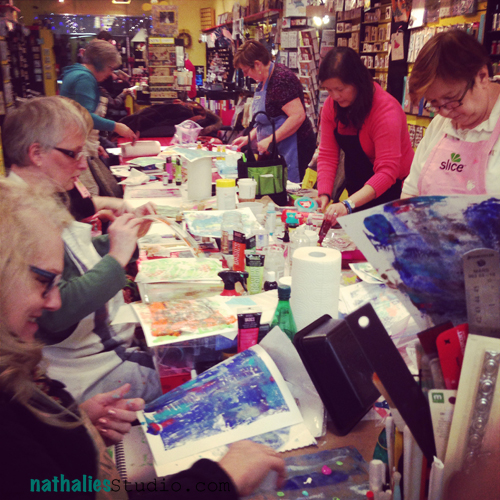 We played also with the new Creative Palette by Stampendous! for Mono Printing on Friday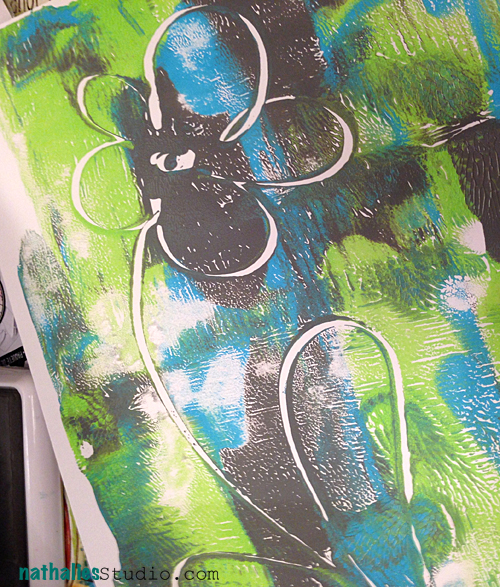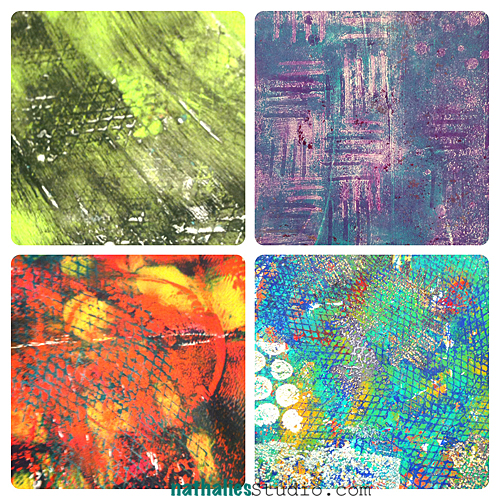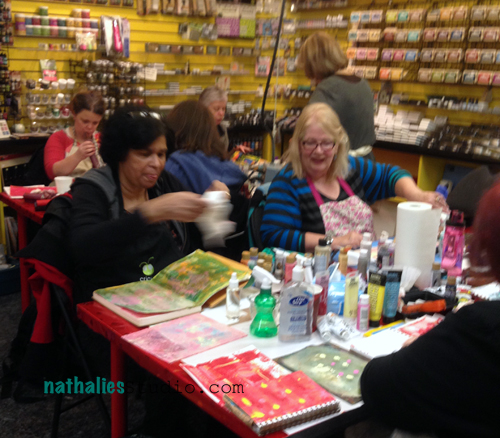 Saturday we were going fully into Artvergnugen :) – a six hour Artjournal Class – it was so much fun!
This is Marg – she traveled all the way from Newfoundland for the second time to take my class- Thank you Marg- that is a LONG way – I love your smile and creative fun!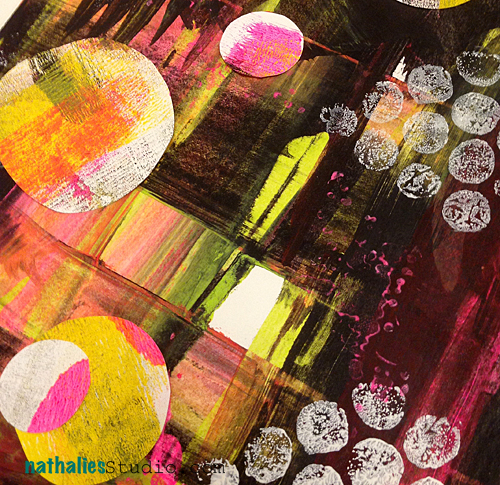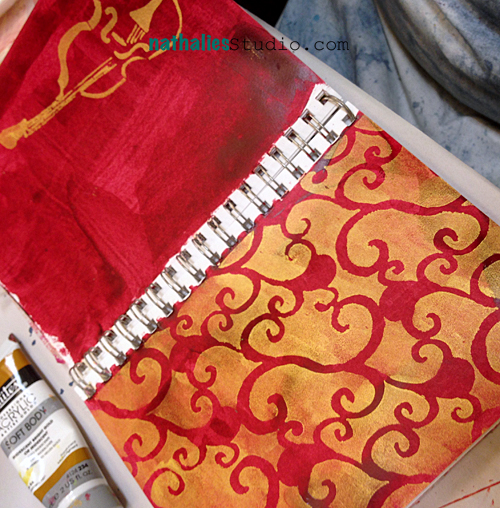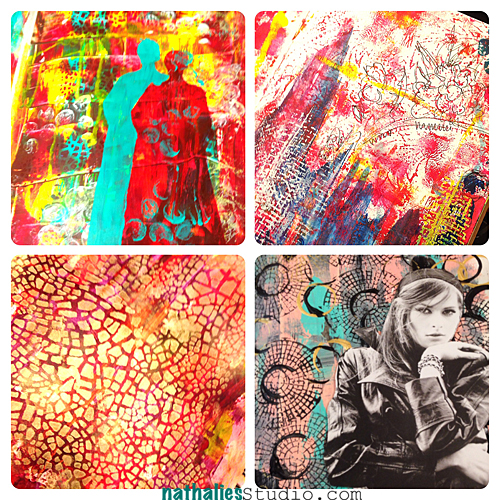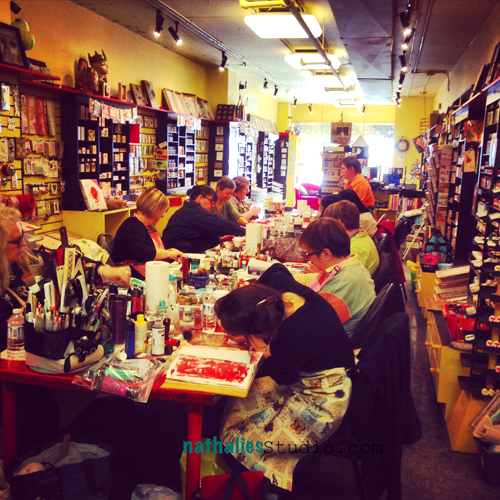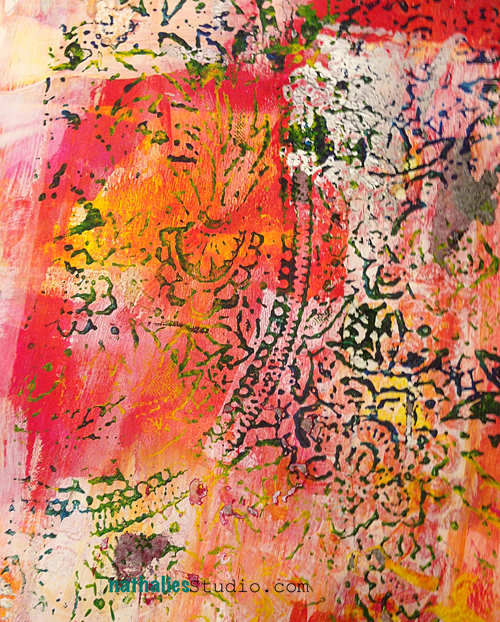 And sunday we had a wonderful Canvas Class- loved again to see all the 22 different canvases created with the same materials and technique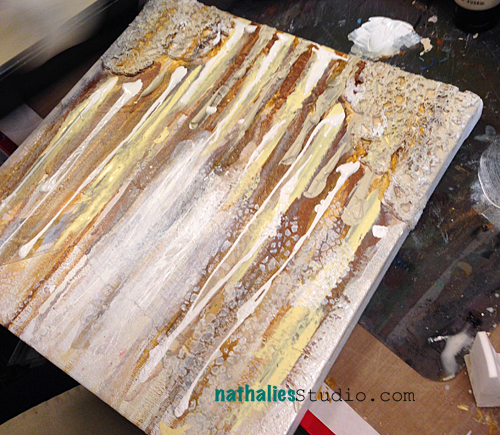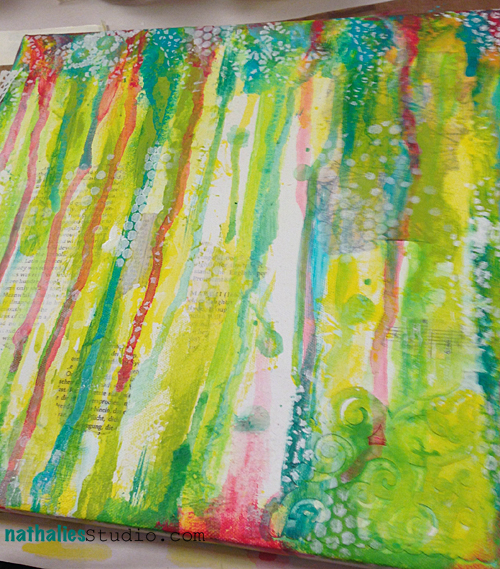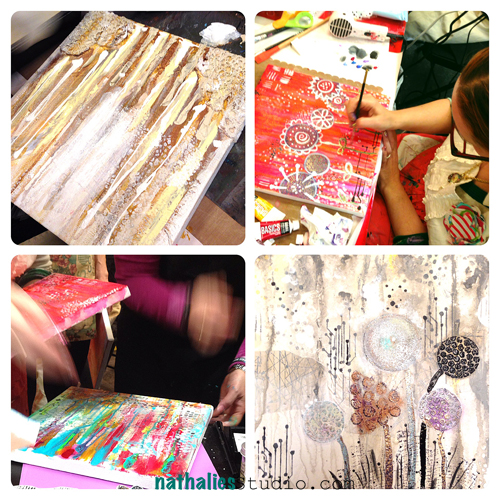 Thank you Barb and Tony from Bizzy B's and my sweet Canadians for having me again – you inspired me !
huge hugs
Nat