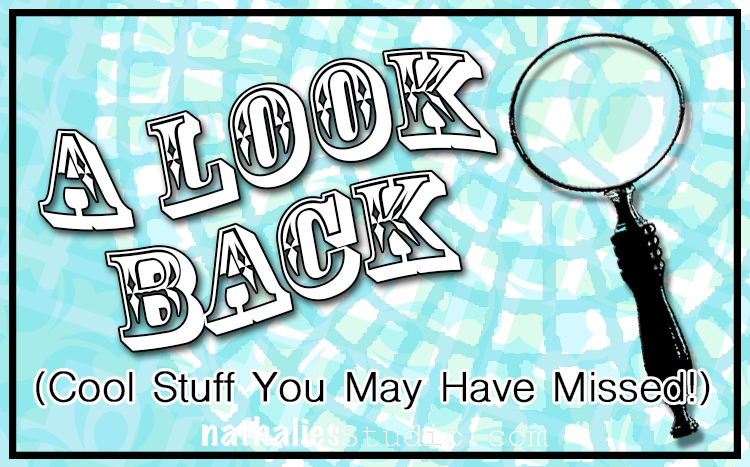 A Look Back – Today I'm starting a new blog series to show you some projects and posts that you may have missed – sometimes going WAY back in the archive. I think it will be fun to revisit a few ideas that we haven't seen for a while. I'm excited to see how a little look back might inspire something new in the future :)
This time I'm going to show things related to the theme "Layers". I am big on layering in my art journal and my mixed media paintings. Layers can do a lot for you when you're trying to pull a piece together or give a spread a little extra oomph. Here is A Look Back at some ideas. Enjoy!
---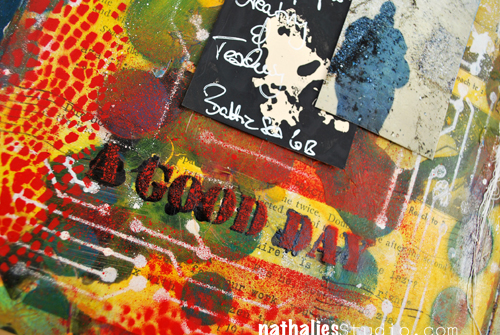 First is an Art Journal spread way back from 2013 when I was just planning my move to the US! I went a little crazy with layering up the background here with my Circuit and Crackle stencils and all kinds of media. Check out the full post to really see all the deep layering I created.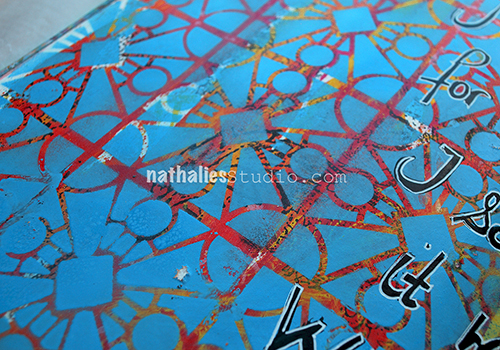 This is an Art Journal page where I used a stencil as my final layer to resolve a not-so-great background. I had done a lot of stamping and stuff underneath and wasn't too happy with it. Then I added my Buenos Aires stencil as a final layer and presto! Background resolved and now I love it. You can check out the full spread here.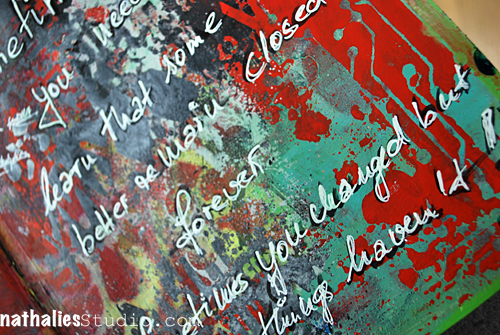 Here's another Art Journal page from 2013 where I played with spray paints and stencils to build up a really layered background. I still love how grungy it turned out and totally works with the mood of the page.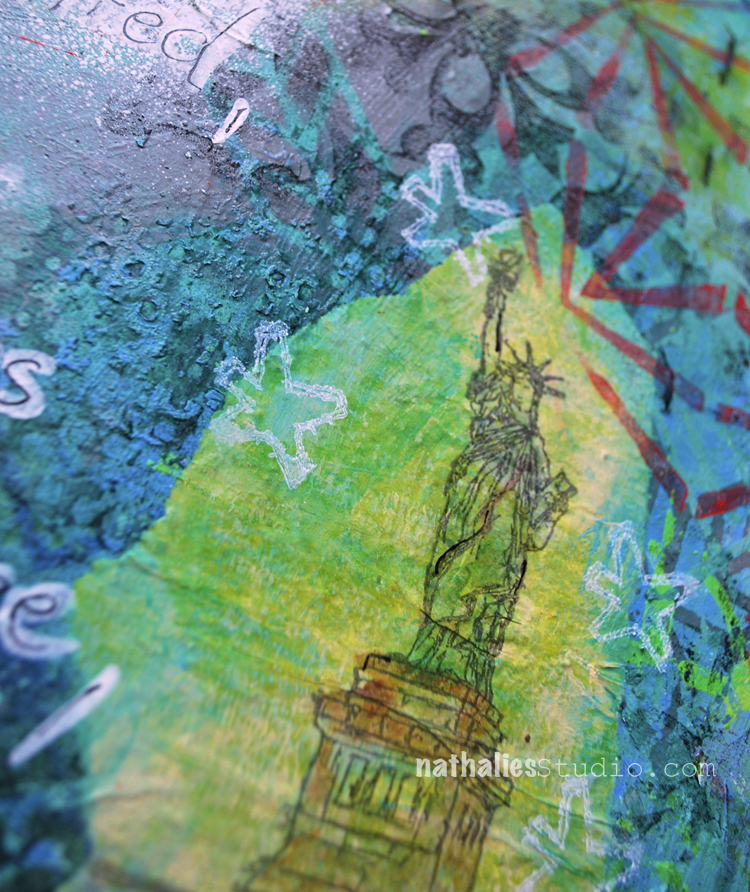 Next I want to talk about choosing a strong focal point in contrast to a layered and complex background. Sometimes you need a place for the eye to rest. Choose wisely – this focal point will be the "focus" of the piece :) Here I used my Lady Liberty stamp to grab your attention. You can see what the page is all about here.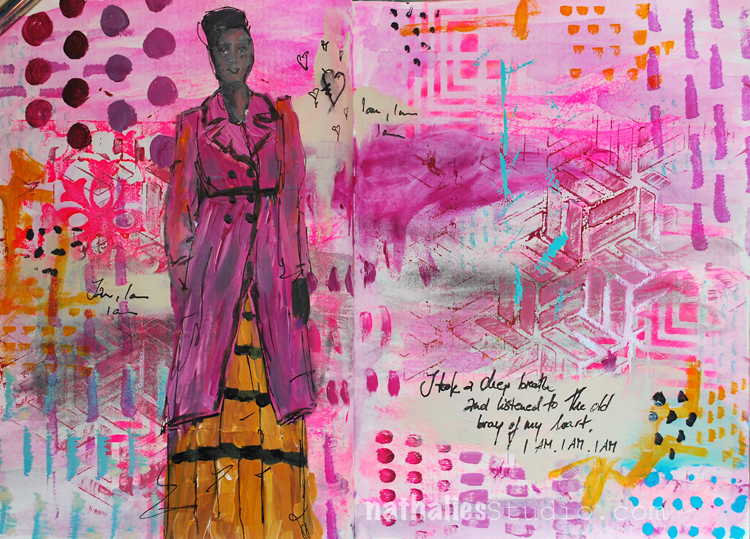 How about layering up a combination of marks – both stamped, stenciled, and by hand? I love to mix it all together to create something that really is fun to make and to look at in the end. This is an art journal spread from 2017 where I'm mixing up my Kassel and Manhattan stencils, my Versailles foam stamp, and my Satin Doll rubber stamp. Lots to look at :)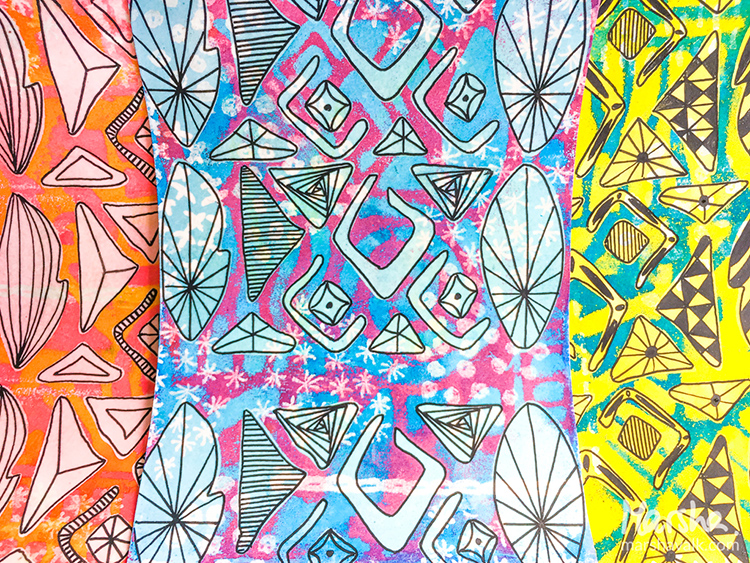 Creative Squad alum Marsha Valk did a wonderful layered project for us back in 2017 involving the use of embossing powders and resist to create these "faux batik" papers with my Batik stencil and Batik 3 foam stamp. You can check out her video in the post – it shows just how she both adds and subtracts layers to make these super fun designs.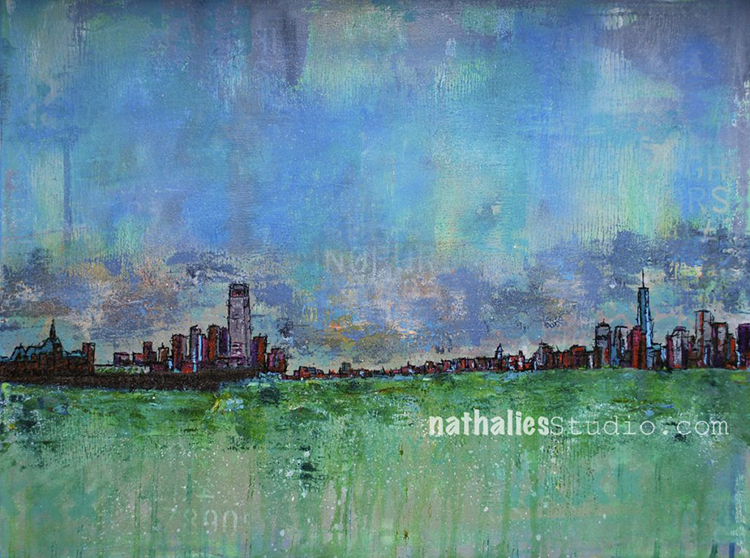 Finally how about a layered landscape I created back in 2015. I call this painting 2 Tallest and it's the view of the NYC and Jersey City skylines from the perspective of the Statue of Liberty. You can see a little video in my original post of how I layered up paint and stencils to create the mood of the piece. This view never gets old btw! I've got some nice Giclee prints of this one still available too :)
---
I hope you enjoyed A Look Back through my archive and maybe you are inspired to try some of the layering techniques I shared.
Here are some of the supplies that were used in these pieces: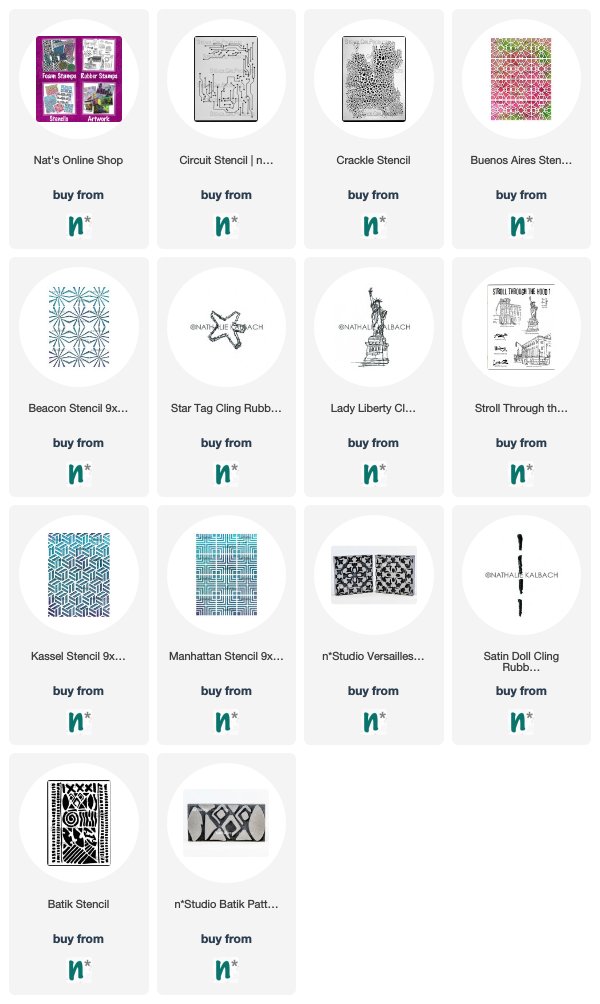 And catch me chatting LIVE today on Facebook at 12 noon EST. I'm showing my NEW ArtFoamies stamps!!!