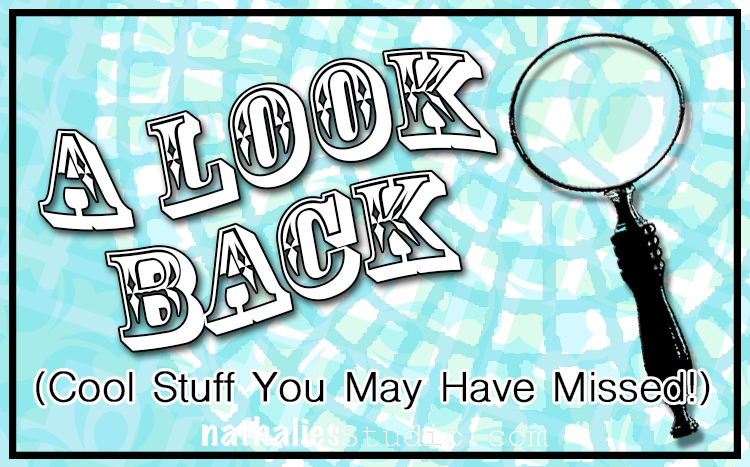 A Look Back – a blog series to show you some projects and posts that you may have missed – sometimes going WAY back in the archive. I think it will be fun to revisit a few ideas that we haven't seen for a while. I'm excited to see how a little look back might inspire something new in the future :)
This time I'm looking at scale – and using the same patterns and designs in different scales to make magic happen in your work. Here is A Look Back at some ideas. Enjoy!
---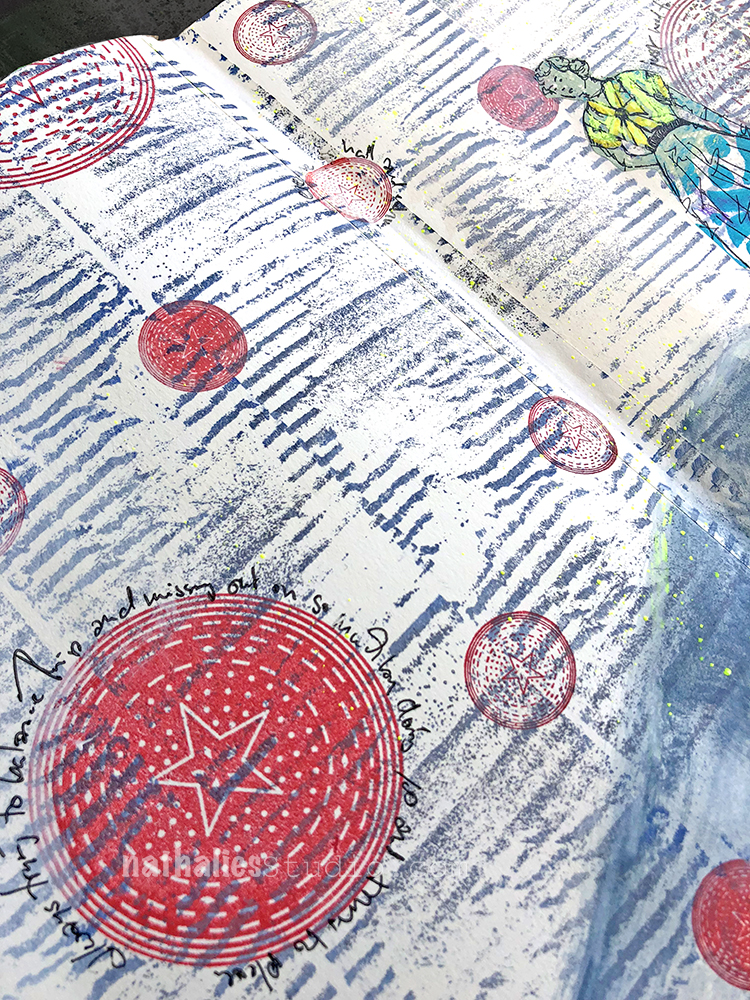 First up is using my Large Circle Jumble stamps along with my Small Circle Jumble stamps together in an art journal spread. The effect creates a depth to the background. Pretty fun way to create a little 3D environment for my Millie stamp.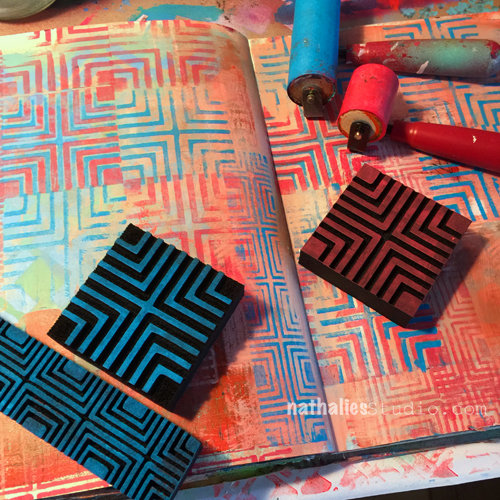 From way back in 2016 I combined my Manhattan Border with my Manhattan Positive Negative foam stamps in this background. You can see in the finished art journal page here how this makes a complex but cohesive background to build on.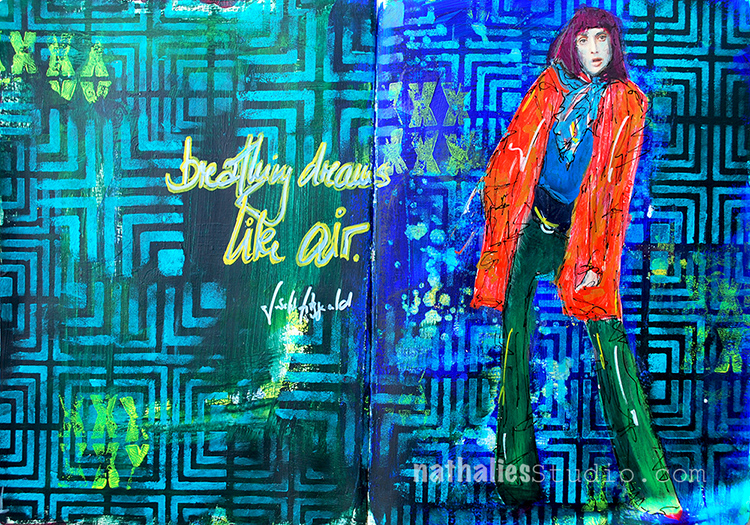 A year later I again used two of my Manhattan designs in different scales for another art journal background. This time it was the Manhattan 9×12 and Manhattan 4×4 stencils. I love how this gives the background more energy than if it were all just the same.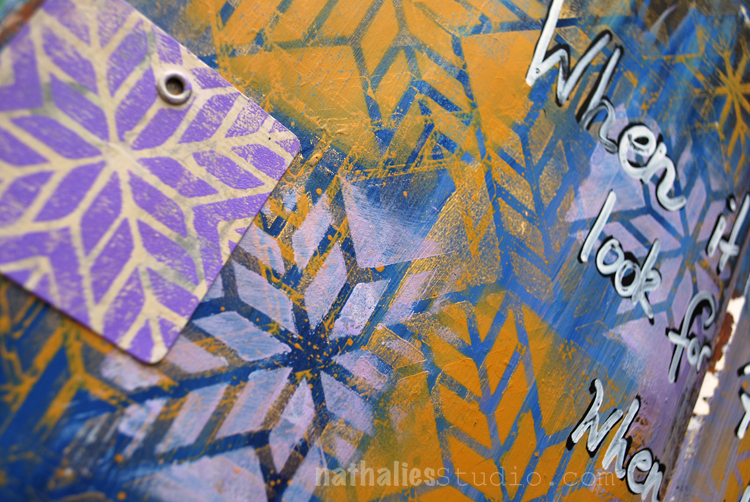 In this art journal page I combined my Santiago stencil with my Santiago foam stamp for a more subtle push and pull in the background. It shows that even a slight difference in scale can have a cool effect.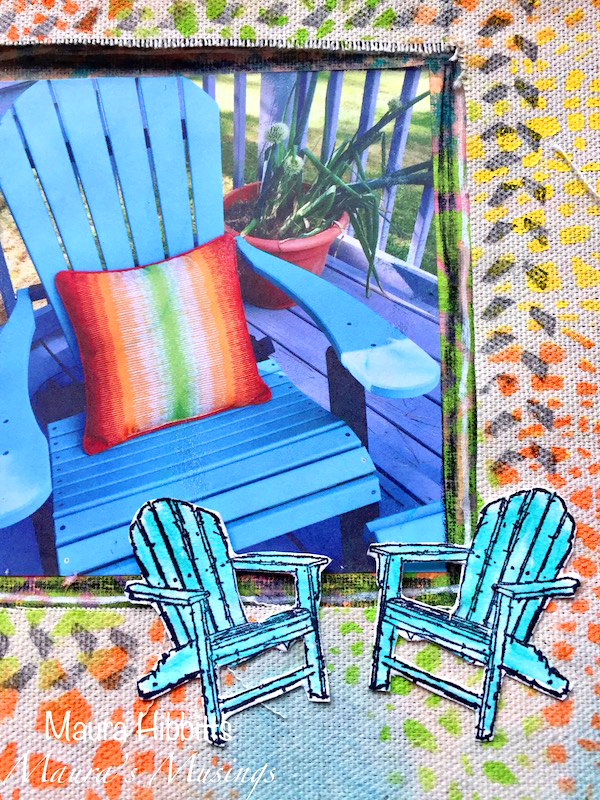 And finally, from Creative Squad member Maura Hibbitts, we have a collaged photo along with my Adirondack Chairs stamp to show how repetition in different sizes can provide emphasis for a subject matter.
---
I hope you enjoyed A Look Back through my archive and maybe you are inspired to try playing with scale in your artwork.
Here are some of the supplies that were used in these pieces: