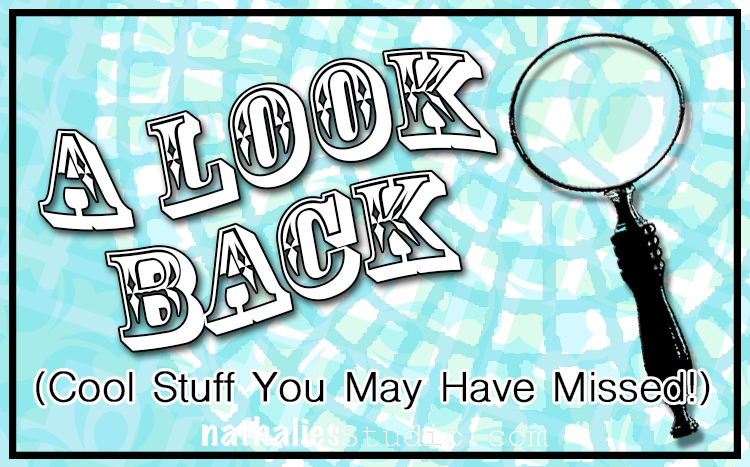 A Look Back – a blog series to show you some projects and posts that you may have missed – sometimes going WAY back in the archive. I think it will be fun to revisit a few ideas that we haven't seen for a while. I'm excited to see how a little look back might inspire something new in the future :)
This time I'm looking at some stenciling ideas from my blog archives – projects and techniques that make the most of your beloved stencils. Here's a look back. Enjoy!
---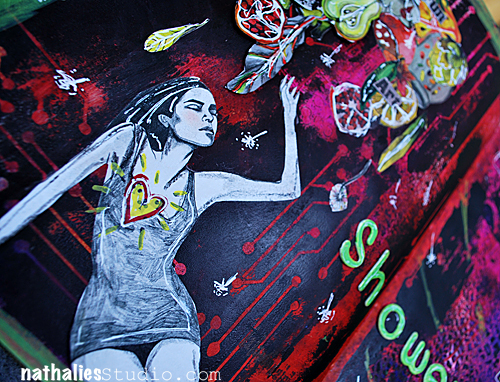 This was a cool page I did back in 2013 with my Circuit stencil. I sprayed my stencil with black spraypaint and while it was still wet I flipped it over and rolled it with a brayer. Voila! Reverse printed stencil magic :)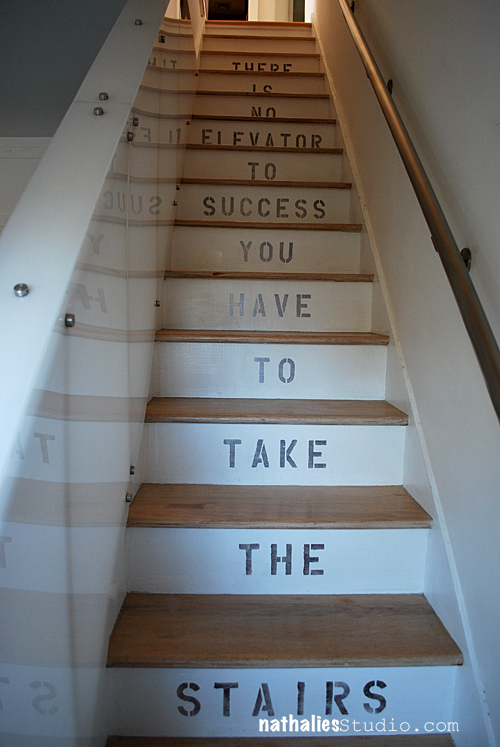 This was a stencil project I did on my staircase when we moved into our apartment in 2013 – and funny enough, now we need to paint over white again as we are moving to our new home soon :) It was a neat idea to personalize the risers of the stairs with a message, but it could be also nice to do a pattern stencil like my Amsterdam or maybe Van Vorst…. Hmmm thinking about decorating ideas lol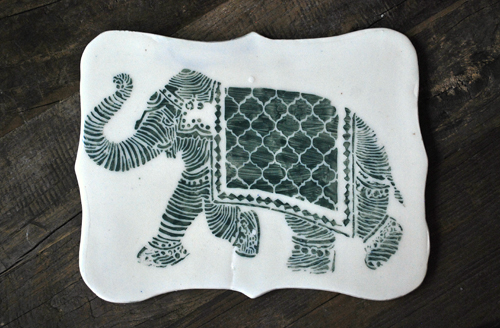 Back in this 2014 post a friend surprised me with a piece of handmade pottery, glazed with my Elephant March stencil on it! I am still thrilled with this and love how many different types of artists can use my stencils for amazingly creative things.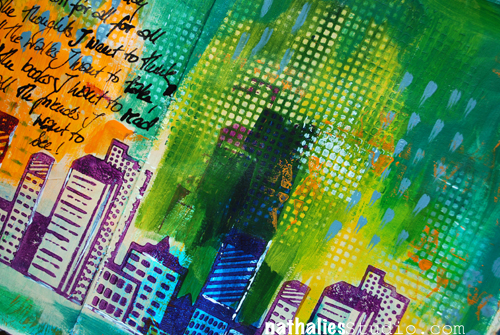 In this 2016 art journal page I used a stencil and a baby wipe to remove paint and create a pattern. This is so easy to do and it lets you use your stencils in yet another way.
And finally when you have a really crazy colorful background that needs some toning down and unification, I go for a stencil. Here I used my Art Deco Wallpaper stencil and some gray and white paint to bring this 2014 art journal page together.
---
I hope you enjoyed A Look Back through my archive and maybe you are inspired to try some different things with stencils.
Here are some of the supplies that were used in these pieces: