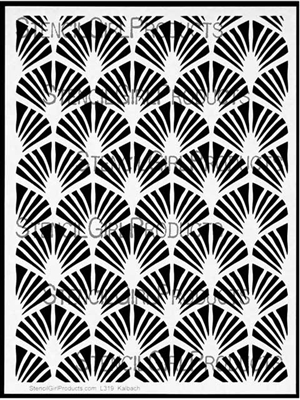 So loving my new 9×12" Art Deco Wallpaper Stencil I designed for StencilGirl Products – I know, I know…I'm full of myself- LOL. But seriously it is a stencil I wanted for a long time!
I love Art Deco Design – in my travels through Europe, especially to Paris – I made a lot of sketches from wallpapers in museums and hotel rooms from this era.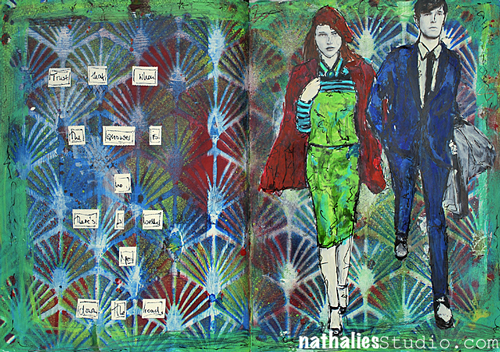 In this Art Journal Page I used the stencil as a background and spray painted over it with several different Liquitex Spray Paints. I love how dimensional you can get with different color layered up.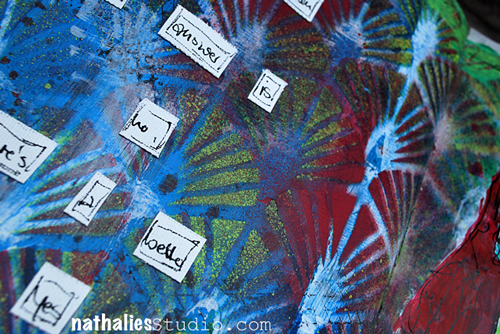 Here is another sample using it as a whole on both art journal pages …as …a …wallpaper for the quote :)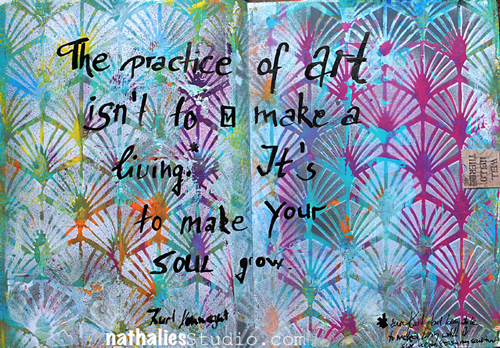 I painted the background first with different acrylic paint colors and then layered the stencil over the background spraying with white and grey Liquitex Spray paint.
I wrote the quote with Liquitex Acrylic Ink and a Bamboo Sketching Pen.
I will show some other ways on how to use this stencil in the next weeks :)
Here are the supplies that I used for those two pages

Hope you like the stencil- have a gorgeous day!!!