Loved creating this art journal page using my new Stencil Girl Product Circuit Stencil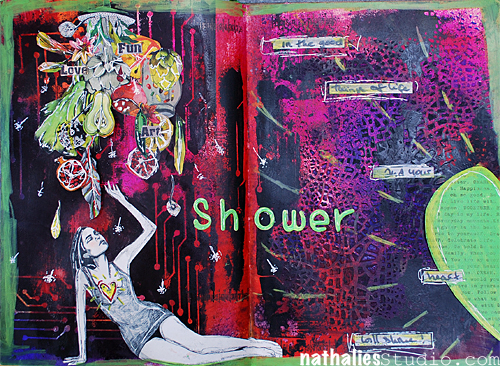 The Journaling says "Shower in the good things of life and your heart will shine".
I had created a background with Dylusions Spray Paints and had it in my art journal for later usage. Something I do often when I spray a stencil is using the excess paint on top of the stencil for a different project as a negative.
Here I had sprayed  onto a different page in the art journal with Liquitex Professional Spray paint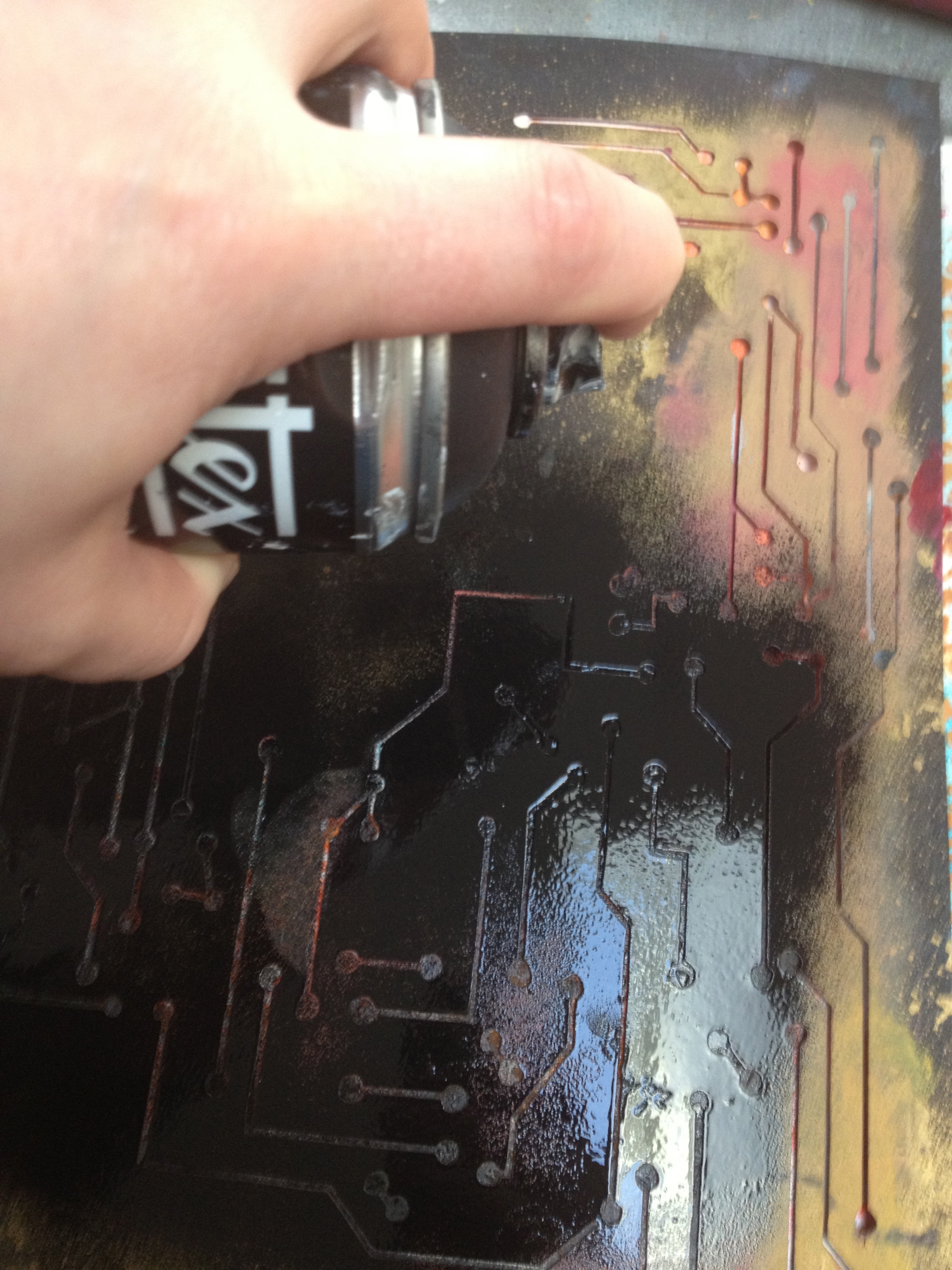 I then simply flip the stencil over to a different page- either already prepared with a painted background or onto a white one – and brayer over it to get the excess paint over.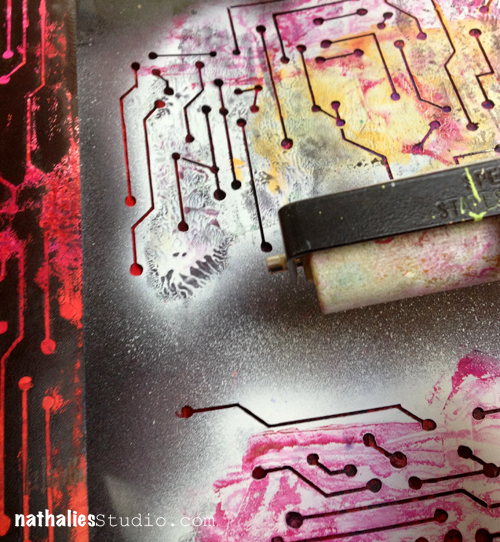 Which can then result in something like this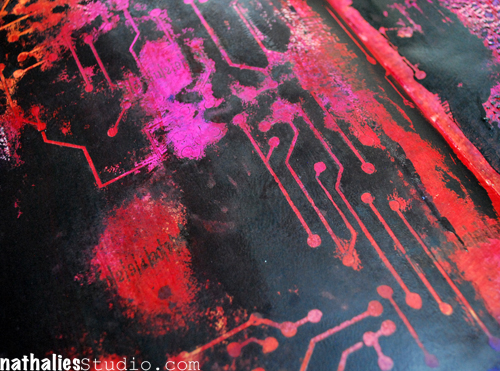 And then I took it from there to create my art journal page. And yes…I might be I am biased regarding my own stencil but boy do I love the negative outcome of it too. So basically you get a pretty cool two-in-one design.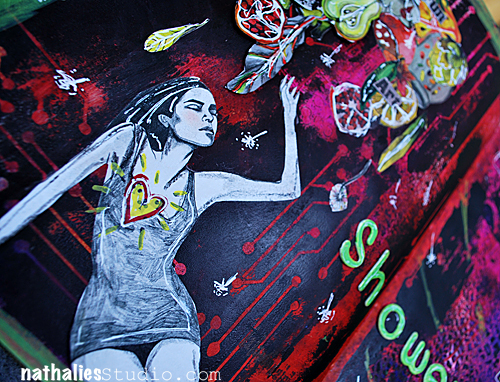 BTW…did you spy something else on the page? ;) ;) ;)

Have a wonderful day!
huge hugs
Nat
Related articles