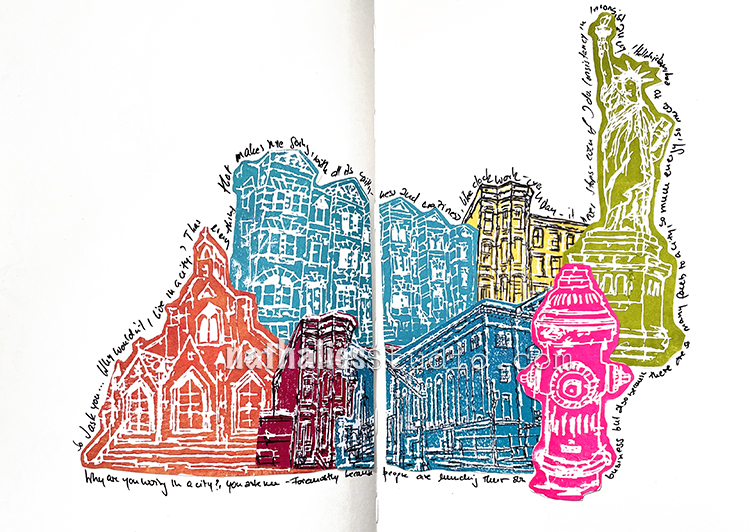 For this spread I used my new foam stamps and acrylic paints. These were actually all kinds of test stamp sheets for our product photos but I loved the vibrant colors and thought it would be fun to layer them up.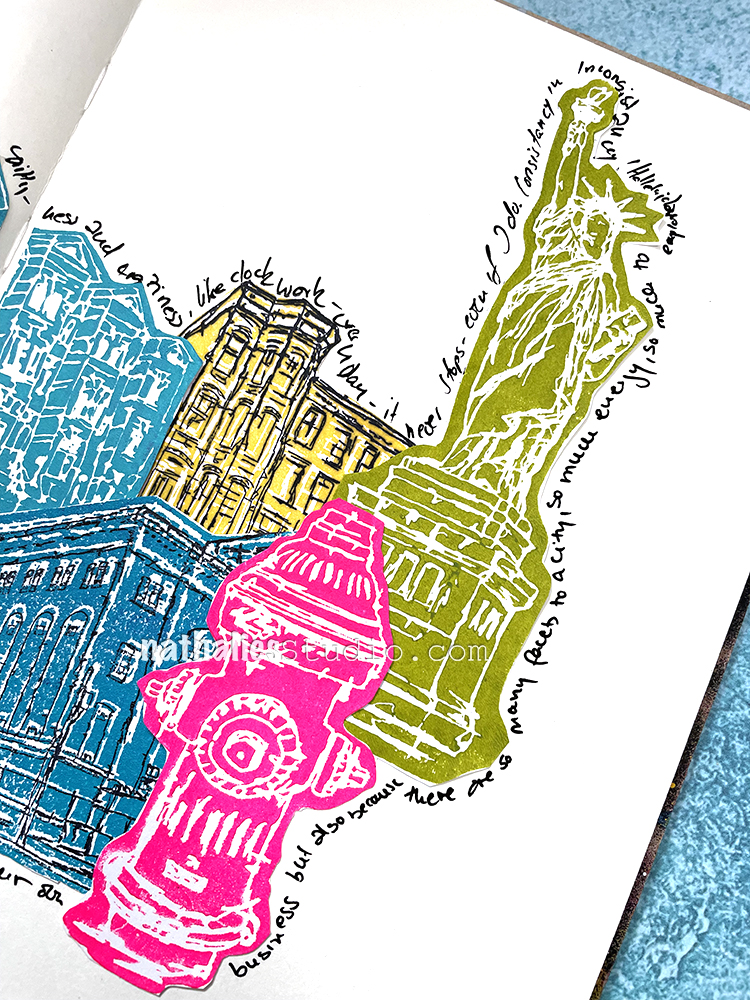 Here is Hydrant looking very cute in pink and of course Lady Liberty in green. I stamped both Powerhouse and Brownstone along with my Powerhouse Rubber Stamp and Brownstone Rubber Stamp.
I was journaling just random thoughts on why I love living in a city.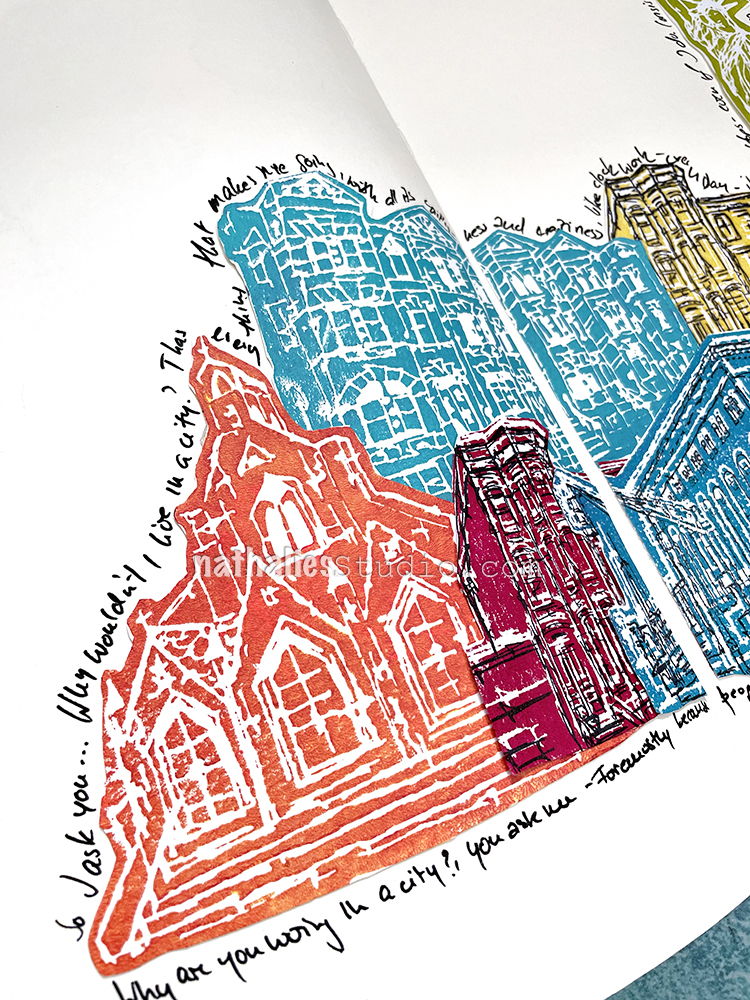 Here is Church and Row Houses too. I just layered them as I wanted and then added a double sided adhesive to the back and cut where the journal fold is so it would be easy to open and close.
Here are some of the supplies I used: