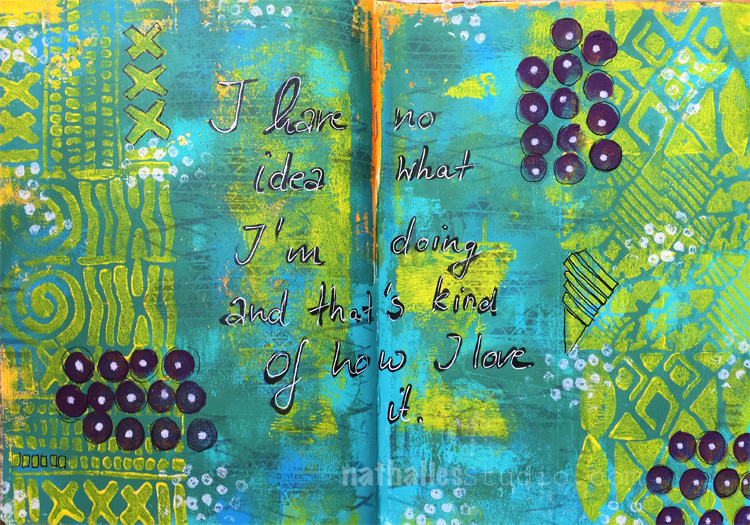 "I have no idea what I'm doing and that's kind of how I love it" – True for a lot of areas in my life ;)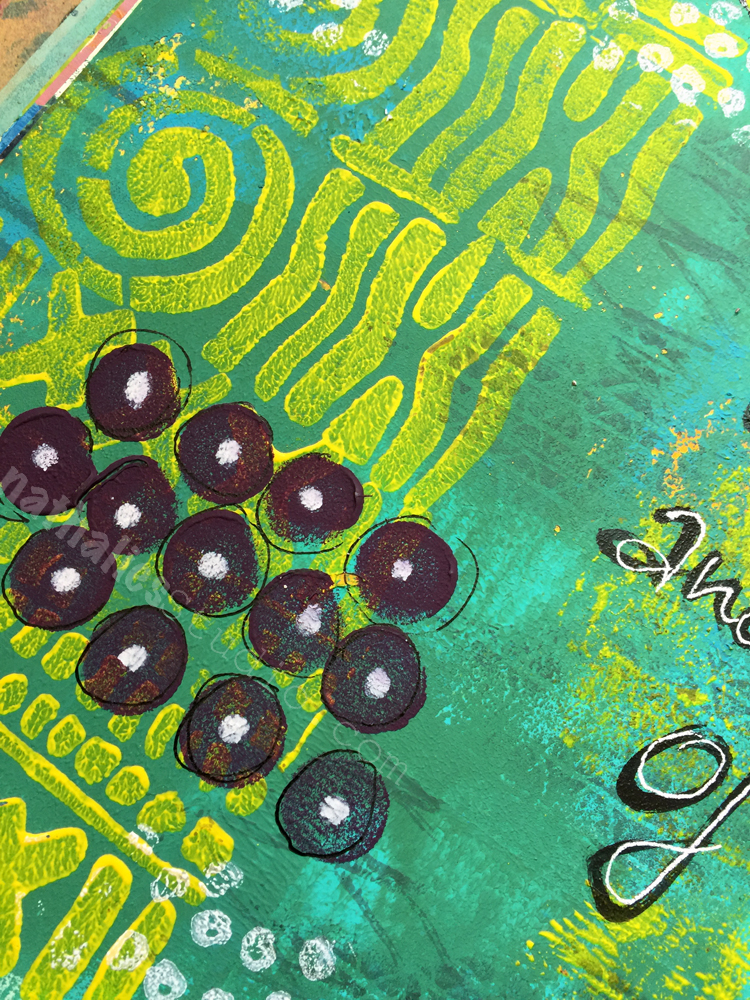 I painted with my new Art Alchemy Acrylic Paint, which Finnabair has sent me to try. I like that they are a bit on the thicker side and the colors are beautiful. I used my Batik Mini foam stamps and love how much texture they created. For the circles I used a round sponge which I had laying around and then stamped inside of it in white with the back end of a brush.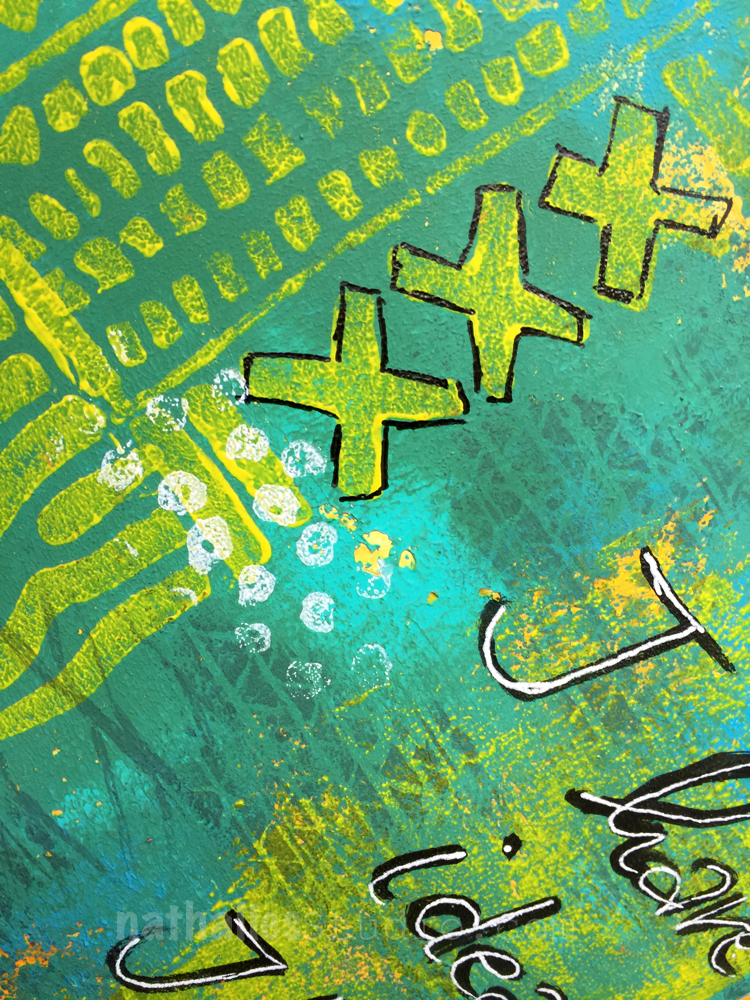 Using a more grey-ish ink I added some texture using my Cardboard rubberstamp set.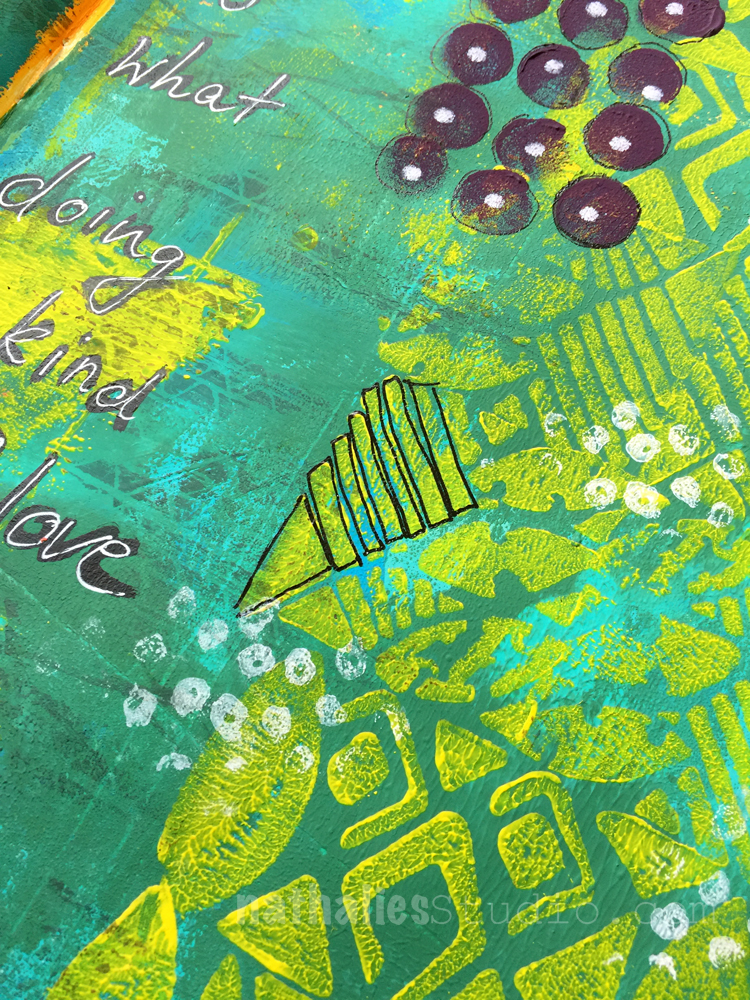 I traced some of the patterns with a black pen.
What about you , are you a total planner and know exactly what you are doing or are you also a bit of a "let's try it" person?
Here are some of the supplies I used for this spread;