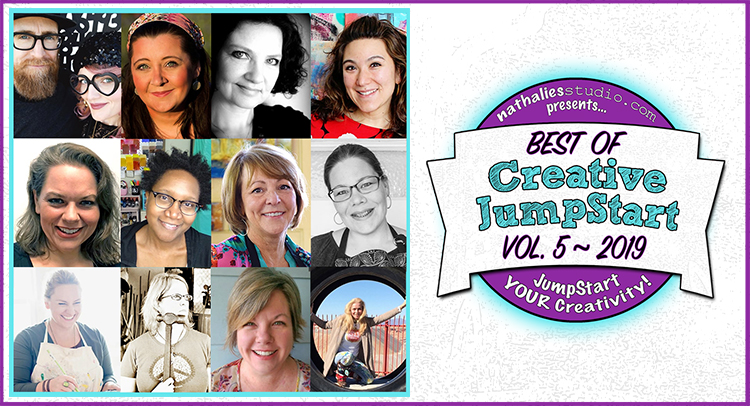 I'm releasing another Best of CJS bundle today!!!
Best of Creative JumpStart Vol. 5 is now on sale! This is the fifth bundle of mixed media lessons by some of our super talented CJS artist teachers, this bundle includes videos from Creative JumpStart 2019. The CJS 2019 theme was: My Home is My Castle and our artist teachers were asked to create a lesson inspired by what home means to them.
For only $9.99 you will receive access to download links for 12 inspiring Creative JumpStart lessons from 2019. Here are the amazing teachers and lessons in this bundle:
Marsha Valk 2019 : Building Blocks of Home
Gwen Lafleur 2019 : Home Gratitude Journal
Aaron and Jenny Holiday 2019 : The Family Flag
Andrea Gomoll 2019 : Home is a State of Mind
Birgit Koopsen 2019: King of the Castle
Julie Fei-Fan Balzer 2019 : Home Sweet Home
Andrea Chebeleu 2019: A Home for Your ATCs
Sandra Evertson 2019: Wood Burning for the Home
Jen Crossley 2019 : Tiny House Jewelry
Mary Beth Shaw 2019 : Stenciled Home Decor
Mystele Kirkeeng 2019 : Assemblage Home
Nat Kalbach 2019 : My Home is My Stamp
You can learn more and sign up HERE. Take a peek at the lessons below: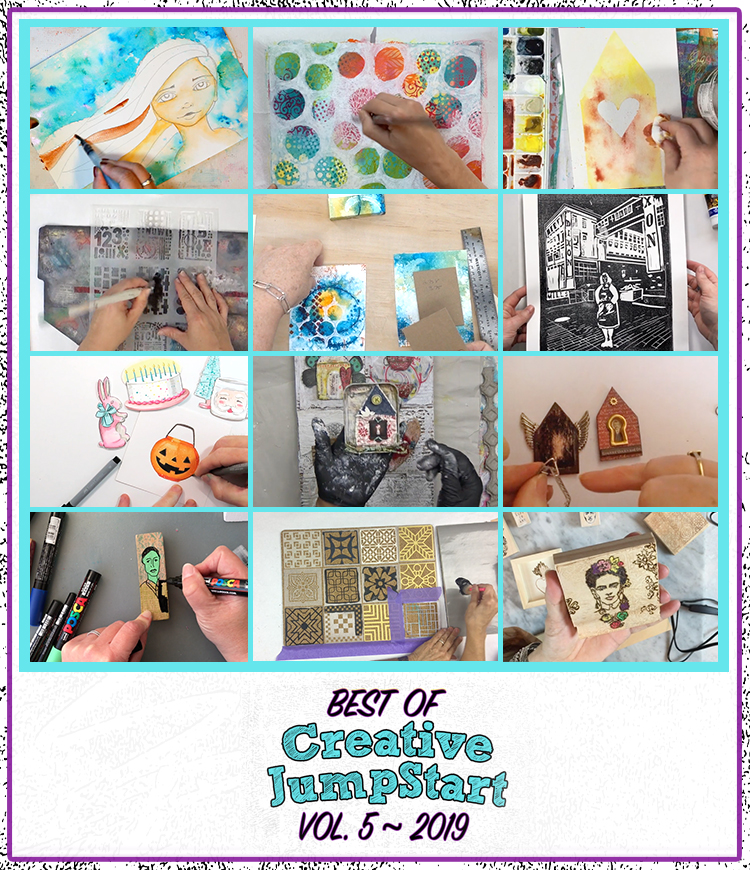 If you're looking for more videos, be sure to check out some of my other CJS workshop bundles: Best of CJS Vol.1 from 2014/2015, Best of CJS Vol. 2 from 2016, Best of CJS Vol. 3 from 2017, and Best of CJS Vol. 4 from 2018. Each year had a different theme, a unique variety of artists, and an inspiring mix of lessons. Jump with us!