I love embroidery and stitching as an added element in mixed media. A while back I even designed a whole set of rubber stamps along those lines called Embroidery because I think faux stitches are pretty great too. One of those stamps became a real favorite of mine because it is just so simple and perfect for expressing love: my Love Knots stamp.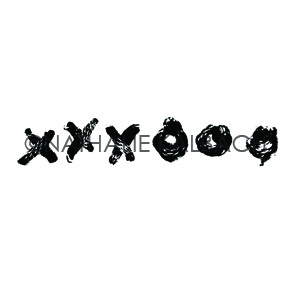 Just a line of embroidered xxxooo says it all, in a nice sweet and sincere way. I of course use it a lot for cards because hey, that's a place that usually calls for some love, right? In my Deck of Cards Challenge I created this little number using Love Knots and Running. You can check it out here.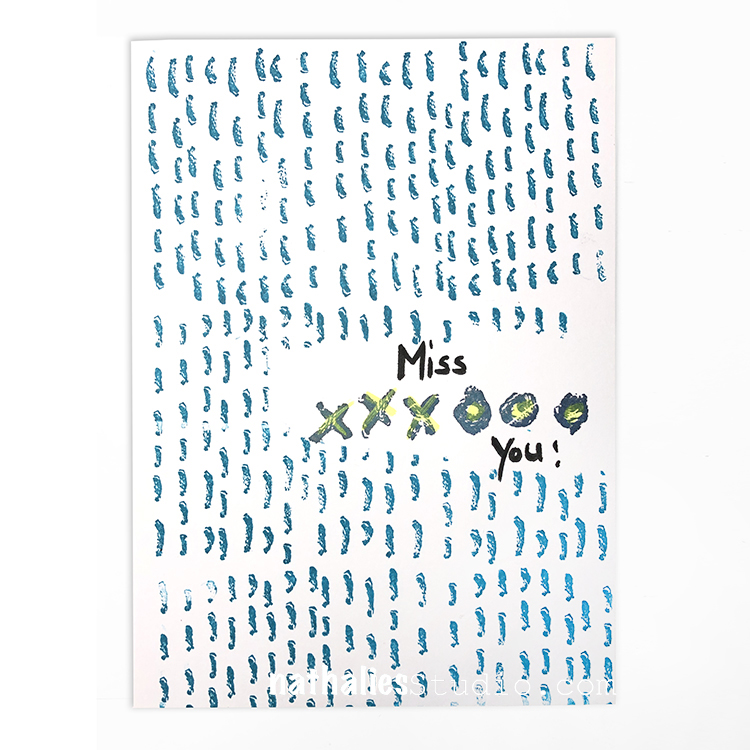 Another card I made a bit more grungy – definitely my style – using the Love Knots stamp. Even if you're not so good with lettering, you can just throw a little xxxooo onto a card and ta-dah! Instant message :) Here's the post.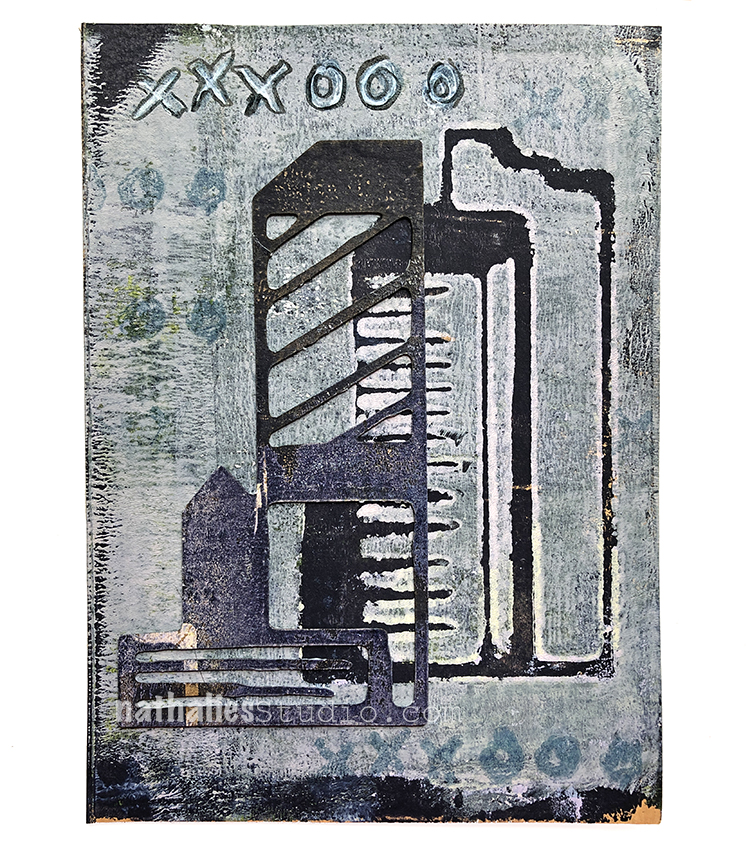 Tags are another go-to surface that works perfectly with the smaller details of rubber stamps. I combined the Love Knots stamp with some real embroidery here in this post. Very fun to follow stamp designs with actual stitching.
If I've got a dark or intense background going on, I like to use a white ink pad like the Moonlight White with Love Knots. In this art journal page I needed some unifying marks to pull things together and the stamp was the way to go. You can see the entire spread here and why I chose this particular stamp too.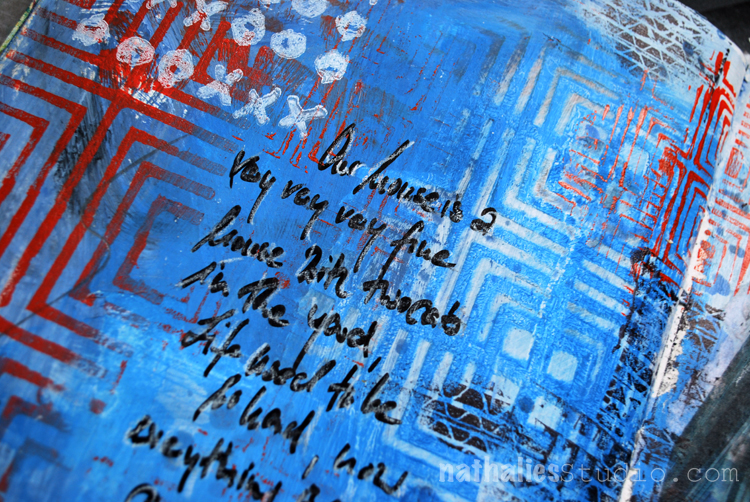 And I will wrap this up with some of my favorite cards from Creative Squad alum Marsha Valk who was inspired by her town and it's connection to the artist Mondrian. Read the story and see pics of her town here in the original post. I love how Marsha uses Love Knots as a border element in these cards, filling them in with my E-train, Hydrant, Running, and Torn Layers stamps too.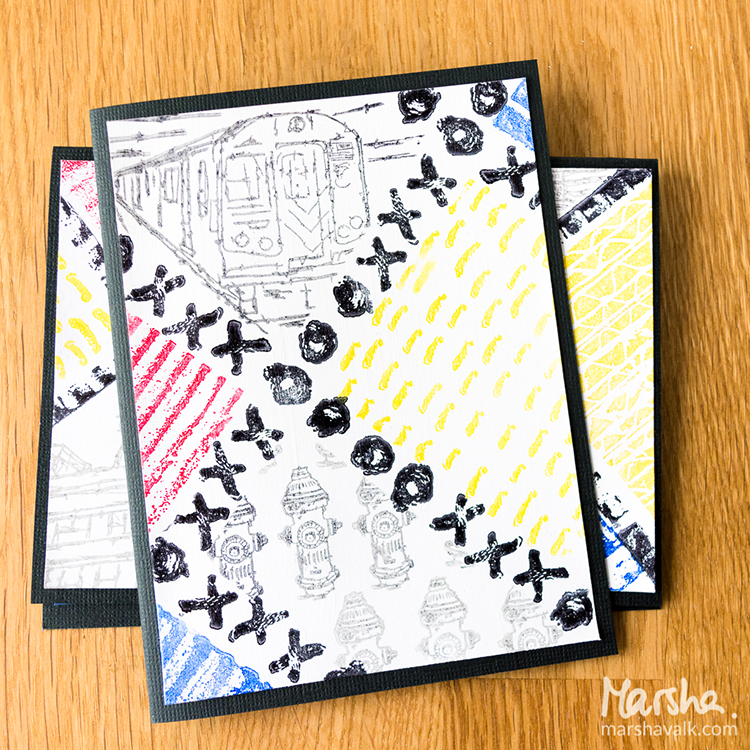 I hope you enjoyed seeing my Love Knots stamp in action :) xxxooo