Are you ready for some new releases and samples? – There is a lot fun stuff in this post -but first- the designs :)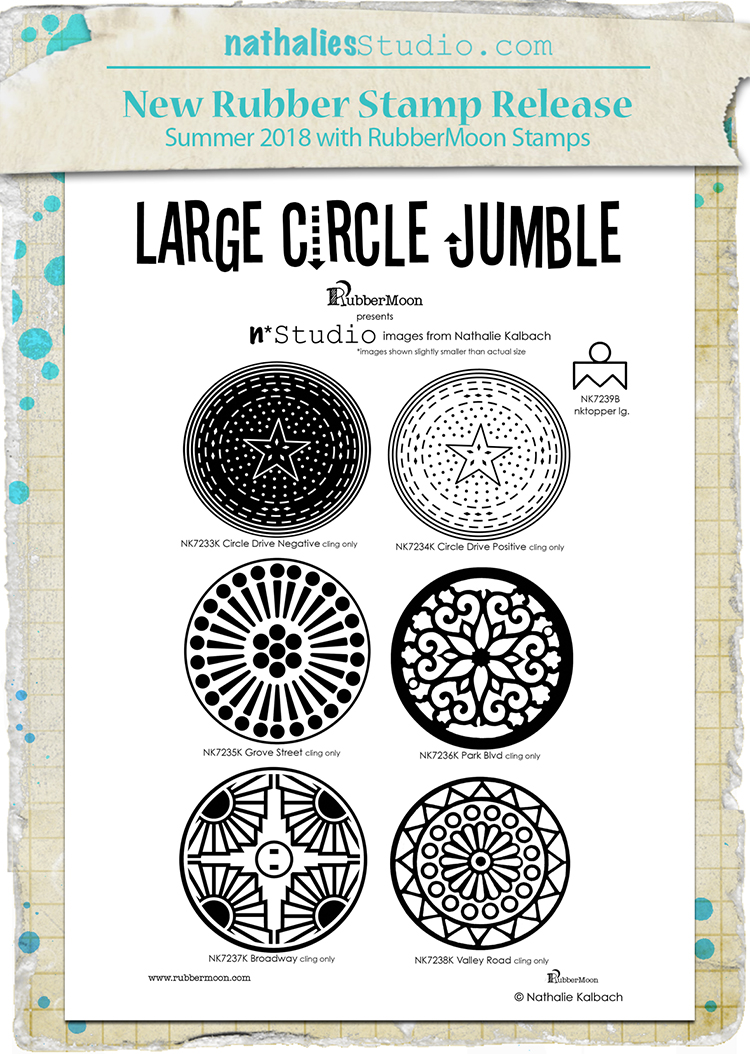 This new RubberMoon cling rubber stamp set includes 6 large circular stamps along with one ornament topper stamp. Circle stamps measure approx. 3″x3″.
AND …we have those in a smaller size as well  with the circle stamps measuring approx.1″x1″ :)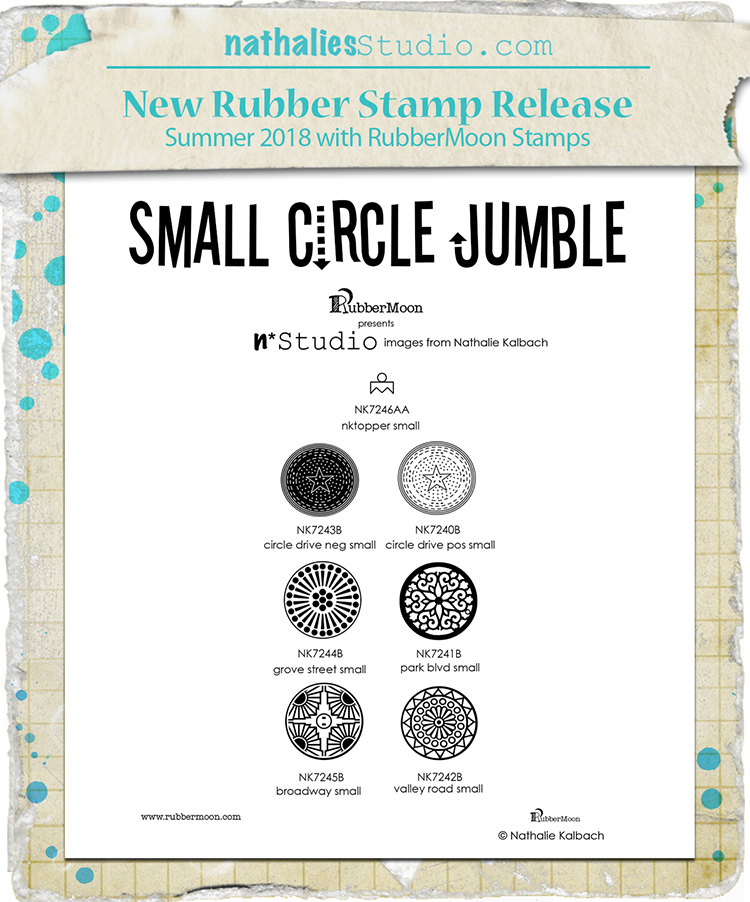 But wait there is more …we also have some new Mini ArtFoamies Sets in the house. A Mini Hex Set with all of my four hexagon stamps in sizes which are between 2.125″x2.5″ and 2.5″x2.75″.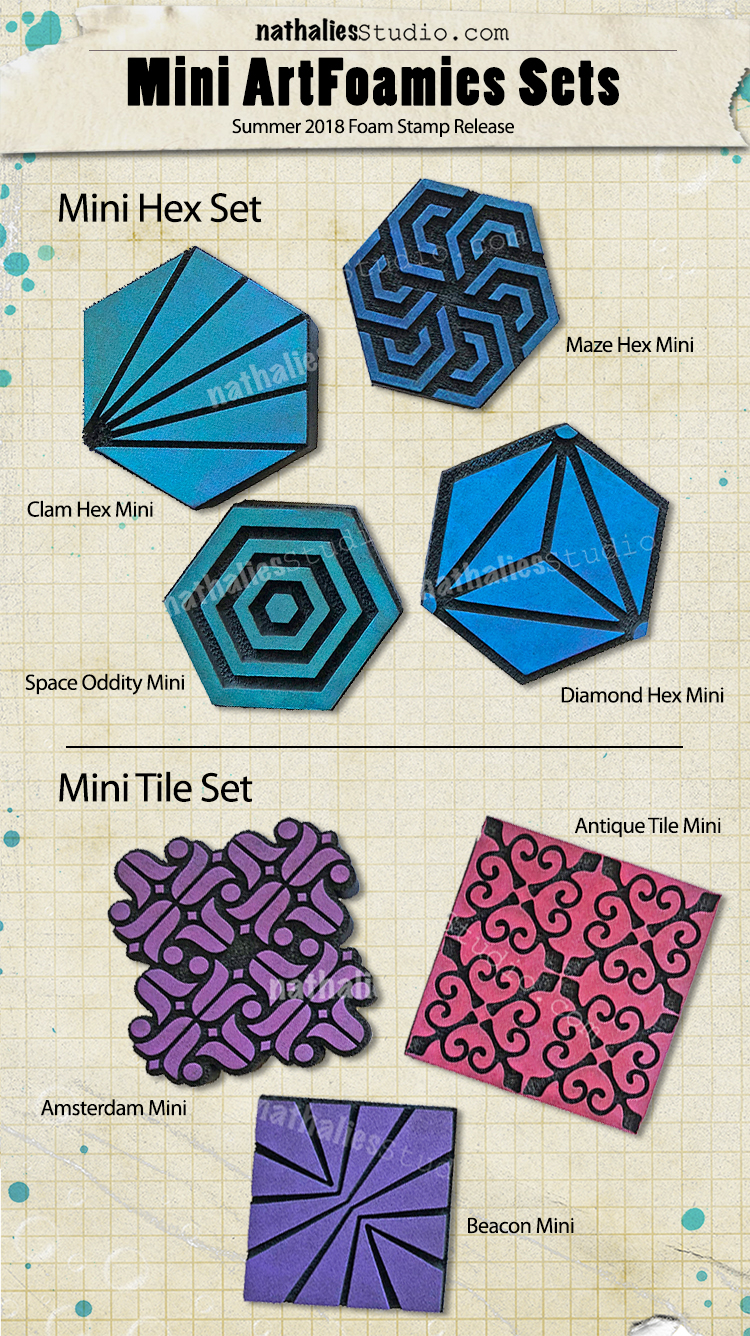 And a Mini Tile Set– with sizes between 2.25″x2.25″ and 2.875″x2.875″.
Let me show you some samples our Creative Squad and I made with the new RubberMoon Stamps :)
So the fun thing I added to the Circle Jumble Sets is a little topper which gives you the possibility to turn the circles into ornaments or use the topper as a fun little stamp for borders and patterns.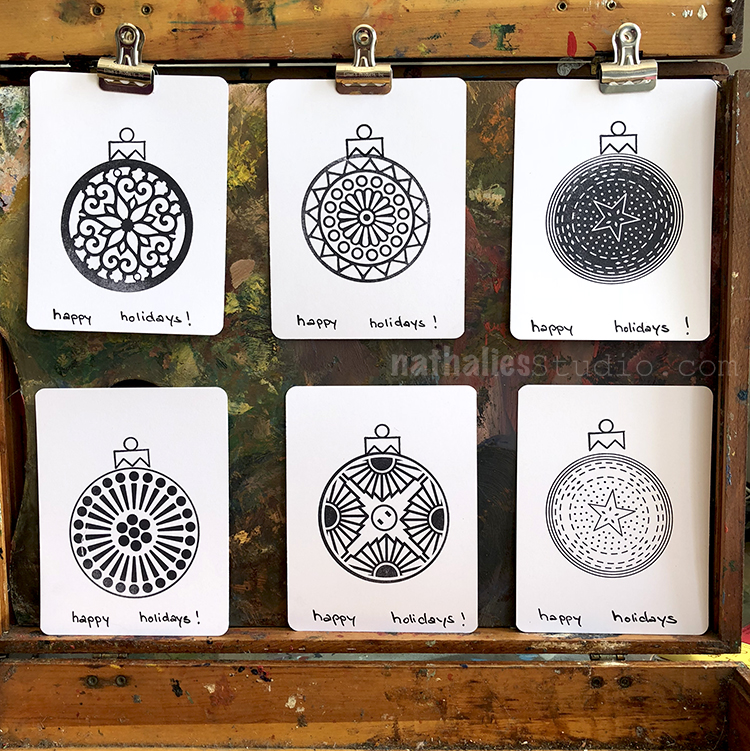 Here I created some super simple Holiday Cards with the Large Circle Jumble Set.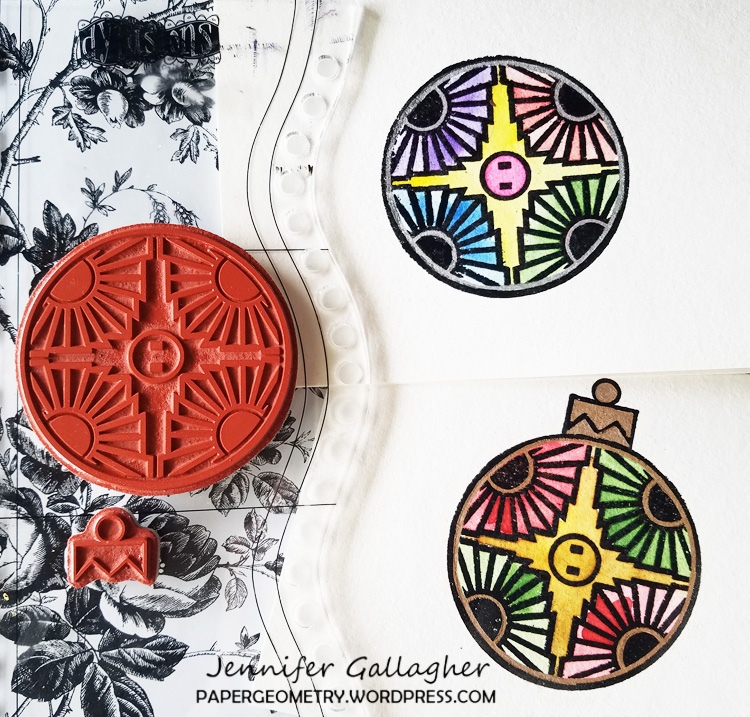 Jennifer created this super cute stained glass ornament using the Broadway Circle and the Topper from the Large Circle Jumble Set as well.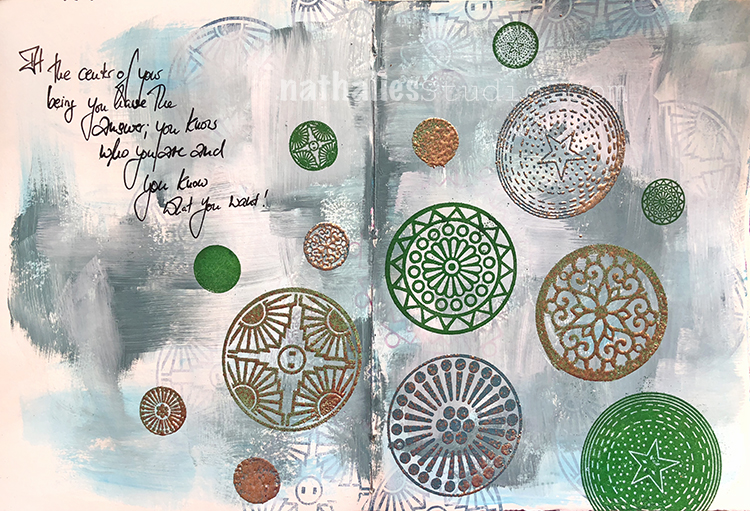 In this art journal spread I am using the Large Circle Jumble Set set as well as the Small Circle Jumble Set with embossing powders.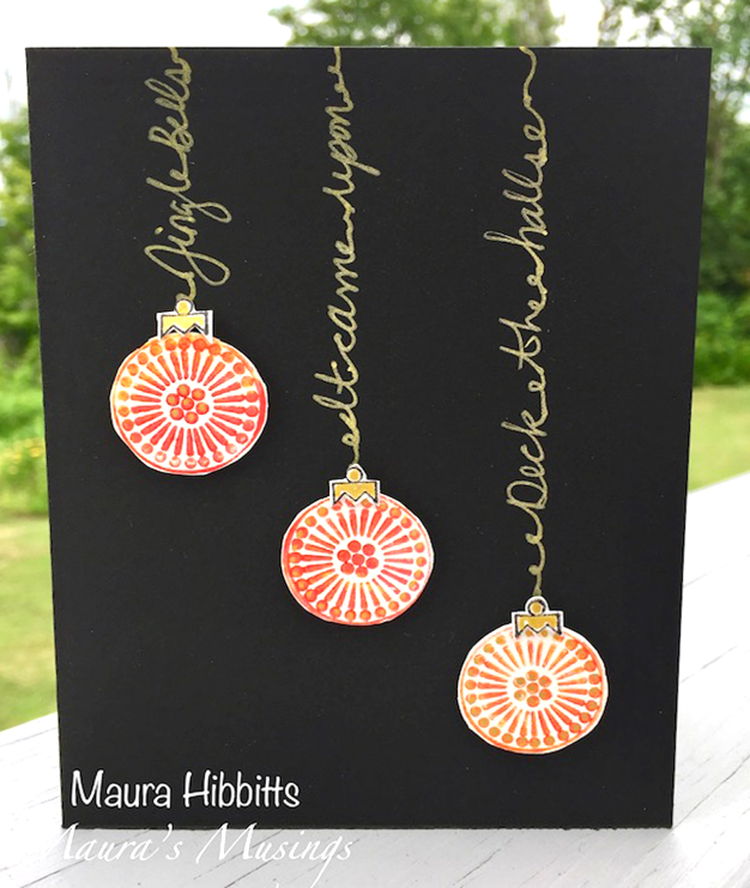 Maura used the Small Circle Jumble Set  for this pretty holiday card and added some pretty writing with a gold pen to "hang them" .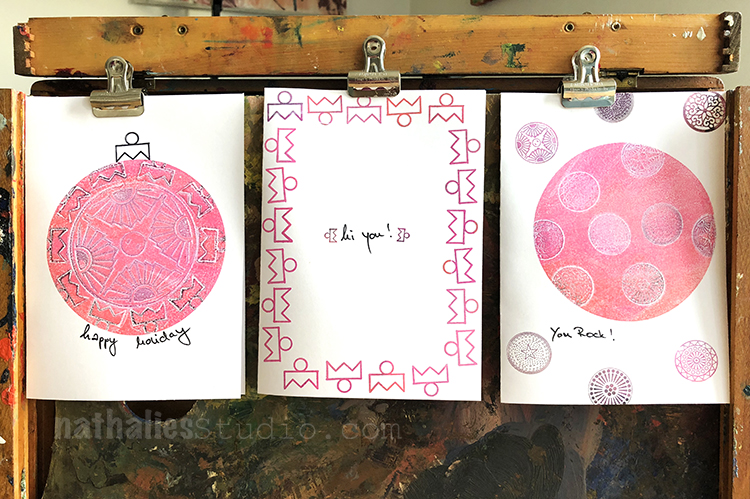 For this mix of cards I used both sets- for the left and middle one creating borders with the topper but also mixing up both sets once again.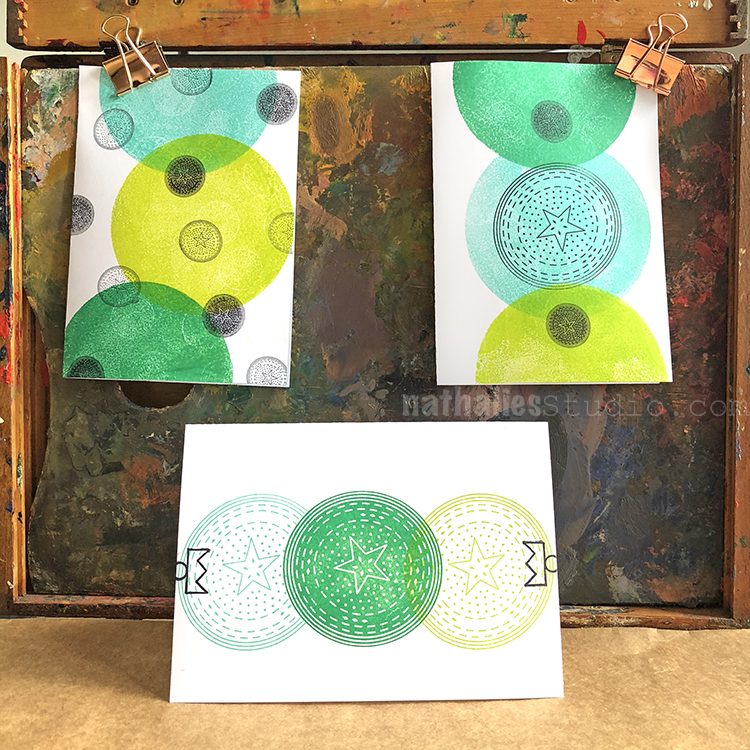 For the cards above I played around with both sets and created a cohesive note card sets, which I can use for various occasions.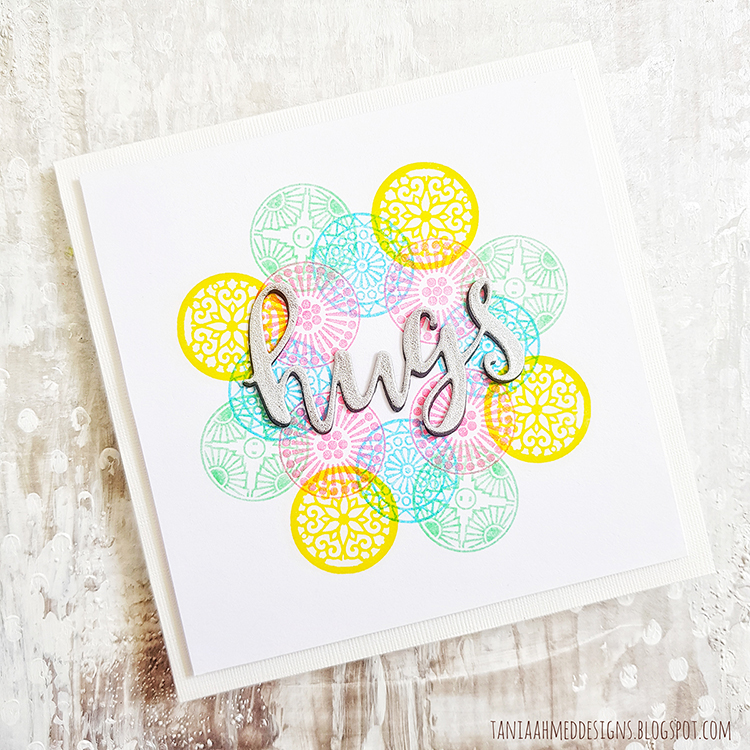 Tania created this gorgeous Small Circle Jumble card overlaying the circles in different colors.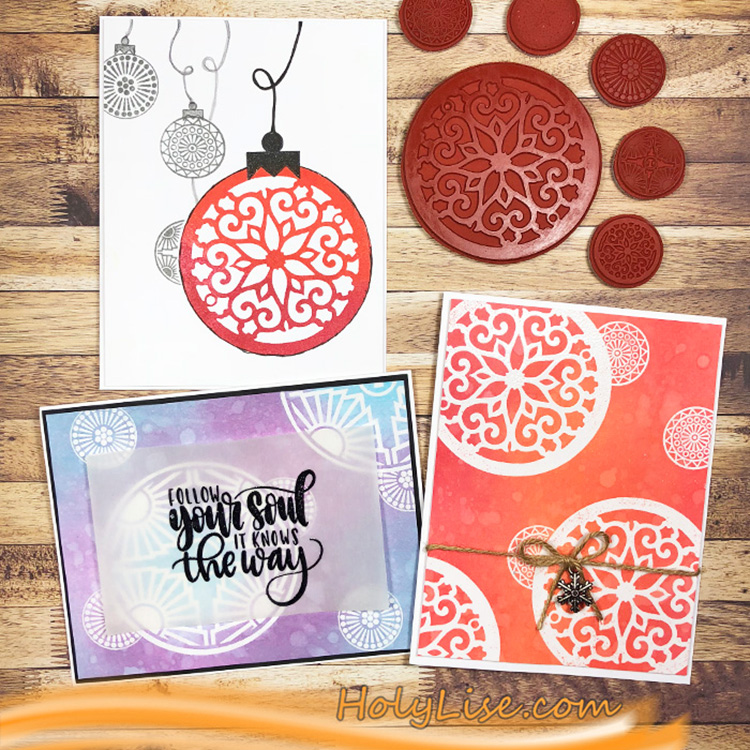 Josefine made a bunch of cards mixing up both the Large and Small Circle Jumble sets for some added dimension.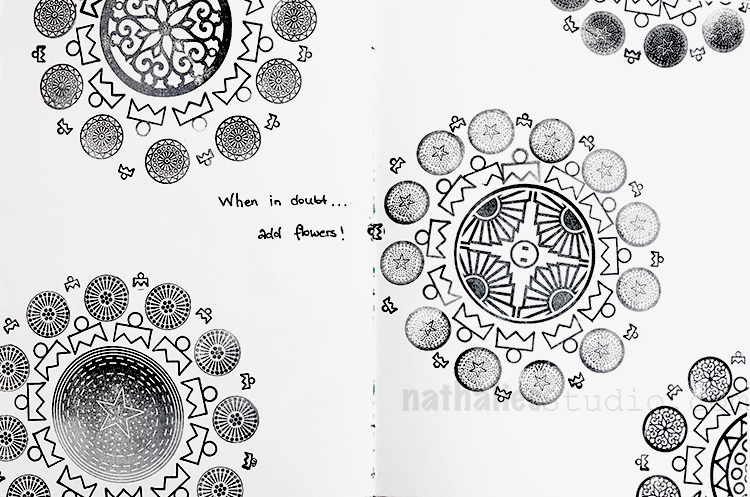 For the art journal spread above i played with both sets and made some Mandalas. I could have colored them in as well -but I loved the black and white look at the moment more :)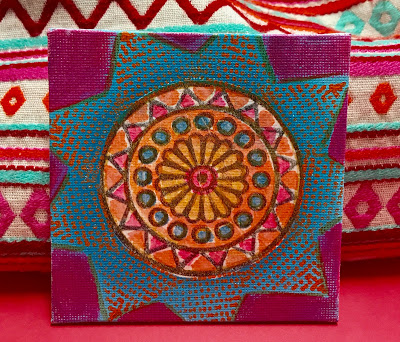 And Kae Pea the owner of RubberMoon made this gorgeous Bohemian Star on a canvas!
Let's show some samples with the new ArtFoamies Mini Sets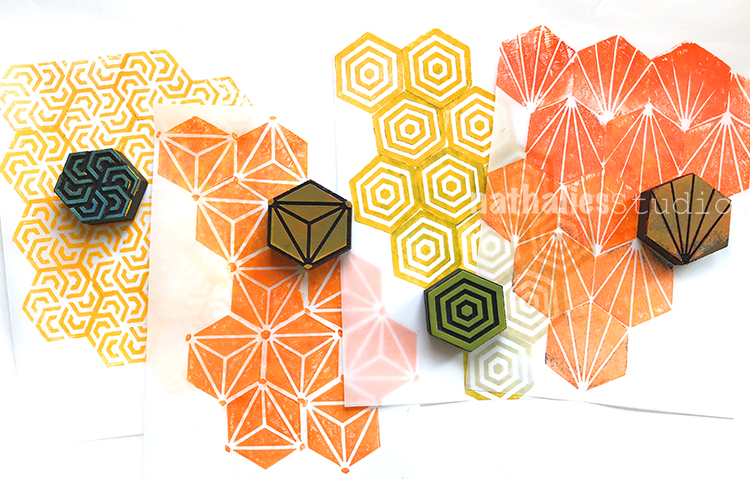 The Mini Hex Set is just super adorable!!! You can mix it with the regular sized Hexes as well.
Here is an art journal page where I just used all of them- but of course you can use them individually to create patterns- just like their big sisters :)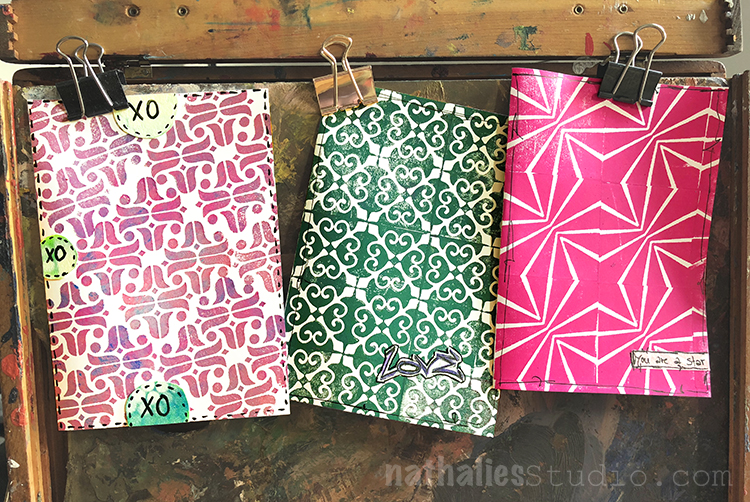 And some cards with the new Mini Tile Set.
Which of the new stamps makes you the most excited? Any favorites?
Pick up the new stamps here: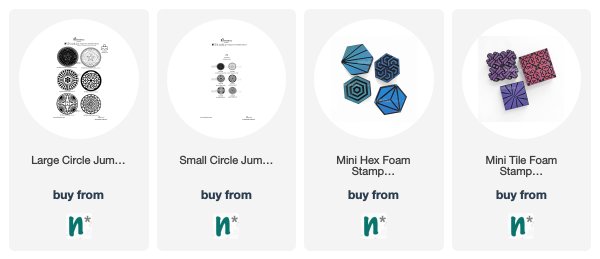 SaveSave
SaveSave
SaveSave