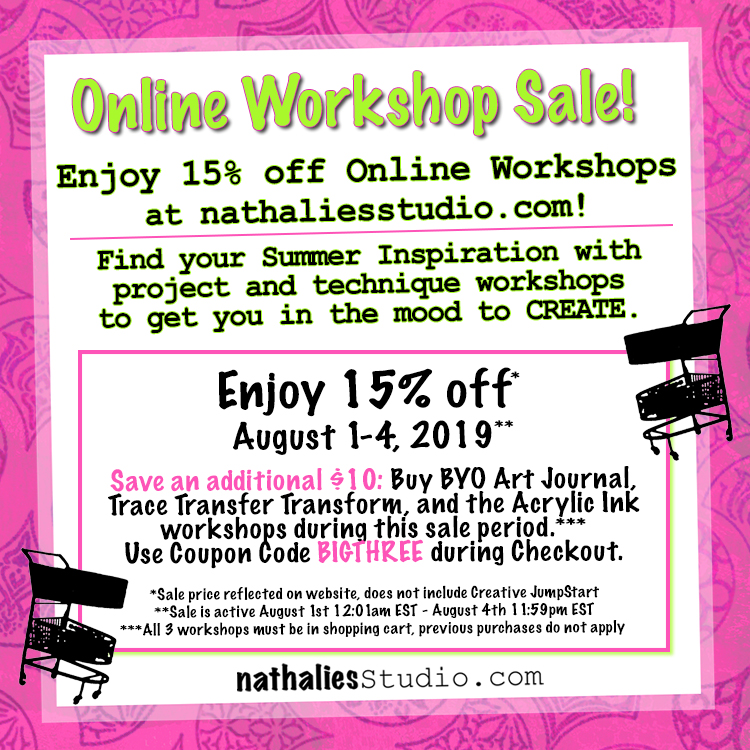 Guess what? I am having an Online Workshop Sale! Right now all my online workshops are 15% off here on my website. This is your chance to use the last of summer to get back into some art making.
The sale runs through August 4th at 11:59pm EST and includes both project and technique workshops. AND if you purchase BYO Art Journal, Trace Transfer Transform, and Acrylic Ink during the sale, you can save an additional $10. You just have to enter the coupon code BIGTHREE when you check out (previous purchases do not apply).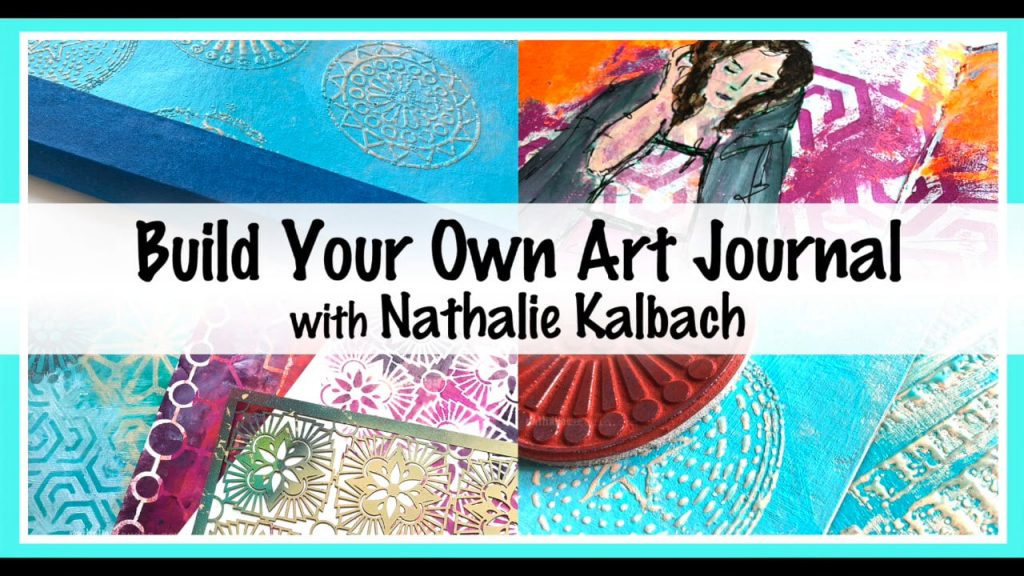 BYO Art Journal will help you build your very own art journal from scratch – you will make covers, inside pages, bind it together, and then fill it. Yes, all that – WOW! This is how I make most of my art journals now and it is definitely a fun and satisfying skill to have.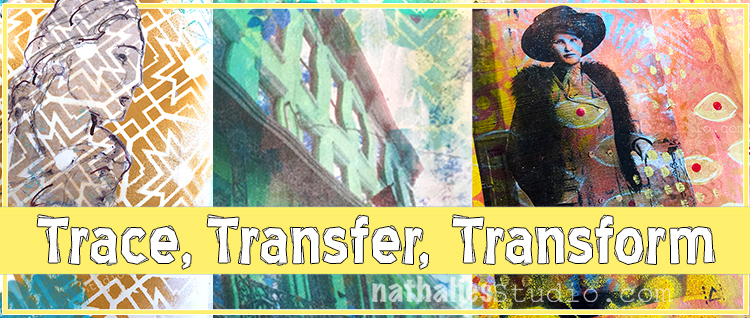 Trace Transfer Transform will teach you various techniques for introducing images into your art journal from photographic and magazine sources. Then by transforming these tracings and transfers, you will learn to integrate them into your unique style of creating.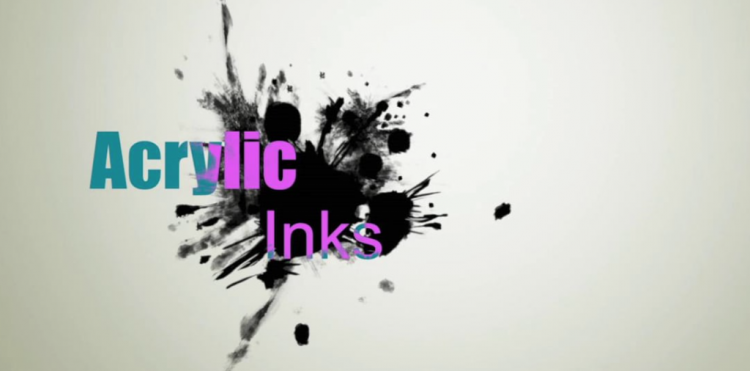 Acrylic Ink will walk you through the basics and all the way to some more advanced techniques with one of my favorite mediums. Get inspired to use acrylic ink more in your mixed media!
In addition to these 3 great online workshops, there is my perennial favorite Art Journaling Demystified or if you want to apply some mixed media techniques to a project on canvas, there is Season Canvas Fall.
I hope you join us in some of these and use your final weeks of summer to get back to your art journal, crafting and creating. Check it out HERE. Remember: sale ends at 11:59pm on August 4th, 2019.