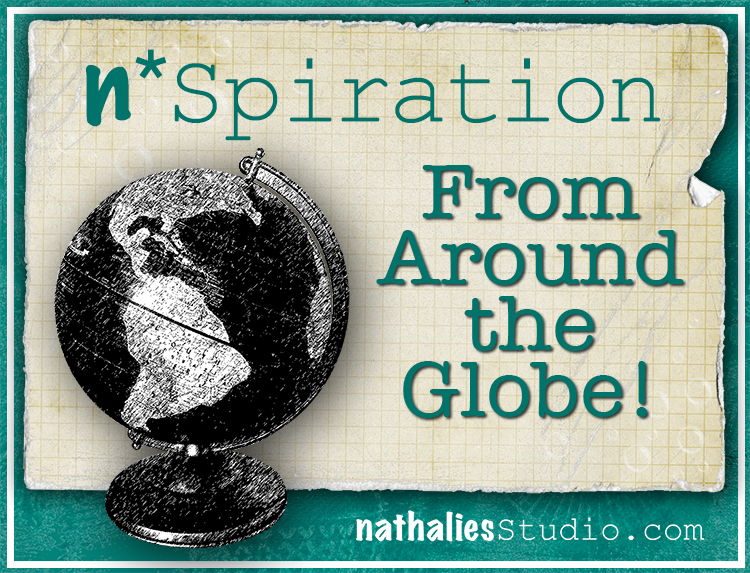 Ready for some inspiration? Today we have some projects from around the globe. It's always fun to see how you're using my stamps and stencils and I am so happy to share some examples today. So let me know if you're doing something cool with my products, and you might see yours on the next Inspiration from Around the Globe!
---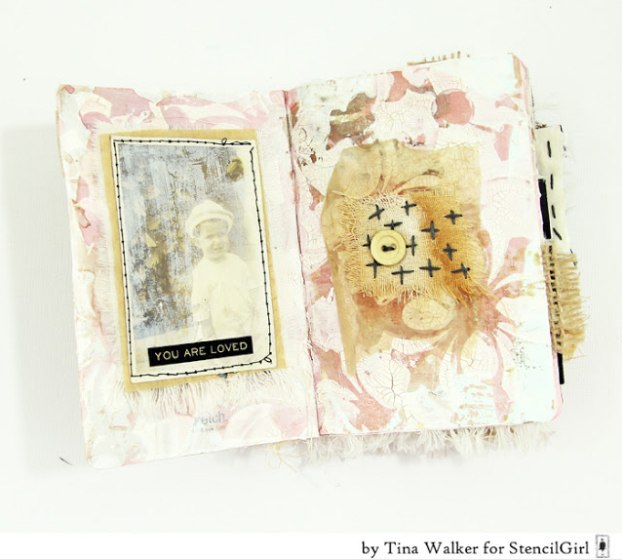 First from the US we have a gorgeous little book for Earth Day by Tina Walker (who was a member of our Creative Squad and you can check out some of her other projects HERE). On this page she is using my Versailles stencil for the background.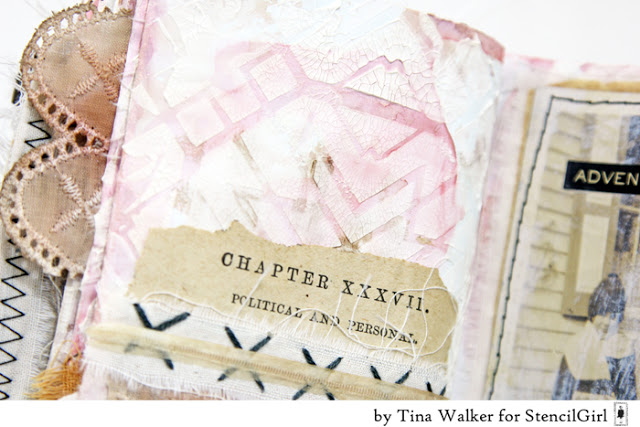 Here she uses my Toledo stencil as a background pattern for another page.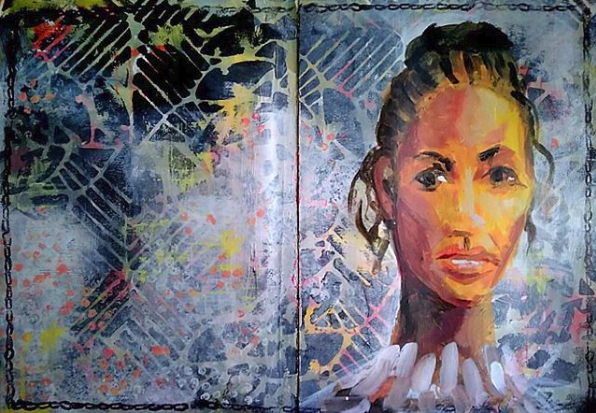 Next is an art journal spread from Mary Thoma in the US also. I love this portrait and the use of my Batik Pattern 4 foam stamp for the bold background and that little chain border is my Chain Link rubber stamp from the Embroidery set. What a beautiful page!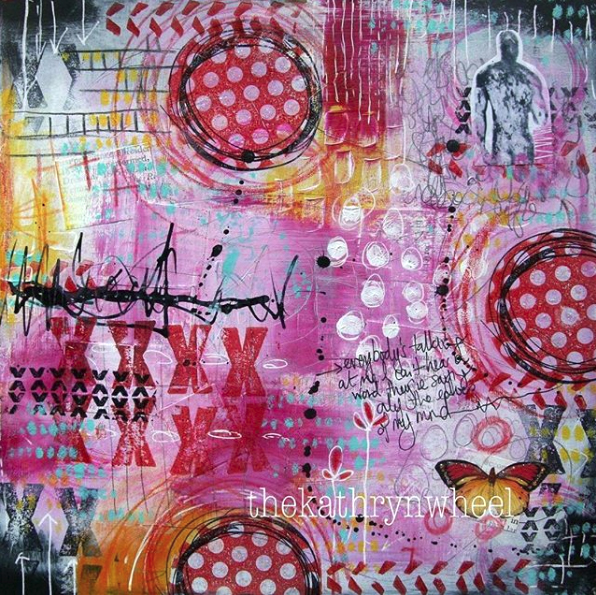 Loving all these patterns from Kate Crane in the UK! She's using my Marks stamp set for those red and black xxx marks and hash marks.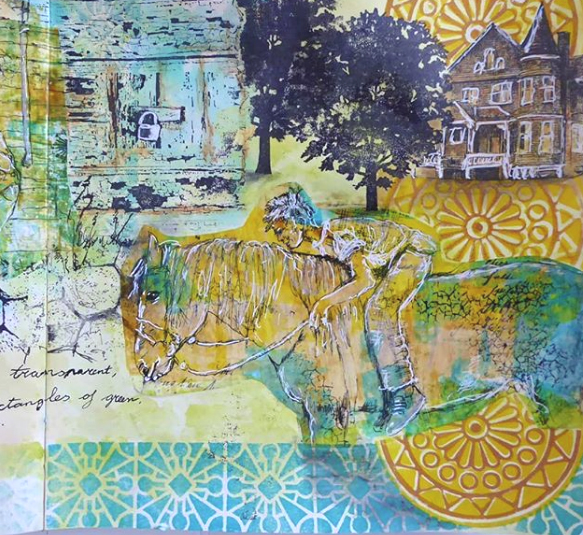 Here is a beautiful page from Ellen Captijn from the Netherlands, inspired by this year's Creative JumpStart online workshop. Be sure to visit her Instagram page to see the full art journal spread. I love how she's incorporated by Buenos Aires Border foam stamp along the bottom in blue and my Valley Road foam stamps along the right side.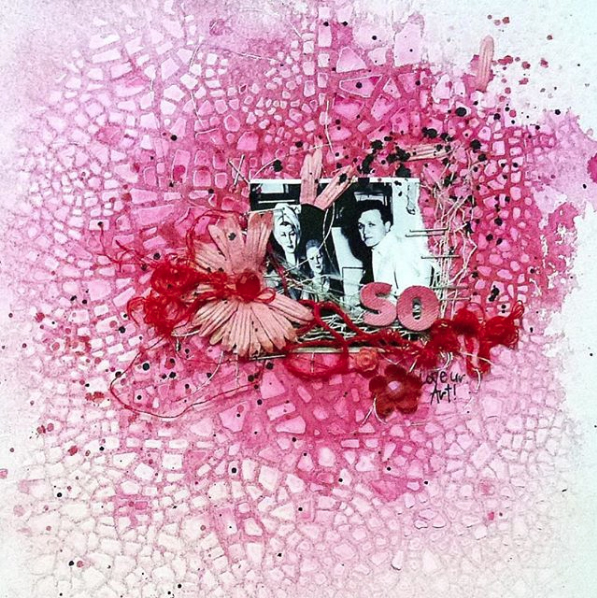 And finally we have an "oldie but a goodie" from Louise Nelson in Australia. She reposted this layout from 2013 so we thought we'd give it some love too :)  That awesome texture in the background is none other than my Crackle stencil – one of my first stencil designs and always a fan favorite after all these years! Thank you Louise!
---
Thank you to all the talented artists!  If you'd like to give some of these ideas a try, here are the stamps and stencils that they used: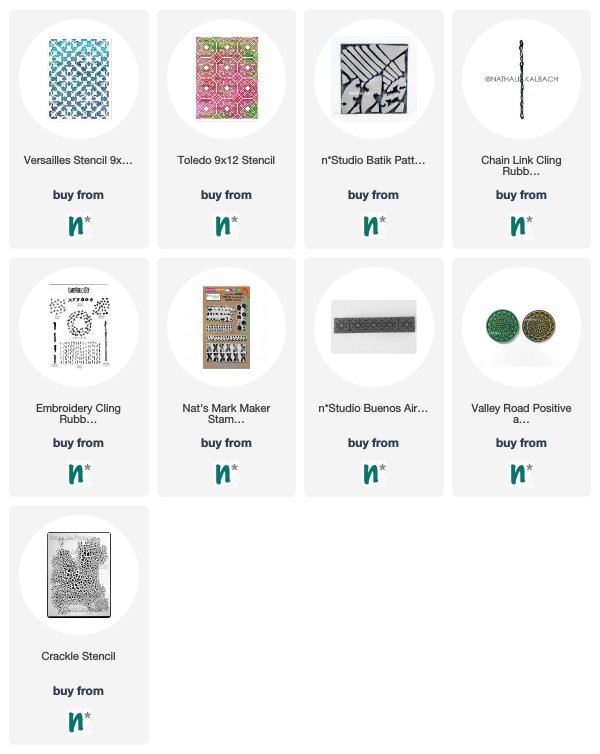 Don't forget to tag me when you post your projects! I'd love to include your work in my next Inspiration From Around the Globe post!