This is my favorite canvas that I created for the exhibition. Actually not only for the exhibition. I created it already with a place to hang it in my mind in our new home in Jersey City. It is a wall that is in the middle of our dining and living room – there is a little fireplace in the wall. So the plan is to hang this canvas on one side and make another one the same size  70x80cm (27.5×31.5 inches) – or the other side of the wall but with a Jersey City or NYC theme- have to see ;). mmmh- now I wonder if that is a size I can get in the States- better inquire – LOL .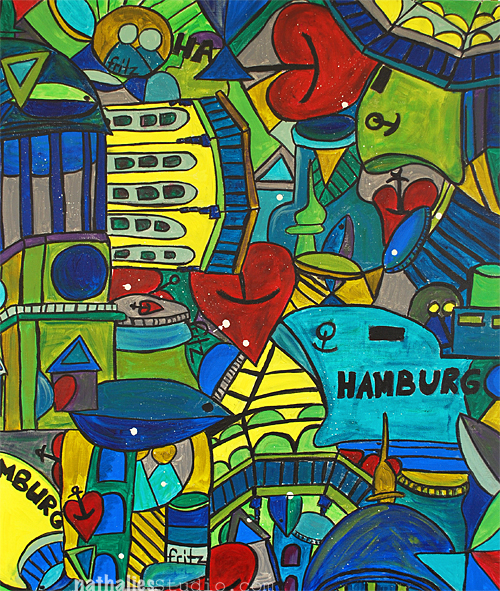 Again symbols, landmarks and typical Hamburg-related things on this canvas.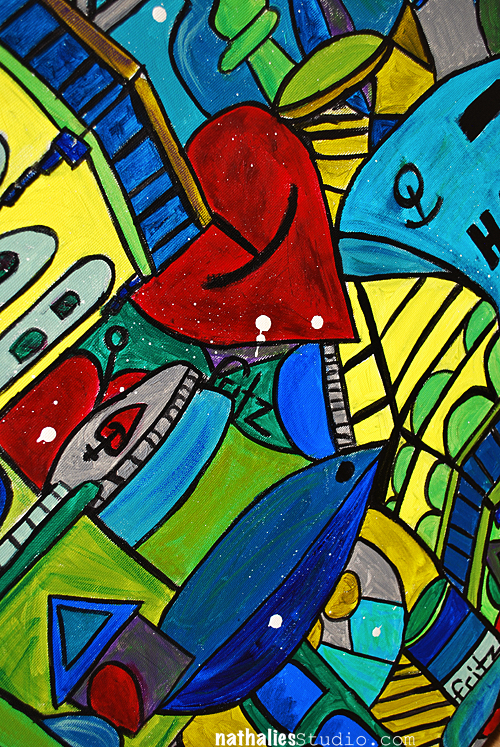 I painted with Liquitex Heavy Body Acrylic Paints, Markers and Spray Paints.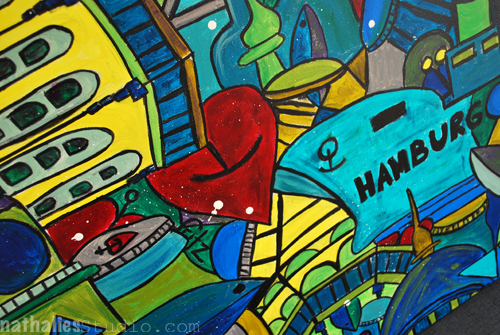 After this canvas I am almost striving to do even bigger canvases…but then there is the question, where to hang it – LOL.
Have a colorful day today :)
nat