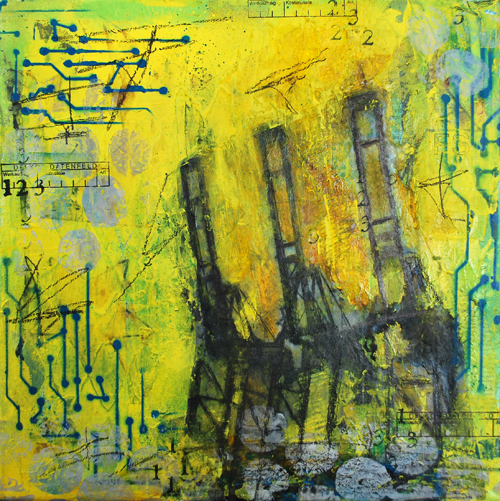 Another Canvas for my exhibition- which is going to be part of a small series of three and belongs to this canvas I showed already. I find the Hamburg Harbor very interesting – I love the cranes, the big container ships, the containers. Hamburg is actually called "Tor zur Welt" too, which means "Gate to the World" – a second name of Hamburg which apparently has been mentioned in 1888 already (I didn't know – LOL). I have to say the harbor has  indeed this little taste of a gate to the world. BTW – if you are ever in Hamburg as a tourist…do not go to the harbour on the weekend – it is unbearably full there in the summer…the best time is in the middle of the week at 10 am – and then take a boats tour – beautiful!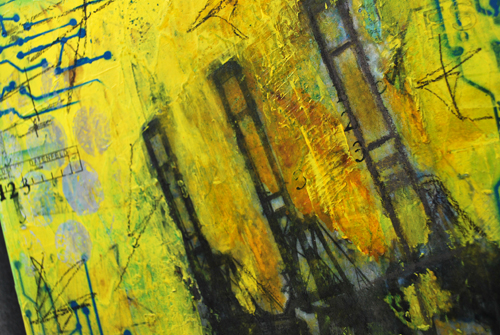 Off to work on the third canvas in this series.
What second name is there or would you give your home town/city?
Have a gorgeous day
nat