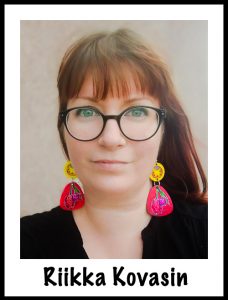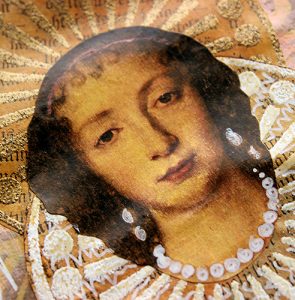 Excited to share another gorgeous Guest Post from Creative JumpStart 2021 teacher Riikka Kovasin! Today she shares a stunning art journal page using my Grove Street and Fairview Fan foam stamps.
Enjoy Riikka's artistry!
---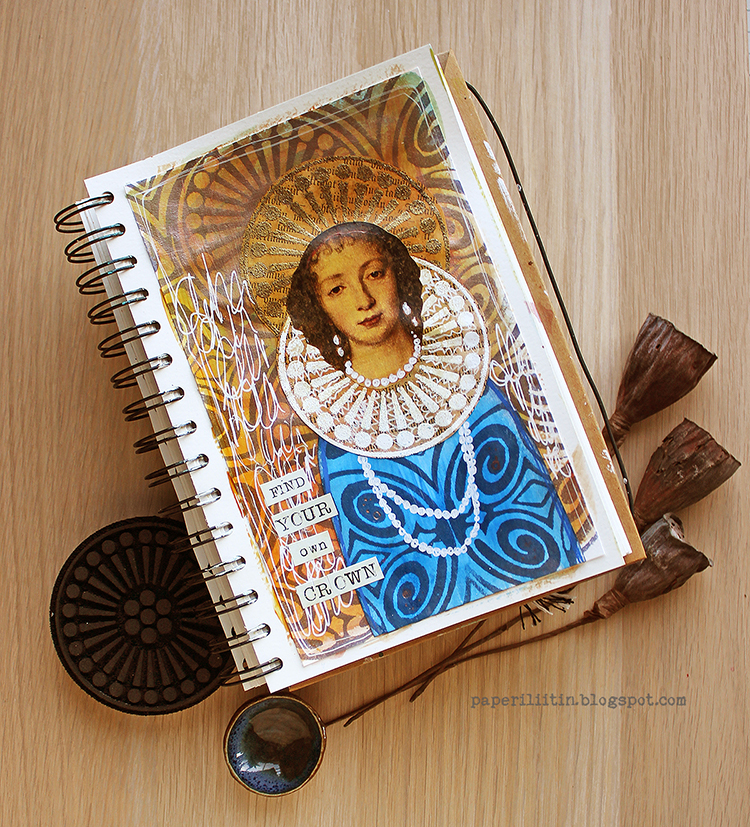 Hi there! It's Riikka here with my third and final guest project! I hope you have enjoyed them so far. They are all quite different, but that's just to show that Nathalie's stamps go so well to different projects and styles!
As my final piece I made an art journal page. I really love how versatile the "Grove Street" stamps are. In the card they reminded me of a sun with the rays of light, in the earrings they made me think about Nordic patterns and Marimekko and here I turned them into a crown and neck ruffle! All with the same stamp set!
I recorded a little video this time, too:
I started the page by making some patterned paper of my own. The stamps make it easy as you can combine them in various ways. I created one bigger pattern and another smaller one. The bigger one then became the background for the page whereas the smaller one ended up being a piece for the dress. I used the Grove Street foam stamps and the Fairview Fan foam stamps.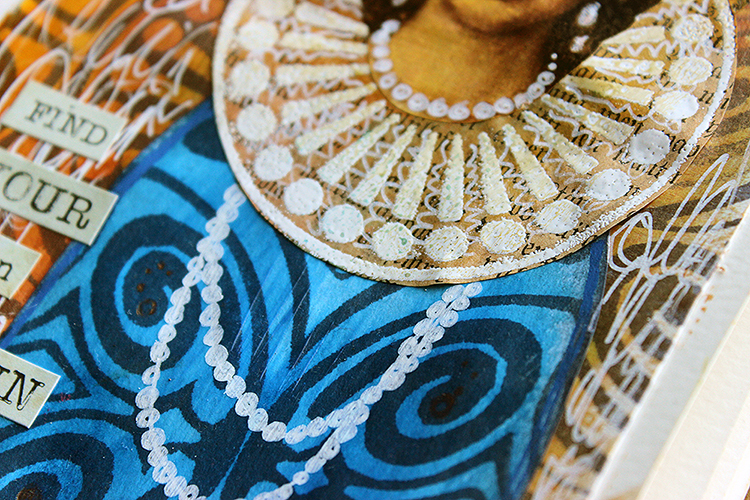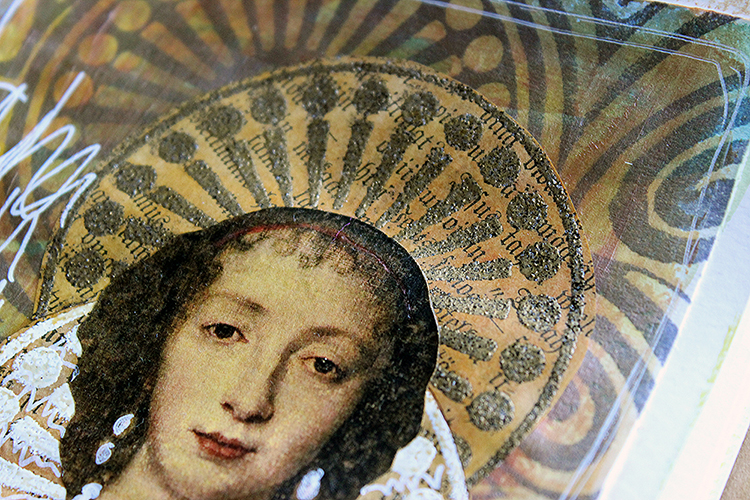 The character I made for the journal has a head from an actual painting. The painting is by Anthony van Dyck and it's of Queen Henrietta Maria, done in the 17thcentury, 1638. I printed the head a couple of times as I wasn't sure about the size but went with the middle size one.
The part that's not visible in the video is the collaging or adhering. After I have the background painted and the elements embossed and printed, I collaged them all together using an acrylic gel or a glaze of sorts called Izink ICE. This way I could make the background older looking by using a tea-colored glaze there and make the blue dress even more vibrant using blue gel. I've added a link to a series I made as a Seth Apter Creative Team member about ICE to the description box of the video, so you can see more, if you wish.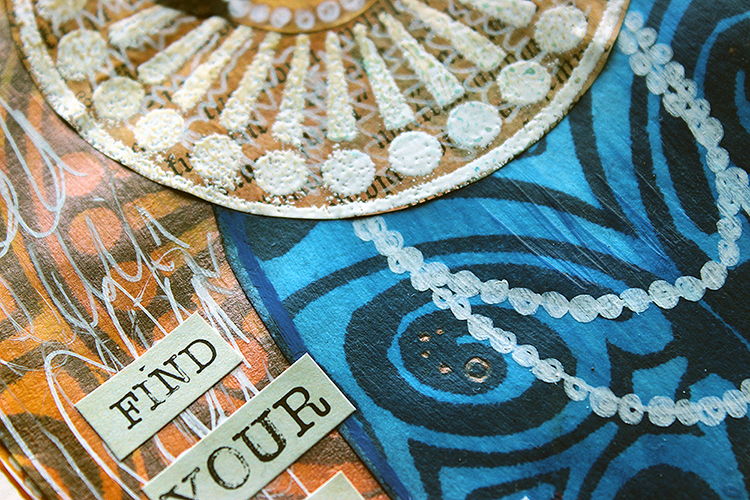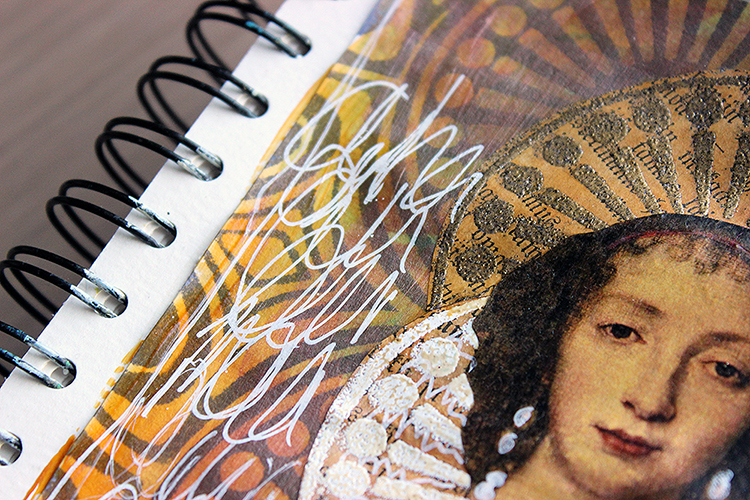 Thank you for this chance, Nathalie! I hope you have enjoyed these projects and thank you for stopping by today!
All the best, Xoxo Riikka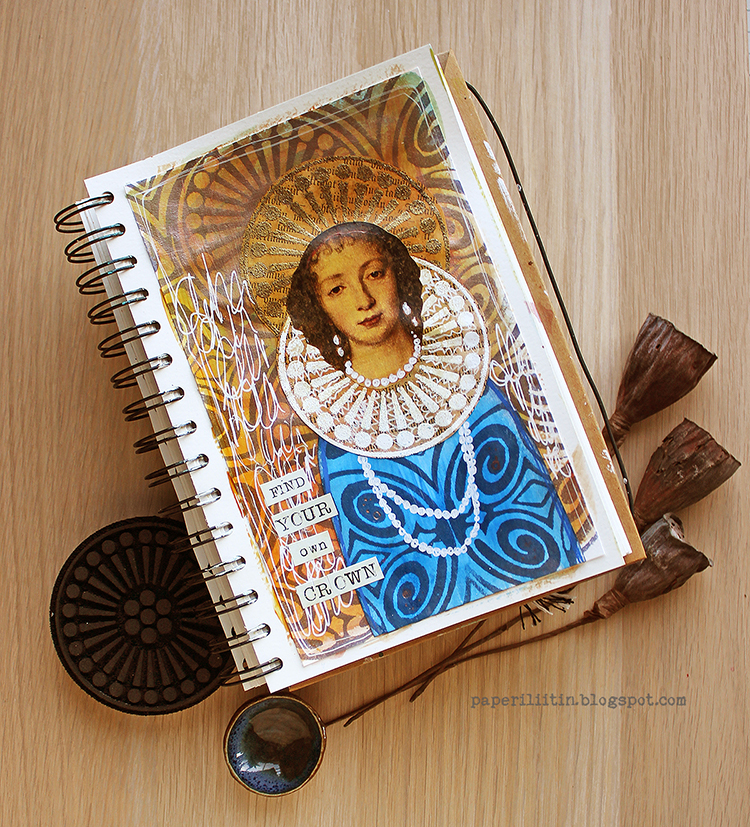 ---
Thank you Riikka -absolutely love how you used the foam stamps for that collar and dress! Henrietta has some serious style :)
Want to give it a try? You can find all my Foam Stamps in my Online Shop and here are some of the other supplies Riikka used: