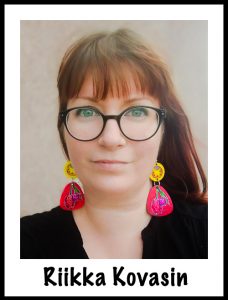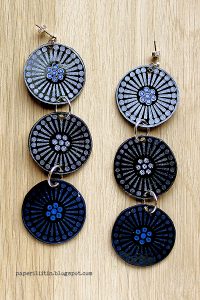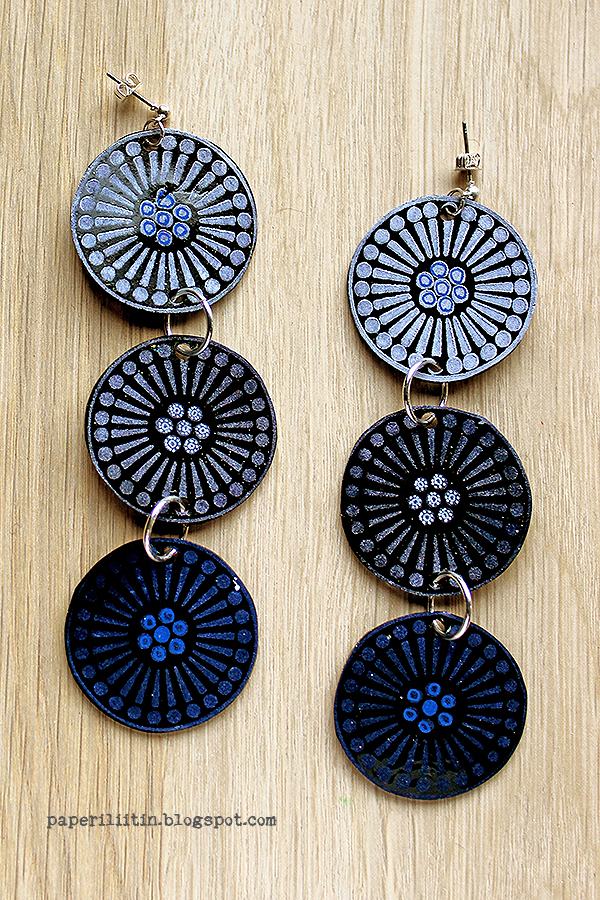 Today we have a very special Guest Post from one of our Creative JumpStart 2021 teachers: Riikka Kovasin! She is bringing us 3 different shrink film earring ideas using my Grove Street and Fairview Fan foam stamp sets. Before we get into it though, let's hear a bit about Riikka:
"Heippa! My name is Riikka Kovasin and I am a mixed media crafter from Finland. I live in Helsinki with my darling husband and our two sweet daughters. Creating is my passion and a way of self-care. Besides family and crafts, my weeks are filled with a full-time job.
I have been doing all sorts of crafts my whole life. I really got into papercrafts after I found scrapbooking when my older daughter was about 6 months old – that's over 10 years ago. Since then my style has evolved to more and more mixed media direction and nowadays, I tend to go dimensional and do more altered and mixed media pieces than regular layouts.
I absolutely adore getting my hands into paints and mediums! To me the process of creating is equally as important as the finished project."
We are so excited to share some projects with you from Riikka, and this is the first of a few that will be coming in the next few weeks so check back for more :)
---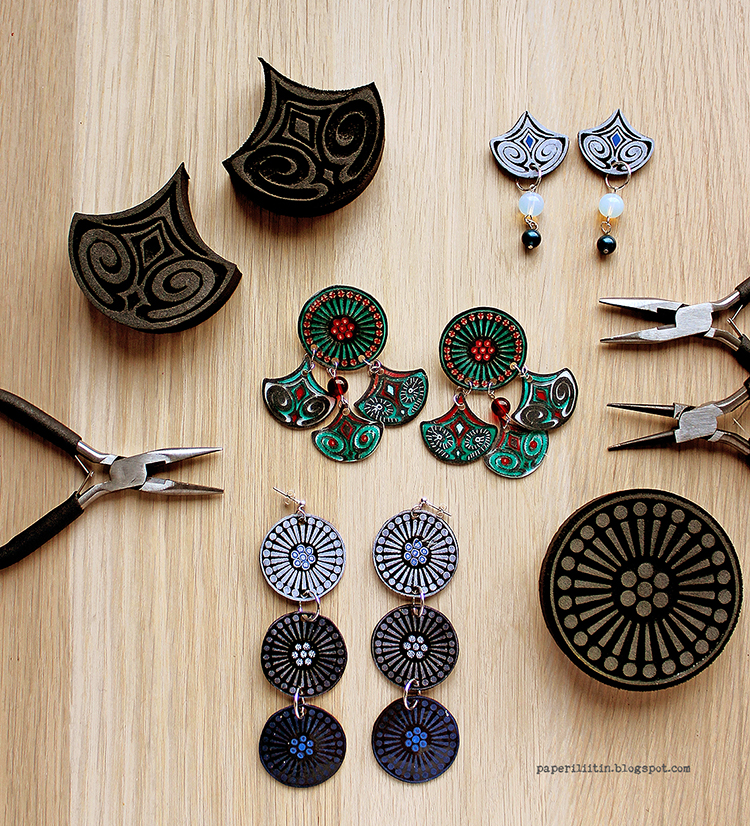 Hi there! It's Riikka Kovasin here today to share a guest project with you. I actually made a couple projects, so you'll be seeing me a few times in the course of next weeks.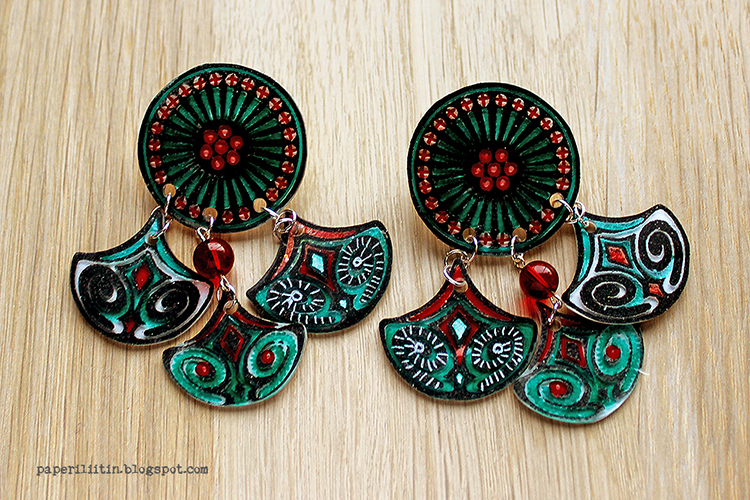 As my first go I made some jewelry pieces. I really love the patterns of the foam stamps and love how satisfying it is to stamp with them, but on their own they are maybe a touch too big to be used as jewelry. As a pendant, maybe, but as I'm more into earrings the images seemed a bit too big. But no worries, I can always use shrink plastic! That way I'm getting the pattern and the feel of the foam stamp, but the finished piece is half the size! So satisfying!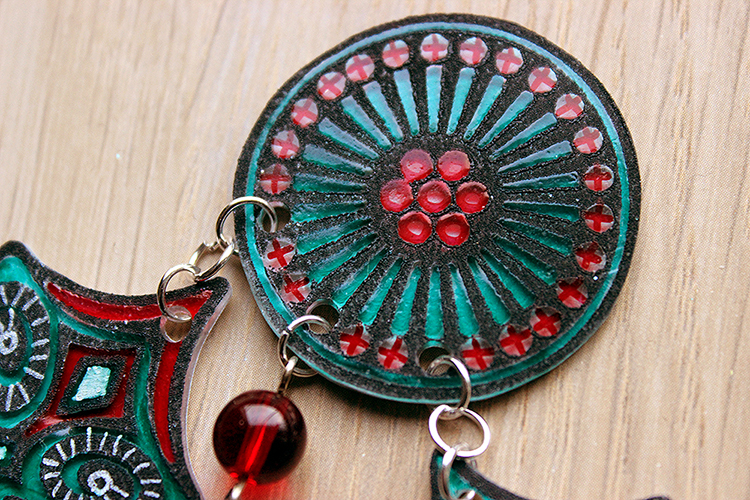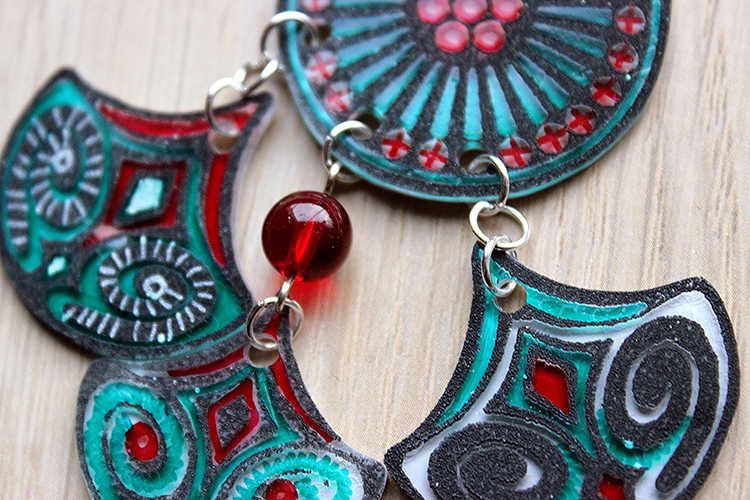 For these three pairs of earrings, I used both white and black shrink plastic. I used acrylic paint to stamp the images and then colored them using alcohol and paint markers. The first pair is made using both the Grove Street and Fairview Fan foam stamp set. The circular piece has an earring stud at the back.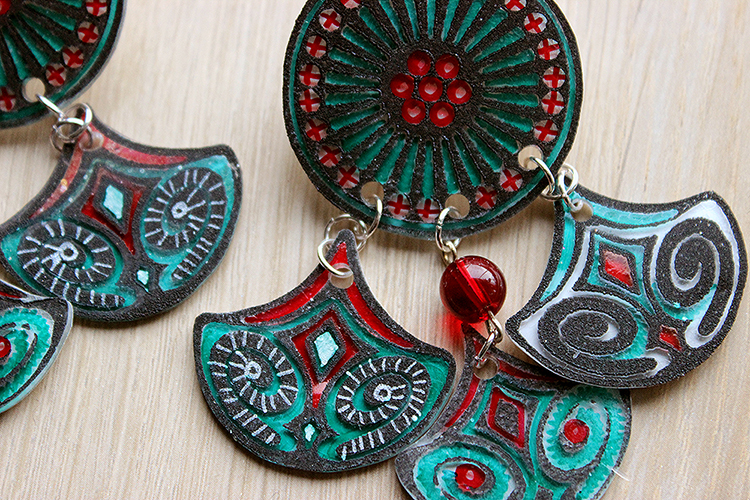 The dangly parts are made using both positive and negative version of the fan stamp set. To make the center fan a little bit longer than the other two I added a red glass bead between the circle and the fan.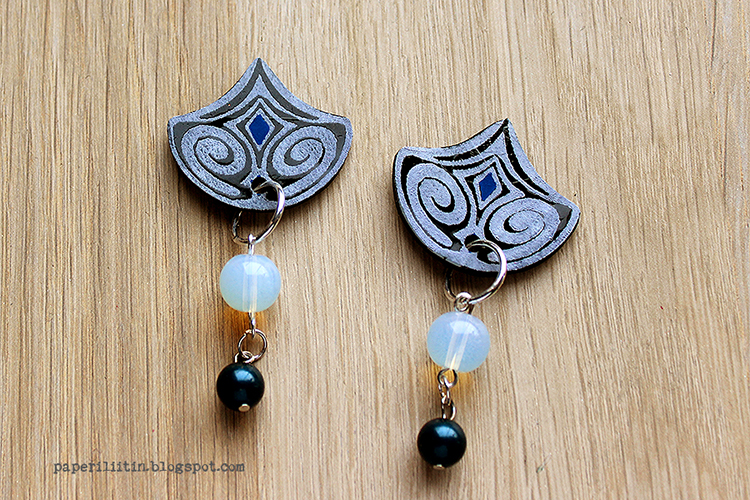 The second pair has even more glass beads as there's just the fans that are stamped. Again, there's a stud piece at the back.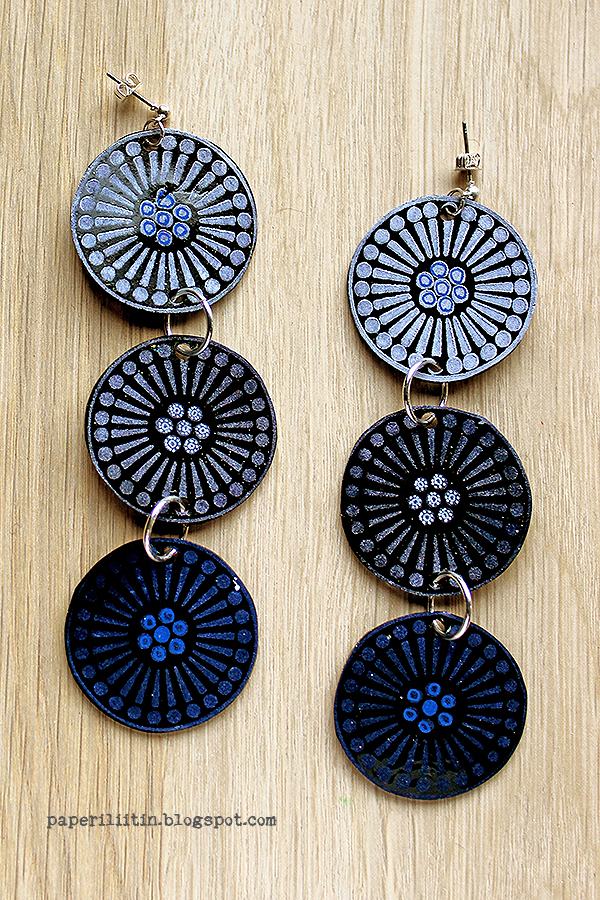 The last, but not least, is maybe my favorite. I made that using the Grove Street stamp, just alternated the color I was using on top of black shrink plastic. The first one is done with inky blue metallic acrylic paint, the second one pale blue metallic acrylic and the one nearest to the ear is then white acrylic paint.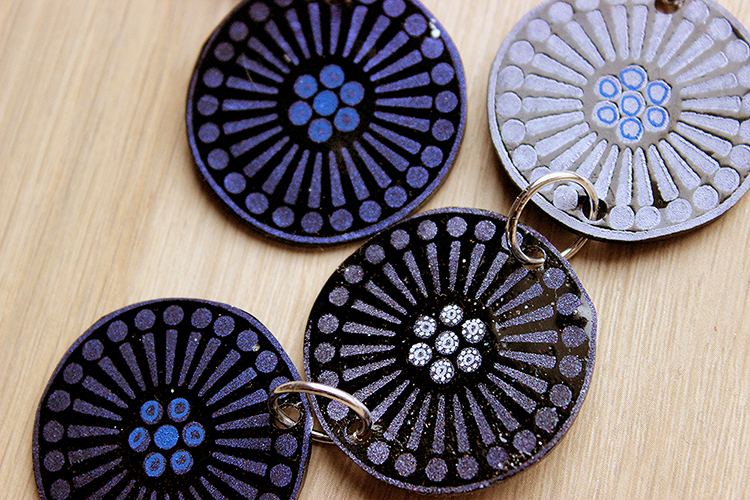 These dangle all the way as I added a stud earring with a little ring on top.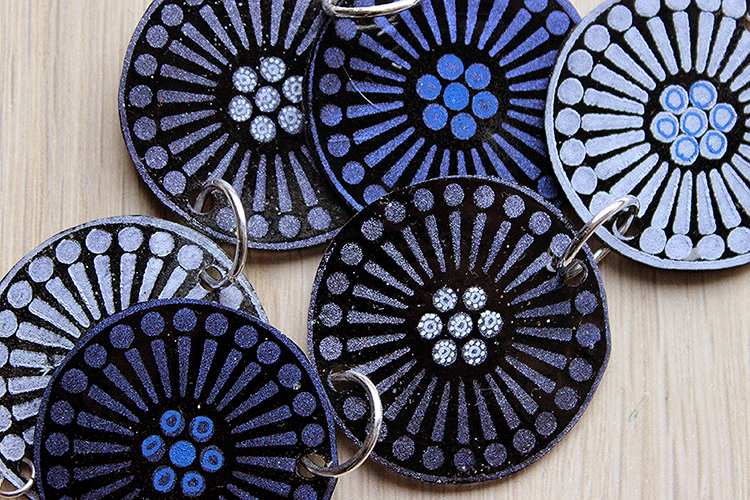 I'm not a jewelry maker but these were so easy to do even I managed them! Now the only trouble is to decide which pair to use!
Stay safe everyone! Xoxo Riikka
---
Thank you Riikka! Wow who is excited to try foam stamps with shrink film now? I love all three of these possibilities and I love how they could work for a variety of different fashion styles.
Want to give it a try? You can find all my Foam Stamps here in my Online Shop and here are some of the other supplies Riikka used: