Instead of a New Year's Resolution I, amongst many others, pick a word that I try to live by in the new year. Last year it was BOLD …this year it is LIGHT …next year it might be ITALIC… just kidding ;)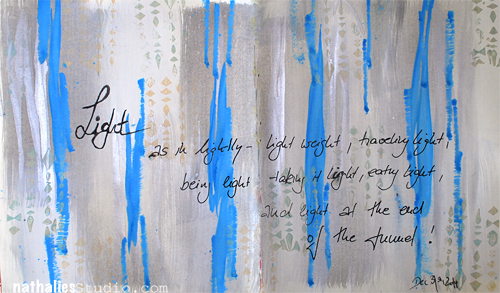 Light is indeed my word for this year. It is a good word for many different kinds of lights that I would like in my life. I want to take thinks more lightly, travel light, be light and not overthink everything too much, eat light, and …see the light at the end of the tunnel :) Let's see where this goes!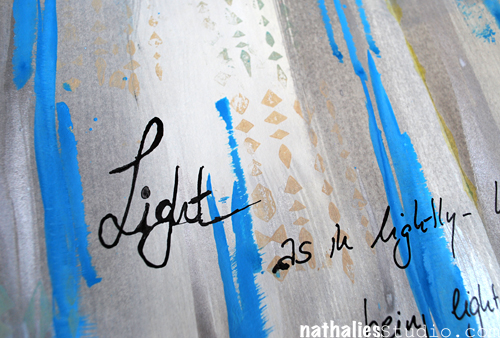 Light is also the page spread in my art journal itself and the time I spent on it. I created it very quick on December 31, 2014 – after contemplating with myself, that I a) have no time because I had to work on last minute stuff for Creative JumpStart  and b) that I have no time because I should really make myself representable for a little party I was going to. Well…Light helped- little bit of acrylic inks with a brush – little bit playing, little bit of acrylic paint on a stamp …and voila- done. And aren't I glad I did it…it is in there…in the journal- as a good reminder until I fill the book- LOL.


What is your word if you have one?