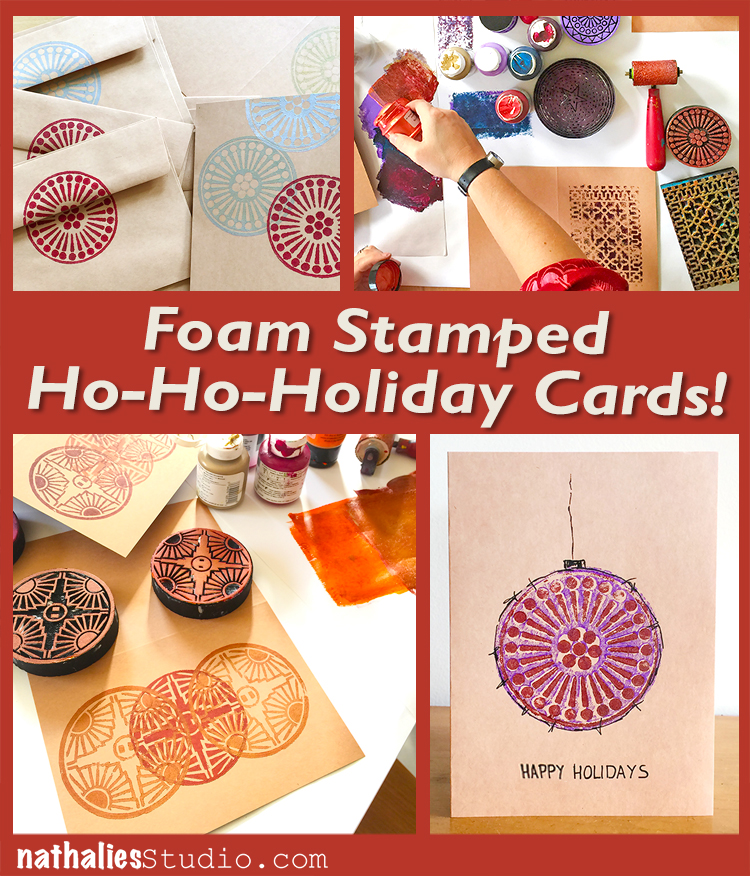 Last week Kim and I got into the holiday spirit a little early and made some stamped cards with my newest ArtFoamies.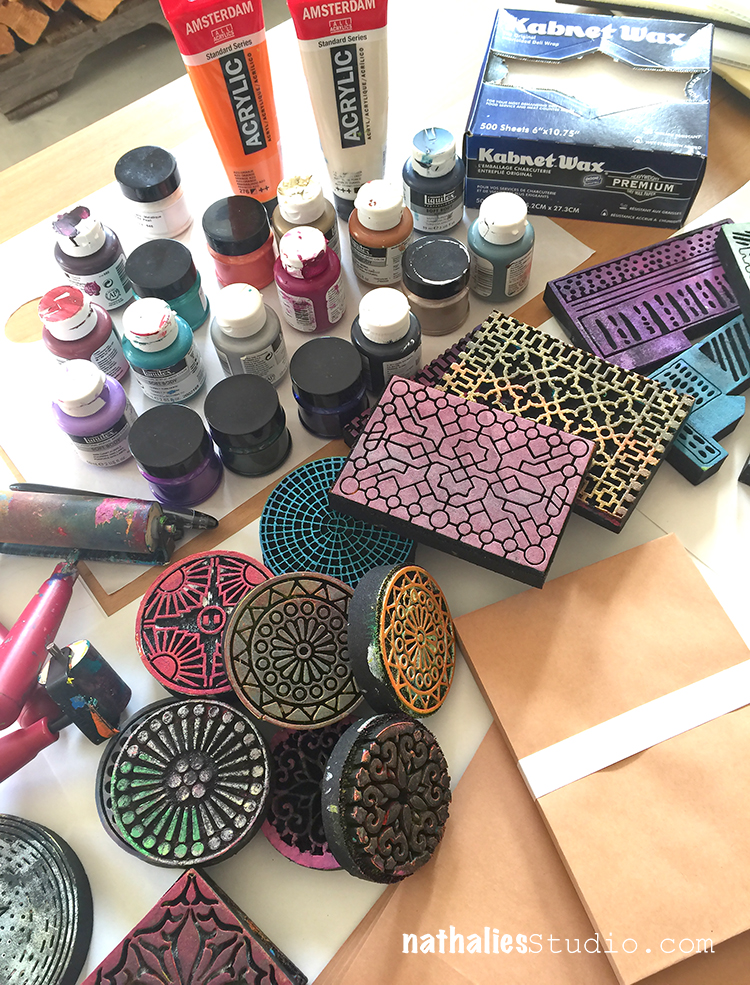 We had some craft paper card and envelope sets, my ArtFoamies foam stamps, a whole bunch of acrylic paint, brayers, and some deli paper or palette paper.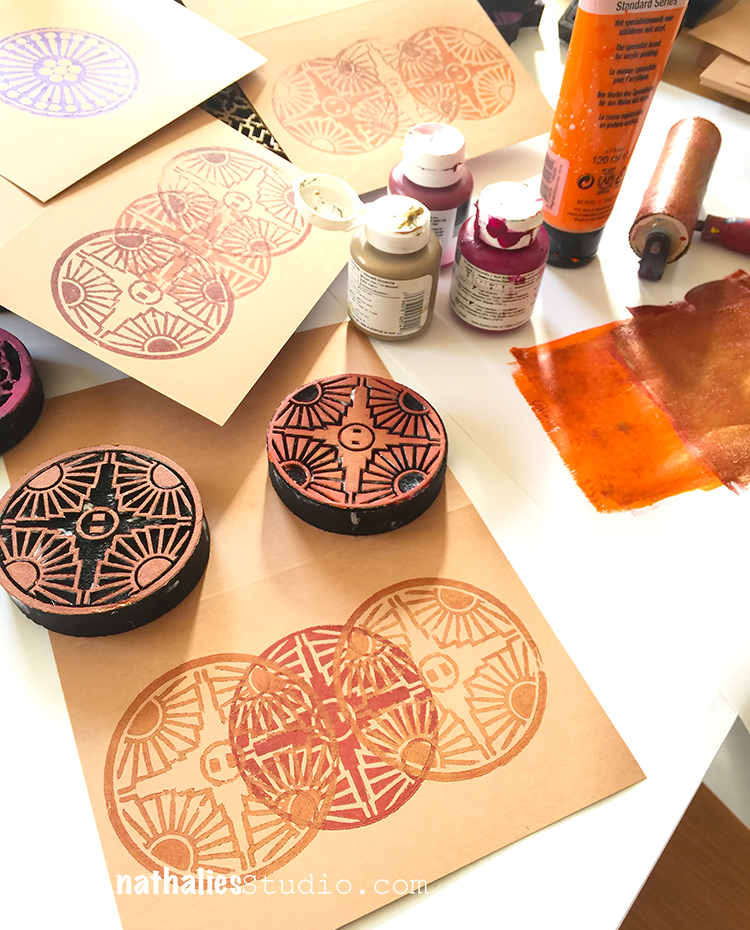 First Kim used my Broadway Positive Negative foam stamps and made a few cards for Thanksgiving – one of my favorite upcoming holidays (hosting again this year woot woot!).
We didn't limit ourselves to the typical holiday colors – here I am doing a card with my Valley Road Positive Negative set and just decided to go with purple. Why not?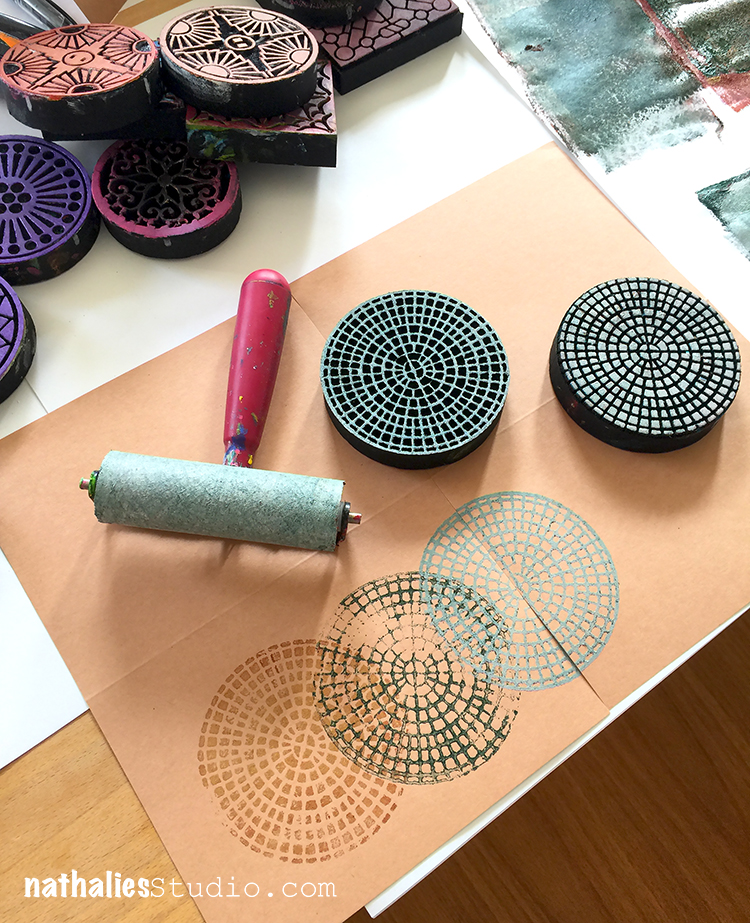 We overlapped and mixed colors and here used my Central Avenue Positive Negative stamps for a modern card. Maybe it's a snowflake or Christmas ornaments or just festive and fun :)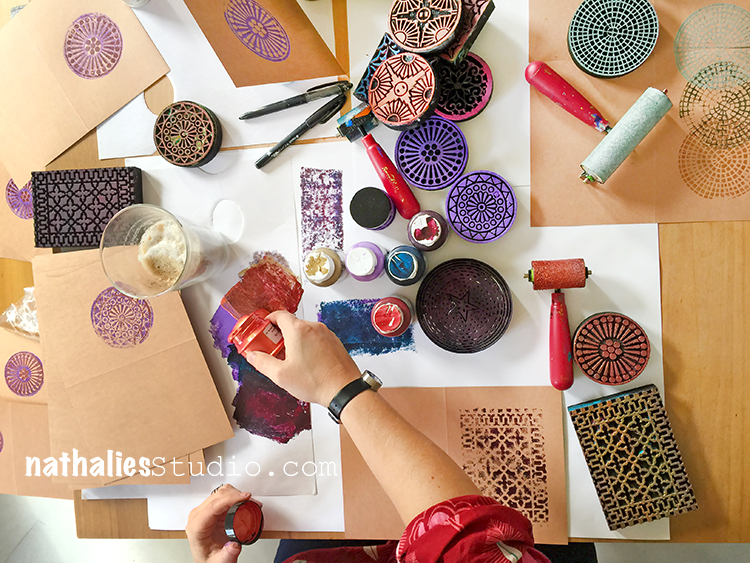 We went a little nuts and both made enough cards for just about everyone on our lists. Here I layered up the Downtown Positive Negative stamps and used a bit of metallic paint.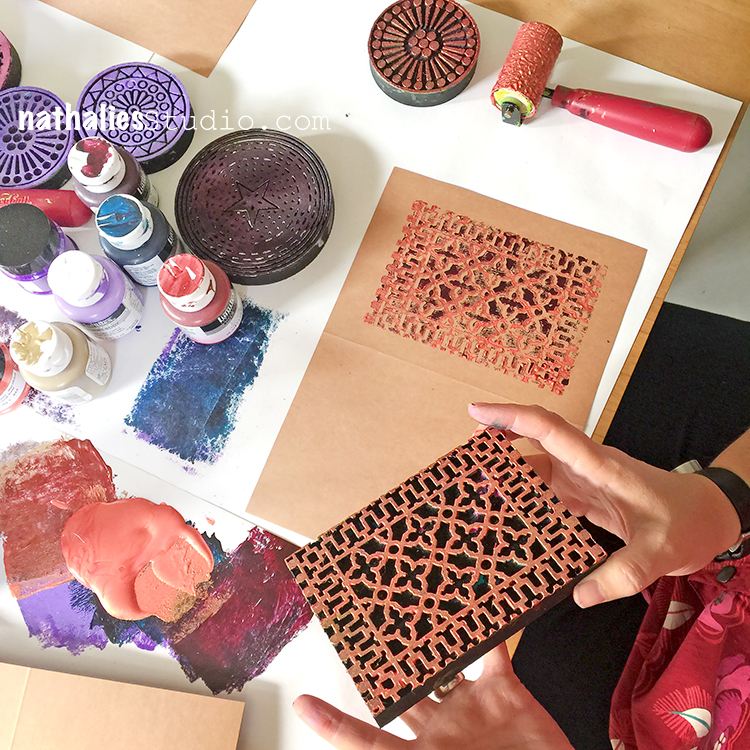 I love how intricate this design is. Maybe I will go back to this card as I got a bit too much paint on the stamp. It will not go to waste.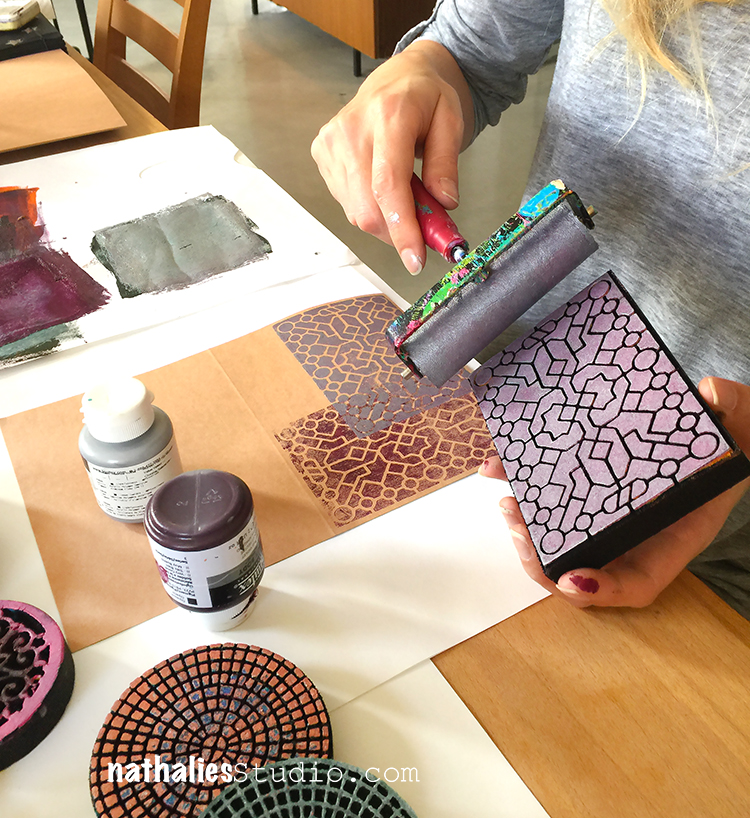 Kim chose an unusual arrangement for this card using my Exchange Place stamp and some mauve and purple paint. She could write a personalized message in the corner when she's ready to send.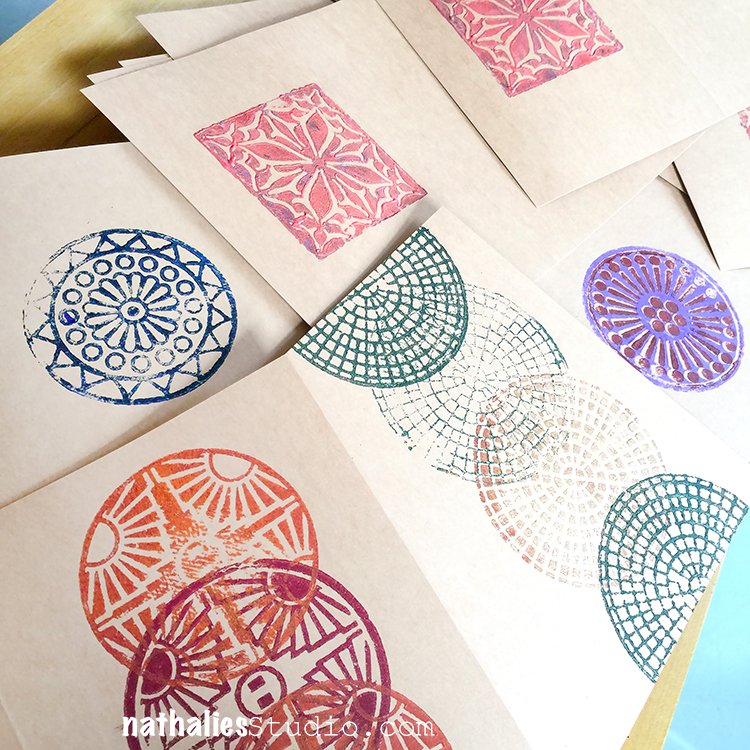 It was easy to stamp out a bunch at a time.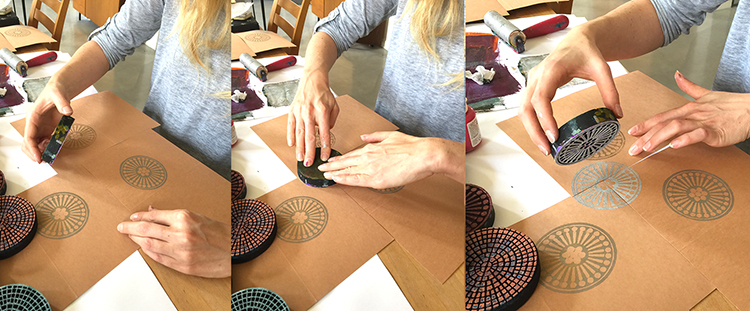 Kim lined up the edges of a few cards and stamped them at once to get the designs moving off the edge of the paper.
In the end I decided to add a message on this one (stamped with my Van Vorst Positive Negative stamps), using an Opount envelope addressing guide.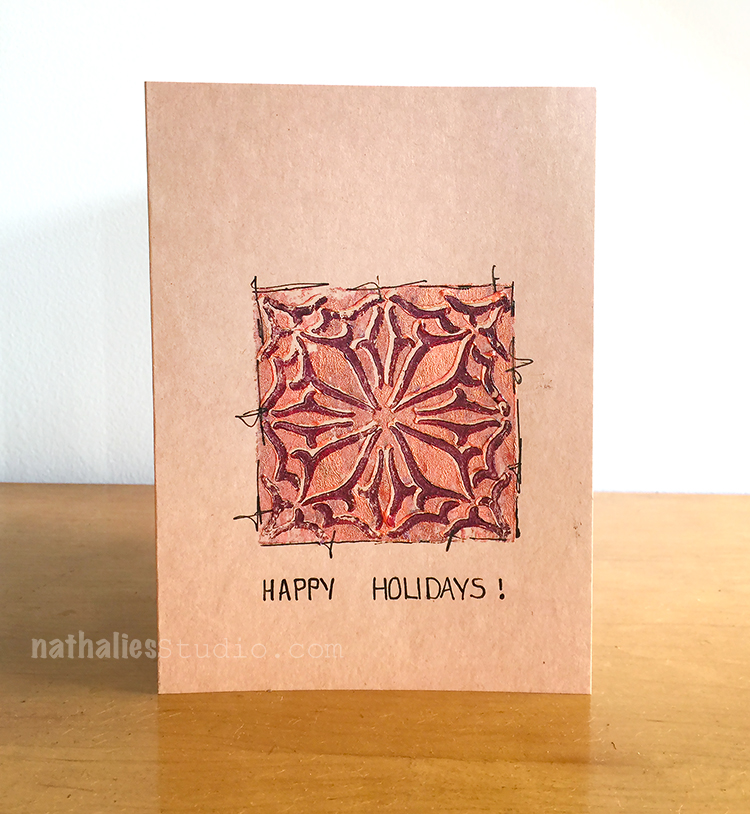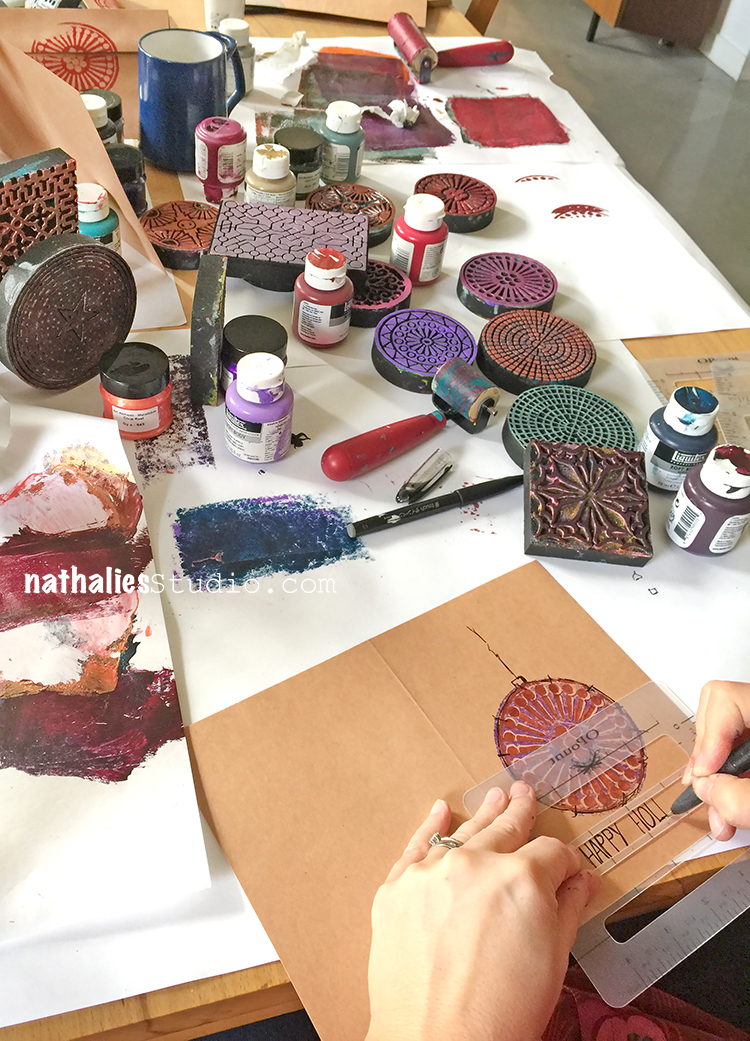 I dressed this one (used the Grove Street Positive Negative stamps) up with a bit of black pen to look like an ornament.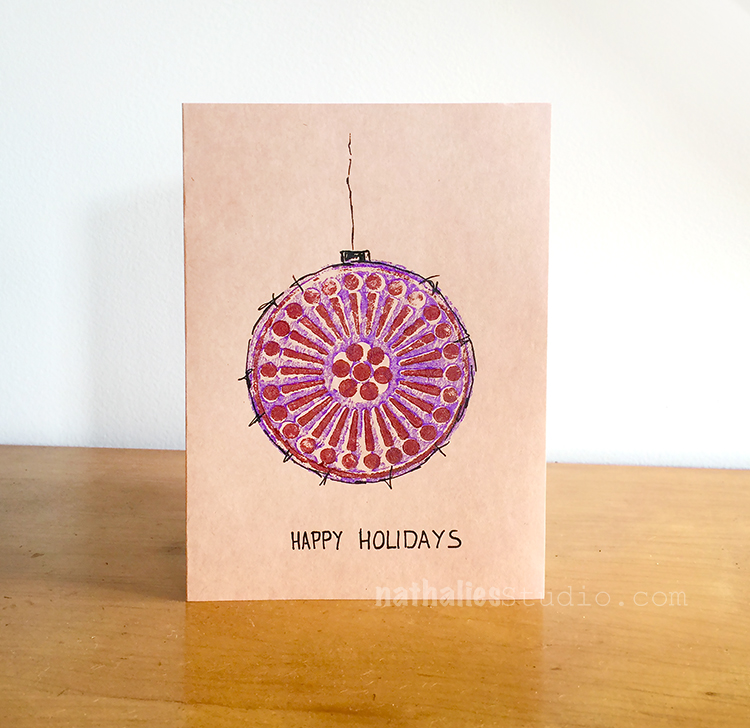 At the end of our play date we had made a bunch of cards for all the upcoming holidays! It was quick and easy and took a little of the stress of the season away knowing we have them ready to go!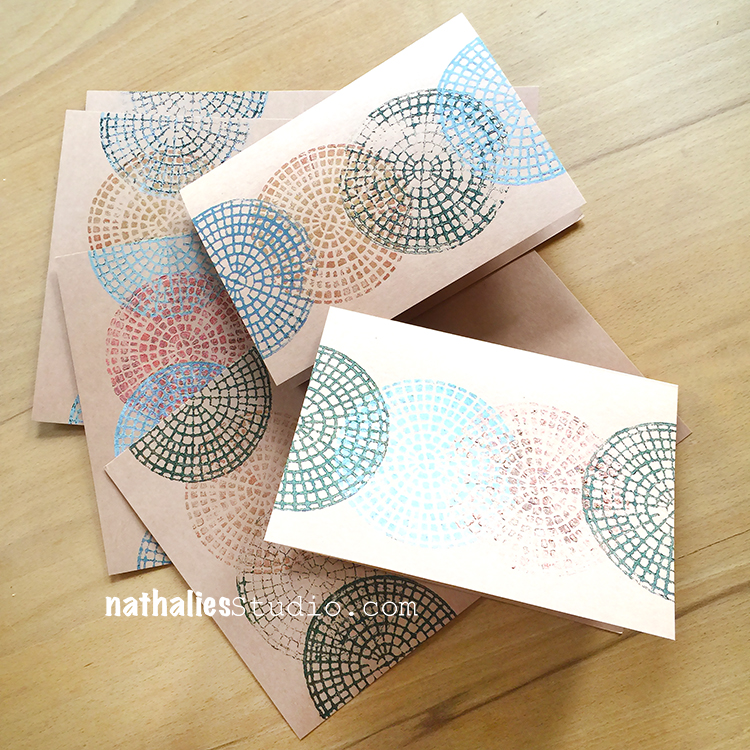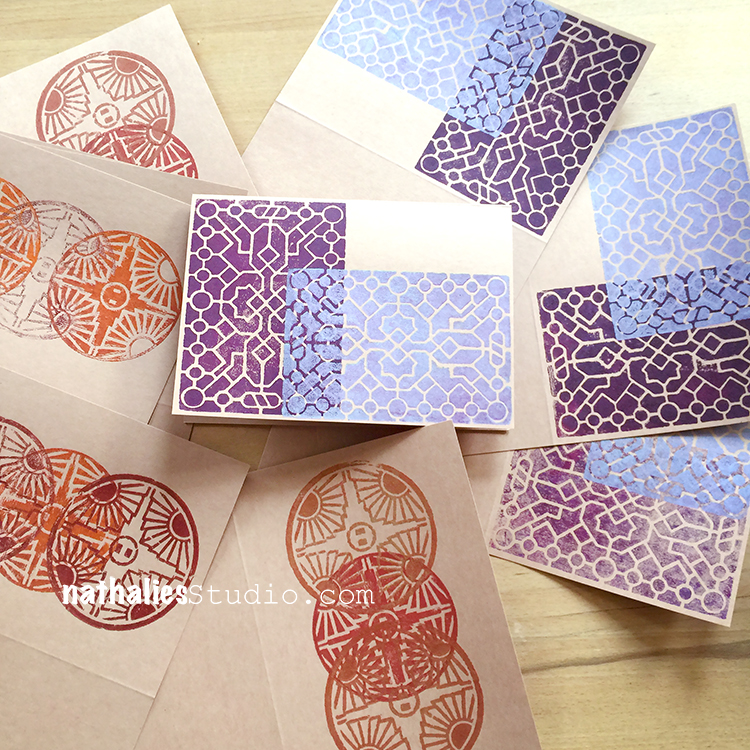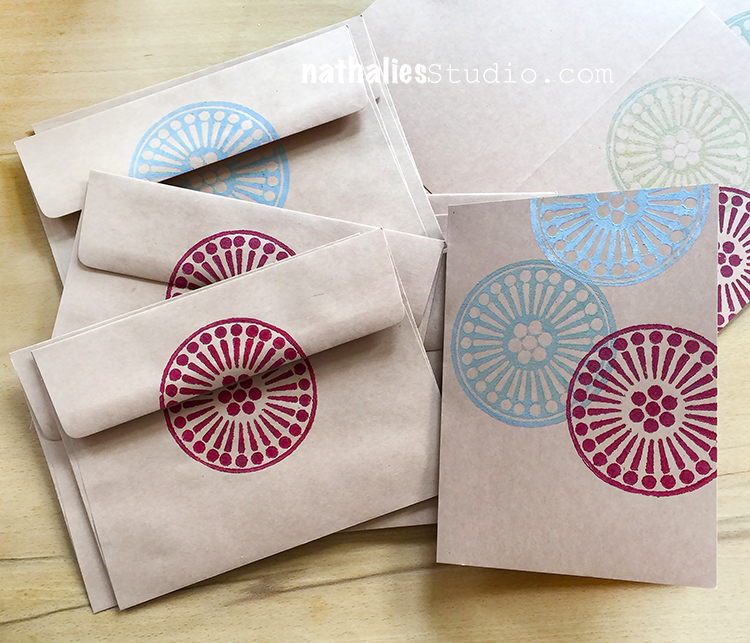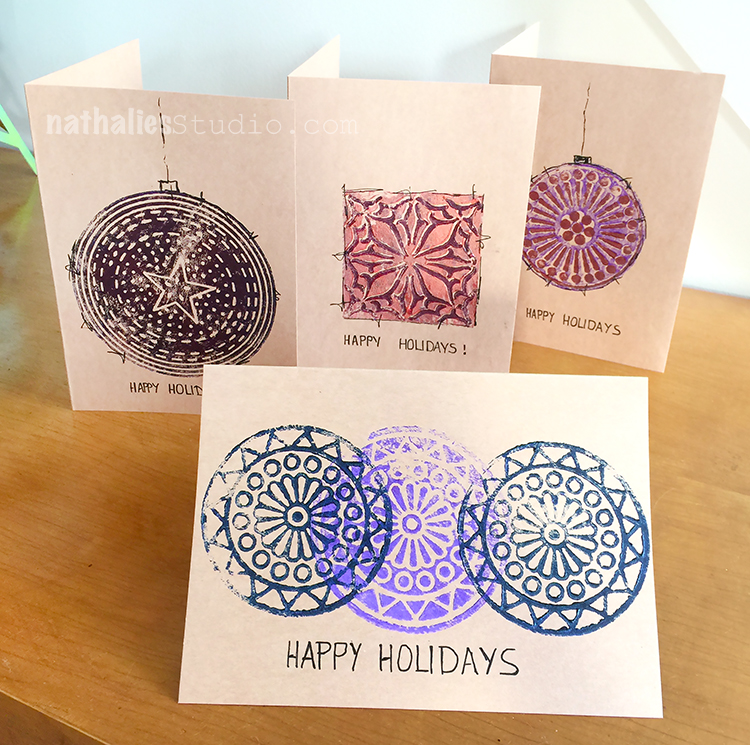 Here are some of the supplies we used (some are affiliate links):


Hope you enjoyed our HO-HO-Holiday playdate :) We already have some fun project lined up for the December one.