Inspirational Video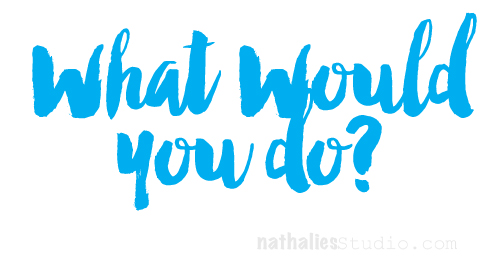 Love this video – very thought provoking
What would you do?
hugs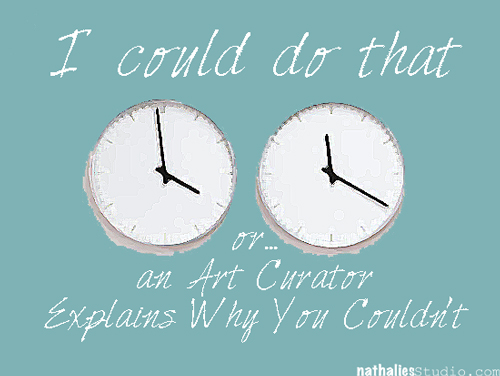 A couple weeks ago I posted on my n*Studio Facebook page this video by the Art Assignment/PBS about an art curator explaining why she thinks, saying "I could do that" when standing in front of some art work, is actually not right. This caused a lively discussion on my page which I really enjoyed and therefore I thought I should share it on my blog again and see what you are thinking about this:
What do you think? Is Art simply the merit of "the artist thought about it first"? or do you agree what this topic is so much more complex?
I never liked hearing "I could Do That" even though I sometimes do not understand a piece of art in an exhibition and is maybe only getting a shoulder shrug from me. For me the art work needs to provoke emotions, wether they are good or bad and yes…I can be a silly person just being insanely happy by seeing beautiful colors and texture – a Pollock might make me smile senseless while others cannot understand why this is called art ;) . What I often times don't get are contemporary installations – …but I have never said "Oh, I could do that". The more I learn about the background of the art work or the artist or the context in which the piece was created – the time, the material etc, the more I might be able to appreciate the work, even if it doesn't speak to me. I thought the Curators' example of Felix Gonzalez-Torres "Perfect Lovers" was a wonderful way to explain her point.  I find it often inspiring for my own work to find more information about art work or the artist and sometimes art work that I couldn't appreciate years earlier does becomes way more interesting or even speaks to me later, while other artwork I loved earlier just becomes boring or not that important to me anymore.  As I change, my taste for art work changes. I know some people got really upset about this topic and I think it is because art is often times forced on us in such an elitist way. I always think- Screw you – Art is for the masses and not for just a handful of folks ;) Anyway, I could ramble on- but I would love to hear your thoughts :)
What an inspiring and beautiful video of Pete Eckert, a totally blind person. Through his photography, he proves that he IS a visual person, he just can't see.
| Artists Wanted | In Focus : Pete Eckert from See Me on Vimeo.
I love this and since I love the process of my artwork almost more when the outcome…I get it too.
Do you think you need to "see" your art in order to enjoy it?
huge hugs
nat
This video about 94 year old painter Hy Snell made me laugh (What's an abstract?) and cry at the same time- beautiful video – and so many great things are being said in here:

"I am 94 and 1/2 years old and I am still painting wonderful pictures"…what is not to love about this! ?
Hugs
Nat

I stumbled over this inspiring TED-Talk by Mick Ebeling. He built an amazing team to make it possible for the from head to toe paralyzed graffiti artist TEMPT1 to draw again.
Amazing ! Mick Ebeling founded Not Impossible Labs, a nonprofit that develops creative solutions to real-world problems.
Nat