So stoked for my new RubberMoon Cling Rubber Stamp sets – I just have so much fun with those stamps:
Here is the first one –Stroll Around The Block: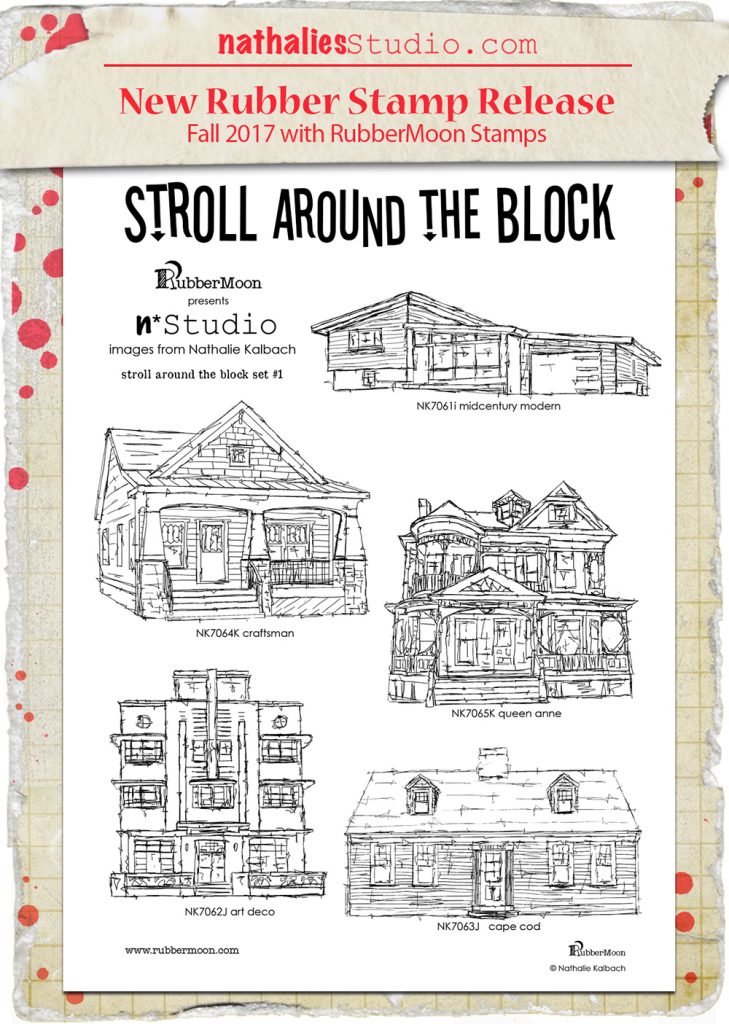 The Stroll Around the Block stamps are inspired by iconic American architectural styles that I saw during my travels around the US. This set includes 5 cling rubber stamps. These original hand sketched stamp designs may remind you of your childhood home, Grandma's place, or even the house you live in today.
And the second set is called My Home Is MY Castle:
The My Home is My Castle stamps are inspired by the iconic details of American neighborhoods in the US. This set includes 8 cling rubber stamps. It is amazing how some things just never change. Do you remember what street you grew up on? What about the excitement when the mailman came? Or gazing out the window to see who might be at the front door?
Here are some sample cards that I made with both stamp sets- I will show more projects using them,  in the next couple weeks :)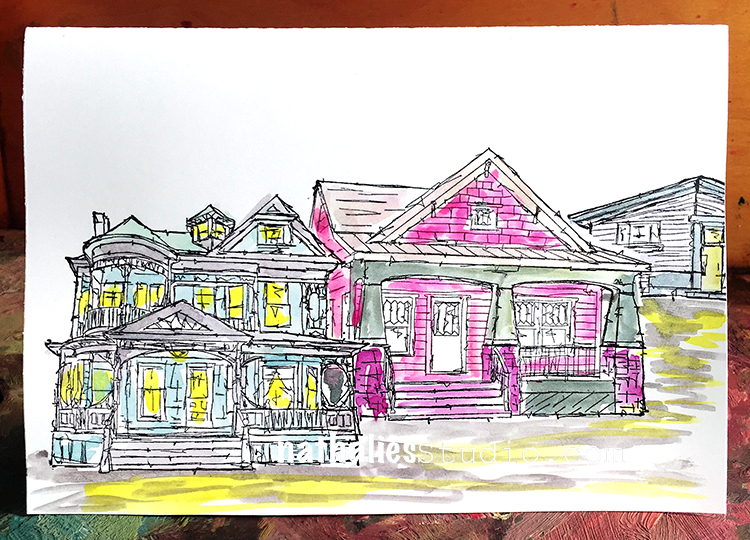 A row of the Queen Anne, Craftsman and the Mid Century. I stamped with some black archival ink and then colored the stamped images in with watercolor. I just loved doing that.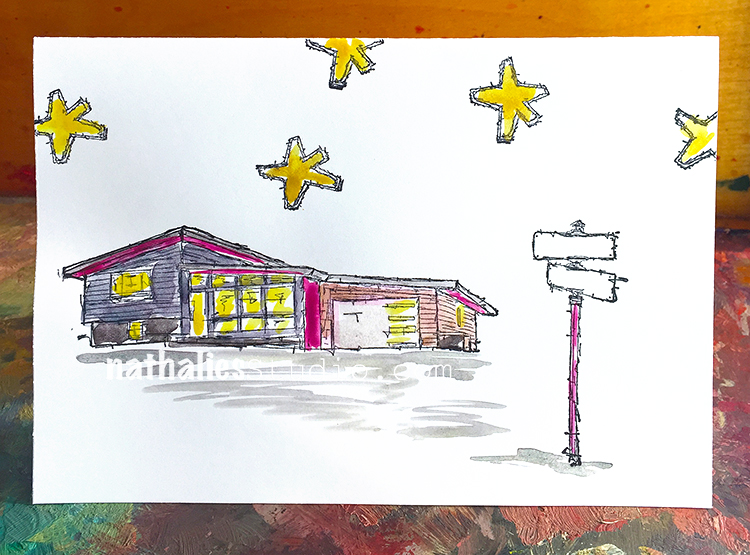 Here is the Midcentury Modern from the Stroll Around the Block Set paired with the Street Sign from the My Home is My Castle set . I also added my Star Tag stamp. I left the street sign empty on purpose so that it can be filled with whatever words or names you would like to use in it.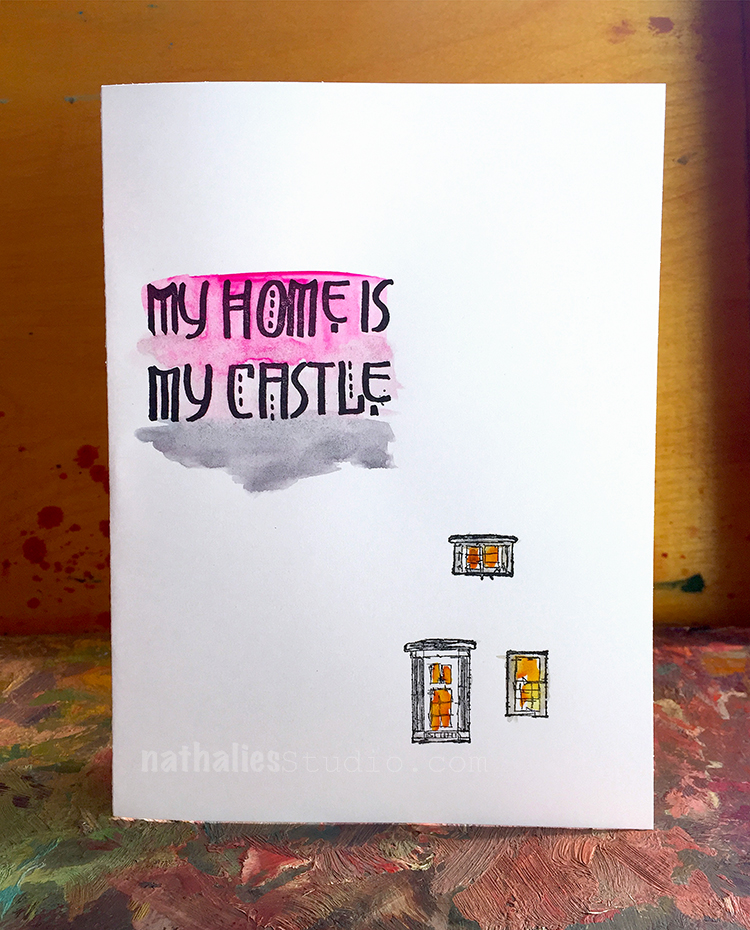 So much fun with the little door and windows of the My Home is My Castle Set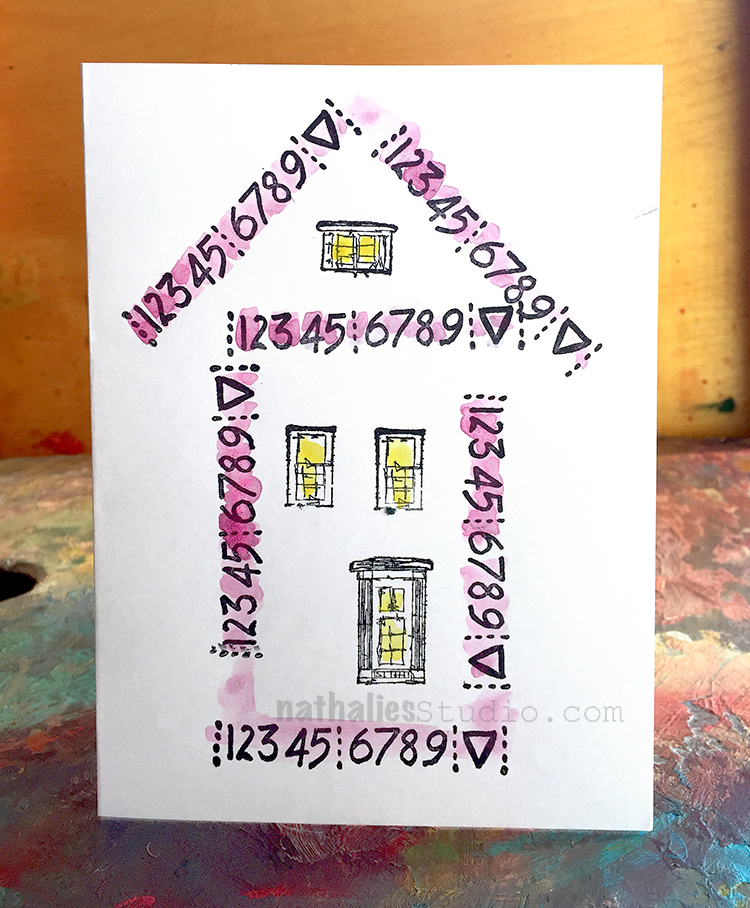 And another one using the stamps from the My Home is My Castle Set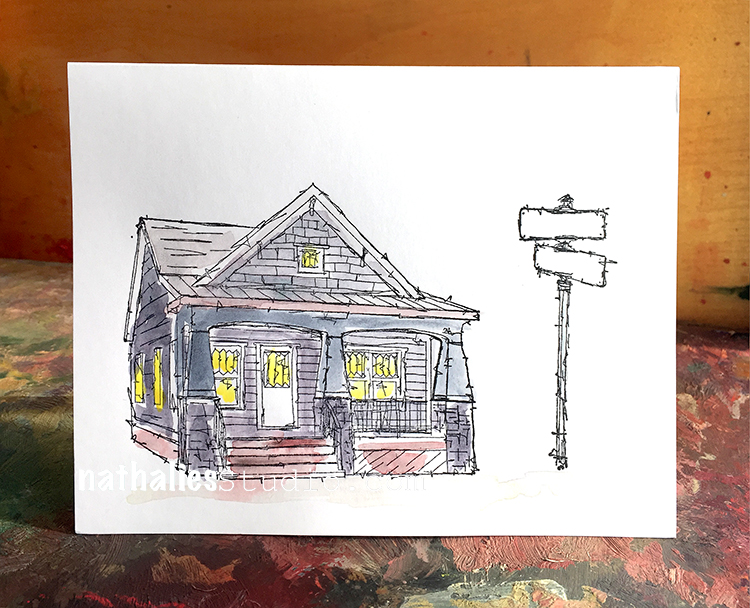 The Craftsman – I think I will fill the street sign in with Happy Holidays and and send it out as a Holiday Card.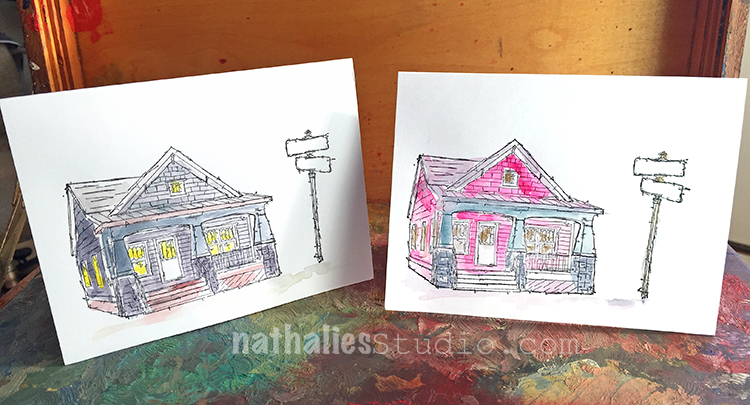 You can get them now in my n*Studio Store here.
I so hope you like the sets! Which of the stamps in the set is your favorite?