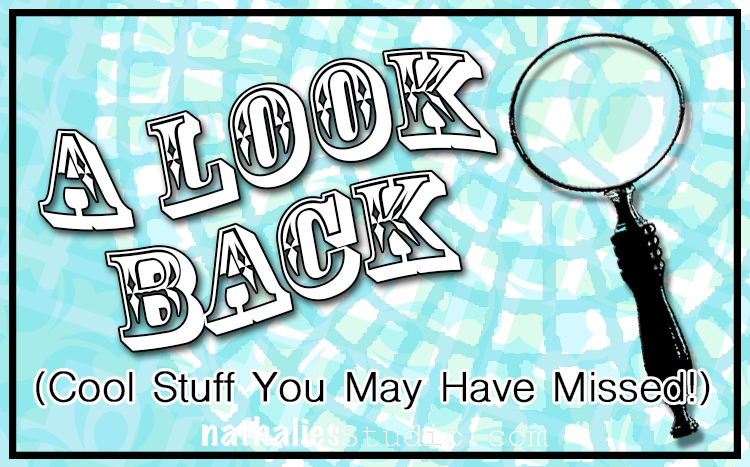 A Look Back – a blog series to show you some projects and posts that you may have missed – sometimes going WAY back in the archive. I think it will be fun to revisit a few ideas that we haven't seen for a while. I'm excited to see how a little look back might inspire something new in the future :)
This time I'm going to show posts and projects using one of my favorite tools – bamboo sketching pens. I love to use them to add marks and writing to my pages and they usually help me loosen up too. Here is A Look Back at some ideas. Enjoy!
---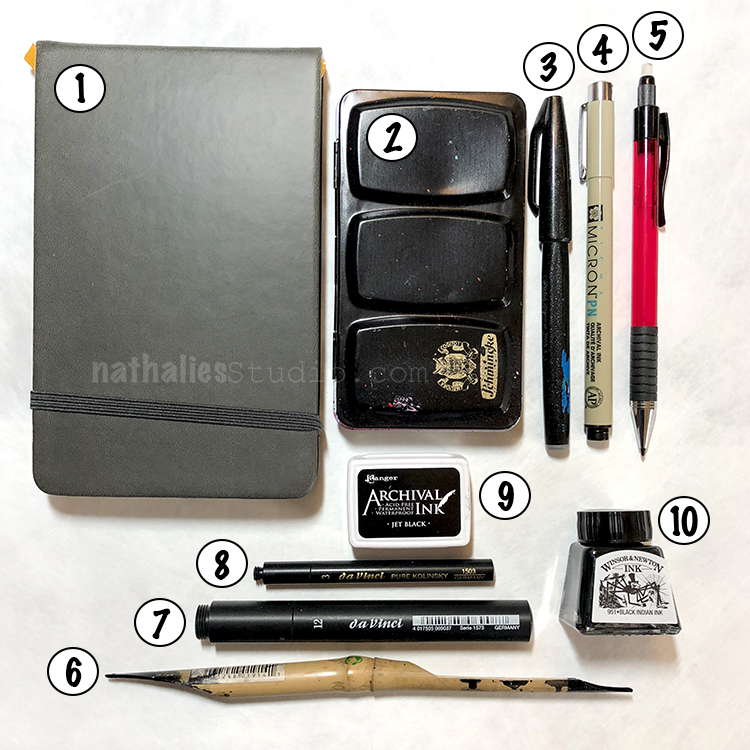 Let's start with the essentials :) Yes the bamboo sketching pen is right there (number 6), front and center, in my Art on the Go Kit. This is the stuff I travel with so that I can create whenever and wherever the mood strikes me. Check it out.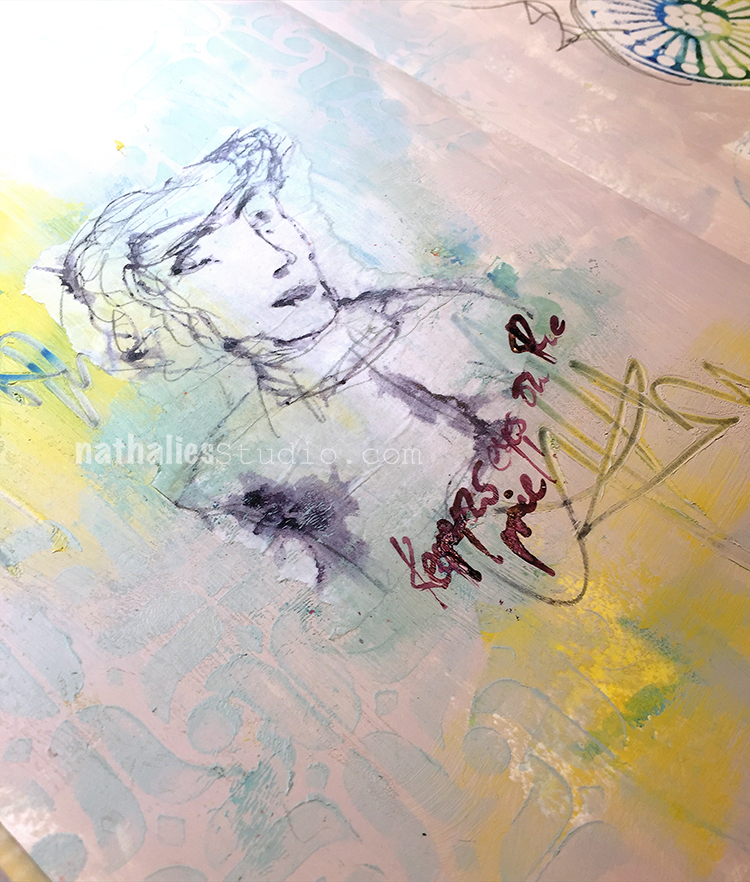 How about some sketching with the bamboo pen on deli paper and then collaging it into your art journal? You can see the full spread here. I also used my Amsterdam stencil for the subtle background pattern and my Grove Street foam stamp for the circles.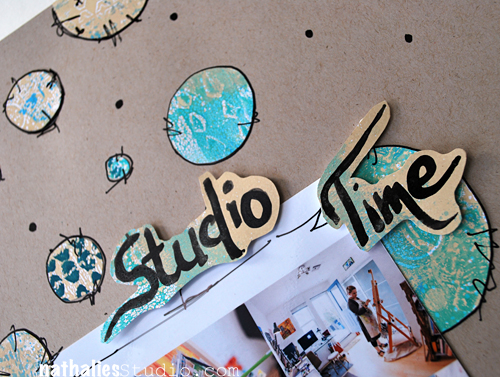 Here's a blast from the past – 2015 to be exact. And I used the bamboo sketching pen for some lettering in a scrapbook page. I also added some cool patterns to the circles in the page using my Marks stamp set – still have a couple of those left in the online shop where they are super on sale ;) Check out the entire page here and you can even catch a video of me talking about my products in that post!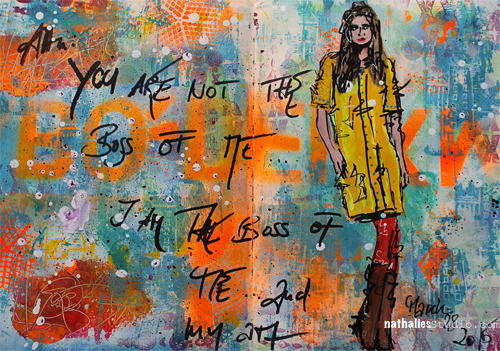 In this art journal page I used the bamboo sketching pen for sgraffito – scratching into the paint in the background. And then I used it to draw with acrylic ink around the figure. See the original post from 2015 here.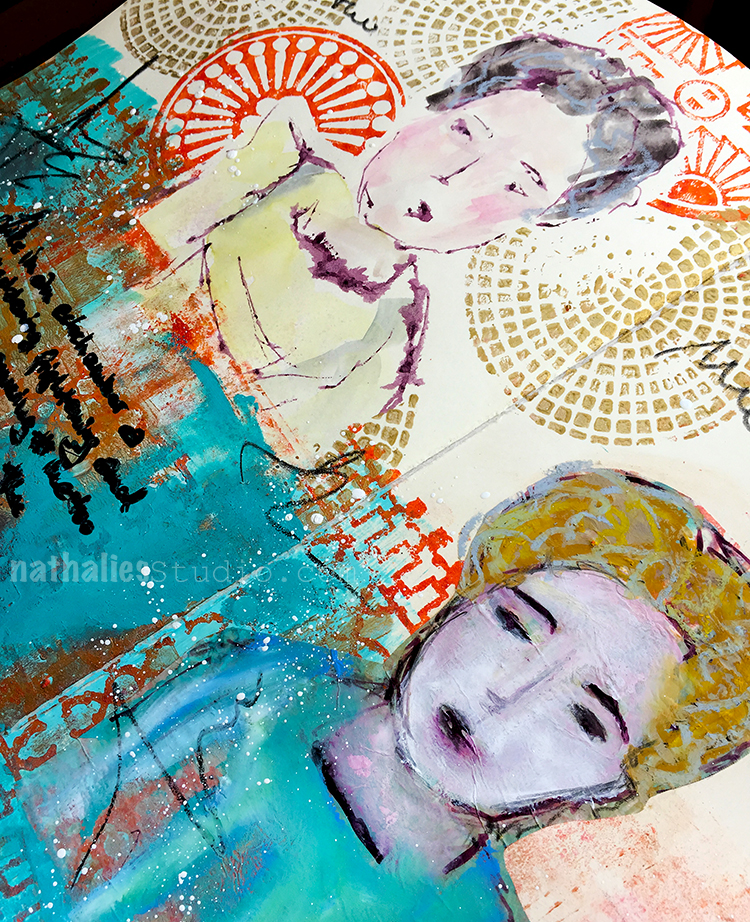 And Finally, I like to use the pens also just to draw – as I have done here with the two women. It is a loose way to draw and a lot of fun. Here is the original spread. I used my Central Ave,  Broadway, and Grove street foam stamps for the circles in the background and my Downtown foam stamps for the patterns at the bottom.
---
I hope you enjoyed A Look Back through my archive and maybe you are inspired to try some of the bamboo sketching pen techniques I shared.
Here are some of the supplies that were used in these pieces: