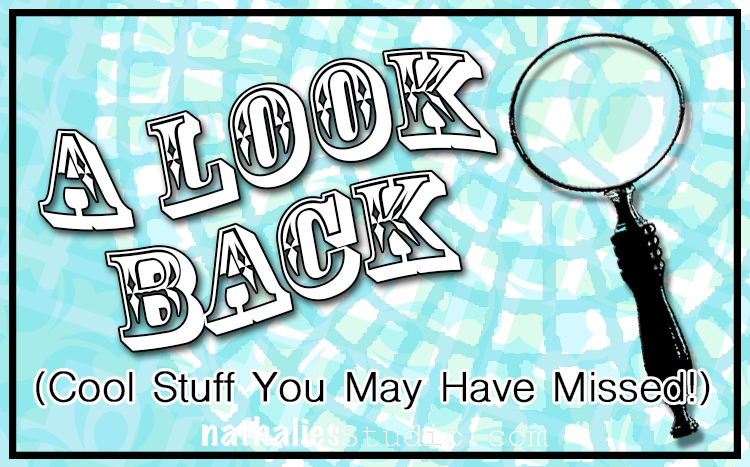 A Look Back – Today I sifted through my blog archives and pulled out some jewelry making posts from the past few years. Every once in a while my Creative Squad creates a jewelry project using my stamps and shrink film, and one time Kim and I got in on the action too during a play date. It's a fun and nostalgic process using shrink film but also all the projects we show here are very giftable too ;) so bookmark these ideas and get creating!
A Look Back is a blog series to show you some projects and posts that you may have missed – sometimes going WAY back in the archive. I think it will be fun to revisit a few ideas that we haven't seen for a while. I'm excited to see how a little look back might inspire something new in the future :)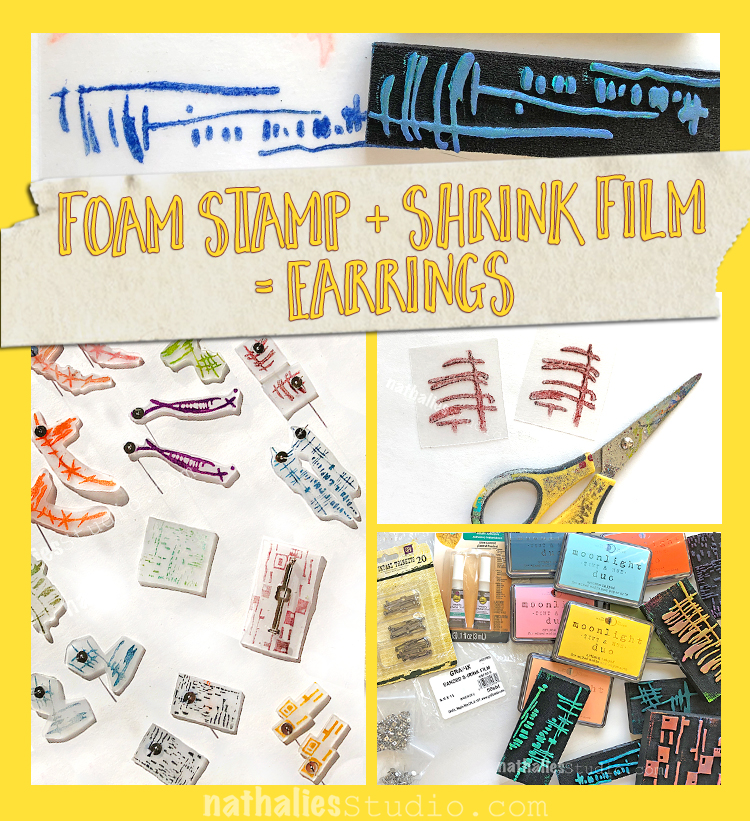 First up is a play date that Kim and I did when I released my Wabi Sabi foam stamps. We stamped them with Moonlight Duo ink pads onto shrink film and then made them into post back earrings. I love how modern these are and the idea to use foam stamps in this way opens up a lot of ideas. Here is the full post with instructions.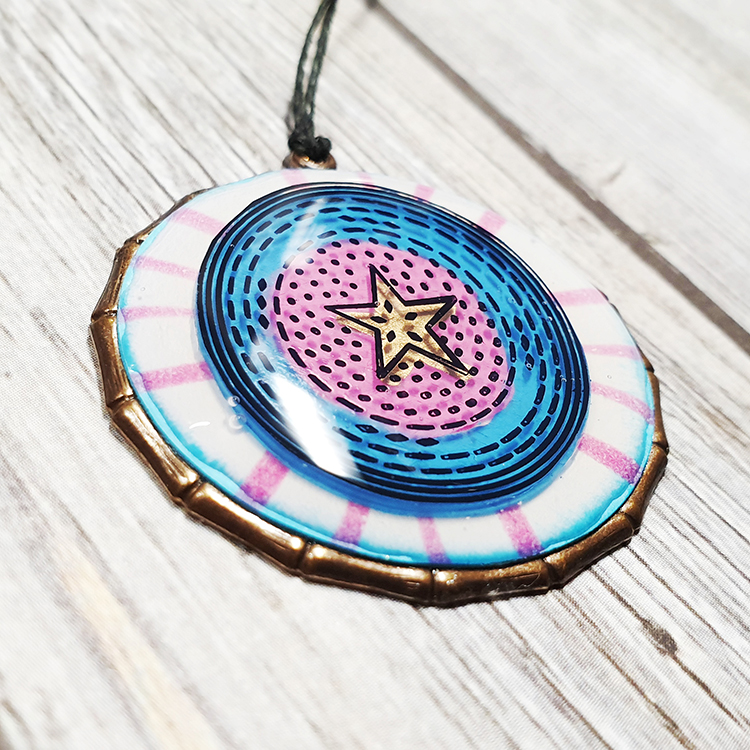 Next up was a pendant that Creative Squad member Tania Ahmed made for one of our monthly themes. She used shrink film with my Large Circle Jumble rubber stamps, and she encased the medallion in glossy clear resin to seal the jewel. Here is a link to her post and video.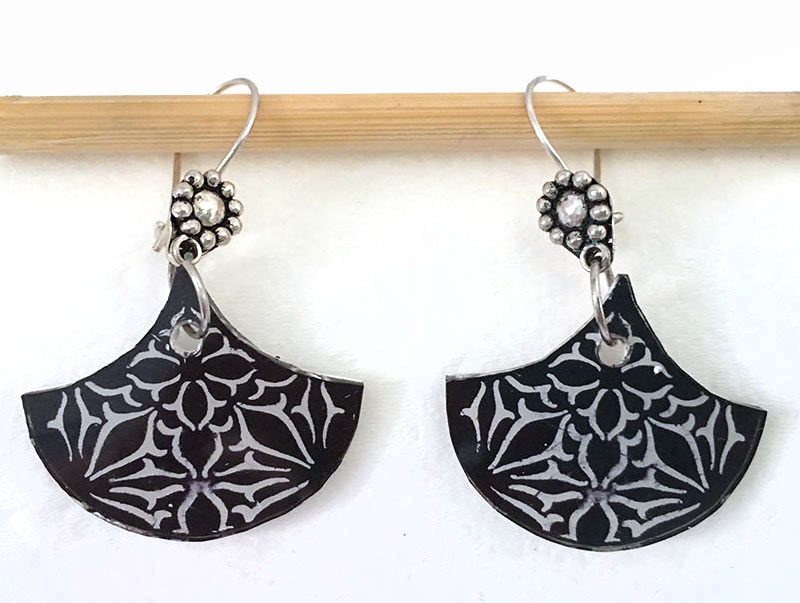 Creative Squad member Linda Edkins Wyatt was inspired to turn my Van Vorst Fan foam stamp into shrink film earrings, and I love the intricate beauty that this design lends to shrink film. Here was her post outlining the process she used to create these stunning baubles.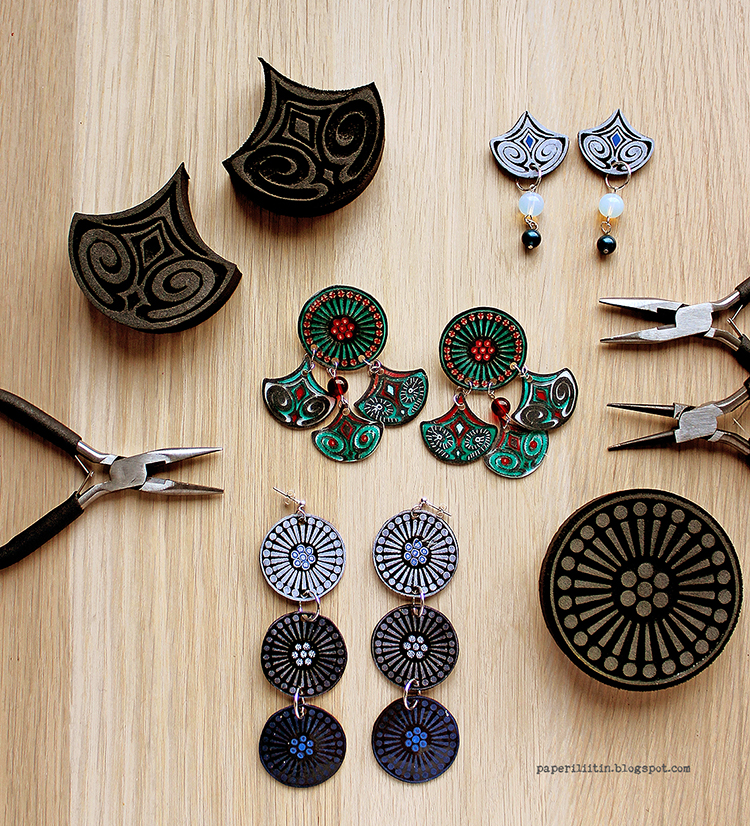 Before Riikka Kovasin officially joined the Creative Squad, she shared some shrink film earrings that she made using my Grove Street and Fairview Fan foam stamps. I love her use of color in these and I was quite tickled to catch her wearing them during a recent Spill your heART episode too :) Here was her original post.
I hope you enjoyed this look back on some jewelry projects using stamps and shrink film and will maybe make a few of your own too. Here are some of the supplies we used: