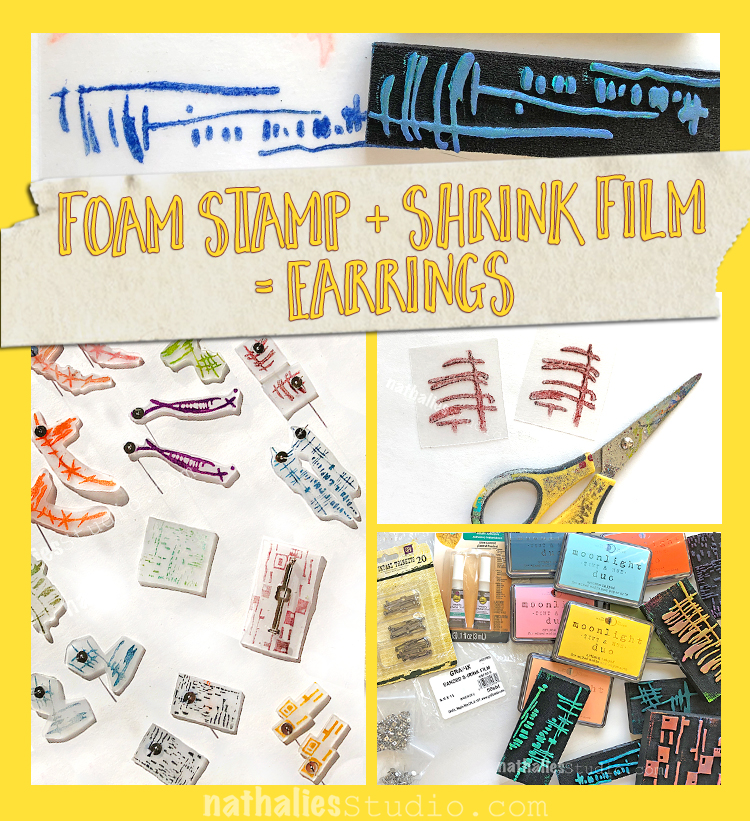 Earlier this week my friend Kim and I got together for a little play date with my new Foam Stamps. This time we made some really nifty shrink film earrings and brooches that I'm excited to wear!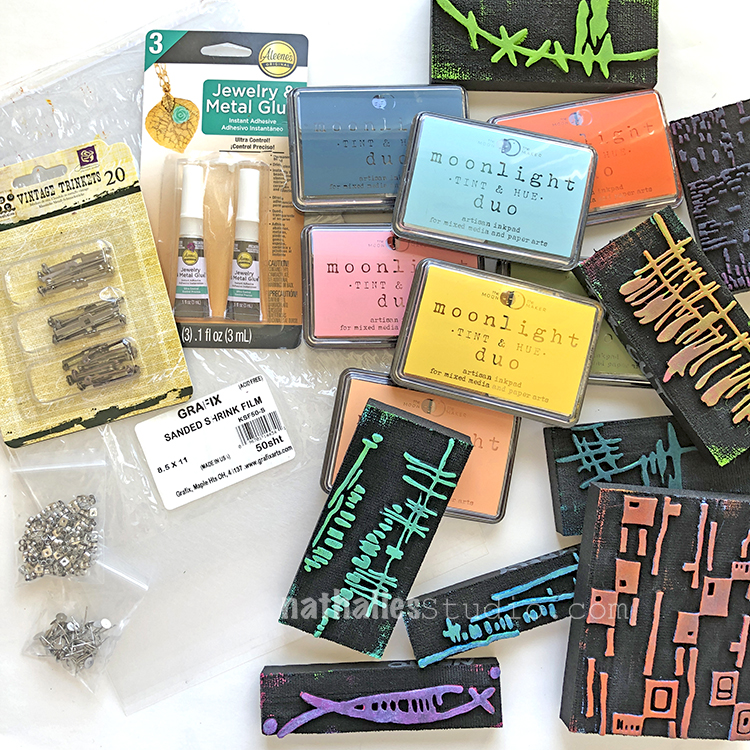 Here are the supplies – we used my new ArtFoamies designs, Moonlight Duo ink pads, shrink film, jewelry adhesive, scissors, a heat tool, and earring and pin backs.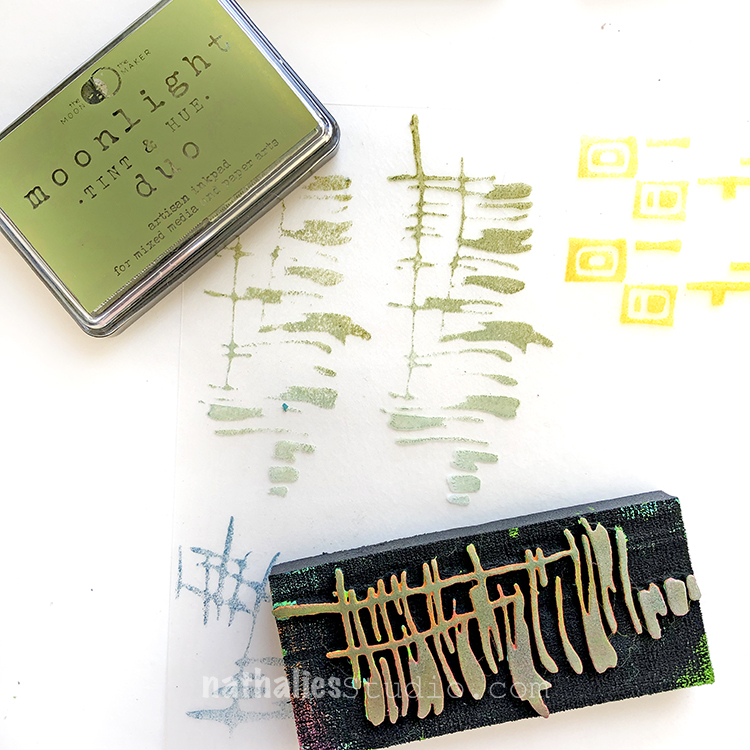 Here Kim stamped on shrink film my Far Out foam stamp in green and just a bit of my Mid Century Squared stamp in yellow.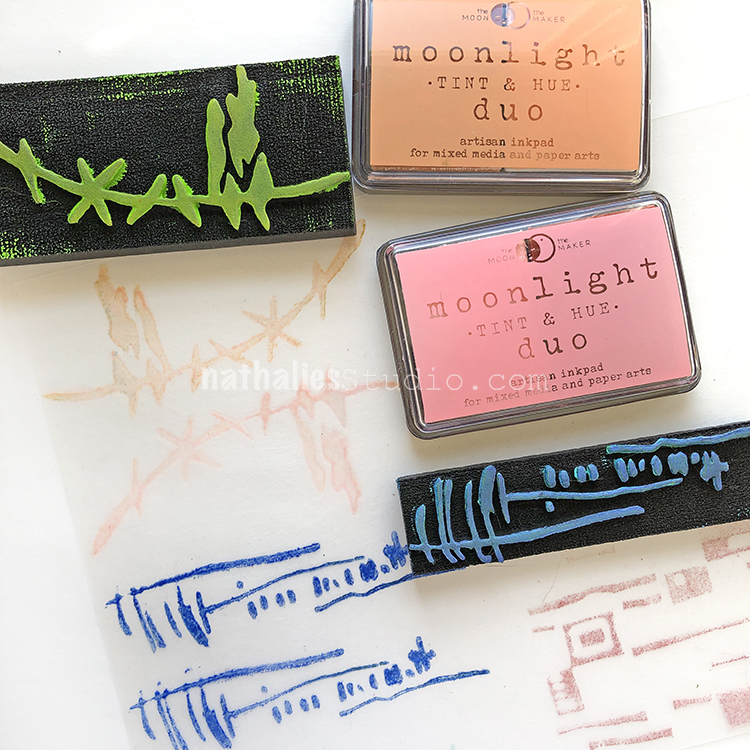 I stamped Groovy in peach, Gnarly in blue, and a bit of the Mid Century Squared in pink.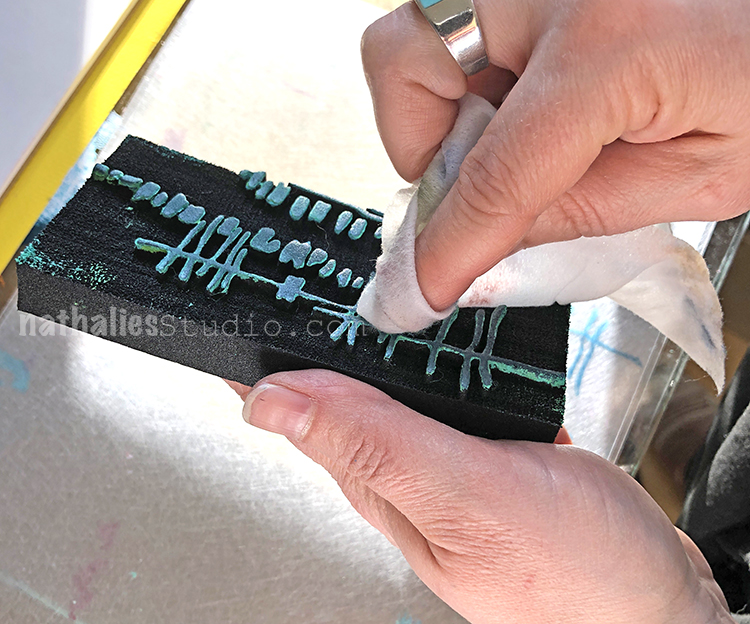 It's a good idea to gently wipe off your stamps with a baby wipe so you don't contaminate the ink colors.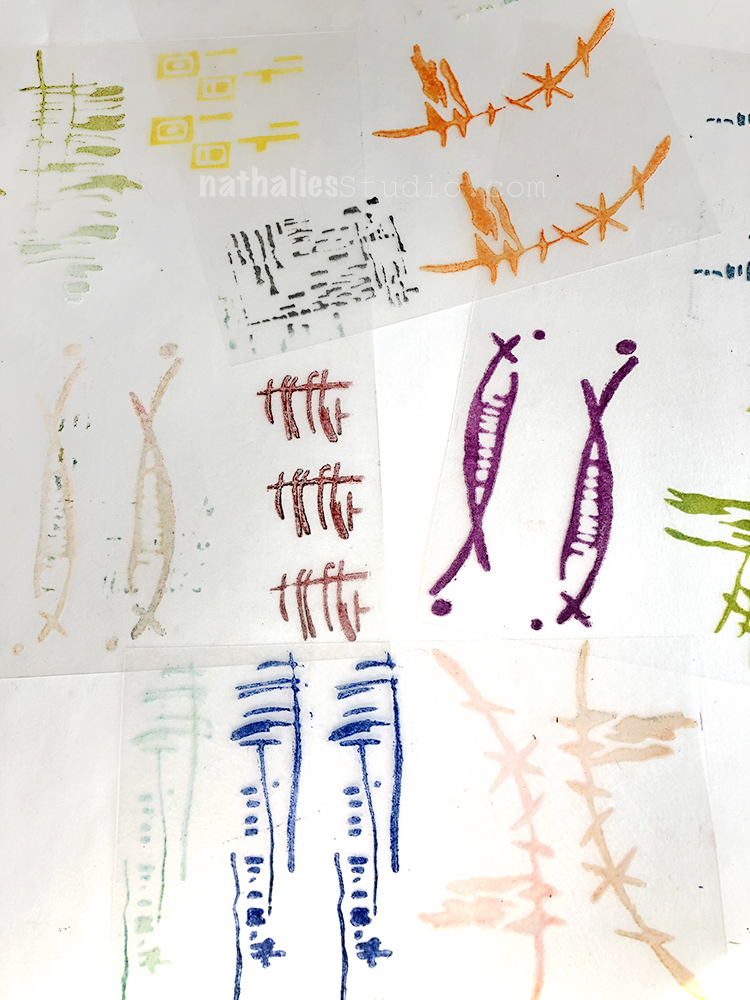 We stamped lots of different pairs onto the shrink film.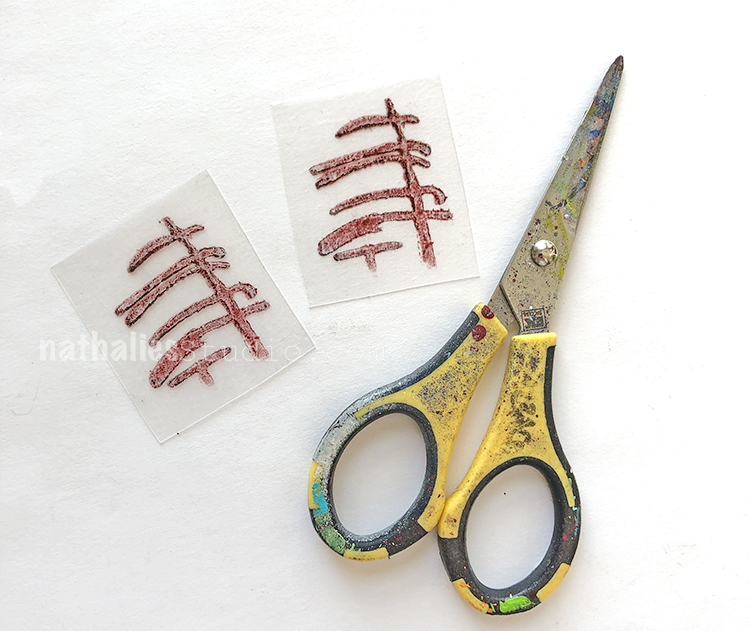 Time to cut out. Here Kim stamped just one end of my Gnarly stamp and cut it into a rectangle.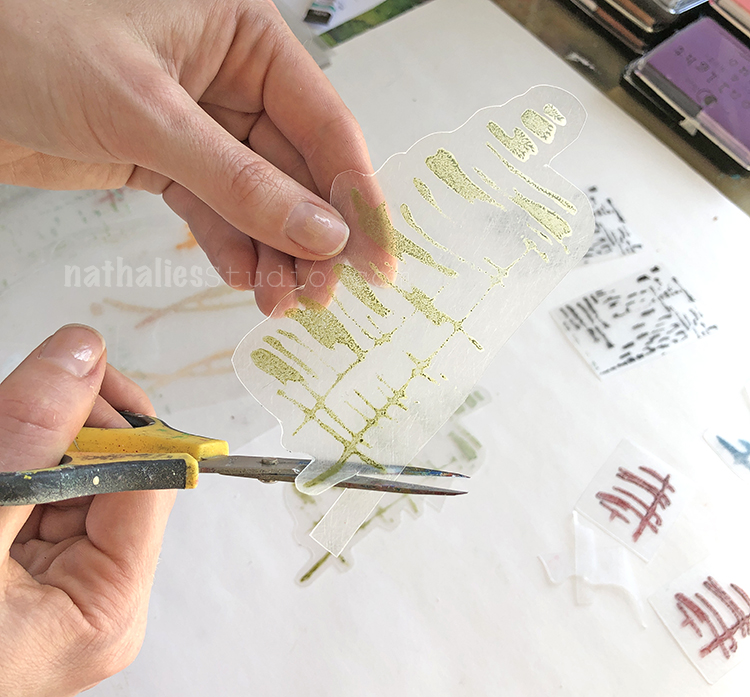 You can also fussy cut them out. Here is my Far Out stamp.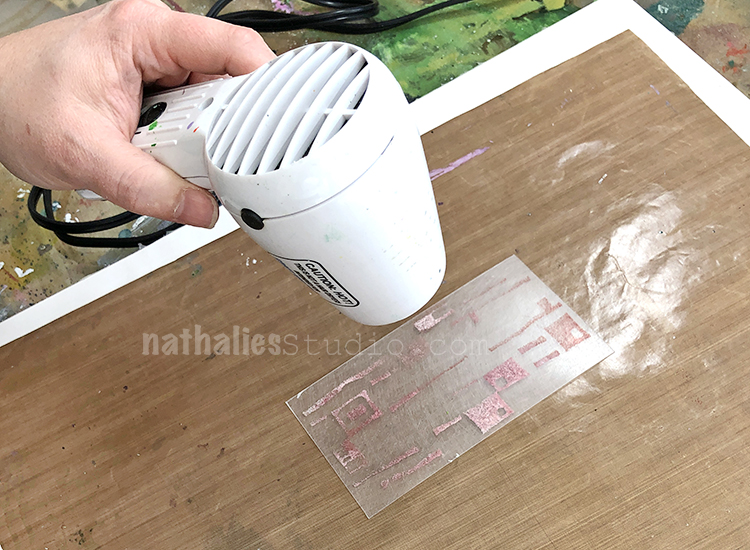 Time to shrink the shrink film :) Work on a clean craft mat over a surface that can get hot. Gently move the heat tool around, evenly heating the film. I started with my Mid Century Squared stamp in pink.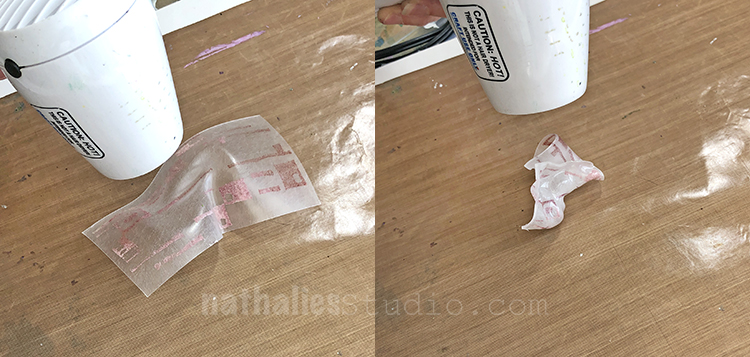 It will start to buckle and curl and can get pretty gnarled up. Move the heat tool around, hitting every side and surface to shrink it evenly. Be careful! It can get hot!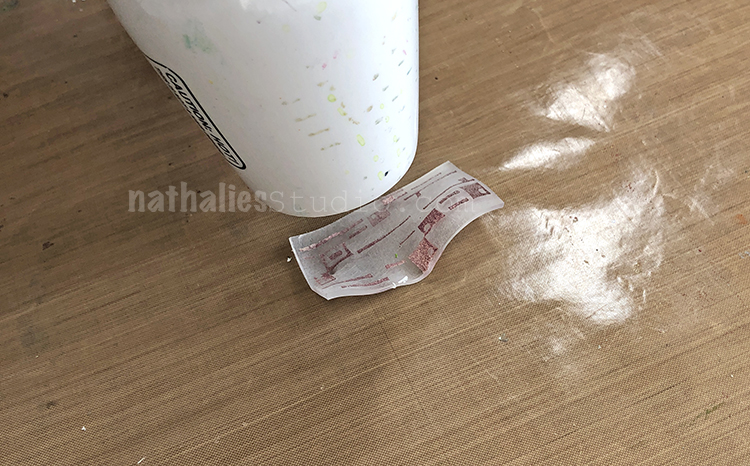 By moving the heat tool around and flipping over the shrink film and heating it evenly, it will start to calm down and flatten.
A clean palette knife is useful in flipping the piece over, and gently flattening it out.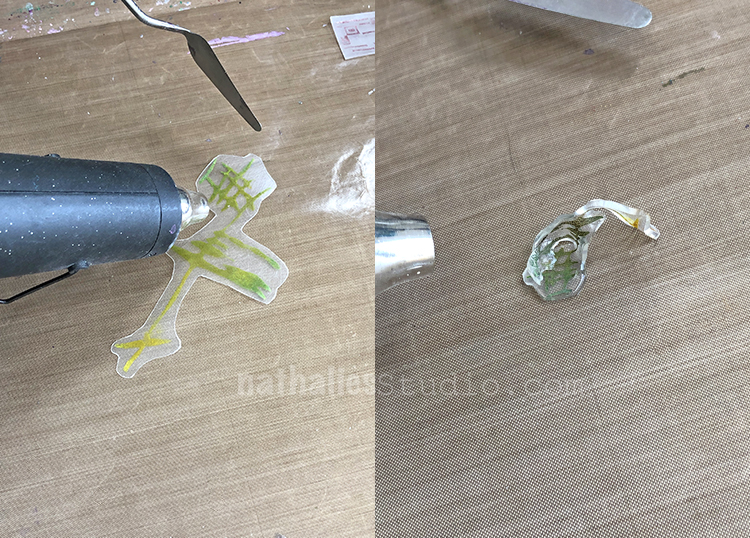 We tried a more powerful heat tool and actually melted and ruined the piece – it was too hard to heat it gently and evenly and it curled up and melted before we could flatten it out. This was the Jazzed design.
We used the lower power heating tool on the second Jazzed piece – so cute!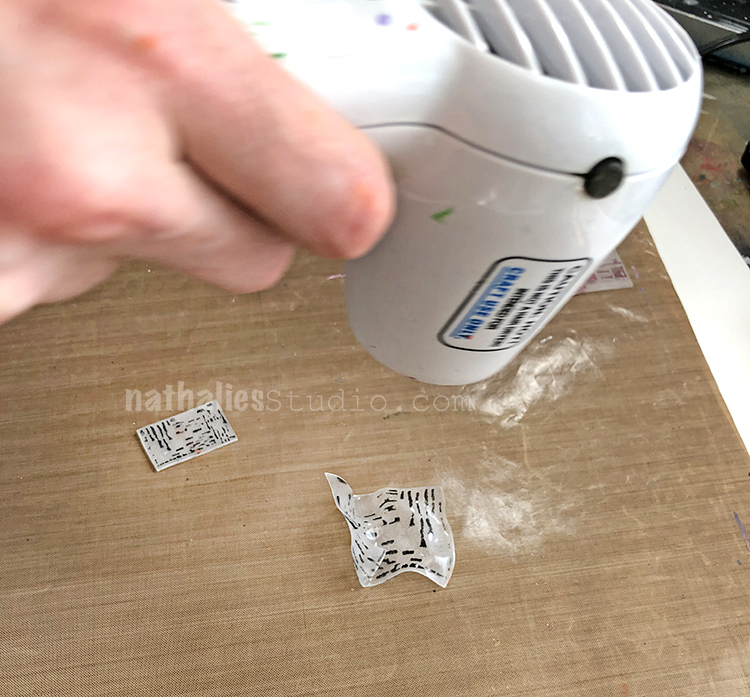 Kim did a pair with just a section of my Signals stamp in black ink.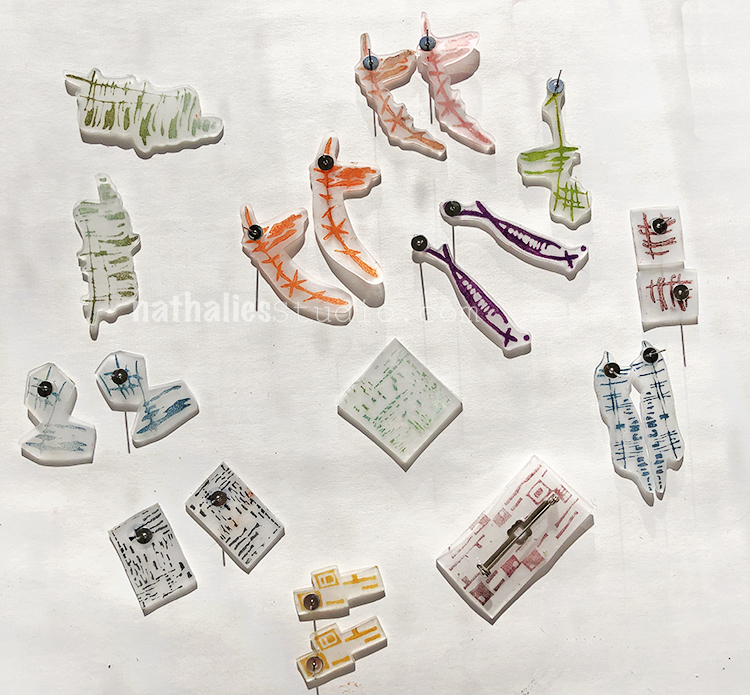 In the end we used the jewelry adhesive and glued them onto the earring post backs and the brooch pin backs.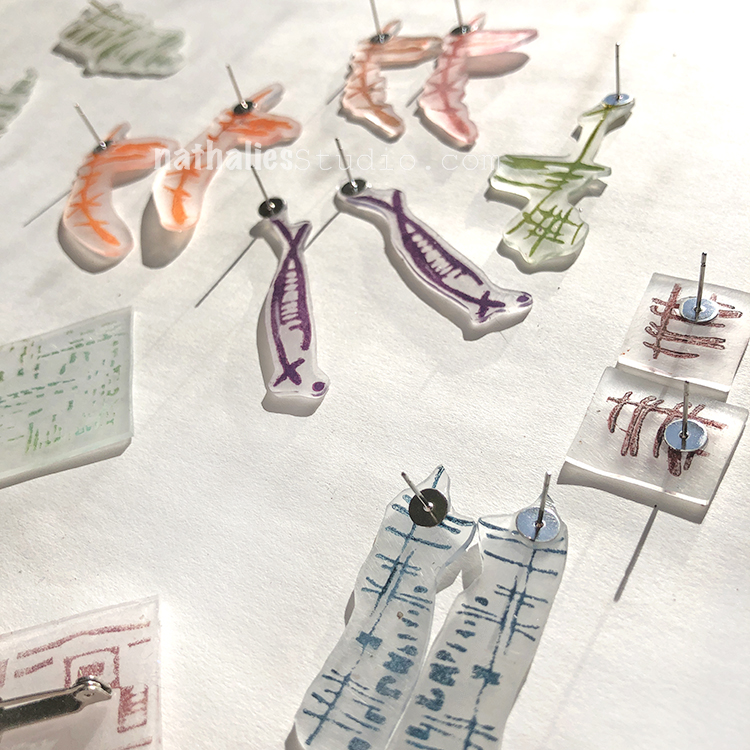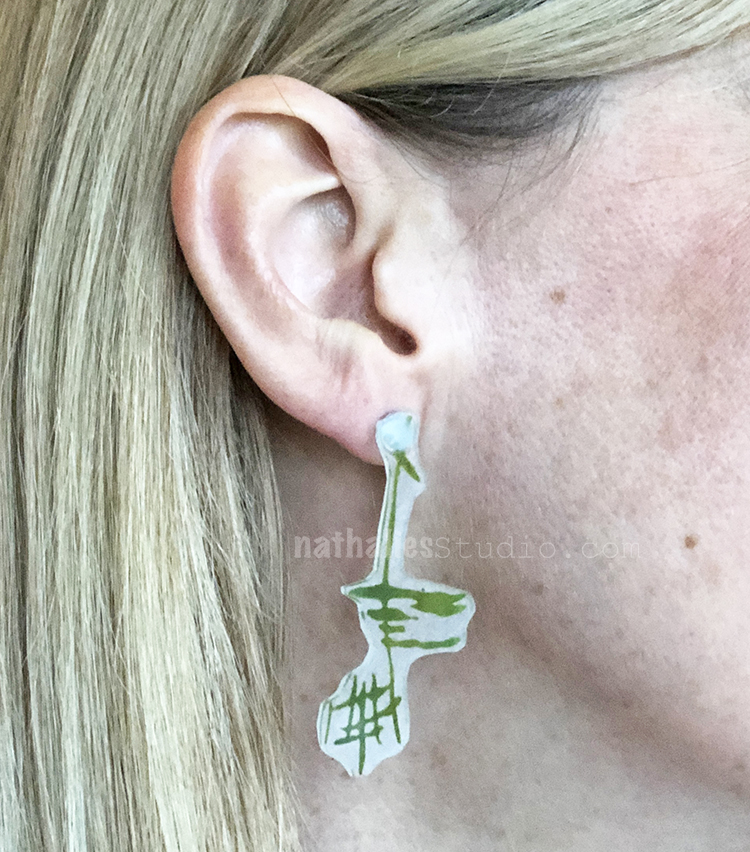 Here is the Jazzed design in green.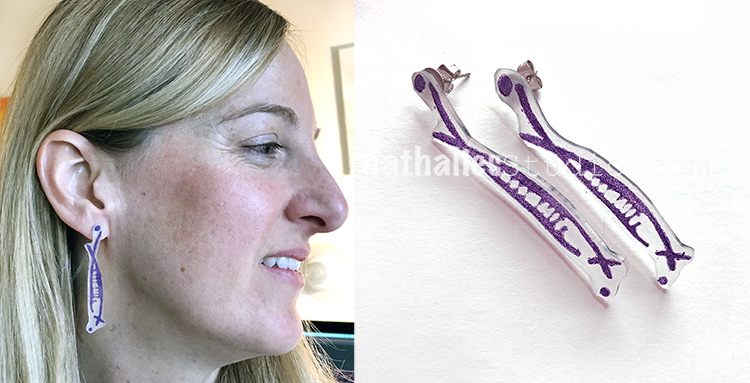 Kim wearing some purple Neato earrings :)
These are part of the Funky stamp – love these in dark blue/green.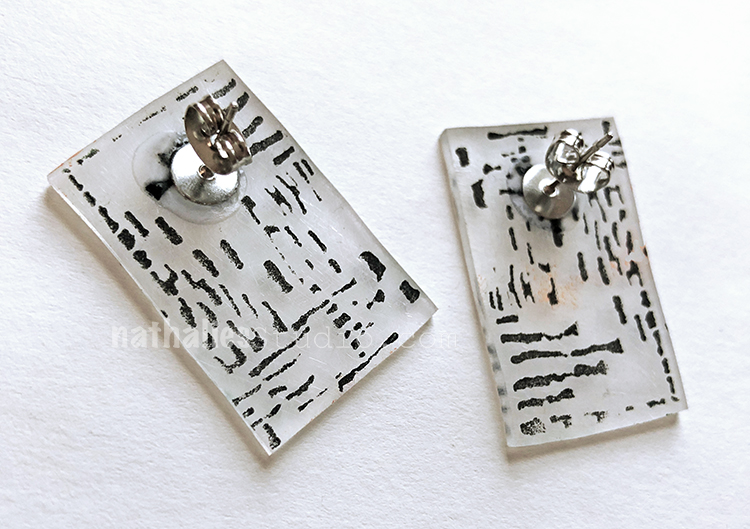 Kim's little black earrings with part of the Signals stamp.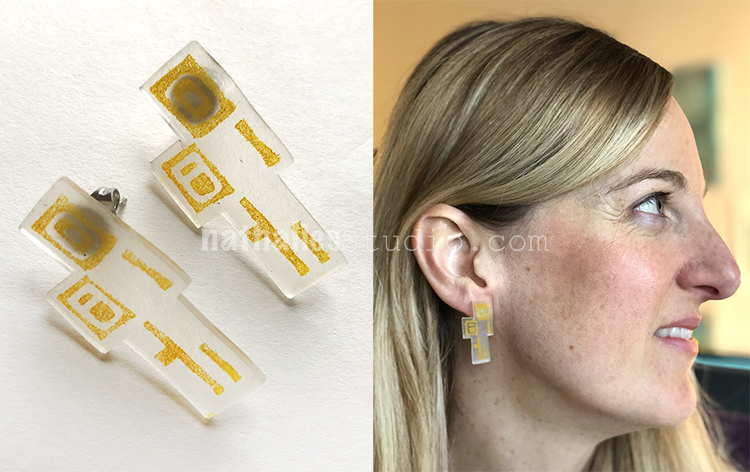 And one of my favorites – part of the Mid Century Squared stamp in yellow.  So in the end we made some pretty cool looking earrings and brooches for us and our friends!
Give it a try! It's a fun project for a morning or afternoon and you can definitely play around with how you use the patterns.
In addition to my Foam Stamps from my Online Shop, here are some of the supplies that we used: