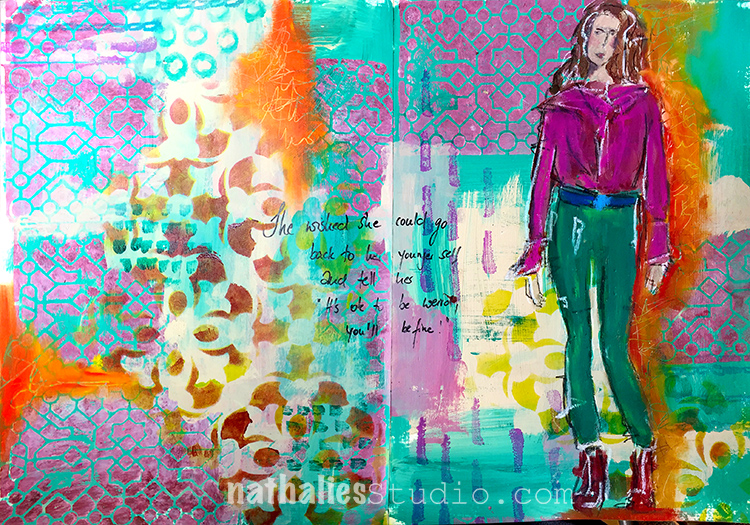 "She wished she could go back to her younger self and tell her "It's ok, to be weird, you'll be fine" "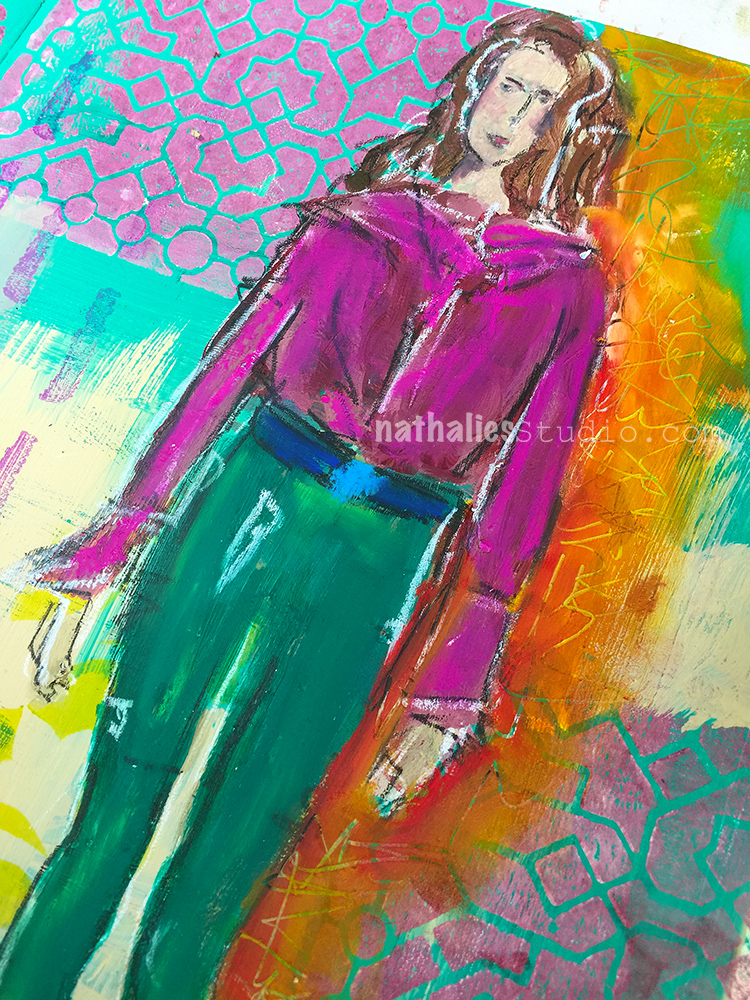 This was a demo page from a class and I blocked in some color here and there and stamped with my new Exchange Place ArtFoamies Stamp. I added some stenciling with translucent acrylic paints using my Versailles Stencils – love how this turned out. I added some stamping with my Embroidery stamps to add some more even mark making using different colors of Archival Ink Pads- love those.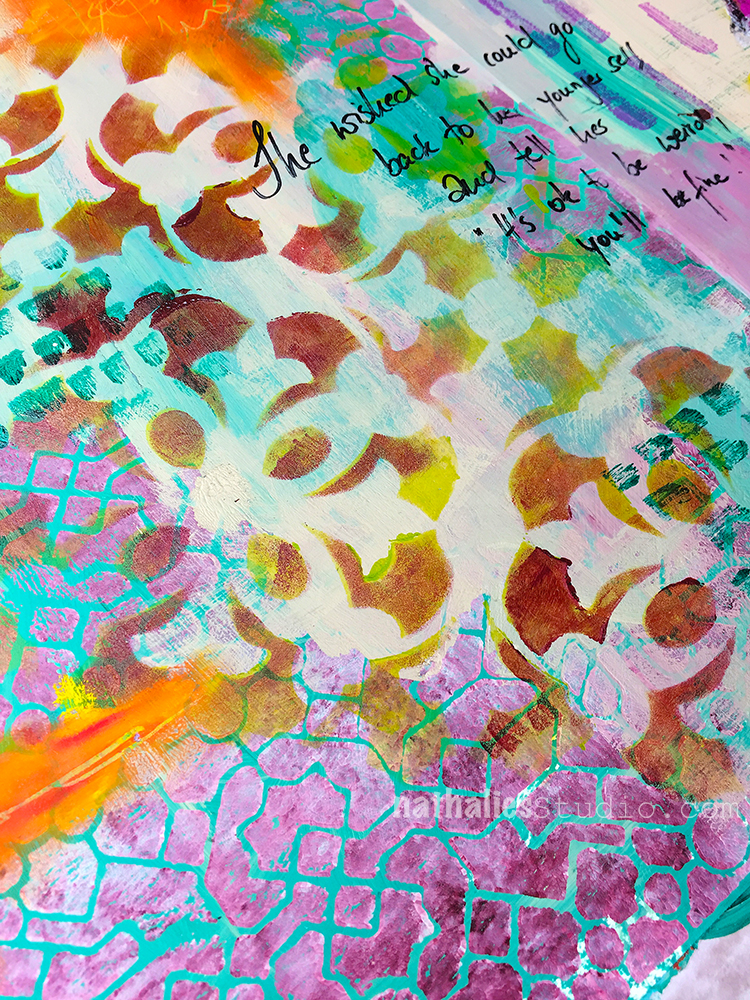 I painted the lady with acrylic paints neopastels and used some of the neopastels also here and there on the spread and scratched some writing into it.
I like how the lines of the Exchange Place Stamp and the floral Versailles Stencil work together.
Here are the supplies I used: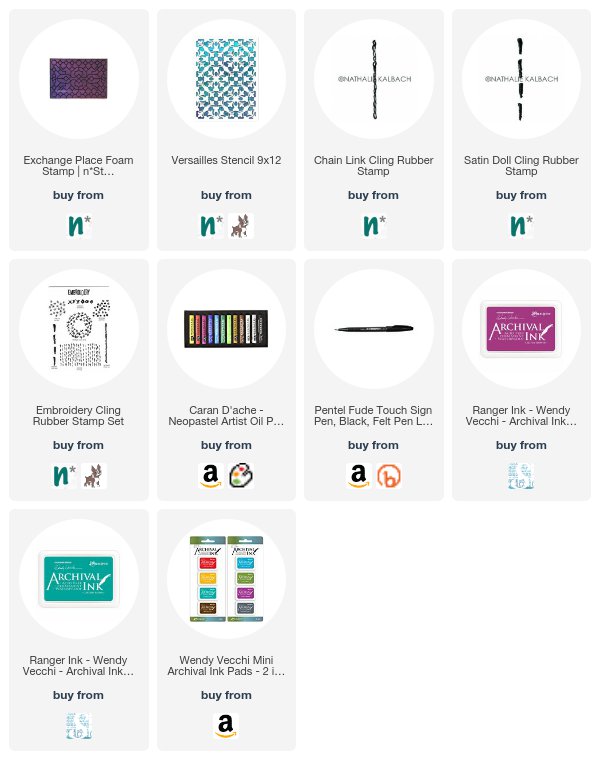 Hope you enjoy this page- have a wonderful day!