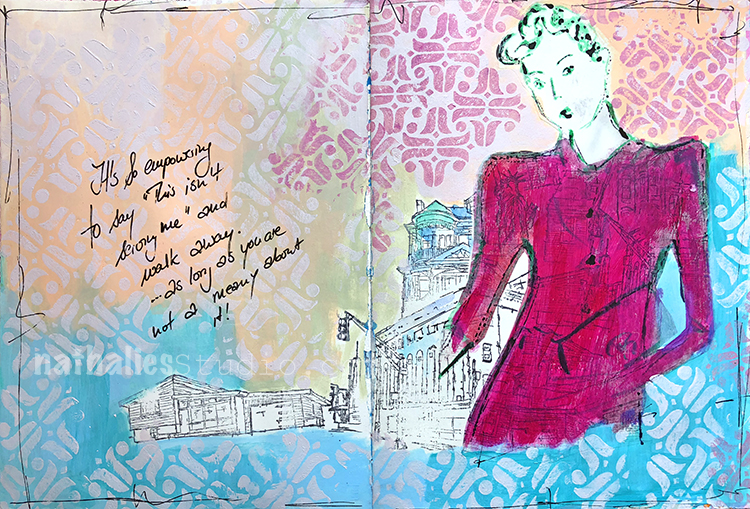 It's so empowering to say "this isn't serving me" and walk away…as long as you are not a meany about it.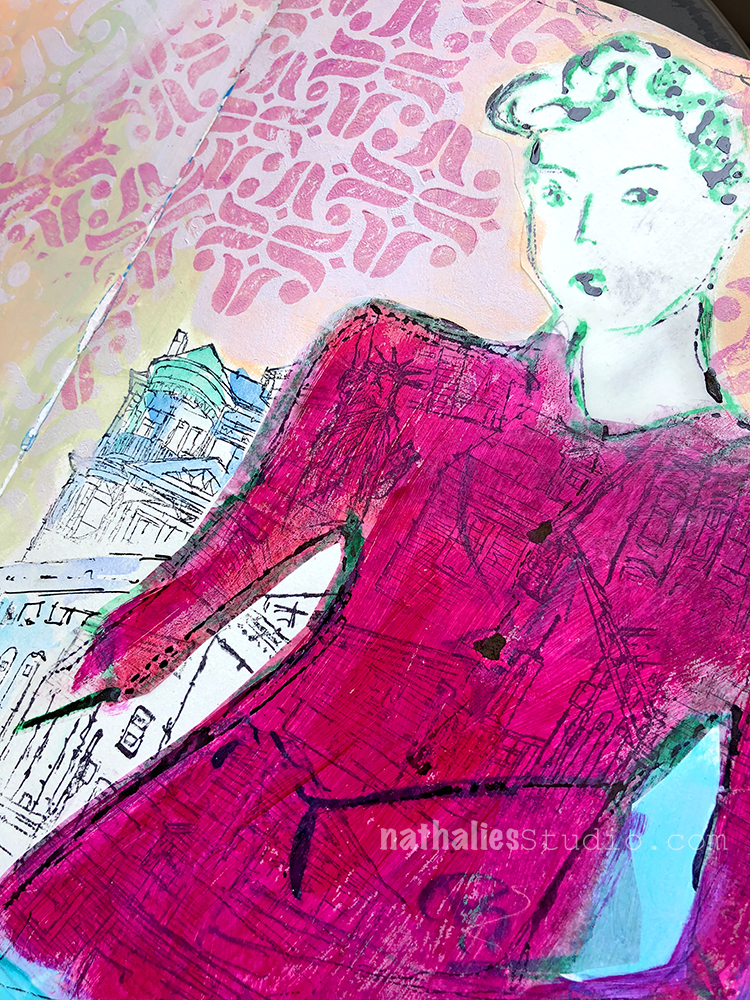 Ha- LOL- this spread is all over the place …but it was fun to play around. I also used my new Amsterdam Foam Stamps – small and big :)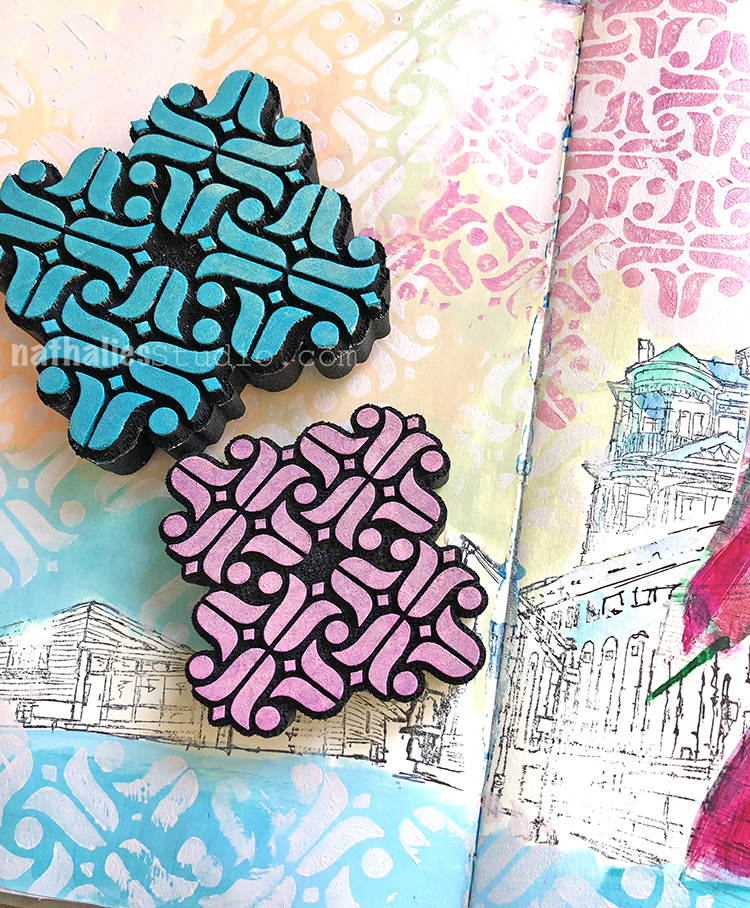 This spread started as a demo page in one of my workshops and I think the lady sketched in green just didn't really do it for me …but heck …you know ….it is not always about a masterpiece it is also about just trying things and playing. And I also think it is about being kind to yourself – why beating yourself up for something that is supposed to be fun and loose and bring you joy.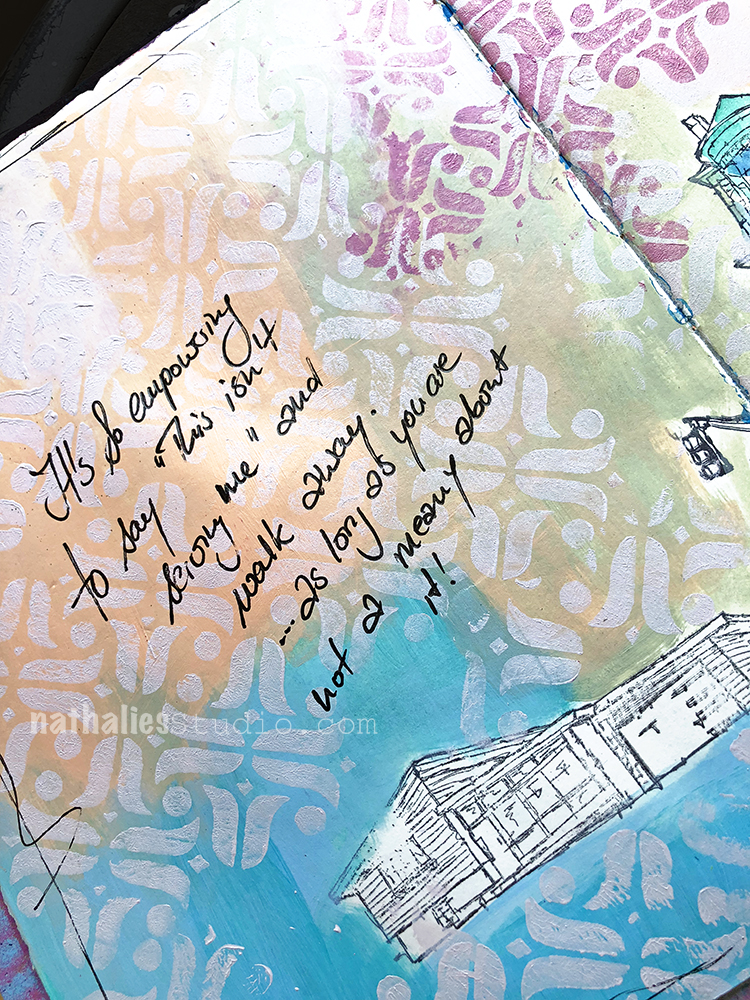 Alas: I do love the color combination and the background with the houses and the Amsterdam pattern. There…much better ;)
Here are the supplies I used besides acrylic paints