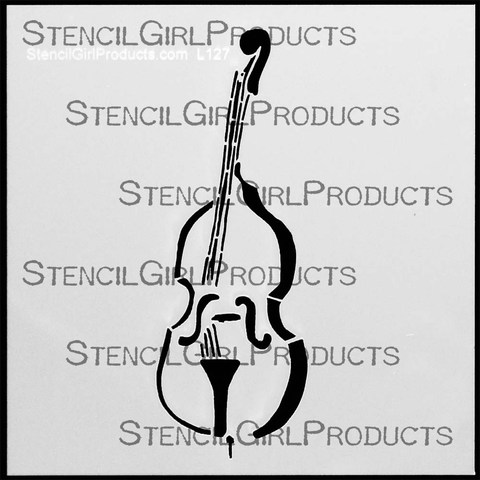 New Stencil in the house and it is a 6×6 Standup Bass Stencil :)
One of my favorite things in our household is my husband's standup bass- I just love that thing  – and I thought it would be a great stencil using it for everything related to music, or lyrics you quote , or layouts with bands, theater, concerts…etc :)
I used the stencil positive and negative at the same spot – meaning I sprayed over the stencil , then flipped it over at another spot to get the access paint onto the page and then took another color and sprayed over it again .
Love the dimension and the layers you build up with this method. Other than that I used Derwent Arbars, Dylusions and Liquitex Spraypaints with the background. The stamps you see are stamps I found at a store around the corner I am so in Love with them.
I hope you like my new stencil. It comes in two different sizes 6×6 and 4×4 inches.
Here is what I used for this art journal page
Have a beautiful and creative day !
huge hugs
Nat
Related articles