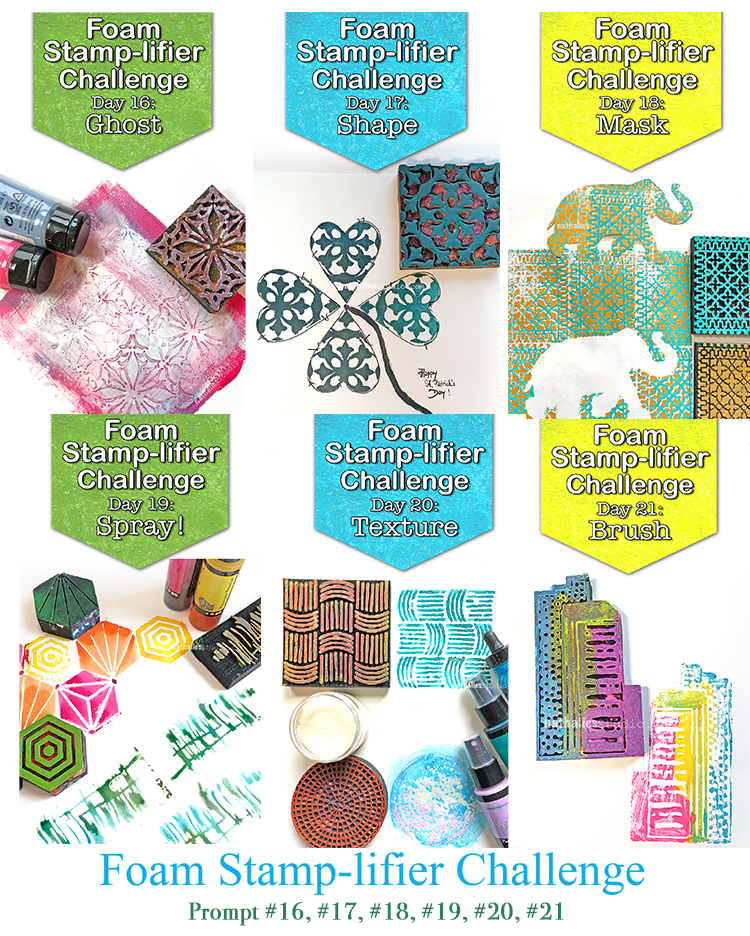 Day 16 – Ghost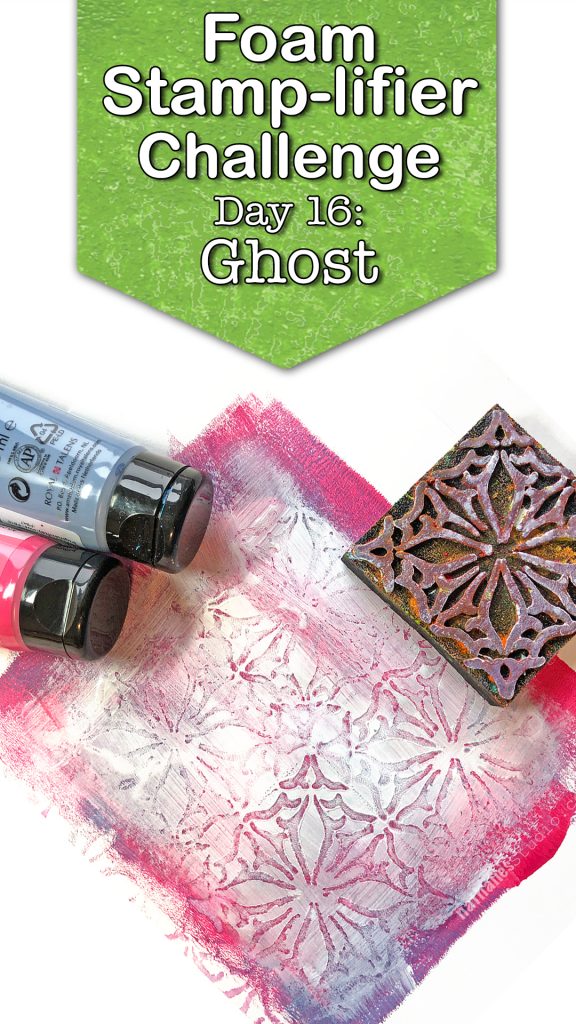 No, no, don't be scared- this is a friendly Ghost prompt. I love to apply paint on top of a dried paint layer and while the second layer is still wet, I take my slightly wet foam stamp and press it into the paint and lift it.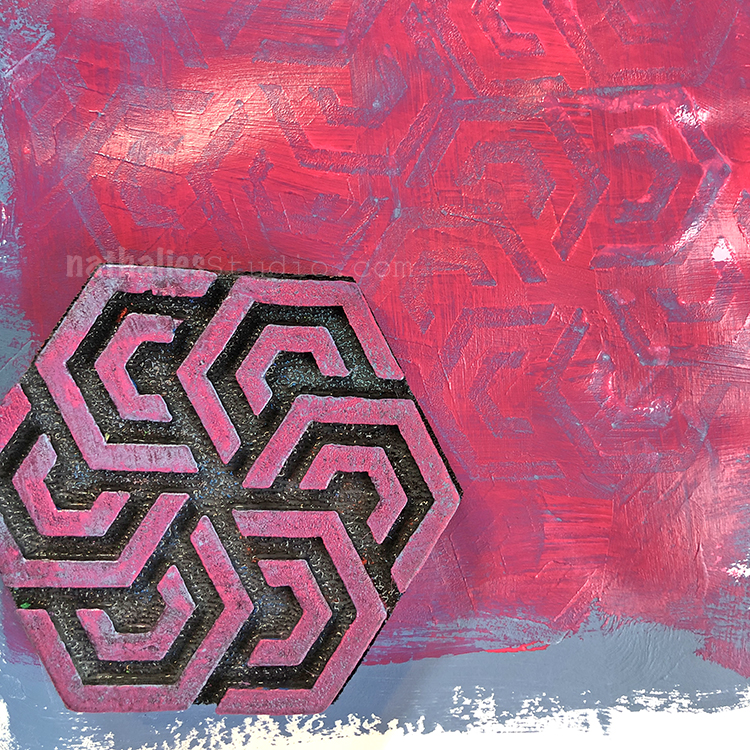 This will remove the second layer paint partly and create texture making for a subtle and nice imprint and revealing the color underneath. My favorite second color for this is white- it just gives a nice antique plaster effect.
Day 17 – Shape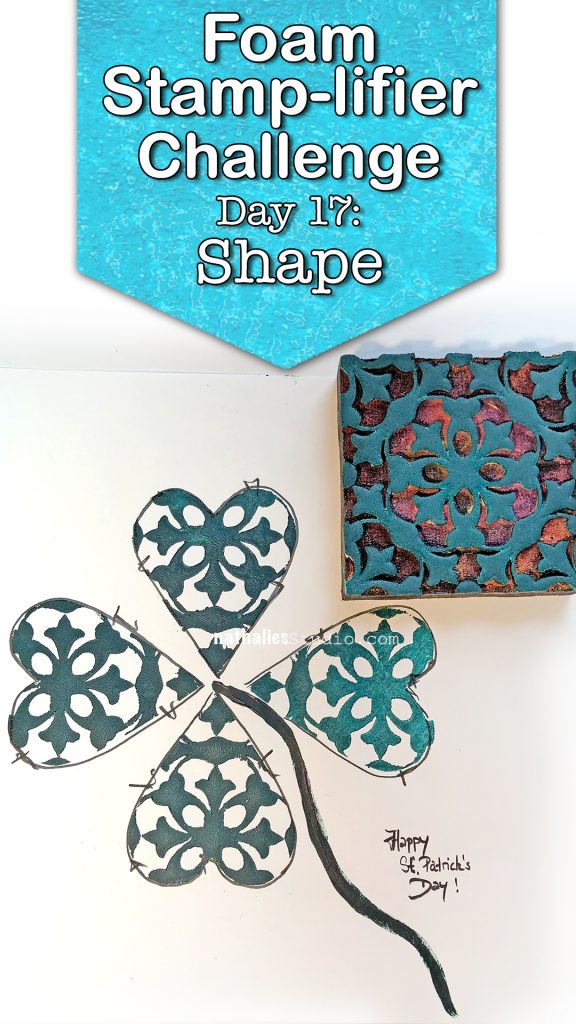 Happy St. Patrick's Day. I thought this would be a great day to amplifier your stamps using them to stamp out a shape…like a shamrock. Although …I guess I messed it up since a shamrock is a three-leaf clover ….oh well…you can tell I am not Irish- LOL – but hey, I tried.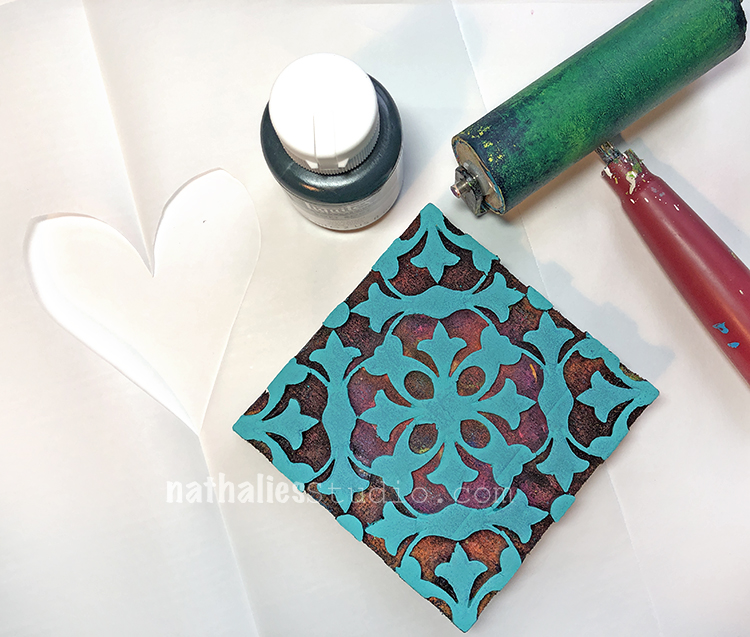 Anyway you can use any shape of course and  you can cut it out of a piece of paper or like I do out of a piece of deli paper. Basically you are creating a stencil.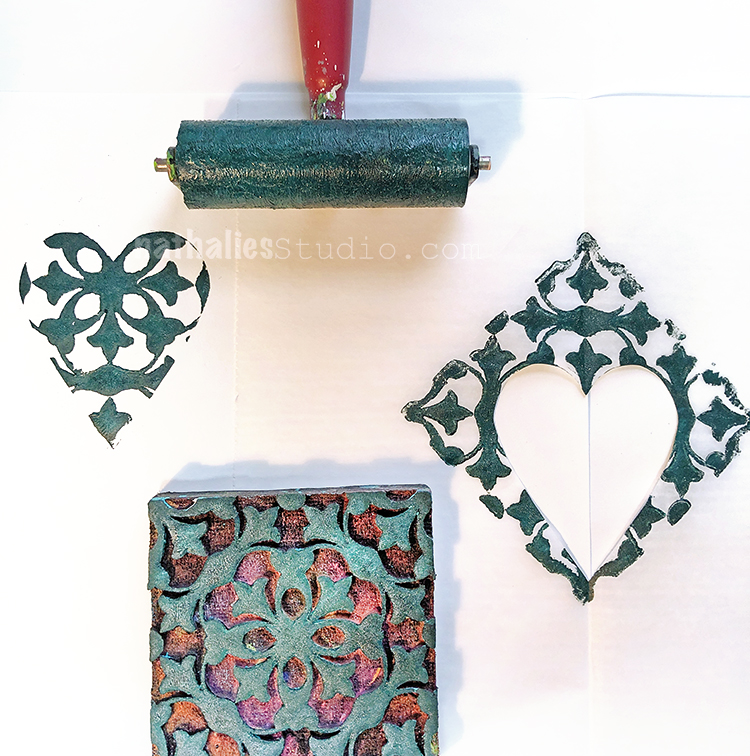 Then just fill in the opening with either one or more foam stamp patterns, and lift the stencil- the filled in area defining the actual shape.
Day 18 – Mask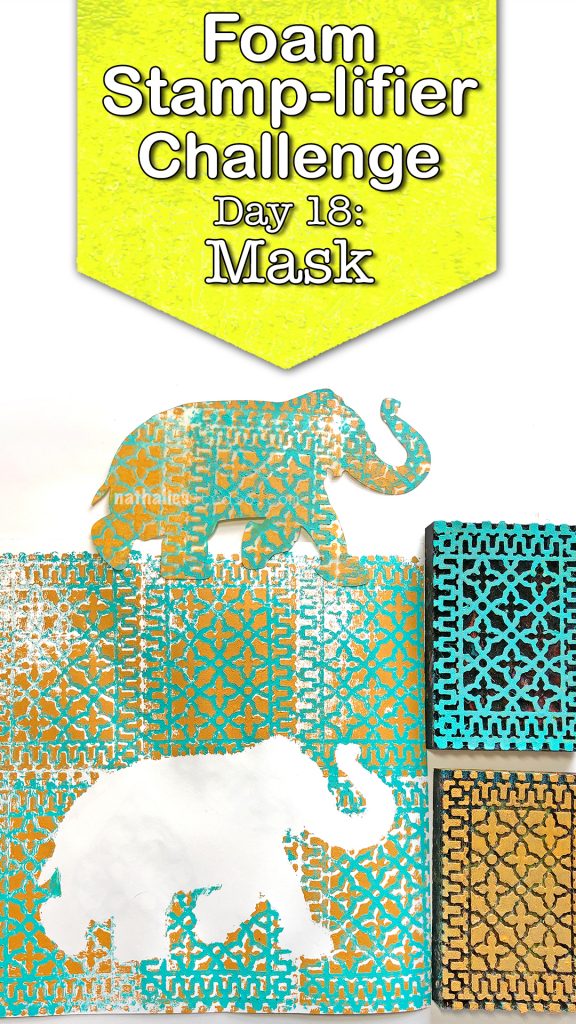 Now of course you can also mask an area off and then define that area by stamping over the mask. Here I used one of my beloved Elephant Masks and my Downtown positive and negative Foam stamps.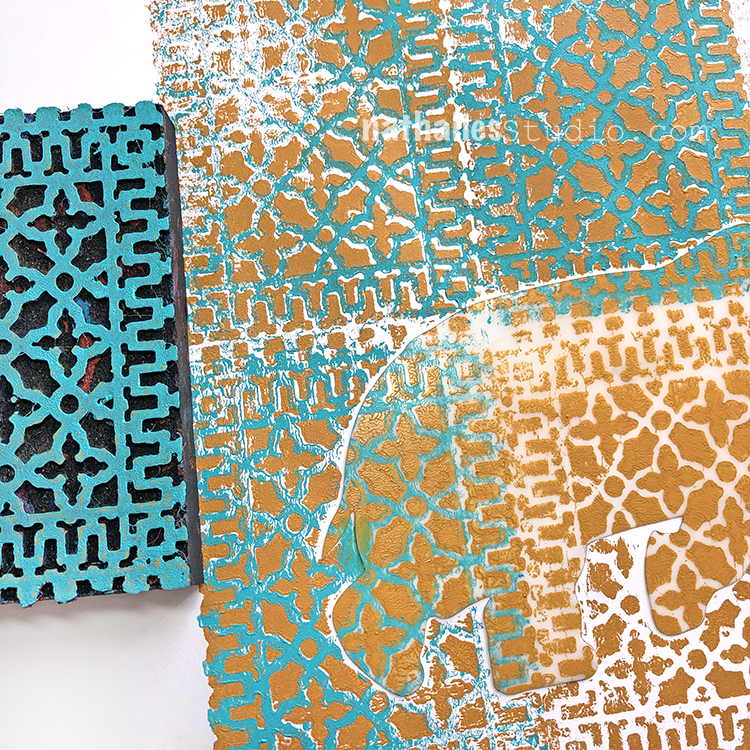 You can easily cut out your own mask of course. And voila …there you have a it – love the background. So many options with this.
Day 19 – Spray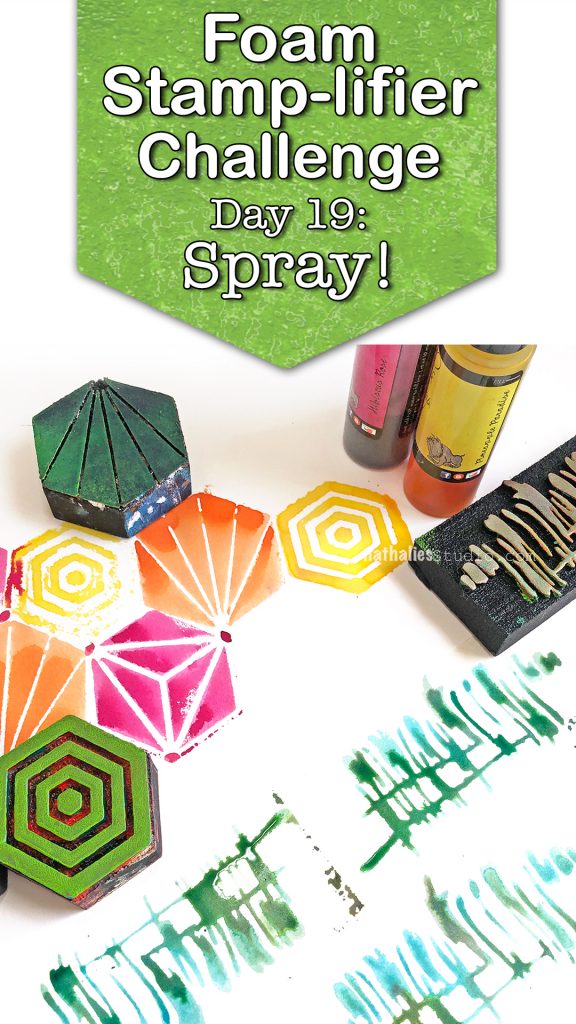 Another one of my super favorite foam stamplifier techniques is to use dye or ink sprays with my foam stamps.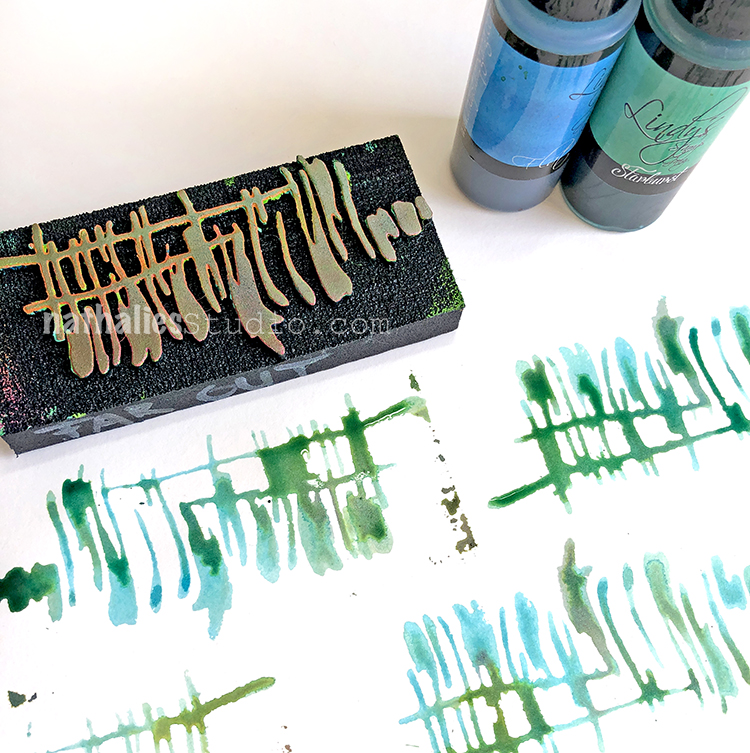 Spray onto the stamps and print – I love the super vibrant watercolor effect this gives. So easy and yet so effective!
Day 20 – Texture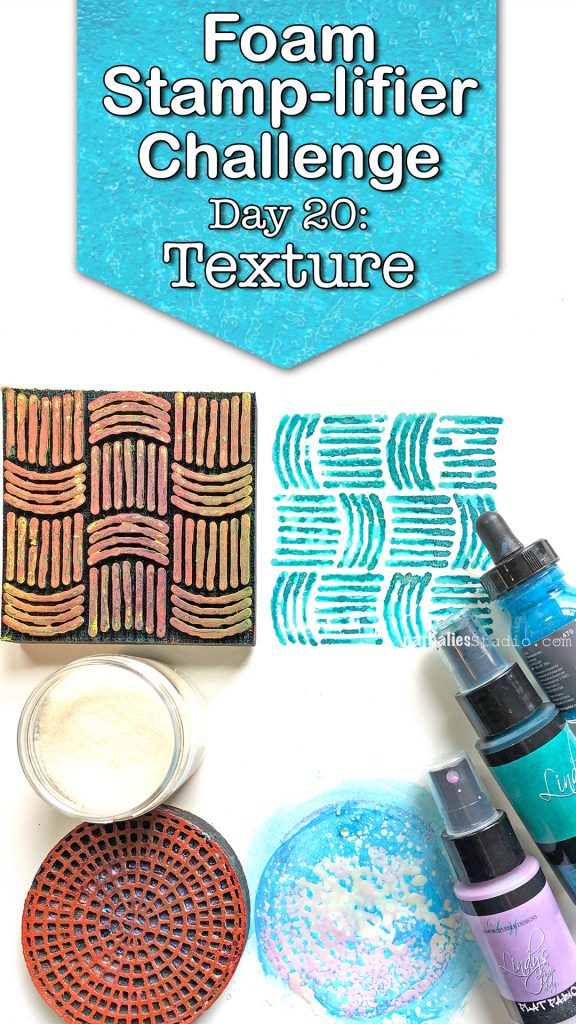 Another one of my old foam stamplify favorites. Use the spray paint we used yesterday as an embossing agent and create some nice grungy texture.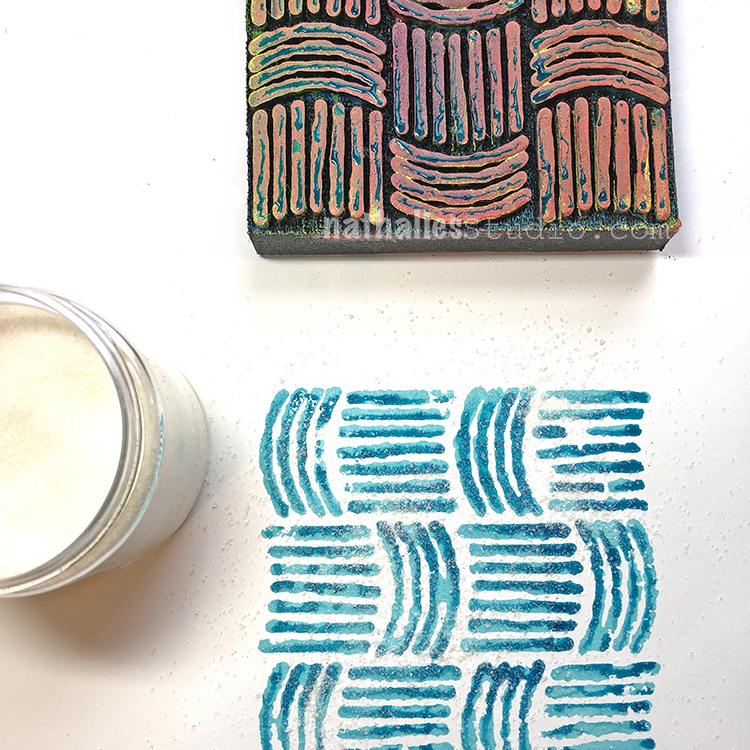 Spray your foam stamp with dye ink and stamp and while the ink is still wet sprinkle some UTEE or ultra thick embossing powder on top and then heat emboss it.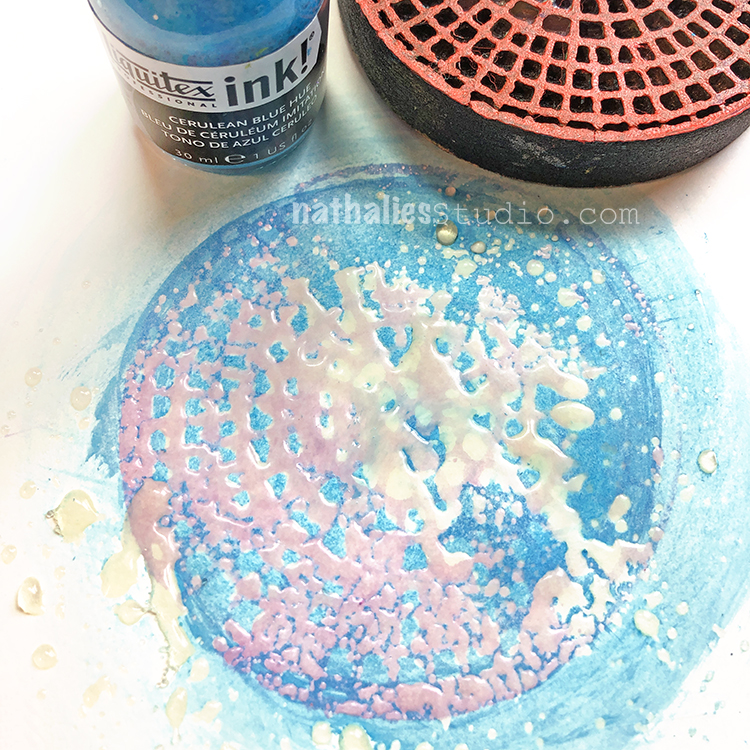 I love the raised water drop like texture this creates.
Day 21 – Brush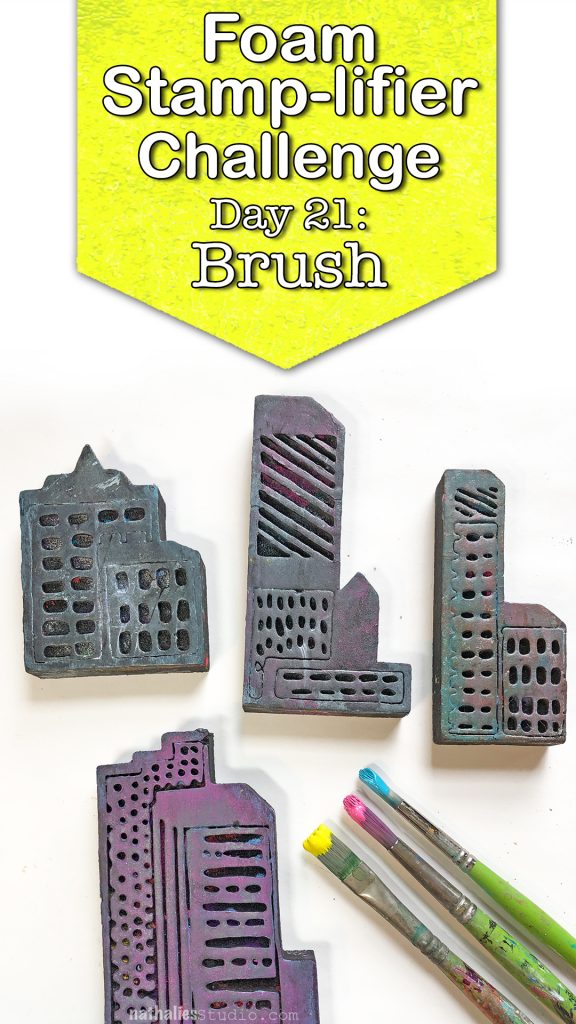 Using a brush to color in certain areas of a foam stamp is also a cool way to amplify the stamps.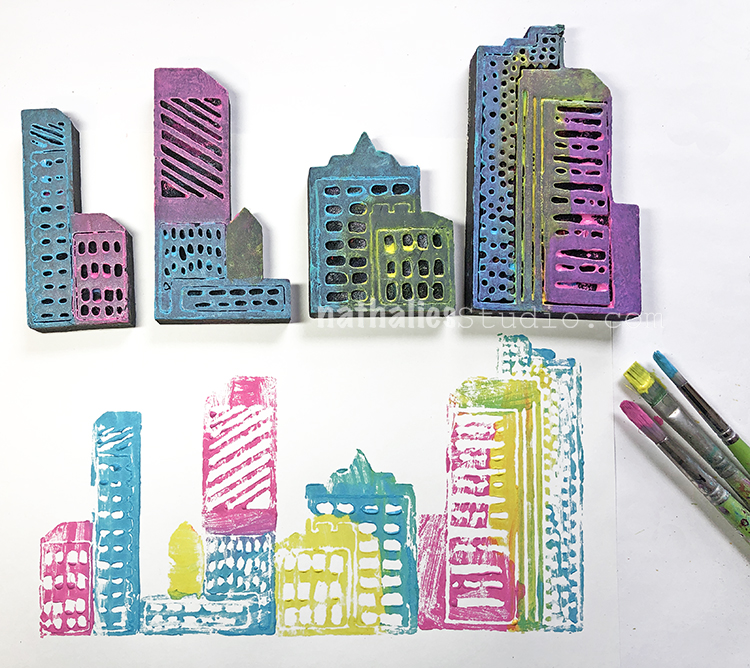 When working with acrylic paint  you either have to work fairly quick in order to prevent the paints from drying to fast or you can use a little bit of retarder with your paints to extend the drying time a bit.
I hope you enjoyed this round of prompts. Here are the stamps I used for those: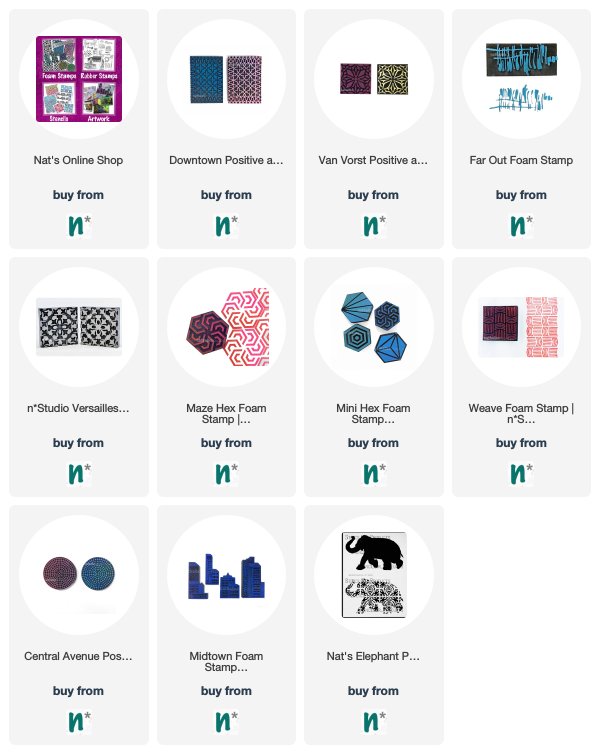 Have you missed the prompt list? Here you go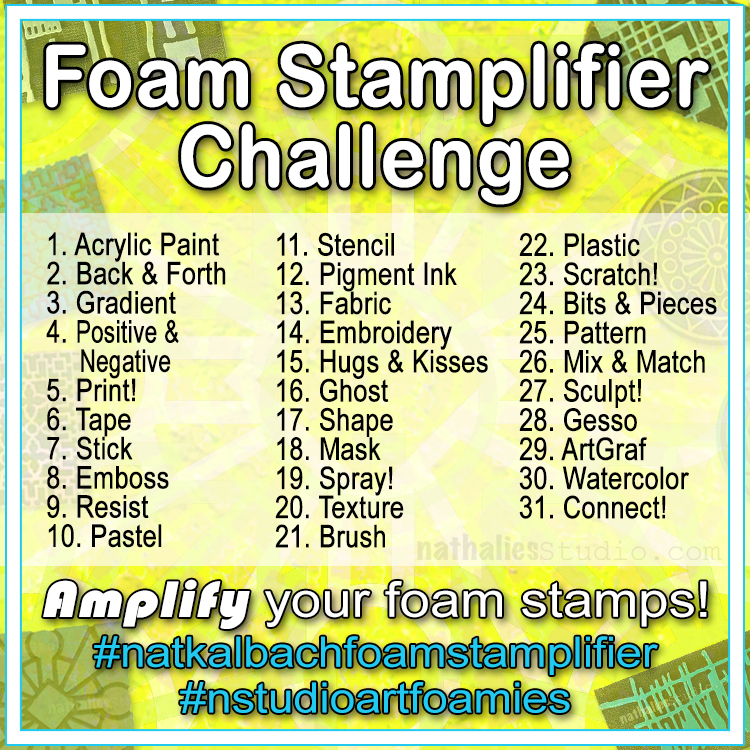 See you tomorrow for a little Kaffeeklatsch! I'm showing off my new Rubber Stamps and chatting with you on Facebook. See you at 12noon EST :)