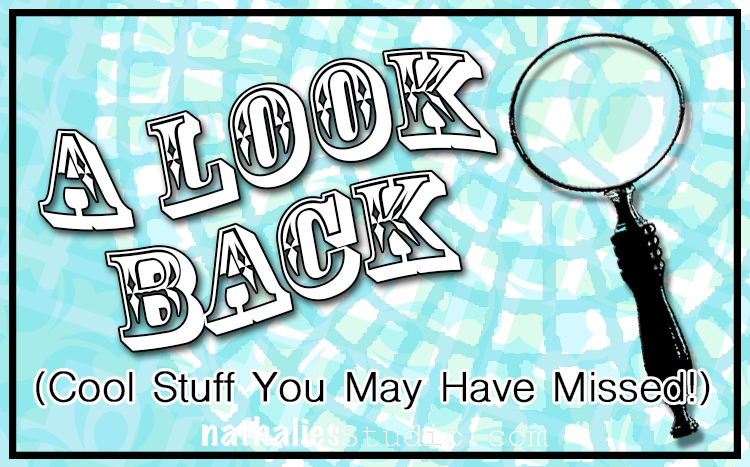 A Look Back – This time I'm looking at some things I've done with my Batik Stencil over the years. Art journaling, mixed media on canvas, and a throwback to a Creative Squad alum too just to categorize a few! Read on and I hope you try some of these project ideas :)
A Look Back is a blog series to show you some projects and posts that you may have missed – sometimes going WAY back in the archive. I think it will be fun to revisit a few ideas that we haven't seen for a while. I'm excited to see how a little look back might inspire something new in the future :)
---
Going back to one of my 2014 art journals and I was layering up a couple stencils for my background – including my Batik (of course) and my What's the Point. I'm still digging the colors in this spread – check out the original post here.
Kinda keeping with that palette, here's a painting I did in 2016 called State of the Union, a scene from the old train station in Liberty State Park and a rather outdated Jersey City skyline lol – lots more buildings back there these days. I used the Batik stencil for a pretty unexpected design element in the sky. Read more here.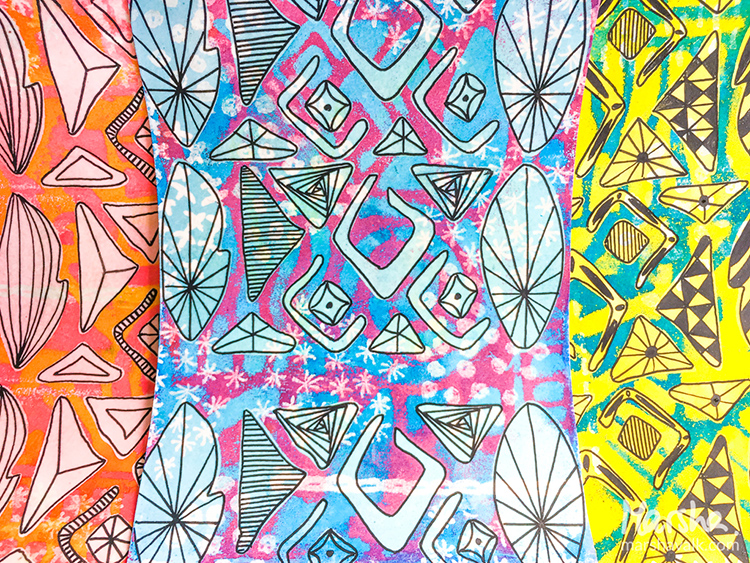 From Creative Squad Alum Marsha Valk in 2017, some faux batik papers using my Batik stencil, Batik Foam Stamps, and embossing powder. Check out her video of the technique here.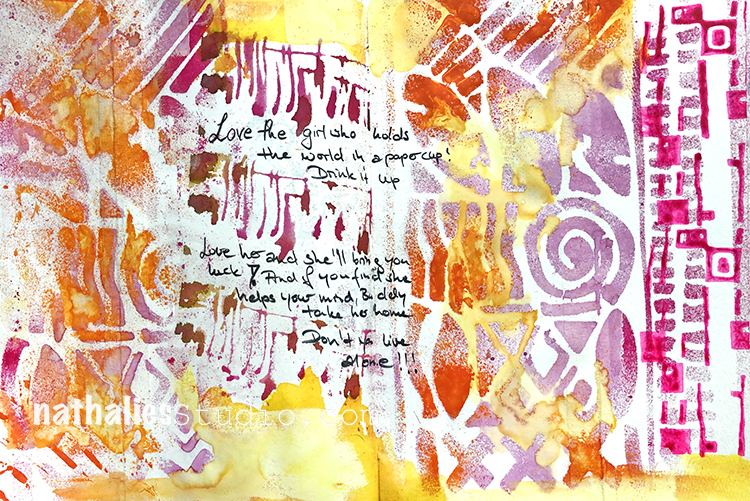 In 2019 I joined Tina Walker for her Stencilfied Journal and here was a page that I created using my Batik stencil, Far Out foam stamp, and Mid Century Squared foam stamp, along with some song lyrics. Read more here.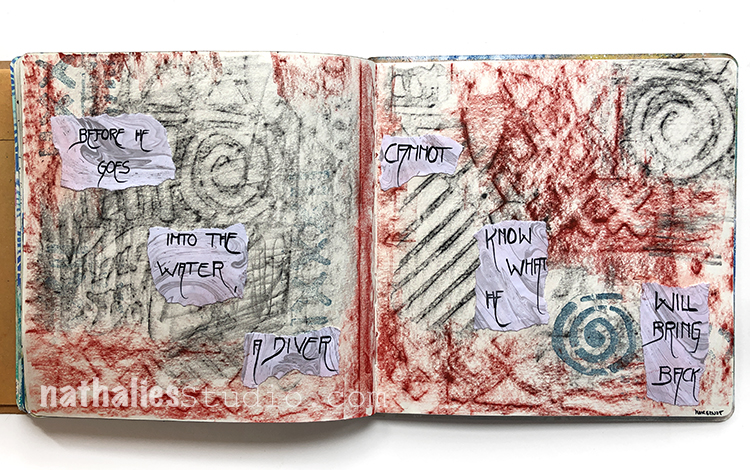 Finally, I just love sharing this fun way to use a stencil – lay it under your art journal page and take a rubbing! Check out my post here from the Stencilbop Challenge in 2019.
---
I hope you enjoyed this look back and are inspired to try a few of these ideas using your mixed media supplies.
Here are some of the supplies we used: